Prime Minister Benjamin Netanyahu, Defense Minister Yoav Gallant and former IDF Chief of Staff Benny Gantz are holding a press conference to discuss the ongoing war efforts. Netanyahu stressed the three ongoing objectives: Destroying all Hamas infrastructure and forces, the unconditional return of all hostages and making sure no other terrorist forces continue to govern the enclave after the war ends.
"We have successfully neutralized thousands of terrorists, and high-ranking officials have been taken out. Hamas government hubs have been decimated, tunnels have been obliterated, among other accomplishments."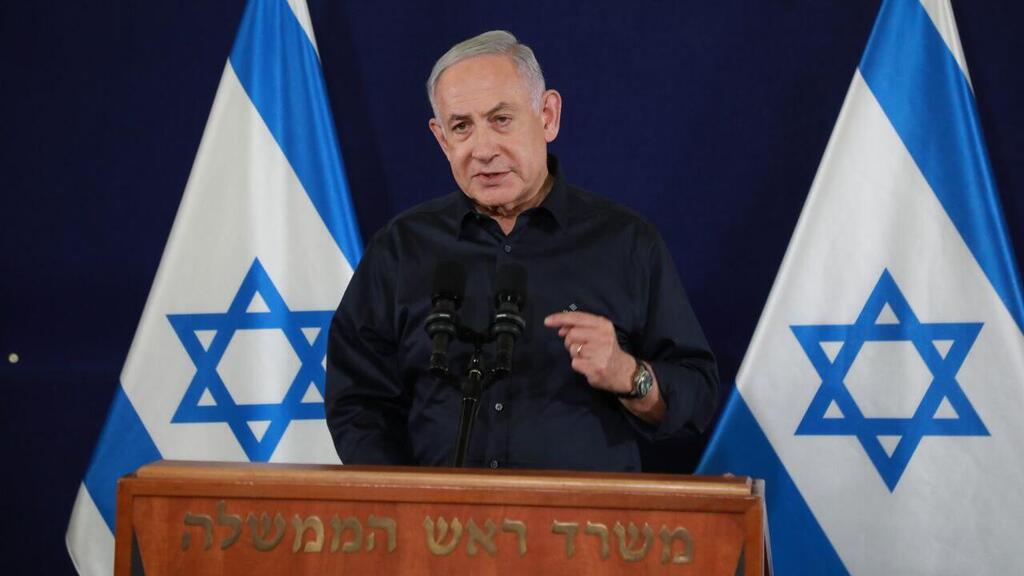 Netanyahu also spoke of the march to Jerusalem by the families of the hostages, saying: "We march with you, as soon as there is news, we will convey it."
On the international front and the issue of pressure from the United States, Netanyahu stressed that "we're facing a lot of heat both from inside the US and internationally these past few weeks." He mentioned that Israel stood strong against many demands - like not stepping foot in the Gaza Strip, Gaza City, and Al-Shifa Hospital, but Israel went into all of them anyway. "They pushed us hard to agree to a complete ceasefire - we said no, and I made it crystal clear that we'd only agree to a temporary pause in fighting, and that too only if our hostages were returned."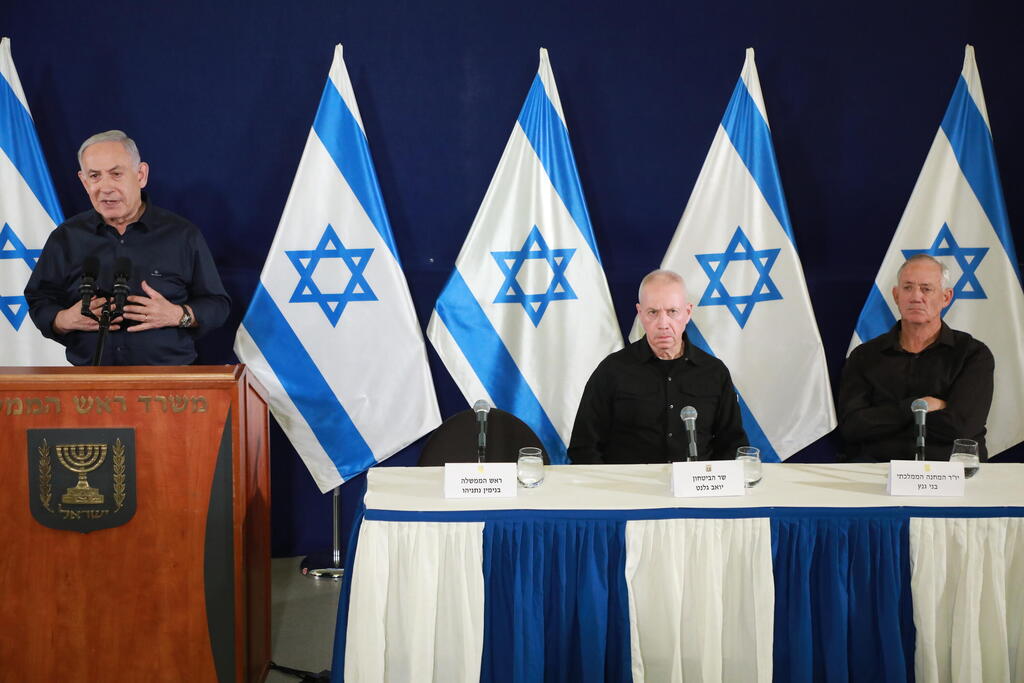 Netanyahu further justified inserting Humanitarian aid by saying: "We're the ones who told over a million people to head south, which is why me made the decision we did. It's important to prevent the spread of diseases in Gaza, which can also reach Israel. With regards to the rotation that is scheduled in the foreign ministry, I honestly haven't thought of it. We've managing a war here. I cannot discuss the exact detail of any hostage return deal. We're dealing with a ruthless and cynical enemy, and I can safely say the war cabinet is working very well."
When confronted with his own words in 2008 against then-Premier Olmert about his failure to protect amid rocket attacks, Netanyahu: "There will be time to deal with this when it's over. I'm not retreating from what I said.
After several questions regarding political ramifications with the public allegedly losing trust in Netanyahu's government, he responded angrily: "I'm shocked. Our troops are out there in Gaza, risking their lives, some are dying. The families of those kidnapped are living their worst fears, and this is what you choose to do? We can deal with politics later. Right now, everyone agrees on one thing - we need to meet those three goals."
Defense Minister Gallant said Hamas "is playing with our emotions, but we are committed to returning every single hostage, It is my utmost duty. Hamas cares only for itself. Dealing with political matters weakens us, and the people are behind us on this matter. I recommend this should be your focus as well.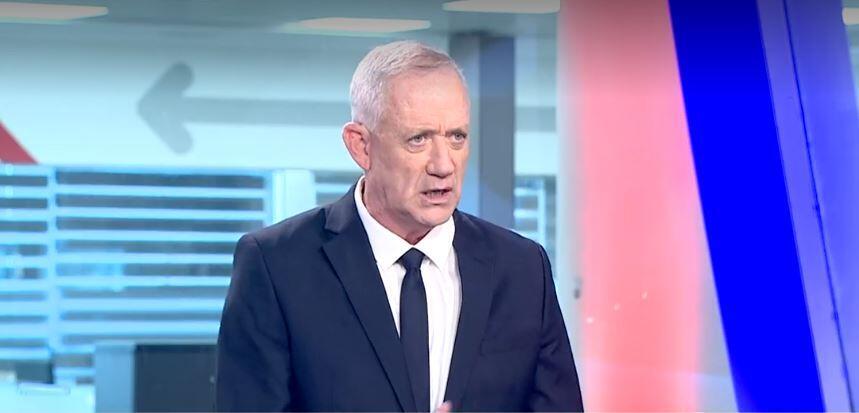 "There's no difference between a terrorist who walks around armed inside Gaza and one that strolls around in a 3-piece suit in a different country, there's all dead men walking," Minister Gallant responded to a question about how to pursue Hamas officials outside of Gaza. "This is a prolonged conflict, and we hope it does not spread to the northern front as well. Hamas is taking a real beating. They're losing their main offices, their tunnels, and their hideouts. Their leaders are getting hit left and right, from the big shots to the foot soldiers. Thousands of these bad guys have been taken out in just the last week or so."
Minister Benny Gantz began by conveying his condolences for the fallen soldiers' families, and commended the civil engagement to help the soldiers and their families, saying "it is our strength, that's how we will win the war in its entirety. Opposition chair Yair Lapid is more than welcome to join this government to aid with the effort. His place is guaranteed."
He additionally gave his support to the IDF Chief of Staff and heads of both Mossad and Shin Bet: "All of Israel stands with you. We're stepping up our efforts, and we won't stop until we've made sure everyone's safe and our boys are back home." Gantz said that the battle isn't slowing down anytime soon, and only after some more tough fighting will we finally have peace and safety: "We'll keep at it for as long as we need to. We won't back down."