IDF Spokesperson, Rear Admiral Daniel Hagari said in his daily statement, regarding the report stating that Hamas leader in Gaza Yahya Sinwar and the head of the military wing, Mohammed Deif, fled to Khan Yunis, that IDF is hunting them around the clock. "Military Intelligence, the Air Force, Southern Command - around the clock, we are searching for them," he said. "And we are also reaching them, wherever they are." He emphasized, 'Anywhere in the Gaza Strip, we will target anyone involved in attacks, and certainly the leaders of Hamas."
Prime Minister Benjamin Netanyahu on Saturday implied that the Western-backed Palestinian Authority (PA) will not return to rule the Gaza Strip once the Palestinian enclave's Islamist rulers Hamas have been defeated.
Netanyahu, who did not mention the PA by name, said that he would oppose Gaza being ruled by "any entity that supports terrorism, pays terrorists or terror families or indoctrinates its children to annihilate the State of Israel."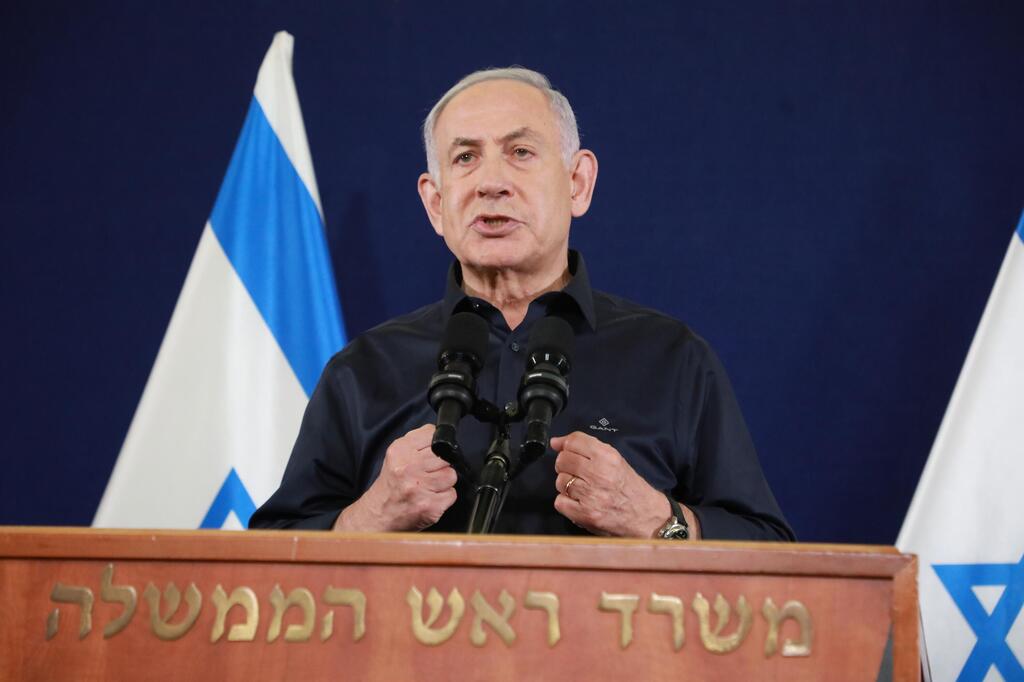 He stated that one of the war's goals is "to ensure that after victory, Gaza will never again threaten Israeli citizens," adding that "the IDF will have complete freedom in Gaza to counter any threat. This is the only way to guarantee our victory."
Netanyahu's statements come shortly after an op-ed by U.S. President Joe Biden was published in the Washington Post, in which the Democratic President suggested that "Gaza and the West Bank should be reunited under a single governance structure, ultimately under a revitalized Palestinian Authority."
Palestinian Authority Chairman Abbas asked Biden to step in to stop the "humanitarian crisis and mass killing that's already taken the lives of over 42,000 Palestinians, most of them being women and kids."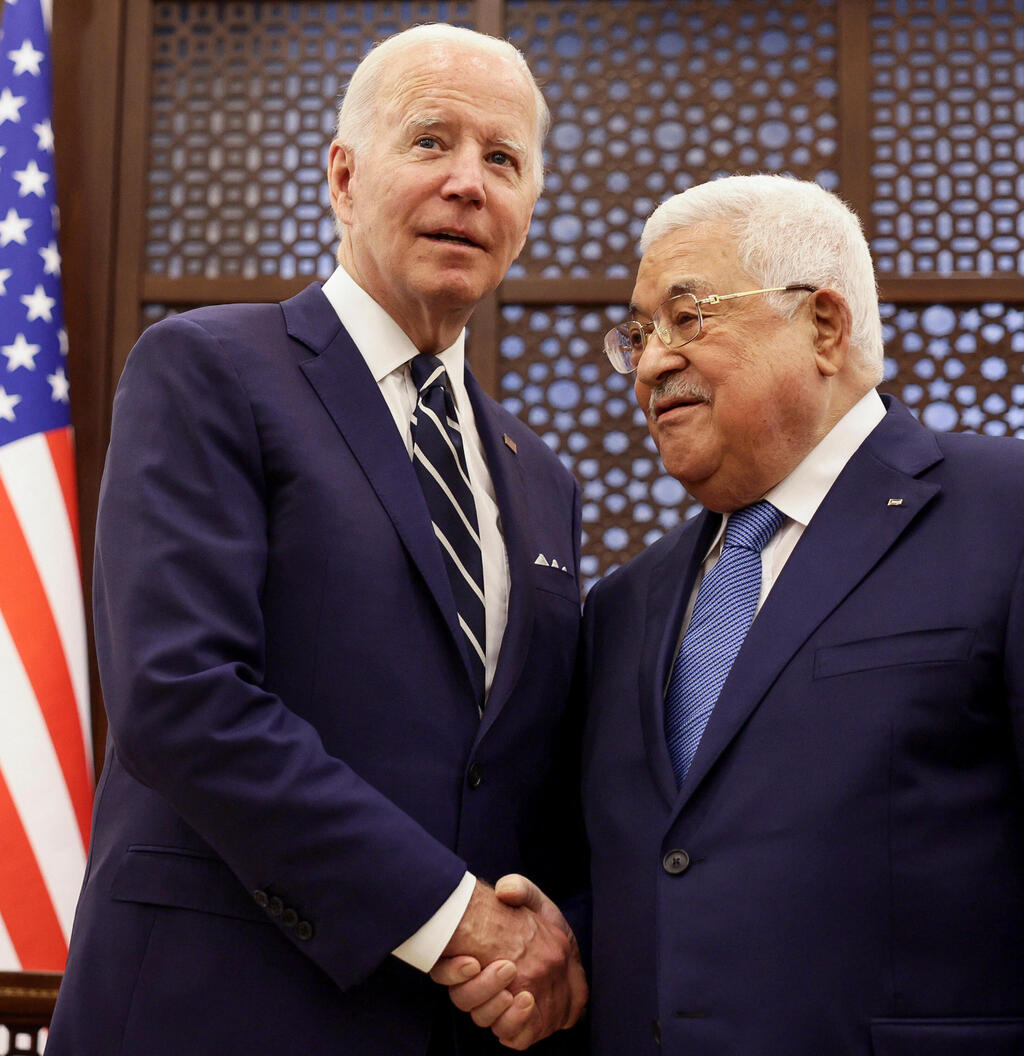 In a speech aired on Palestinian TV, Abbas directed blame toward Biden, asserting that due to his global standing and significant influence over Israel, he bears primary responsibility and needs to take immediate action.
Abbas also stated that "the Palestinian people have the right to live freely and with dignity on their own land, and they'll stay put until they get their fair claim to independence and a country with Jerusalem as its capital."
IDF named five soldiers who were killed in action on Saturday. Staff Sergeant Shlomo Gortovnik, 21, from Modi'in, a combat medic in the 46th Battalion, 401st Brigade (Iron Trails); Captain Eden Provisor, 21, from Alfei Menashe, a platoon commander in the 401st Armored Brigade's 52nd Battalion; Sergeant Adi Malkh Harav, 19, from Beit Jan, a fighter in the Nahal Brigade in the Paratroopers Brigade; Sergeant Shachar Friedman, 21, from Jerusalem, a fighter in the 101st Battalion of the Paratroopers Brigade; Warrant Officer Jamal Abbas, 23, from Pek'in, a platoon commander in the 101st Battalion of the Paratroopers Brigade.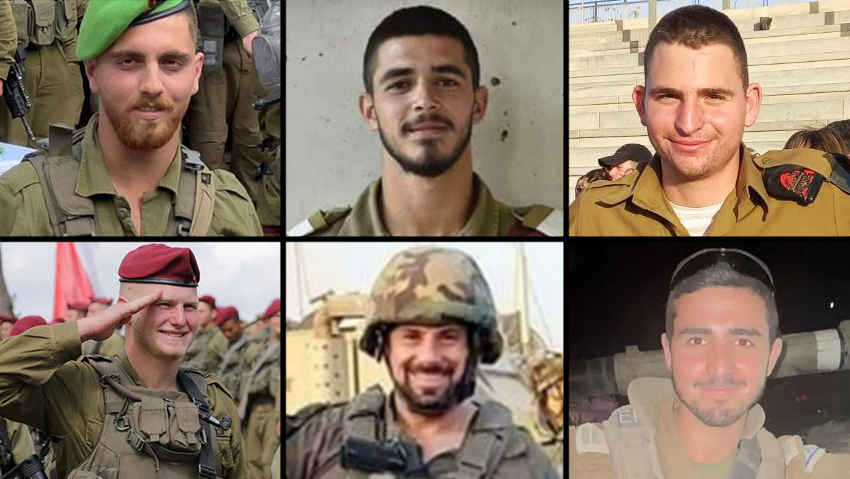 The army also reported that Master Sergeant (res.) David (Dudi) Digmi, 43, a paramedic in the Gaza Division from Rishon Lezion, was killed on Nov. 7
Duvdevan undercover unit troops, including both regular and reserve soldiers, carried out raids against several targets in the Gaza Strip, dismantling terrorist infrastructure and eliminating numerous Hamas fighters in the process.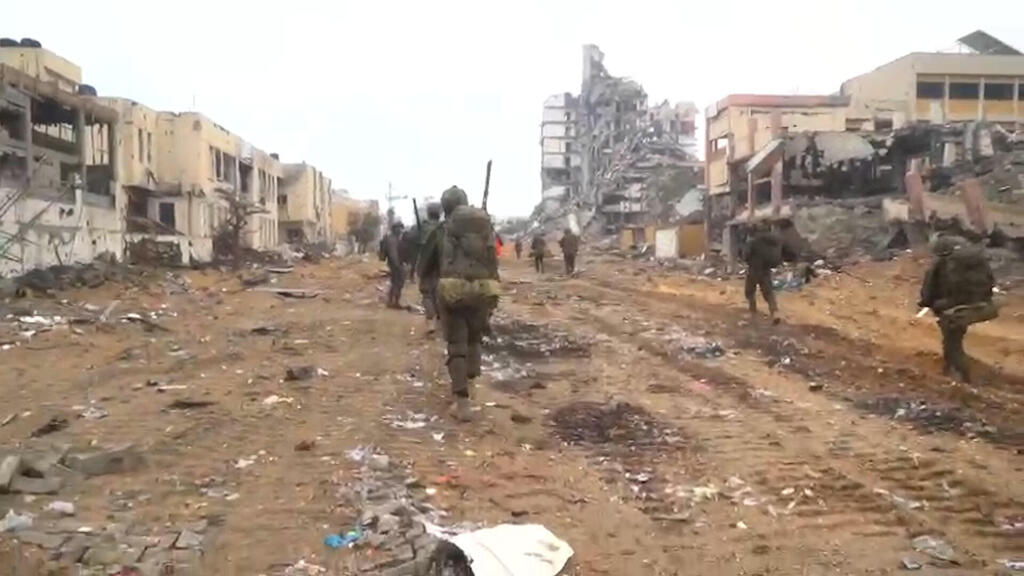 Israeli forces also engaged in combat with Hamas terrorists inside a high school, where a large quantity of military equipment and weapons was found.
Meanwhile, a rocket launched from the Gaza Strip struck a house in the southern city of Sderot on Saturday. The rocket failed to penetrate the safe room's walls, and there were no casualties reported from the attack.
Earlier, the army said that a terrorist cell that fired rockets from the Gaza Strip toward central Israel on Friday was eliminated in an Israeli airstrike.
According to the army, reservists from the Jerusalem Brigade's reconnaissance unit identified the terrorists responsible for the rocket barrage and directed an airstrike against them, successfully executing the operation in less than an hour after the rockets were fired.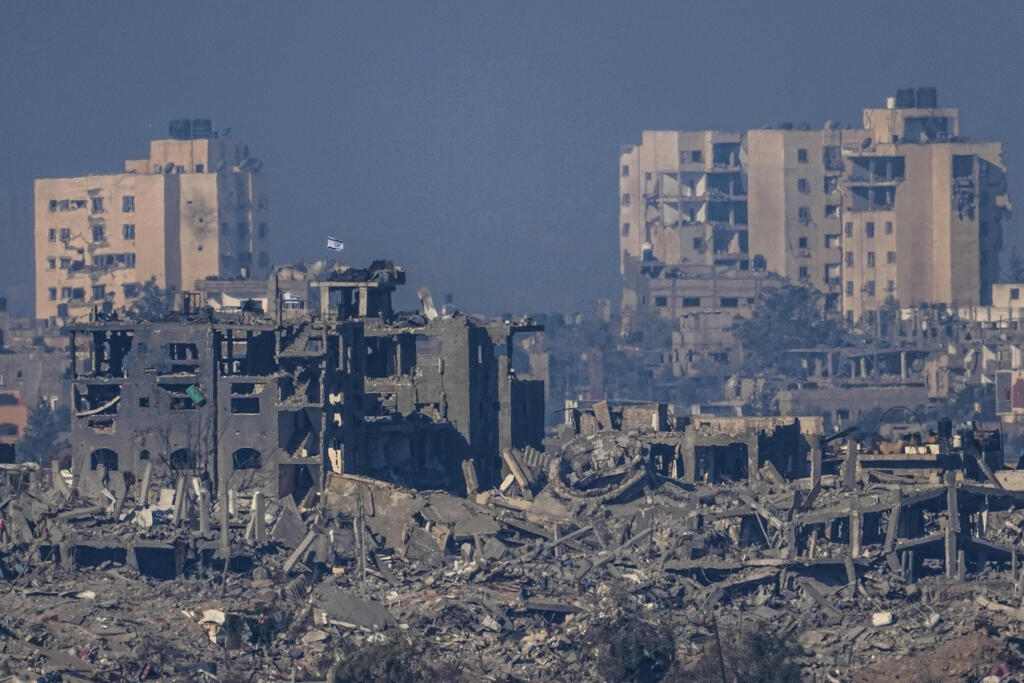 Over the past day, Israeli fighter jets and helicopters have struck dozens of targets throughout the Gaza Strip, including terrorists, terror infrastructure, operational headquarters, rocket launch sites and weapons manufacturing labs.
Meanwhile, several rockets fired from Lebanon crashed in unpopulated areas around the northern city of Kiryat Shmona. The IDF responded with artillery fire toward Lebanese territory.
In a separate rocket attack Saturday morning, the IDF said that at least 25 launches from Lebanon into Israel were detected after sirens were triggered in several northern Israeli border towns. According to the army, there were no casualties in the attack and Israeli forces were attacking Hezbollah targets in Lebanon in retaliation.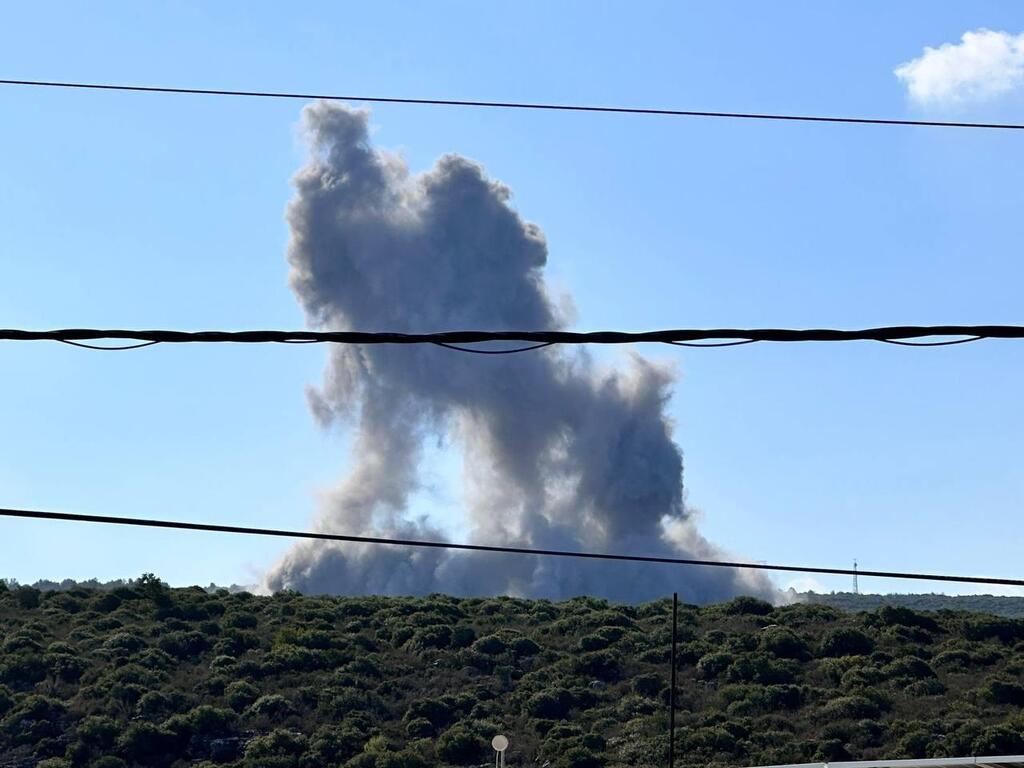 Meanwhile, Lebanon's public broadcaster reported that Israel conducted a strike in the al-Nabatieh region of southern Lebanon on Saturday morning. This was reportedly Israel's first attack in the area since the Second Lebanon War in 2006. The strike, executed using drones, involved the firing of two missiles at an aluminum production facility on the Toul al-Kafour Road, leading to a fire at the site.
The Syrian opposition research institute Nors for Studies reported that an aluminum factory allegedly attacked Saturday morning by Israel in the al-Nabatieh area in southern Lebanon is owned by the Lebanese Tallaki Group, affiliated with Hezbollah. The aluminum produced in Beirut, al-Nabatieh and Syria is intended for export to Iran and facilitates the funding of Hezbollah's activities through the Quds Force of Iran's Revolutionary Guards.
The head of the orthopedic department at Al Shifa Hospital in Gaza City said on Saturday that the IDF had issued an evacuation order for all staff and patients at the hospital.
The IDF denied the reports. "At no point, did the IDF order the evacuation of patients or medical teams and in fact proposed that any request for medical evacuation will be facilitated by the IDF," a statement read.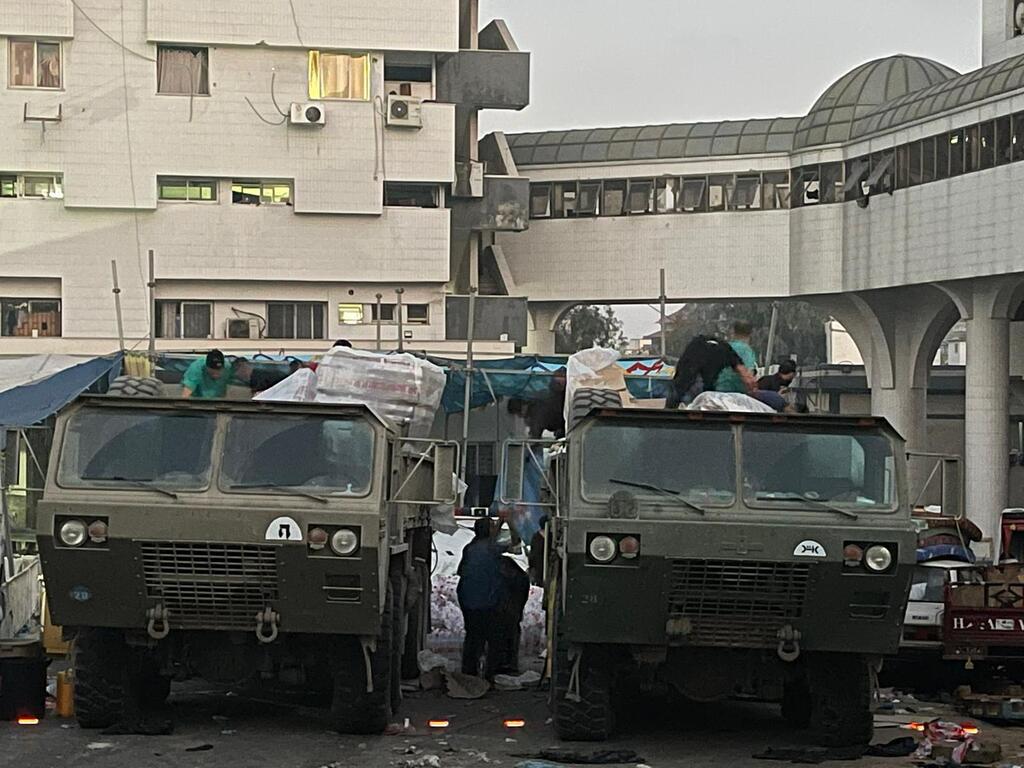 "The IDF acceded to the request of the director of [Al] Shifa Hospital to enable additional Gazans who were in the hospital, and would like to evacuate, to do so via the secure route."
French news agency AFP later reported that hundreds of people were leaving Al Shifa Hospital. About 450 patients are still hospitalized and unable to leave the medical facility due to physical limitations.
Meanwhile, U.S. President Joe Biden's top adviser on the Middle East said on Saturday the release of hostages held by Hamas would lead to a surge in the delivery of humanitarian aid and significant pause in fighting in Gaza.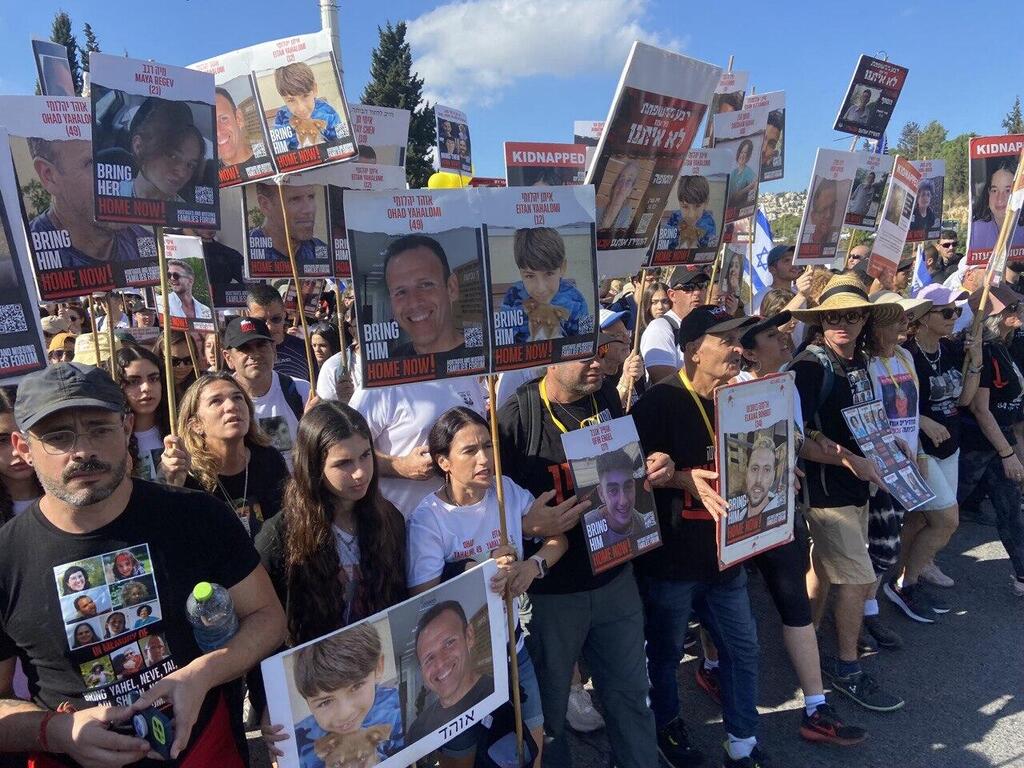 "The hostages are released, you will see a significant, significant change," Brett McGurk said at the IISS Manama Dialogue security summit in Bahrain.
Bahrain's crown prince, speaking at the summit on Friday, called on Hamas to release Israeli women and children held hostage and for Israel in exchange to release from its prisons Palestinian women and children who he said were non-combatants.
"Israel says it wants to wipe out Hamas. There's a lot of military people here, I just don't understand how this objective can be realized," said Ayman Safadi at the Manama summit.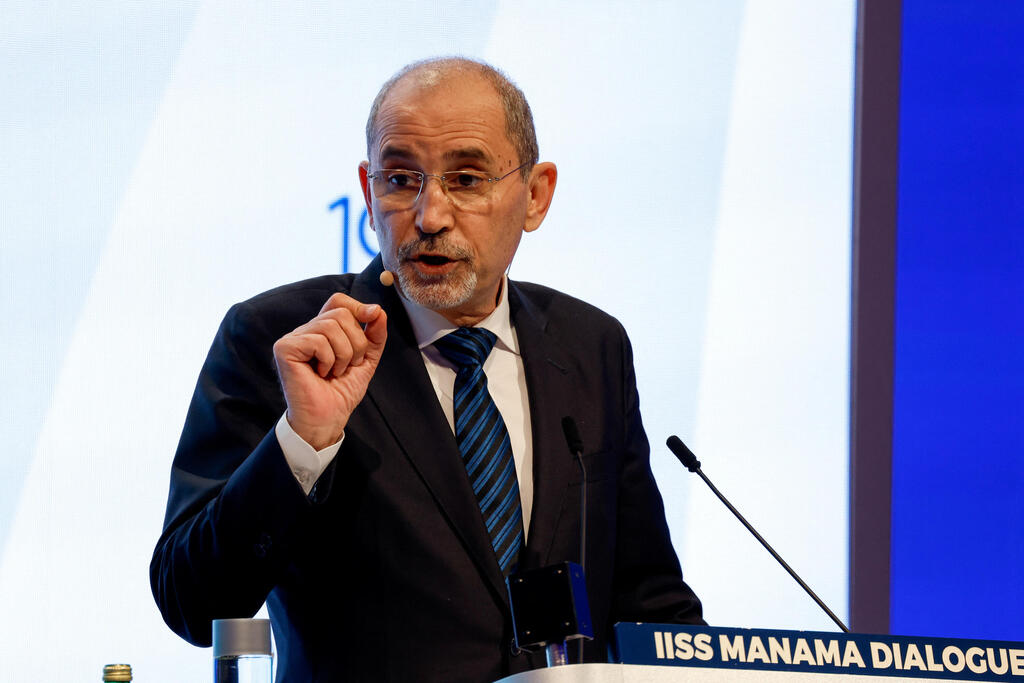 He warned Jordan would do "whatever it takes to stop" the displacement of Palestinians, amid heavy Israeli bombardment of the Hamas-run Gaza Strip in retaliation for an Oct. 7 attack by Hamas and other Islamist terrorists.
"We will never allow that to happen, in addition to it being a war crime, it would be a direct threat to our national security. We'll do whatever it takes to stop it" said Safadi.
"This war is not taking us anywhere but toward more conflict, more suffering and the threat of expanding into regional wars," said Safadi.
The attack was aimed at a target where five terrorists were present, including Mahmoud a-Zoufi, a member of the Al-Aqsa Martyrs' Brigades, considered the commander and "most wanted" in the refugee camp. The Red Crescent reported that all five were killed in the attack.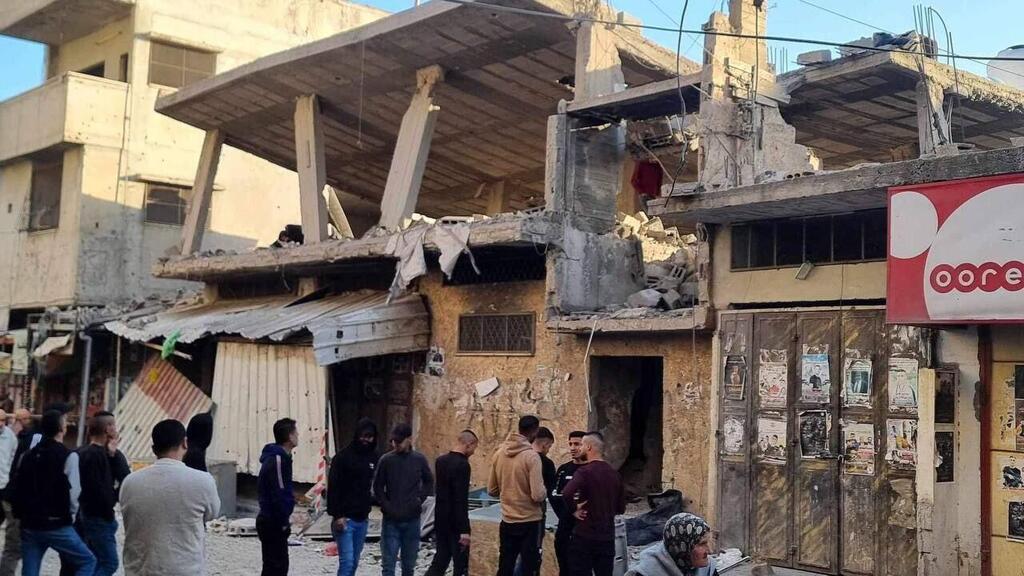 Meanwhile, sirens rang out and explosions were heard across northern Israel overnight Saturday, as a result of the army intercepting an anti-aircraft missile launched from Lebanon at an Israeli drone.
It was also reported that the sirens were activated due to the interceptors that were launched and that no crossing into Israeli territory was detected.
About 26 Palestinians, mostly children, were killed in an Israeli bombardment of Khan Yunis city in south Gaza early on Saturday, the Palestinian news agency WAFA said. The reliability of the report is currently unclear.
Photos released by the Palestinians suggest a precision strike targeting a single floor of an otherwise intact building.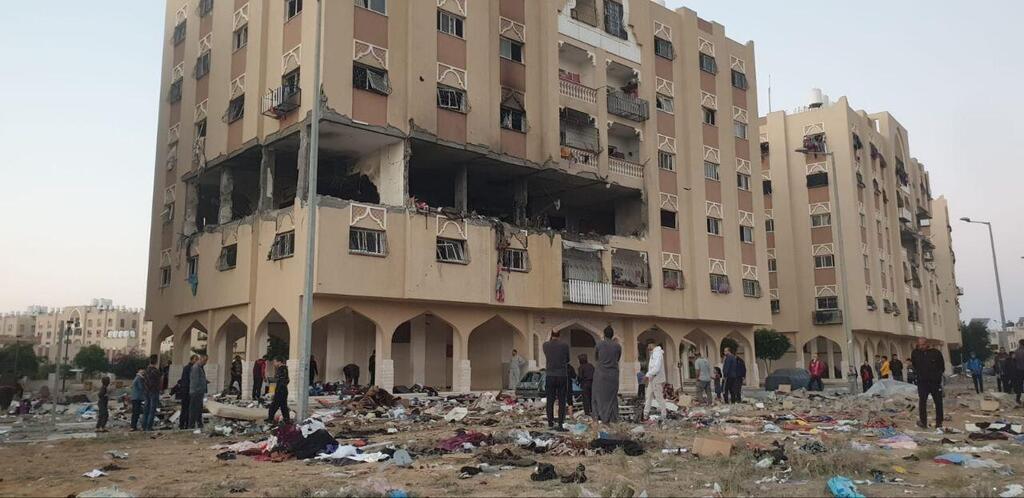 The building is located in the Hamad neighborhood, constructed in recent years with Qatari aid. This area has turned into a refuge for members of Hamas and Islamic Jihad.
Furthermore, reports from Palestinians indicate that the manager of a geriatric center in Gaza City was killed in an attack that also injured several doctors at the facility.
"At risk of stating the obvious, anyone advocating the genocide of *any* group will be suspended from this platform," he posted to his X account.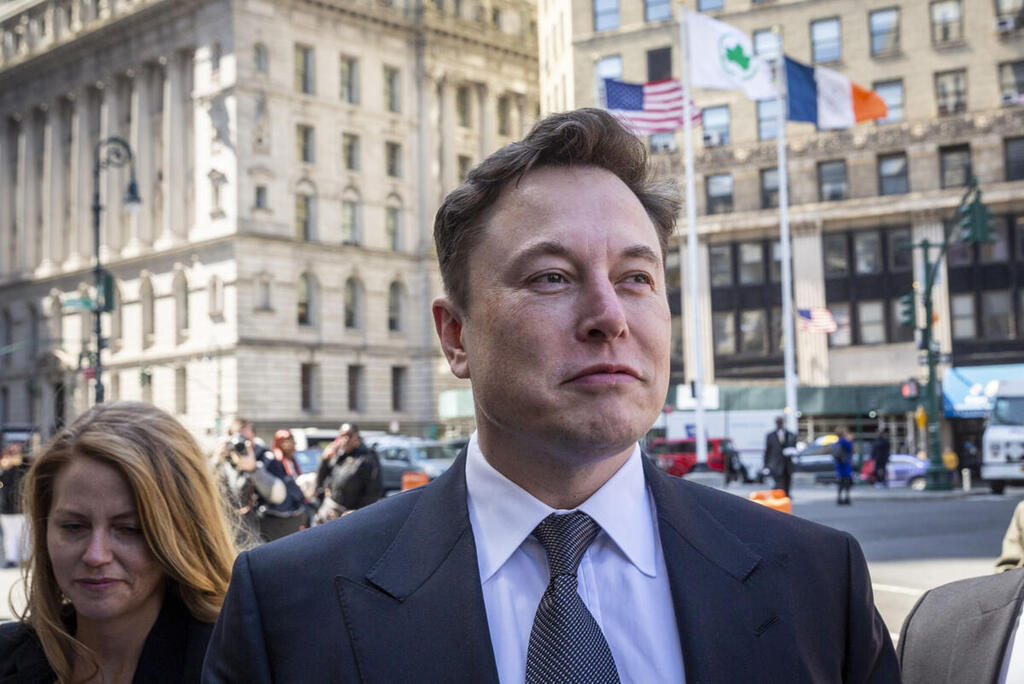 "As I said earlier this week, 'decolonization', 'from the river to the sea' and similar euphemisms necessarily imply genocide. Clear calls for extreme violence are against our terms of service and will result in suspension."
Musk provided his statement amid the controversy sparked by another one of his posts, which was perceived as endorsing an antisemitic conspiracy theory suggesting that Jewish people were stoking hatred against white people.
This resulted in major companies, including Disney, Apple and Warner Brothers, suspending advertising on X.
First published: 09:06, 11.18.23