Defense Minister Yoav Gallant said on Thursday the Israeli ministers and Knesset members should avoid political statements during Memorial Day.
"Let us not bring political expression into our holy of holies, the military cemeteries," Gallant said.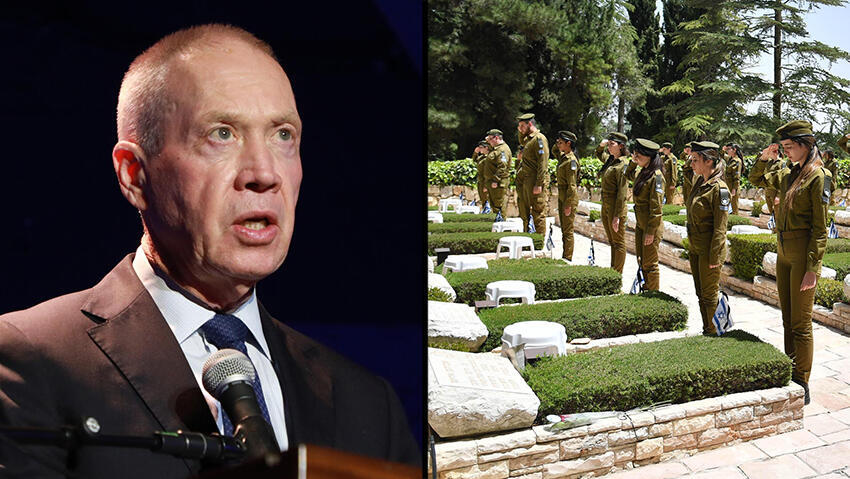 In the letter he wrote to the Speaker of the Knesset and the Cabinet Secretary Gallant said: "I would like to ask you, in the spirit of unity, to appeal to ministers and Knesset members to express in their speeches at messages that emphasize the importance of the State of Israel and highlight the value of unity, while also voicing respect and gratitude to the fallen and standing shoulder to shoulder with the mourning families who paid the ultimate price."
"Memorial Day for fallen IDF soldiers is one of the most sacred and sensitive days of the year. During these days, more than ever, we must convey a unifying message to Israeli society," Gallant emphasized.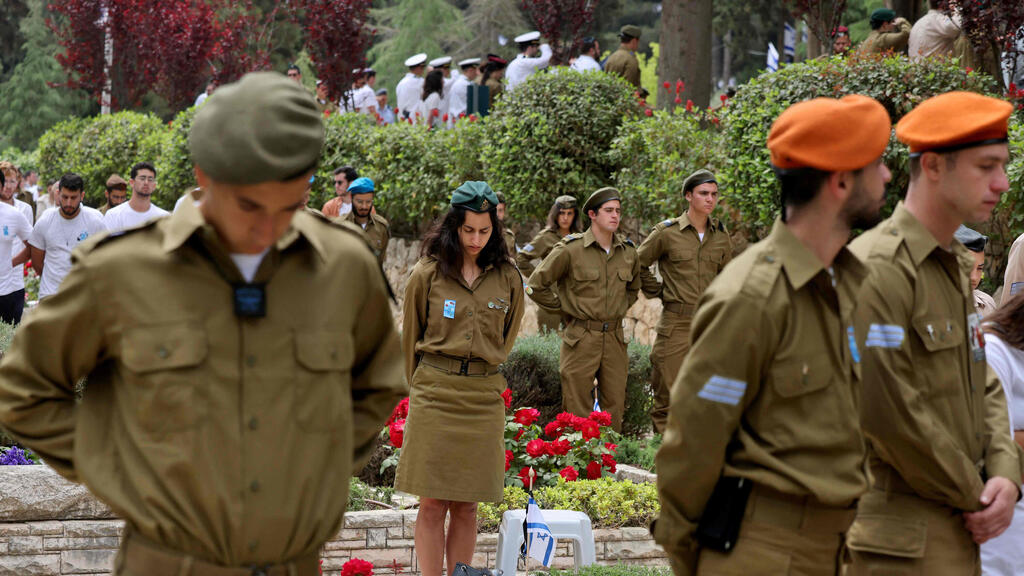 Many families who have lost members to Israel's wars and military operations have said they do not want to see or hear members of the ruling politicians amid the social protest of the judicial overhaul.
Prime Minister Benjamin Netanyahu echoed the ministers' request in a statement released late on Thursday urging politicians of all stripes to leave political disputes out of cemeteries. "Unity is paramount," he said.
According to a list released on Thursday, National Security Minister Itamar Ben-Gvir will attend the ceremony at the Be'er Sheva military cemetery despite the outcry of families. Ben-Gvir had never served in the military and is opposed by many in the mainstream for his radical views and his past involvement in the outlawed racist Kach movement.
Other ministers and representatives from the ultra-Orthodox United Torah Judaism party are also assigned to Memorial Day ceremonies while the volatile debate about their demand in coalition agreements, to relieve their constituents from compulsory duty is ongoing.
Among the most vocal opponents of the government's legislative push to change the judiciary - are reservists from elite units in the IDF who claim their contribution, and that of the fallen were in the service of democracy and should the judicial overhaul be approved, Israel will no longer be democratic and therefore they would not volunteer to serve.