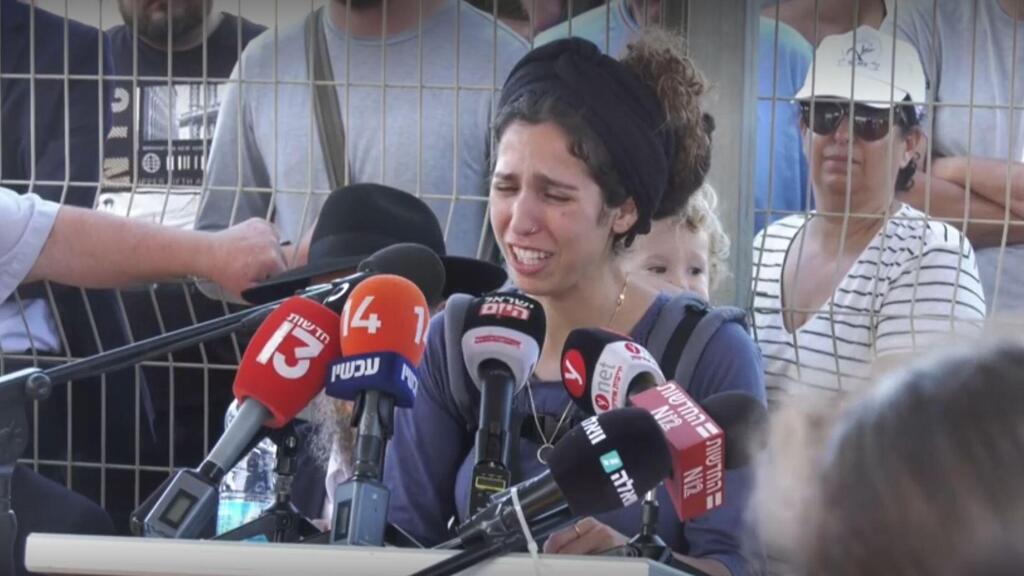 Hundreds of people gathered at a cemetery in the settlement of Shaked in the northern West Bank Wednesday afternoon for the funeral of Meir Tamari, 32, who was killed on Tuesday in a shooting attack near the Hermesh settlement, where he lived. He leaves behind a wife, Tal, and two young children, ages 1 and 3.
Tal Tamari eulogized her husband through tears: "Today we were supposed to have a fun day with the children, to celebrate your birthday. Instead of congratulating you, we are here eulogizing you. This is a reality that does not make sense. It does not make sense that our sweet children will not get to see your light, to experience you more, grow with you and learn with you - your goodness and your giving. We were supposed to grow old together and have more children. To do so many things. Now I'm alone with them. I can only hope that I can instill your values in them. I promise they will know they had the most amazing father in the world."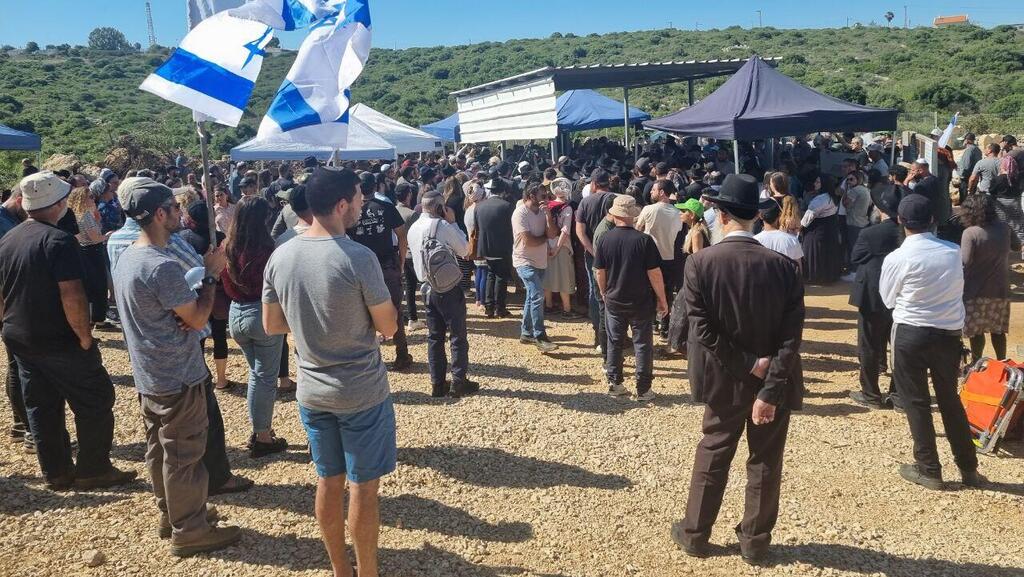 She also said: "Your light illuminated every part of my life, it was perfect thanks to you. Every conversation, every argument, every hug – everything was perfect. I didn't get enough time with you, just not enough. I want to get up with you in the morning and go to bed with you at night until the end. That you come home from work and that we all hug together as a family. We are supposed to live in security and come home to the family. Any other reality is not acceptable."
"I promise you that I will take care of our treasures and give them as much love as I can every day. I promise that I will try to fulfill the wishes you had, the things you wanted to do and build. You were all about doing, building and giving. Trying to make our lives better every moment. How much it was important to you that we be united and be together. You lit up very room you entered. I love you, love you always. You will always be in my heart, for all of us," she concluded.
Shneour Levin, Tamari's brother-in-law, also eulogized him: "My dear brother-in-law Meir. The Holy One, blessed be he, takes the good, chosen and righteous people to him. Dear Meir, wherever it was needed, by giving, he always helped. In the last few months, we had some matter that needed help. Meirika insisted, the whole family came to Safed from all over the country to help with what was needed. Meirika took care of and managed it and insisted that everything be as it should be."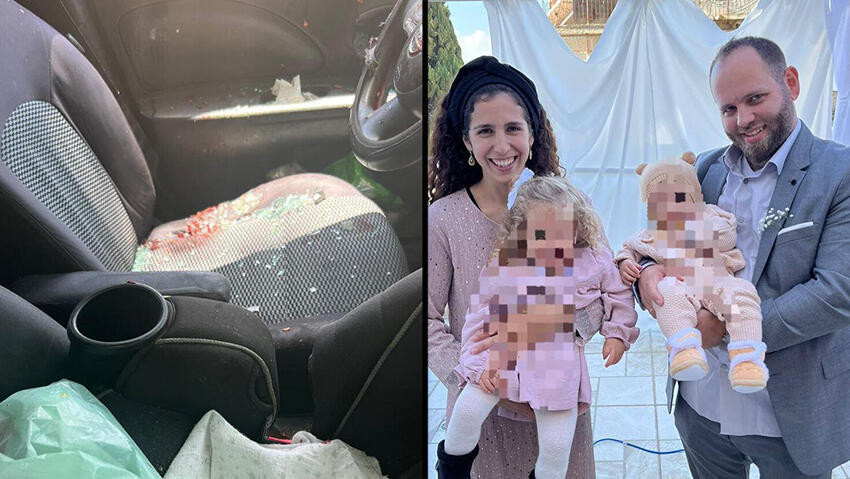 "Dear Mrs. Tal, on behalf of father and mother, grandfather and grandmother and all the brothers and sisters, we promise you that we will always be with you and the children. Meirika, you were murdered for sanctifying Hashem only because you are Jewish. You are now going to heaven, you will be with all the righteous," he also said.
Rabbi Reuven Uziel, rabbi of the northern West Bank settlements, said of Tamari: "Your stability and strength – your family needs you, and you are not here. We will do everything to help them and strengthen them. By the strength of your dedication we will continue and meet, by the strength of the redemption that is getting closer."
The Minister of Settlements and National Missions Orit Struck also paid tribute to the murdered man: "All the people of Israel are your brothers and sisters. Your good heart was interrupted by a malicious hand that wanted to extinguish the light of Meir, the light of the people of Israel. The terrorists do not understand how much we, like you Meir, love this country. Dear Tamari family, the entire nation of Israel embraces you in your pain, and are committed to shining even more strongly the light of Meir."
The head of the Samaria Council, Yossi Dagan, said in a eulogy: "Meir, our beloved brother, we do not understand, we stand in an upheaval and frustration like no other. You were lost in the heavy battle for the Land of Israel and the State of Israel. You lived in immense happiness with Tal, a devoted father to your sweet children. You were happy and flourished here in the Holy Land. You loved the Land of Israel with all your soul, a pioneer and a true idealist. A quiet person, always kind and welcoming. A conversationalist, a friend who helps everyone. It is unbelievable."
Tamari was murdered in a shooting attack near the entrance to the West Bank settlement of Hermesh. Terrorists overtook Tamari's car andshot him, and he was pronounced dead at Hillel Yaffe Hospital – the day before his birthday. The Israel Defense Forces launched a manhunt for the terrorists, who escaped.
Elhanan Cohen, Tamari's brother-in-law, said earlier Wednesday that "we are in pain. Meir was a man who was all about giving. He would think of anyone in need. He wanted the whole family to move to Hermesh, that was his dream. We asked him: 'Isn't it dangerous?' He said, 'No, it's not dangerous. This is the Land of Israel. We shouldn't be afraid to drive on the road across Israel.'"
Cohen added that "we have no complaints against the army. There can be complaints against the politicians who run our country, according to impulses and constraints. They removed a barrier that could have prevented the attack."
First published: 18:02, 05.31.23