Riots have returned to the Gaza-Israel border, leading to the closure of the Erez Border Crossing at the enclave's northern tip. This has disrupted the daily commute for 17,000 Palestinian laborers.
IDF officials suspect that although Hamas is not directly organizing the riots, the group is enabling them. On a daily basis, around 100 to 200 Palestinians gather at four separate locations, where they burn tires and hurl rocks and explosive devices at the border barrier. Israeli authorities fear that the closure of the Erez Border Crossing could lead to Hamas rocket attacks on nearby Israeli border communities.
The weekly protests, which had ceased three years ago, have reemerged over the past month. Faced with a severe financial crisis in Gaza, Hamas has threatened to revive the so-called "March of Return." Saleh al-Arouri, a high-ranking Hamas member often referred to as "the military commander of the West Bank," has been particularly vocal in advocating for increased protests. His calls have gained momentum in the wake of frequent IDF operations in West Bank areas like Jenin and Nablus, as well as ongoing tensions with Hezbollah along Israel's northern border.
About a month ago, an organization known as The Supreme National Authority for the Great March of Return and Breaking of Siege, primarily responsible for protests and riots along the Gaza-Israel border, established a host of encampments along the border. Bulldozers and other heavy machinery have been employed to construct new roads and level nearby terrain, aimed at facilitating the recurring Friday protests.
Although Hamas ultimately chose to cease activities, this decision led to the emergence of various independent groups in Gaza who started rioting spontaneously. These groups used tenuous justifications for their actions, such as the sound of the shofar on Temple Mount. Even though Hamas is not directly orchestrating these events, the IDF continues to hold the Palestinian organization accountable.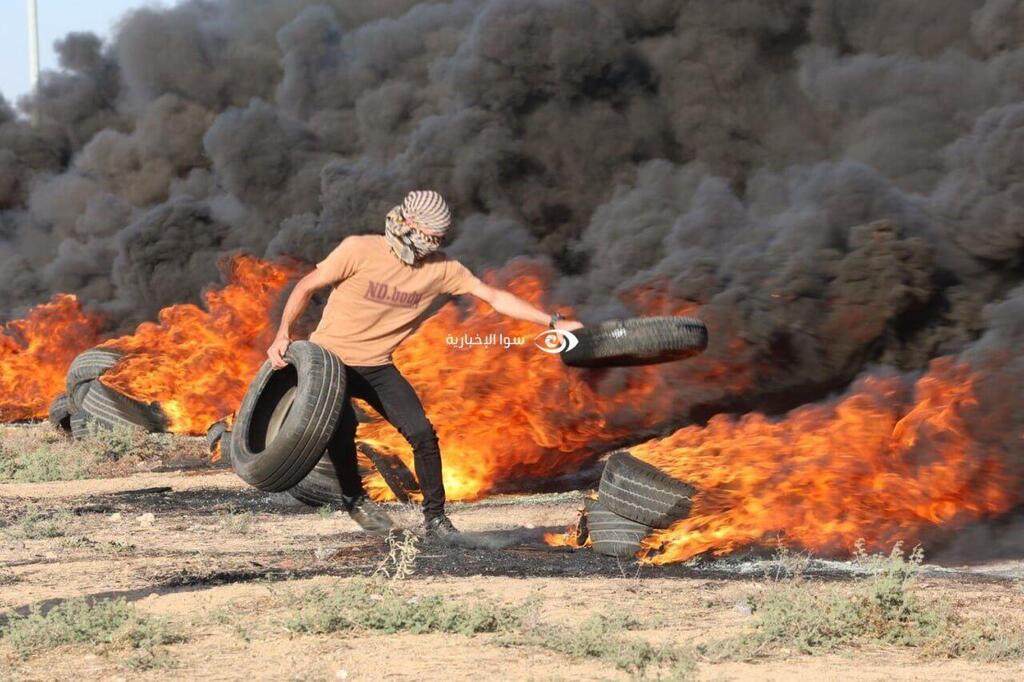 At present, participation remains limited, with no more than a few hundred individuals actually engaging in the riots. Many Palestinians are hesitant to join in, fearing the risk of being shot by the IDF. The general sentiment is that the high risk of life-threatening injury outweighs the rewards of merely participating in a riot, leading many to stay home.
Nevertheless, the IDF is operating under the assumption that the situation could escalate at any moment. This is due to incidents of individuals throwing explosive devices and approaching the fence with firearms loaded with live ammunition. The IDF Gaza Division is making the necessary preparations for such an escalation, as the number of rioters could potentially surge into the thousands.
To enhance security, additional ground sensors have been installed along the border, providing an extra layer of protection for IDF soldiers stationed near the enclave.