Additional criticism followed Netanyahu's meeting with the world's richest man, who himself recently made comments on his social media and beyond that many consider to have antisemitic undertones.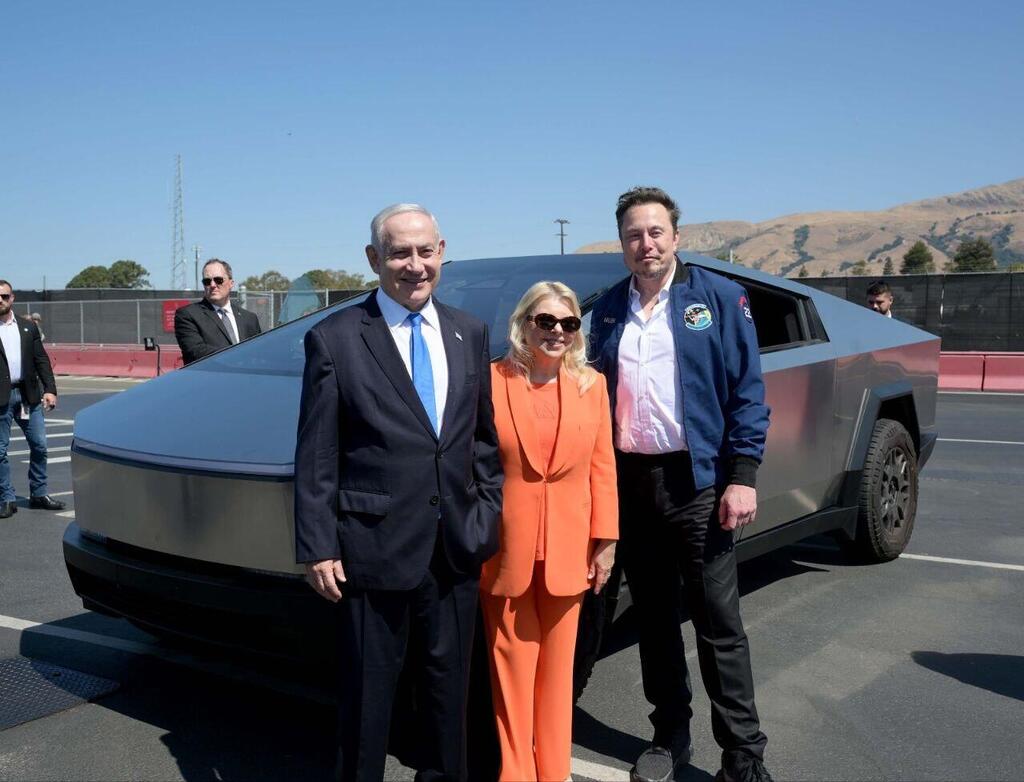 World Zionist Organization Deputy Chairman Dr. Yizhar Hess commented on the meeting between the two, saying, "No less scandalous is Prime Minister Netanyahu's decision to associate with Elon Musk when Twitter (now X), under his sponsorship, has become a leading platform for antisemitic discourse in the world." According to him, "This is not just a slap in the face to American Jews, but also a move that could endanger Jews around the world. The fight against antisemitism requires decisive action, not lip service."
Musk's critics accuse him of not only allowing antisemitic discourse on his platform but also of himself making and behaving in an antisemitic manner multiple times. Just earlier this month, he blamed the Anti-Defamation League—the largest Jewish organization in the U.S. fighting against antisemitism—for a decline in the social media platform's advertising revenue and
threatened to file a defamation lawsuit against them
.
[ADL] has been trying to kill this platform by falsely accusing it & me of being antisemitic." Musk said on X. "It looks like we have no choice but to file a defamation lawsuit against the Anti-Defamation League … oh the irony!" In another post, he said, "To be super clear, I'm pro free speech, but against antisemitism of any kind."
In addition to the tweets he posted himself, the billionaire also liked posts with the hashtag #BanTheADL, which became viral last week after the organization announced a productive meeting with X CEO Linda Yaccarino. This hashtag became a hotbed for antisemitic expressions and accusations that the ADL is racist toward white people.
Musk's criticism of 92-year-old Soros came shortly after it was reported that the Soros Fund Management cut its stake in Tesla, of which Musk is the CEO—about 132,000 shares. In response to a Ynet request for comment, the company's sent its automatically-generated response to journalists — a smiling poop emoji.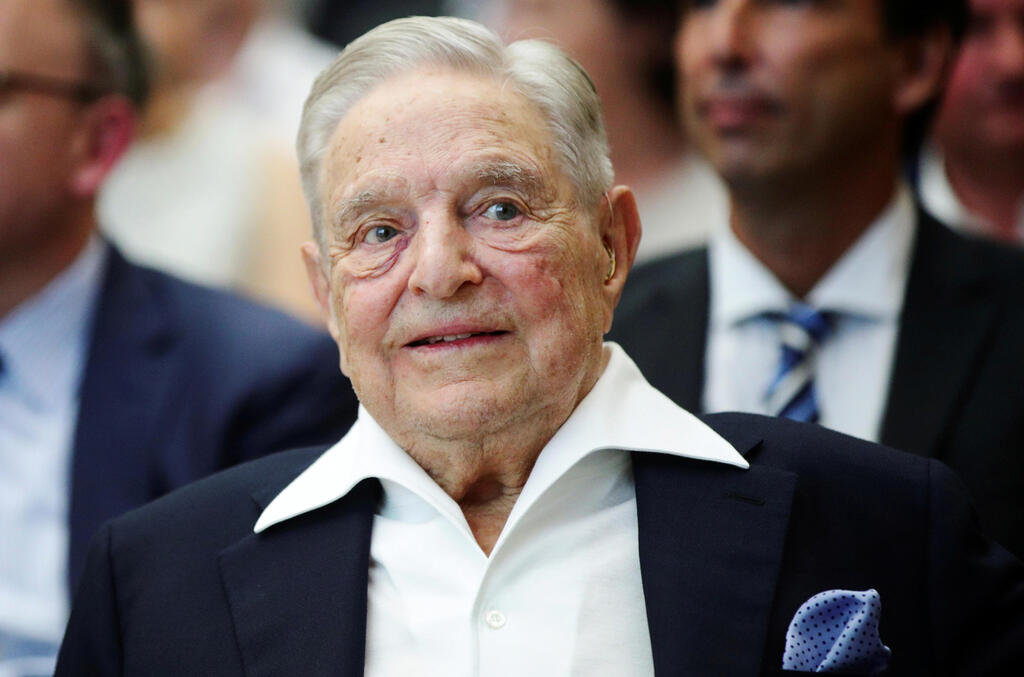 Soros, who is Jewish, is a red rag for right-wing organizations around the world and frequently appears in antisemitic conspiracy theories. In the past, he was accused of being a Nazi (a claim debunked by a Reuters investigation in 2020), and according to other conspiracy theories, he has tried to flood Budapest with refugees and start a civil war in the United States.
Last May, Musk gave an interview with CNBC in which he insisted that the murderer behind
a massacre at a Texas mall
—who had a large swastika tattooed on his body—did not necessarily act out of racist motives. "Attributing the murder to white supremacy is bullshit," he said. This is despite the fact that the murderer had frequently expressed racist, antisemitic and far-right views on social media.
When he was killed by police gunfire, he was wearing a yellow patch on his body with the initials "RWDS," which are associated with far-right individuals and stand for Right Wing Death Squad.
During their meeting Monday, Netanyahu praised Musk for speaking up against antisemitism, to which Musk responded that he was "against attacking any group." He added "free speech does at times mean that someone you don't like is saying something you don't like. If you don't have that, it's not free speech. That doesn't mean some sort of negativity should be pushed on people."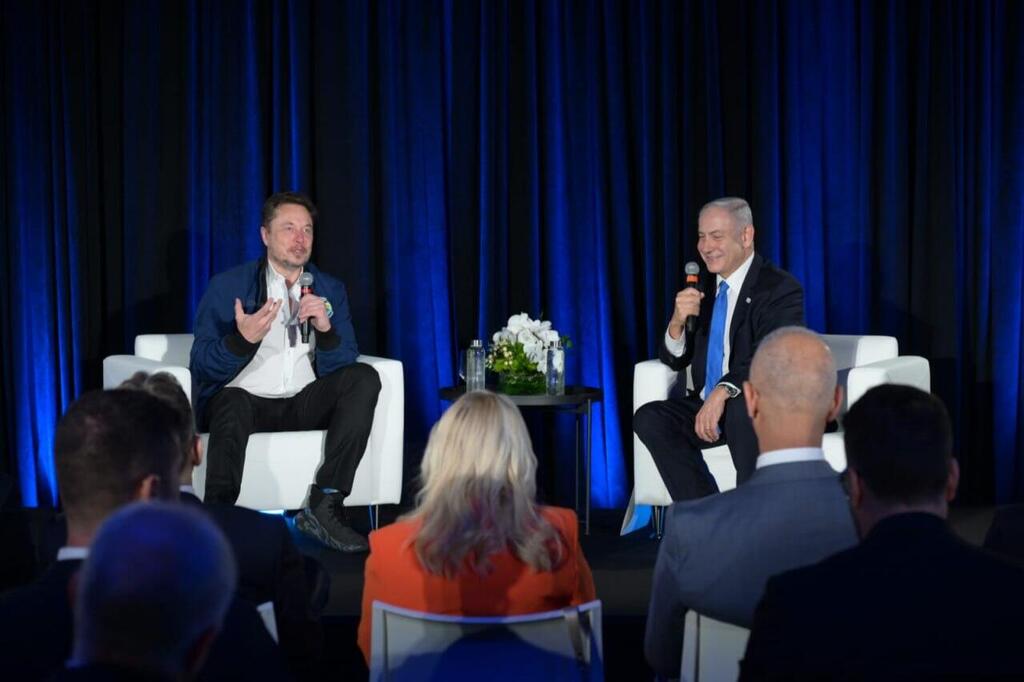 The tech CEO pointed out that his platform receives 120 million posts daily, making real-time monitoring unfeasible. Both speakers concurred that action must be taken to prevent bots from amplifying hate speech. Musk said he is considering the introduction of a nominal monthly fee to deter bot activity.
After the prime minister's conversation with Musk, Netanyahu and his wife Sara took a tour of the Tesla factory in Fremont, California. They received an overview from Musk of the company's developments and various models, and observed the production and assembly process of the advanced electric cars. Afterward, Netanyahu and his wife rode together with Musk in the innovative Cybertruck, which has not yet been released to the market.
Later, Netanyahu traveled to the San Jose airport, from where he took off for New York. Hundreds of protesters lined the sides of the road as the Prime Minister's convoy passed by.
Schedule for Wednesday: Meetings with Zelensky and Erdoğan
The prime minister will start the second and central part of his visit to the United States on Wednesday, and he is scheduled to meet at the United Nations headquarters in New York with Ukrainian President Volodymyr Zelensky, Turkish President Recep Tayyip Erdoğan, German Chancellor Olaf Scholz and Paraguayan President Santiago Peña, who has promised to return his country's embassy to Jerusalem.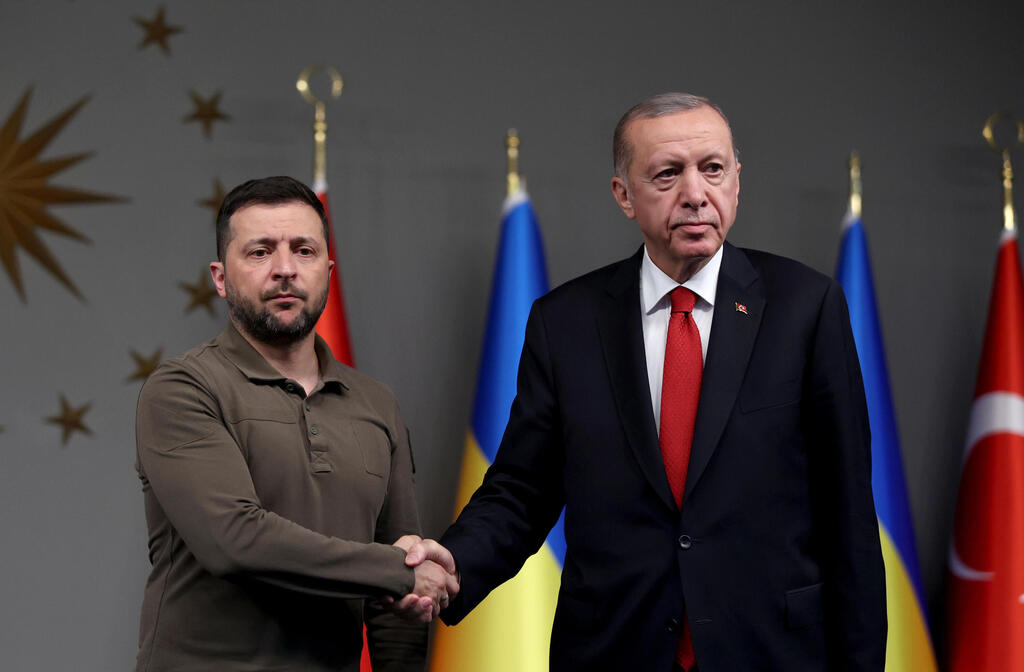 The meeting with Zelensky is the first meeting of an Israeli prime minister with a Ukrainian President since the outbreak of the war with Russia. Zelensky hopes to hear good news from Netanyahu concerning Ukraine's request for defense systems and technologies for intercepting Iranian UAVs (Unmanned Aerial Vehicles). Additionally, he hopes to receive a commitment from Netanyahu to visit Kyiv in a solidarity trip.
Netanyahu is the only Western leader in the world, besides Hungarian Prime Minister Viktor Orbán, who has not yet visited Kyiv. Until now, the Prime Minister's office has avoided the trip due to security considerations, but the Ukrainians say that if Biden managed to visit, there is no reason why Netanyahu shouldn't come. The Israeli Foreign Ministry has strongly recommended that Netanyahu undertake this visit.
The last time Netanyahu met Erdoğan was in 2016, and since then there has been bad blood between the two. It seems that now Erdoğan is ready to turn a new leaf with Netanyahu, but expects good news regarding a gas pipeline from Israel to Turkey.
A full hour has been allocated for the meeting with U.S. President Joe Biden. From Biden's perspective, the main topic will be judicial reform. He expects to hear from Netanyahu a commitment to reach as comprehensive an agreement as possible on changes to the legal system.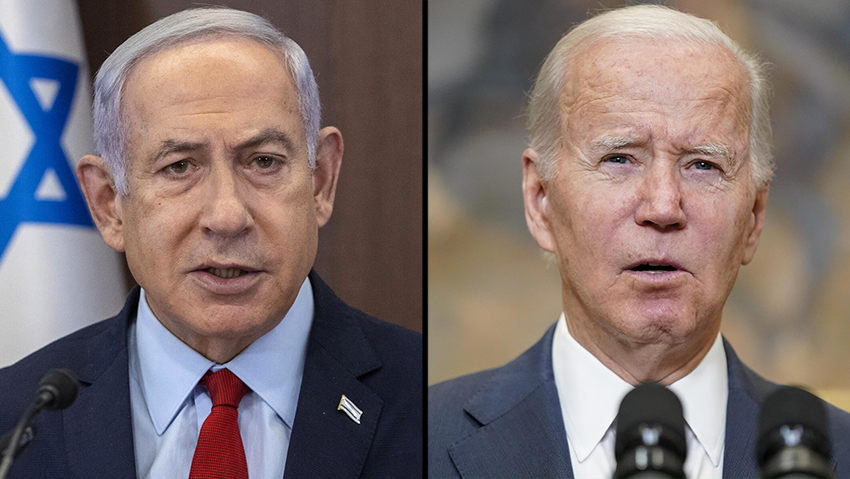 Netanyahu will clarify to Biden that he is indeed trying to reach such an agreement, but is facing opposition from the opposition benches. A hint of this could be heard in what he told Musk, stating that the original reform as proposed by Yariv Levin was bad and that he had corrected and balanced it. It's unclear if this will be enough to appease Biden.
Netanyahu's circle hopes the prime minister will be able to secure a date for another meeting later in the year at the White House. In response to a question from Ynet before the departure, asking if he was disappointed that Biden did not invite him to the White House, Netanyahu replied, "What's important is what we will discuss."
Another central topic that will be raised is Saudi Arabia: Netanyahu is very keen to understand if Biden intends to go full force on this matter, as it is a significant gamble for him leading up to an election year. Biden will need to rely on broad Republican support, which originates from Israeli backing.