Three Israelis were hurt Saturday evening when a Palestinian motorist rammed his vehicle into them, seriously injuring one of them, near the West Bank town of Beit Ummar.
According to a preliminary police probe, the driver accelerated and hit the Israelis, who sustained limb injuries. Israeli security forces stationed along Highway 60, which crosses through Beit Ummar, opened fire at the assailant and killed him.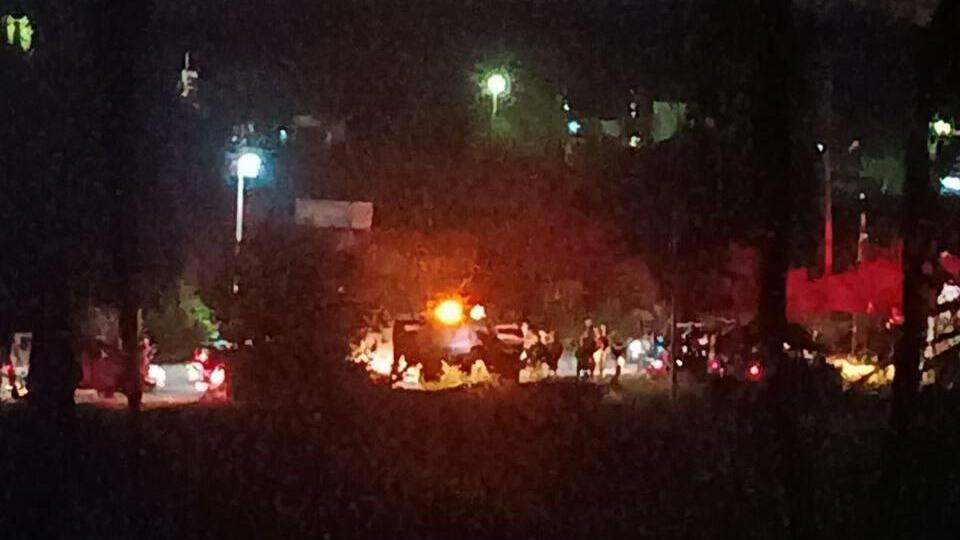 Reports from Palestinian sources indicate that the terrorist responsible for the stampede attack near Beit Ummar in the Gush Etzion area, is Mohammed Baradeya, a 23-year-old resident of Zurif. These sources also claim that Baradeya is an officer in the Palestinian security forces.
In a statement by the Magen David Adom (MDA) Spokesperson e that the three wounded are in their 20s, with two in serious condition, and one in mild-moderate condition.
MDA Paramedic Ariel Rabbi Eli Gartnerm was one of the first responders to arrive at the scene. He stated that upon their arrival, they noticed three young men who appeared to be in their 20s lying down, fully conscious, and sustaining bruises on their limbs.
The paramedics provided prompt medical attention at the scene, which involved applying dressings and administering medication. They collaborated with an IDF medical team to transport the individuals to hospitals based on the severity of their injuries, which ranged from mild to moderate to severe.