Twenty-five Israeli lawmakers signed on an open letter in support of Iran's Azerbaijani minority but later backtracked following criticism not only from supporters of the Islamic Republic's clerical regime but also from opposition figures, including the son of Iran's deposed monarch who recently visited Israel.
After officials in Jerusalem realized the letter was perceived as an endorsement of Azerbaijani independence from Iran and the implications of such a move, Intelligence Minister Gila Gamliel, who accompanied Crown Prince Reza Pahlavi for most of his trip to Israel last month, devised a new letter in which lawmakers withdrew their past signatures and expressed explicit regret for questioning Iran's territorial integrity.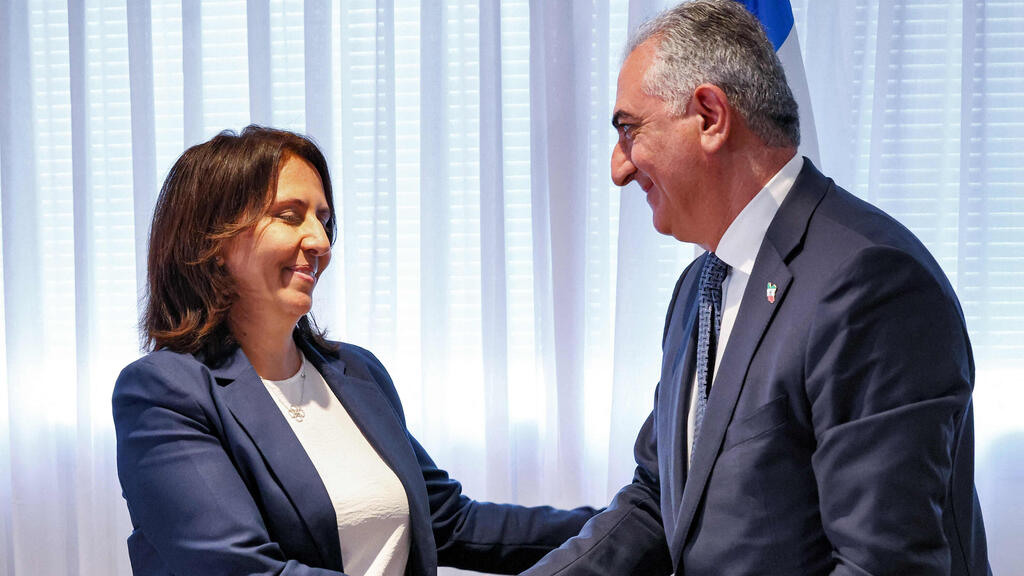 "We, the undersigned Knesset members, hereby withdraw our signatures from the letter we signed that was sent to Foreign Minister Eli Cohen. We express our reservations about the establishment of a state on part of the territory of Iran for the Azeri minority," the letter read.
The volte-face came after concerns were raised that the letter of support would harm Israel's efforts to reconcile with the Iranian people, which included Pahlavi's visit. Gamliel shared the new letter in a tweet in Persian.
"I will continue to lead the process of bringing hearts closer and building bridges between the people of Israel and the Iranian people, based on common values, desires, and interests, as I did in the recent visit of Iranian Crown Prince Reza Pahlavi to Israel," Gamliel said.
"We all hope that when Iran is liberated from the rule of the mullah regime, it will act for the benefit of the Iranian people and for all minorities and groups in the country. The struggle against the extremist and murderous regime is our common interest, and we must continue it for a better future in the Middle East and the world."