The Knesset's summer session opened with a festive gathering on Monday afternoon, which included a visit from U.S. House of Representatives Speaker Kevin McCarthy.
The California lawmaker's Knesset speech marked a special occasion as it was only the second time in 25 years that an American congressional leader addresses the Israeli parliament.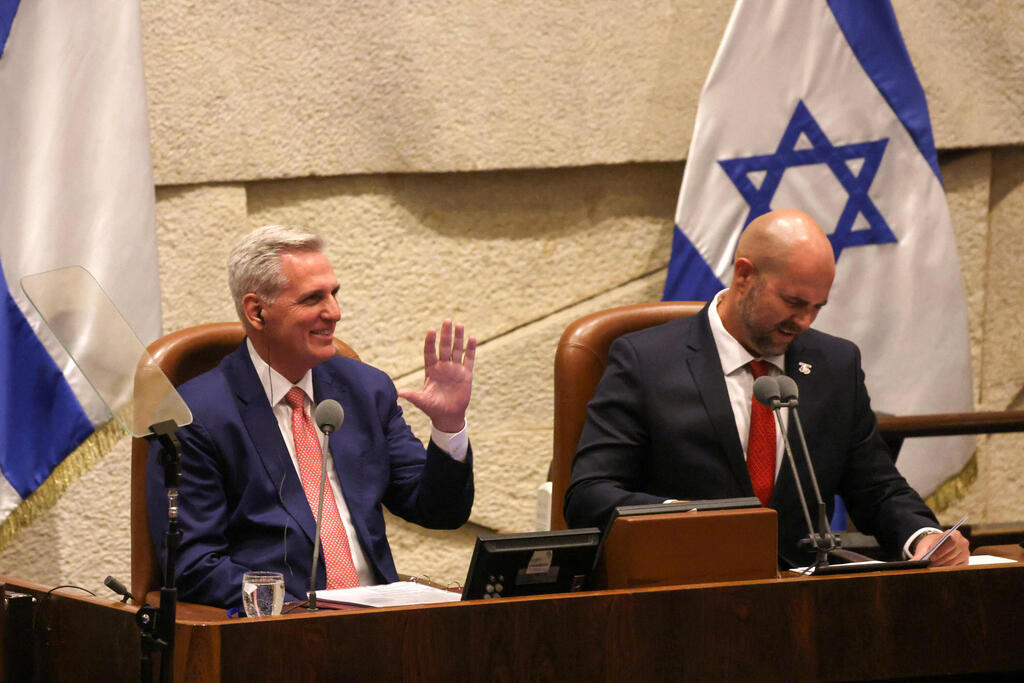 Ohana opened the session by thanking McCarthy for accepting his invitation. This is the U.S. House speaker's first trip overseas since being voted into office in January.
McCarthy then stepped to the podium and vowed in his speech to tighten the cooperation between the U.S. House of Representatives and the Israeli parliament.
"America is grateful for our friendship with Israel, we are a better nation because of it and we must never shy away from defending it," he said.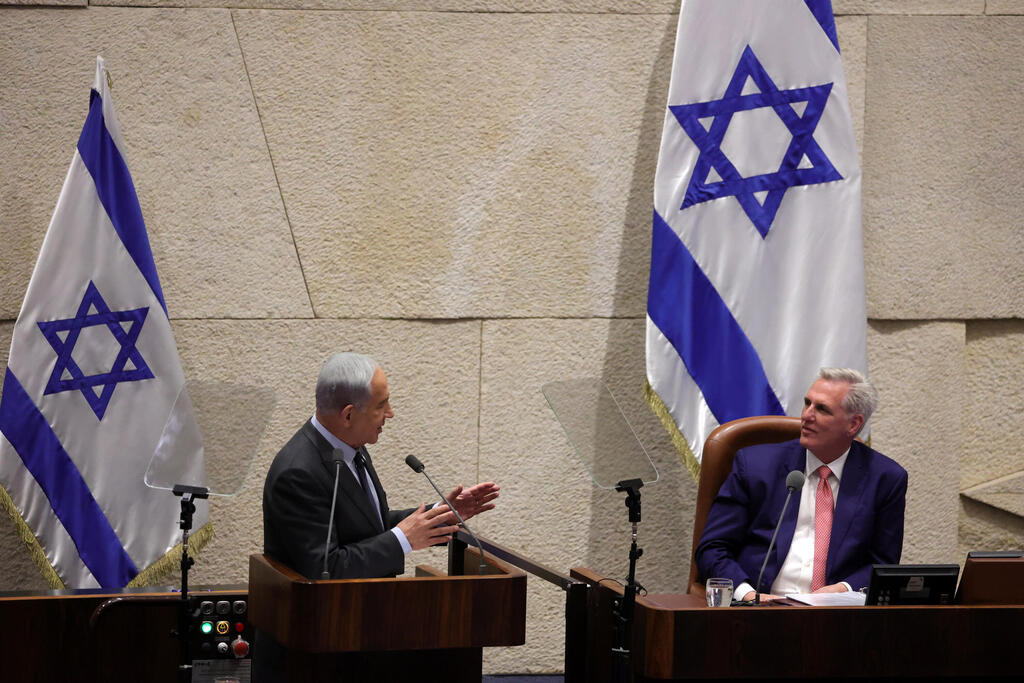 "We have come so far in 75 years but the promise of years ahead is just as compelling. I believe the best days for Israel and our unbreakable bond are ahead of us."
Prime Minister Benjamin Netanyahu dedicated his address to his government's judicial reform push, which engendered an unprecedented protest movement that has seen hundreds of thousands of Israelis take to the streets for 17 successive weeks.
"My friends and I are committed to get a broad consensus, as broad as we can get, on the matter of the judicial reform that is now at the heart of the Israeli national debate," Netanyahu said addressing McCarthy.
He then repeated the statement in Hebrew for emphasis and added "most Israelis understand nowadays that amendments to the legal system are necessary, amendments that will return the appropriate balance between the branches of government, a balance that is necessary in a democracy."
McCarthy arrived in Israel on Sunday at the head of a bipartisan congressional delegation. Israeli dignitaries such as President Isaac Herzog, Prime Minister Netanyahu's wife Sara and Police Commissioner Kobi Shabtai, as well as other VIPs, also attended.
While the Israeli government has portrayed McCarthy's visit as a nod to bipartisan U.S. support for Israel as it marks 75 years since its creation, critics say the rare honor given to McCarthy is a pointed jab at Democratic President Joe Biden, who has publicly voiced concern about the Netanyahu government's legal overhaul push.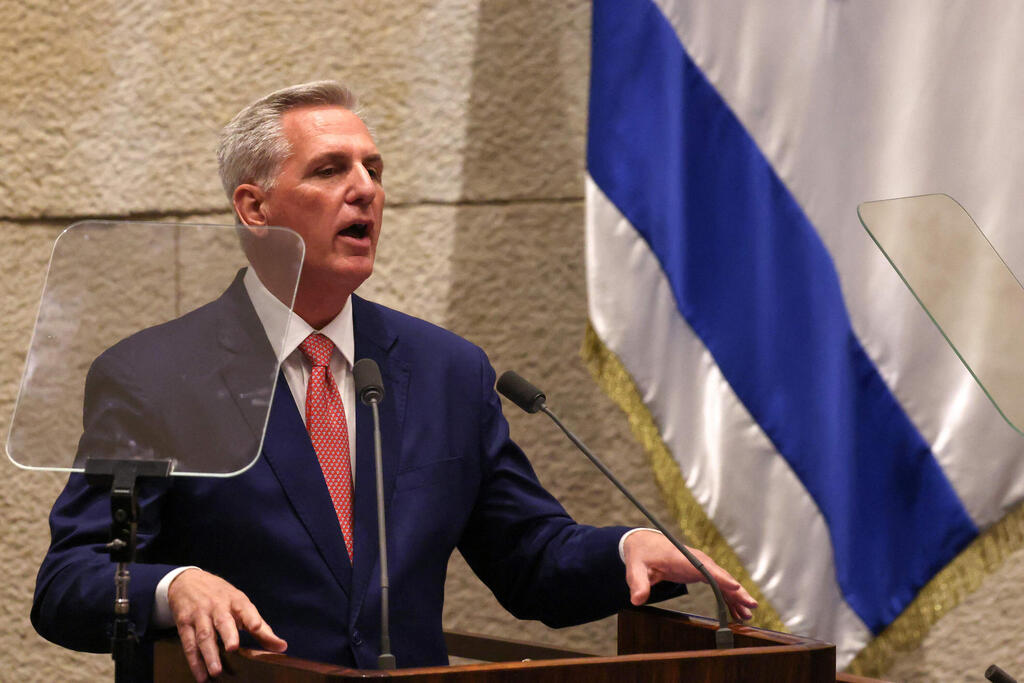 McCarthy's speech underscores the fraught ties between Netanyahu and the Biden White House, driven in part by the legal overhaul and the nationalistic character of Israel's furthest-right government in its history.
Largely because of it, Biden has so far denied Netanyahu a typically customary invitation to the White House after his election win late last year.
The Associated Press contributed to this report
First published: 16:42, 05.01.23