Vered Benvenisti's father, Yoav Vaspi, was killed in the Yom Kippur War in 1973. Her brother, Arnon Vaspi, was killed in the First Lebanon War in the 1980s.
On Tuesday morning, the IDF announced the death of her son Captain (res.) Arnon Benvenisti Vaspi, who was named after his late uncle, in combat in the northern Gaza Strip. The 26-year-old from Yesud HaMa'ala was a combat officer in the Givati Brigade's reconnaissance unit.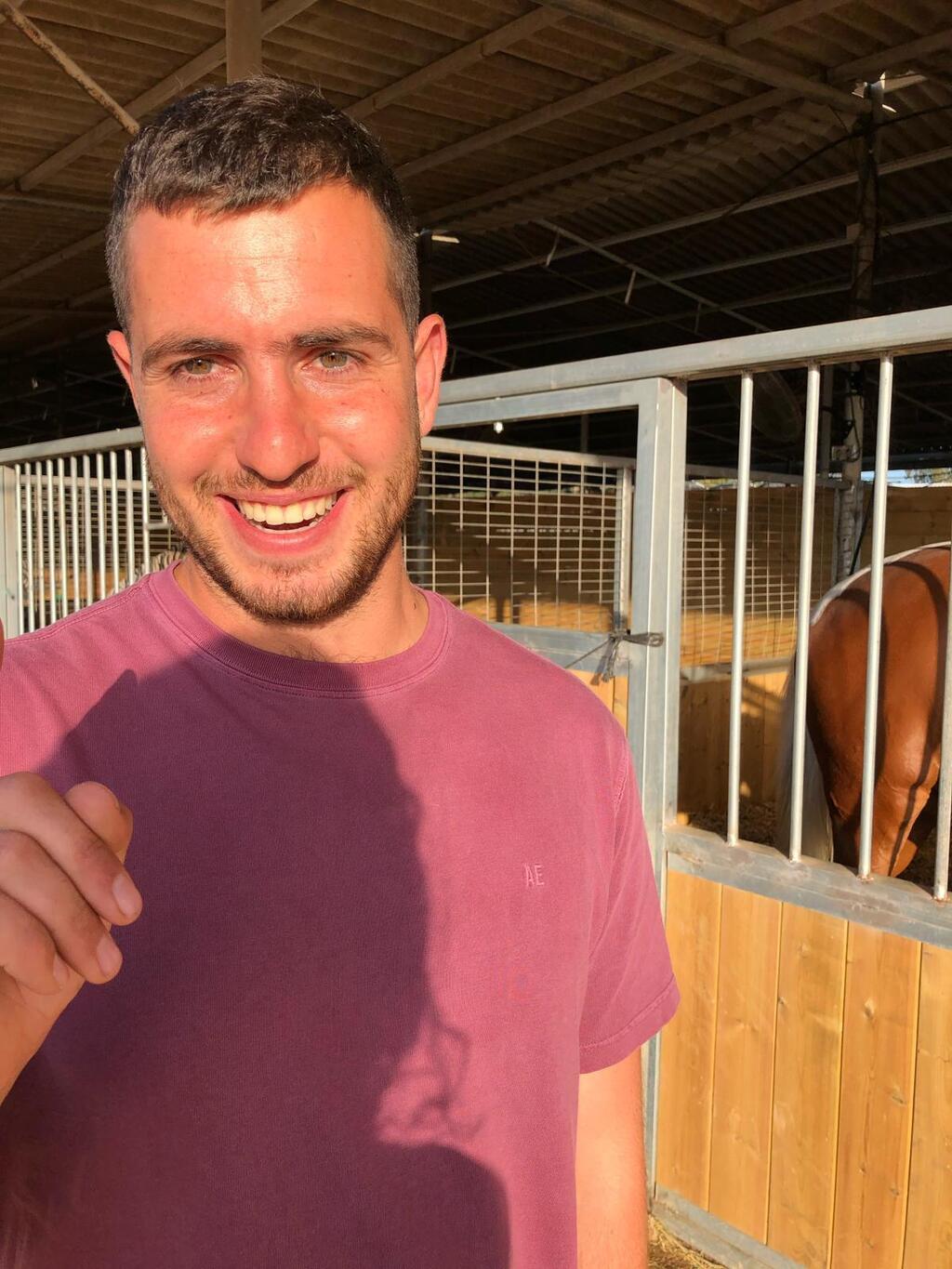 Staff Sergeant Staff Sergeant Ilya Senkin, 20, from Nof HaGalil, a soldier in the Rotem Battalion, also from the Givati Brigade was also reportedly killed in action in the northern Gaza Strip, bringing the IDF's death toll since the beginning of ground operations in the Gaza Strip to 68.
According to the IDF's announcement, an officer from the 17th Battalion of the Bislamach Brigade and four soldiers sustained severe injuries in the battles. The injured include two reserve soldiers from the 669th Battalion of the 551st Brigade, and two soldiers from the 46th and 52nd Battalions of the 401st Brigade.
After completing his officer training in 2019, Arnon Benvenisti's story was featured on the IDF website in an article titled "The cadet who never thought he would enlist embarks on a new journey: 'The army taught me more than any school.'"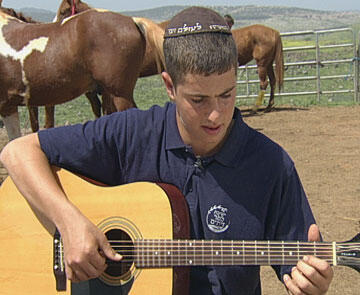 He wrote that his family lost five sons in Israel's wars: "My grandfather, Lt. Col. Yoav Vaspi, was killed in the Yom Kippur War due to shellfire and was posthumously awarded the Medal of Valor. Following him, my mother's brother, Arnon Vaspi, after whom I am named, died in an APC rollover during the First Lebanon War shortly after completing his service. During the same war, my mother's cousin, Uri Maoz, was killed in a brutal clash with terrorists. After my grandmother remarried, her new partner's son, Omri Ben-Zikri, died from a gunshot wound."
Another cousin of his mother, Nir Mizrachi, was also killed. All were residents of Yesud HaMa'ala.
Arnon made Aliyah with his family from Los Angeles at the age of 9. "We lived in Safed, and I was sent to study at a Chabad school, but I couldn't fit in there or in other educational frameworks. When I wasn't in class, I would go to a nearby farm to ride horses. Eventually, both I and those around me realized that was where I belonged, and it seemed likely that I would stay there instead of serving in the army. It was easy to understand my grandmother and mother, who were not exactly eager to send me to war. And me? I had come to terms with the fact that I would never enlist."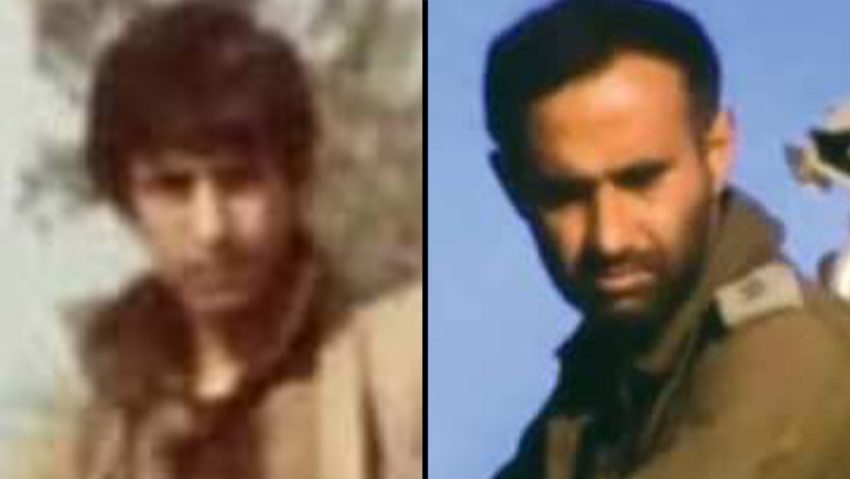 "The turning point came at age 17, when I learned that my father had passed away," recounted Arnon. "The farm manager took me under his wing, teaching me about dedication, responsibility, and love of the country through stories from his service in Sayeret Matkal. I realized that this was the person I wanted to be, and I set myself a single goal - to become a soldier and defend the country. When I asked my mother to sign the consent form for combat enlistment, I saw her fears resurface. It was hard for her to sign, but now she sees that every weekend I return with a spark in my eyes, and it only keeps growing."
In 2014, Arnon and his twin sister Chaya featured in a Memorial Day film, in which he told the interviewer the story of their grandmother who lost four family members in war. "I've no idea how she gets up every time anew.
"Ever since I could speak, I've heard stories about my uncle Arnon, after whom I am named," he said. "Like him, I also love animals, which is why I chose to be at the horse farm. When people tell me I resemble him in character and behavior, I feel happy. It helps me understand and know more about who he was."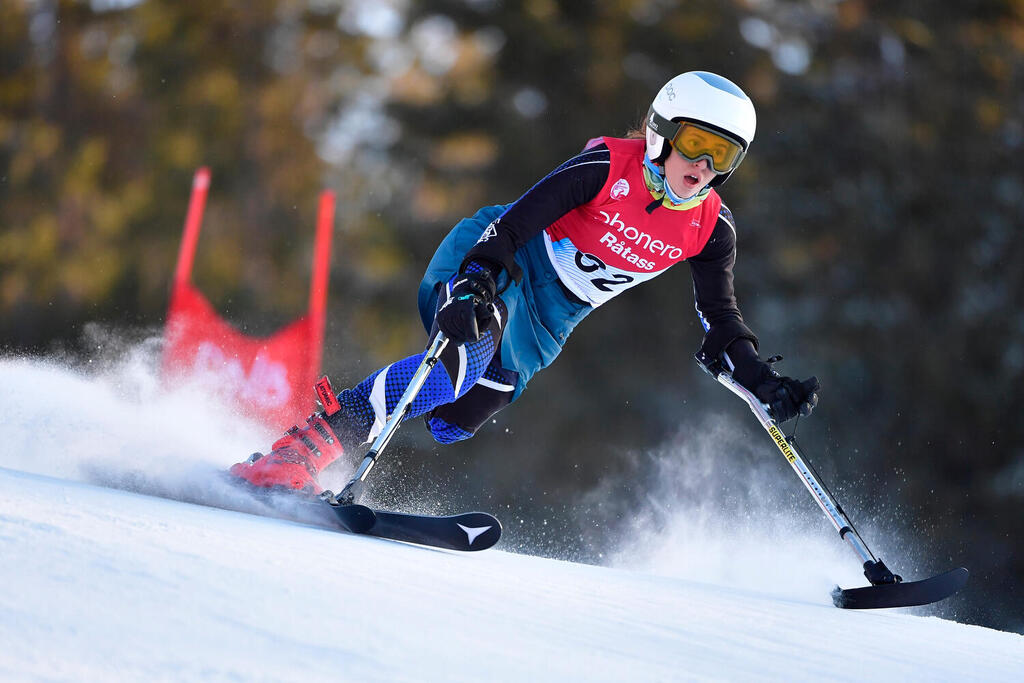 The fallen soldier is a cousin of Paralympic Alpine skier Sheina Vaspi, who withdrew from a competition at the 2022 Beijing Paralympic Winter Games because it was scheduled on Shabbat.
Sheina's leg was amputated in her childhood due to a car accident. Her younger sister, Menucha Rachel, tragically drowned in a home swimming pool.