A 51-member group of skydivers formed a Star of David in the sky over California to show support for Israel and protest antisemitism.
Dan Brodsky-Chenfeld, a seasoned skydiving instructor and the author of the motivational book "Above All Else," is the passionate and pro-Israel Jew behind this impressive show of solidarity.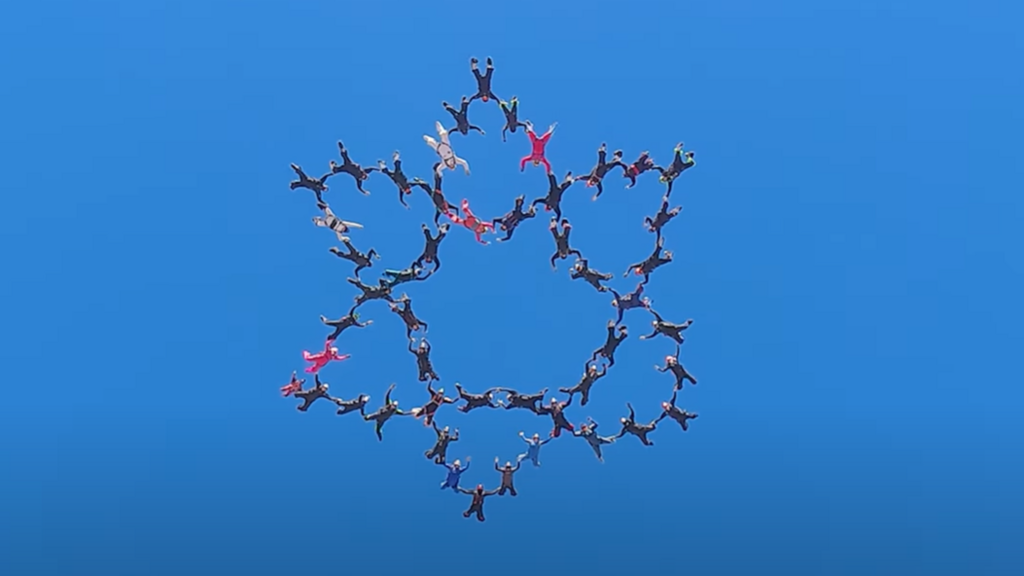 He has been a highly respected figure in the world of freefall parachuting, having even achieved world championships with his teams between 1994 and 1999.
Speaking from Temecula in Southern California, he shared the circumstances that led him to initiate this skydiving event and the preparations for the operation: "In the past year, there have been numerous instances of antisemitism in the United States against Jews and Israelis. Following the black Saturday on October 7 and the war in Gaza, all the hatred and antisemitism intensified significantly. Everything became much worse, and I wanted to do something about it."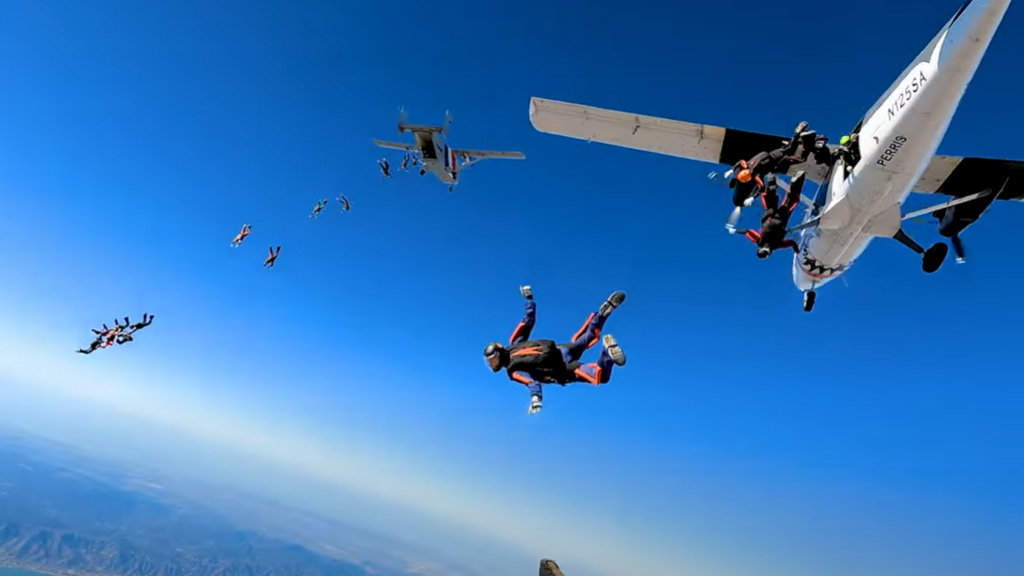 Planning a mass skydiving event of this nature is a complex undertaking that requires meticulous planning, as it involves an extreme sport where even a minor mishap could lead to disaster. "Right after the idea struck me, I reached out to 50 fellow enthusiasts of freefall parachuting and asked if they could come to the airport in the city of Perris in Southern California," he told Ynet.
"They had only a three-day notice, and everyone showed up, and we did it together. It was amazing. It involved a complex jump with six connected triangles. The last and only time I performed such a jump was in 1997 for a fundraising project for the Los Angeles Jewish community. We were fortunate because just a day after the scheduled jump, I had to undergo shoulder surgery, and our first jump turned out perfect, so everything worked out excellently."
How was the atmosphere among the skydivers?
"Due to the challenging events in Israel, there was a mix of both uplifting and somber vibes. Everyone felt a strong sense of unity and a desire to do something positive; there was a lot of motivation. By the way, out of the 50 skydivers who participated with me in the jump, only five were Jewish. All the others are my good friends, skydivers of all ages, who love Israel and stand for humanity, against hatred and bigotry."