On Monday, either five minutes or a week too late, when I left the Channel 13 studio, it hit me - I'm already part of a panel. A panel that discussed the issue of whether it is true that the Israel Defense Forces will increase the Hamas crackdown in order to free the hostages or vice versa, or something like that. There was a general in the military who these days is serving in the reserves speaking publicly about the activities and strength of the IDF. And there was a military commentator who caught me in the makeup room - "Oh, long time no see" – and then hastened to assert his position. And the authoritative presenter who coldly reflected the reality on the ground: hostages out, eliminating Hamas leader Yahya Sinwar in.
So, I'm no longer the editor of the newspaper supplement that became "the story," and I sadly describe what it's like to wear both hats - that of the family member who lost a sister and two brothers-in-law to terrorists and has seven family members in Gaza, and at the same time need to draft headlines on the subject.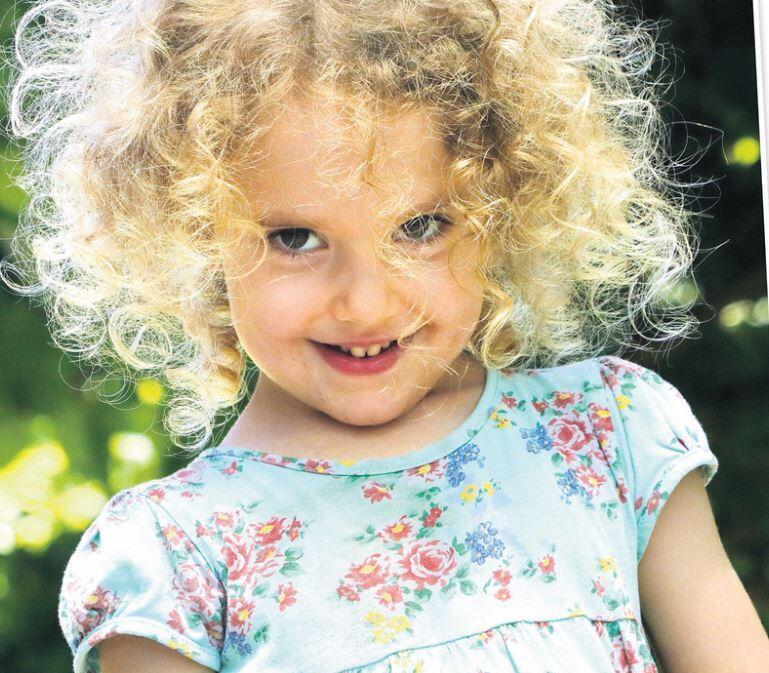 And I am no longer the one on whom the interviewer concentrates his empathy and identification, or the one who cries in complete contrast to his character in a split second of falling apart. I am part of a panel. I mean, routine. Spend time in the studio on the way to the next story where the expert on call will explain why it is right to attack from the air and not to attack from the ground, or vice versa, something like that. And the minutes pass, and the hours, and the days, and the hostages turn into something amorphous, distant, that gradually settles at the edge of consciousness: Really, it's not nice that they are there. Really, they should be returned "as soon as possible," and "all of them," and "as part of the values of the state" - and then absolutely nothing happens.
That's why now I'm here not as a journalist who is also the story, and not as a panelist, or a bereaved celebrity in the making. I am here as part of the critical battle for public opinion in Israel where the opposing side spares nothing. I am here to talk about Shoshan, and Adi and Tal, and Naveh and Yahel, and Sharon and Noam. To tell about them, because they are my family and I know them. And to remind us all that together with them there are 240 Israelis in Gaza, day by day, hour by hour, minute by minute, for whom every second is a nightmare. That the clock of their lives is ticking with eternal slowness, with endless anxiety. Because here around us, life is already starting to return to normal, and through the open window I hear the bustle of cheerful children celebrating the birthday of someone from kindergarten, including a clown, on the boulevard.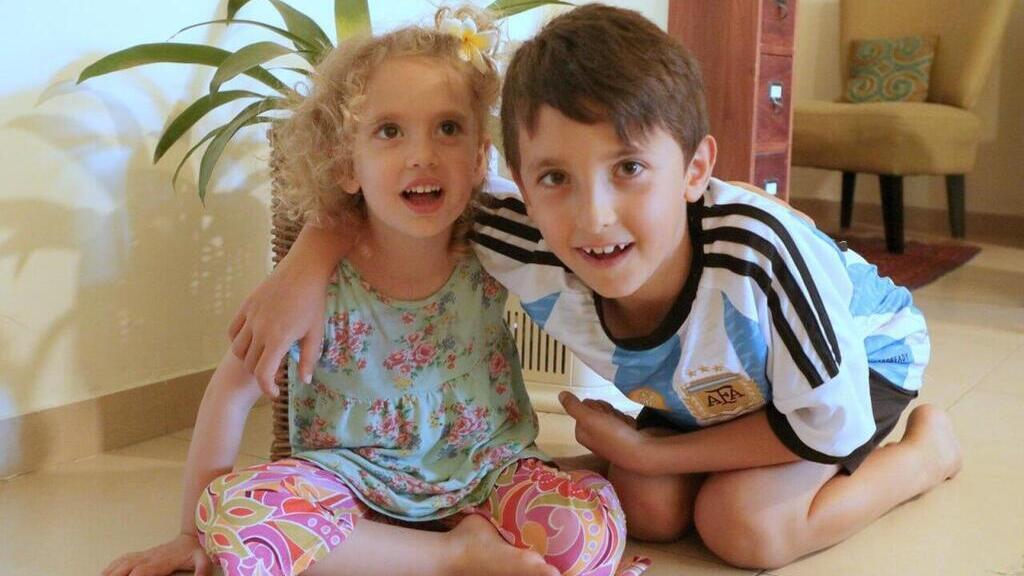 Therefore, this: Shoshan, my older sister, likes cappuccino from the machine. No matter what machine she has, no matter how basic it is, for her it is the best in the world and the coffee she makes is also the best in the world. I have the same machine at home, but hers, oh. And Shoshan without coffee in the morning is not Shoshan.
Adi, Shoshan's eldest daughter, has songs playing in her head all day. Music is a big part of her life. Her laughter is rolling and uncontrollable. Want a soulful conversation? She is the perfect partner.
Tal, Adi's husband, loves meat a lot and, even more, mom's fried cauliflower. He is addicted to Sony Playstation. And he doesn't miss an opportunity to fight with his 38-year-old younger brother. Just saying.
Naveh, son of Adi and Tal, is eight years old and is crazy about soccer. He is always carrying a ball, and always supports Hapoel Beer Sheva. He really wants to go to the Israel national team's game against Switzerland, and maybe he will still be able to go, but he will have to go without Grandpa Avshalom. Because his grandfather was murdered.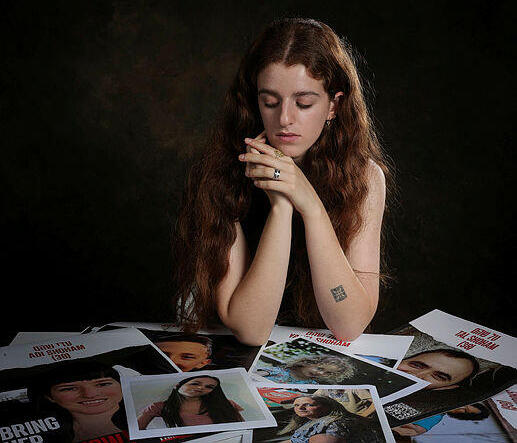 Yahel, his sister, is 3. A sweet little girl, it takes time for her to connect with people, she needs her mother close, and she has such a high voice, you just can't ignore her.
Sharon, Avshalom's sister, loves animals, loves sweets and coffee shops. What is love, is her obsession. And also TV trash. Give her a wedding and she's set.
Noam, Sharon's daughter, is into Tiktok and fashion, lifestyle. Just like a teenager, no. And she got herself a job as a dog walker. Her bat mitzvah date has already passed. And there was also talk of traveling abroad.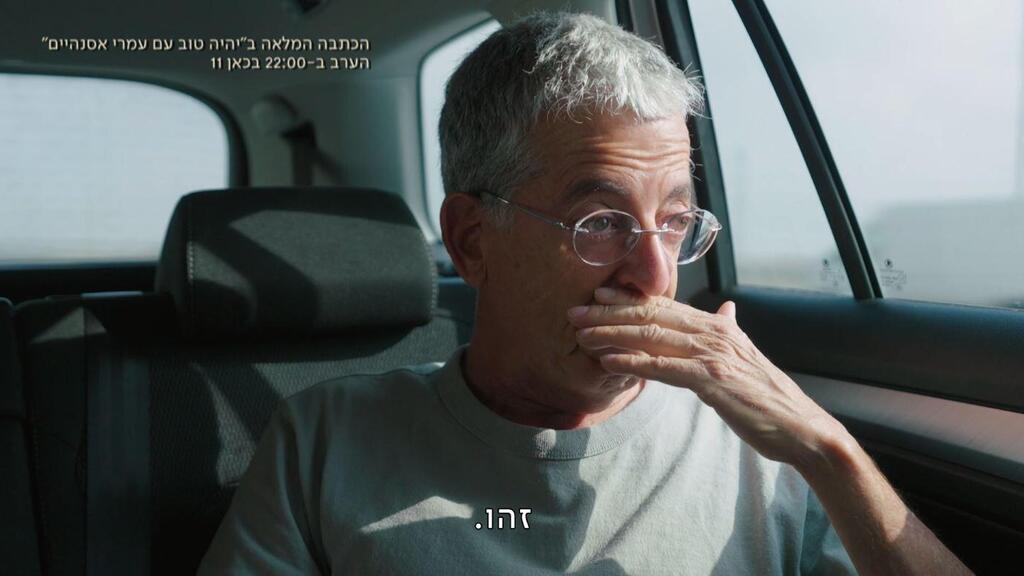 These seven appear here thanks to my connections to the newspaper and website. But think in the same way about the other more than 230 Israelis, each of whom has his own special love, his own little habit. Think about people, not about "hostages." Think that you too could be in Gaza right now. Then you will not be part of the oblivion of everyone else. The decisions are made by the War Cabinet, and especially by the prime minister, whose opinions tend to sway in the wind, to make sure that the will align in the correct direction.
Yesterday I asked my young daughter where Phoebe, our cat, was. "Died a month ago, when you were abroad." In the midst of the attack, in the month that turned into a black hole, who noticed the cats.
Aviv Havron is the editor of Yedioth Ahronoth's "Musaf Shabbat" magazine
First published: 23:49, 11.08.23