Every major political change, every revolution, requires a grand narrative or myth that simplifies and clarifies who is against whom. For the French Revolution it was the king and the phrase "let them eat cake." During the American Revolution it was taxes and the Boston Tea Party. A similar story is presented to us today to explain and justify judicial reform.
I was exposed to it in my work with the "Let's Talk Democracy" project, whose format is simple: taking a stance with flags and flowers in different cities across the country and inviting passersby to discuss values and democracy. Naturally, many conversations focus on the current legislation, but it is worth pausing and discussing another type of conversation that takes place surprisingly frequently and offers a different narrative or explanation for the revolution.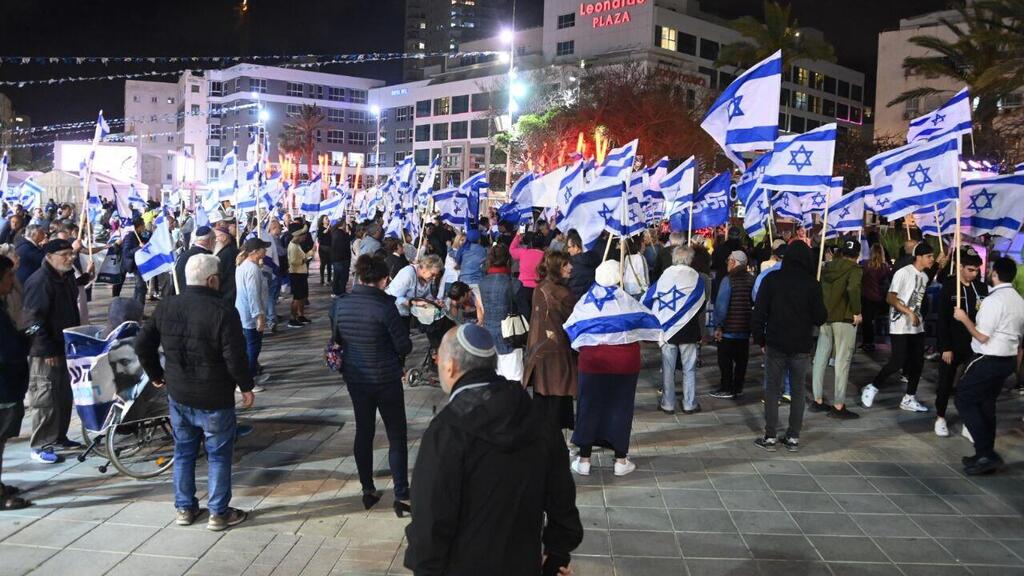 Many conversations within the project quickly turned into personal testimonies. Some adults talk about life in the transit camps or the shame of their origins. Others speak of schools that rejected their children due to their skin color or accent. Some report on siblings who emigrated abroad because they were not treated respectfully in Israel. The stories are diverse, but the majority share a consistent message: They have all experienced painful discrimination due to their Middle Eastern background and, therefore, they support the judicial overhaul.
The feeling that arises from these conversations is that, in the eyes of many, the judicial system is represented by a group of Ashkenazi elite with privileged rights, and the planned changes within the system are supposed to be part of a broader change in the unequal power structure that has dominated Israeli society for a long time.
There is something slightly odd about these conversations since many of those with whom we spoke share personal stories from the distant past. Few testify about experiences from recent years. It is not to argue that there is no discrimination in present-day Israel, far from it; but in conversations with those same men and women, it seems that we are fighting against ghosts. The conversation mostly does not focus on the present or even on the specific changes proposed in the judicial system, but rather on a deep and sometimes suppressed pain that seems to have only now found its legitimate place in Israel's social and cultural space.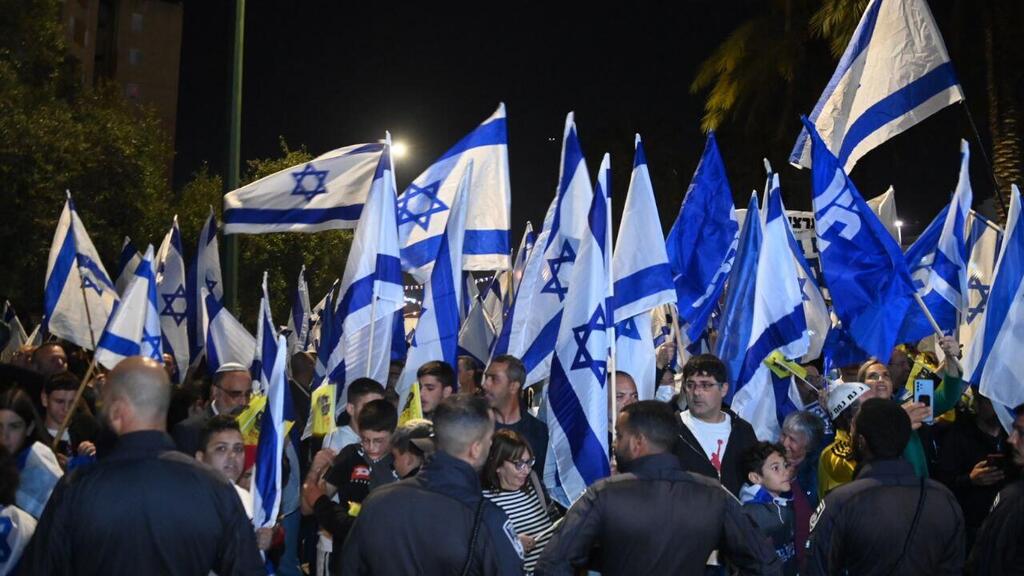 And here lies the big mistake and missed opportunity of the current political process. For too many years, the pain of many has not received its rightful place in Israel's public discourse. People who suffered in transit camps, were abandoned in development towns, or were denied employment because they were not part of the ruling party did not have the opportunity to tell their stories or feel that they had a legitimate role in the project called Israel.
Israel is not the only country where some of its citizens have been systematically marginalized and excluded, and we must learn how other countries deal with their past and present. One example is the Truth and Reconciliation Commission established by Nelson Mandela after the end of apartheid in South Africa. Its goal was, among other things, to achieve forgiveness and reconciliation and to bridge the divide between black and white communities. Another example is the louder voices in the United States calling for reparations for the descendants of slaves - even if extreme, it shows how American society is trying to give a voice to those who were silenced in the past. The time has come for similar efforts in Israel as well.

However, in Israel, the important and heartbreaking stories of many individuals have become a tool for manipulation by those seeking to dismantle and undermine the legal system in Israel. When Minister Dudi Amsalem mocks a protester who has been deeply affected by the reform, he is not trying to tell the Mizrahi story or correct the distortion. He is trying to use that story for narrow political purposes and, in doing so, attacks the institutions of the state while shattering the delicate fabric of remaining coexistence.
The discrimination against Jews who come from Arab and Islamic countries is not a myth or mere story, but a painful and bleeding truth. However, this wound has become a central tool in the reform of the judicial system. In other words, regardless of whether the changes within it are necessary or not, it is important to ask which narrative is being mobilized for the conflict and how it is being reinforced and amplified. And as I have witnessed, there is a clear expression of this in reality: When people share their painful experiences from decades ago and see it as a good reason for reform in the judicial system, it is evident that we need new myths.
Dr. Gilad Sharvit is a faculty member in the Department of Philosophy and Religious Studies at Towson University, Maryland