Officials in the office of Prime Minister Benjamin Netanyahu said on Monday, that Netanyahu decided to halt legislation to overhaul the judicial system.
Leaders of the parties in the coalition were summoned to the prime minister for a meeting.
Earlier, President Issac Herzog appealed on Monday to the government of Benjamin Netanyahu saying that the eyes of the country and the world are looking to them to end the crisis brought on by the Judicial overhaul.
"I appeal to the Prime Minister, members of the Government, and members of the Coalition: there are harsh and painful feelings. The entire nation is rapt with deep worry. Our security, economy, society — all are under threat. The whole people of Israel are looking at you. The whole Jewish People are looking at you. The whole world is looking at you," Herzog said.
"For the sake of the unity of the People of Israel, for the sake of the necessary responsibility, I call on you to halt the legislative process immediately," Herzog said.
I appeal to the leaders of all Knesset factions, Coalition and Opposition alike, to place this country's citizens above all else and to act with courage and responsibility without further delay. Wake up now! This is not a political moment; this is a moment for leadership and responsibility," the president said.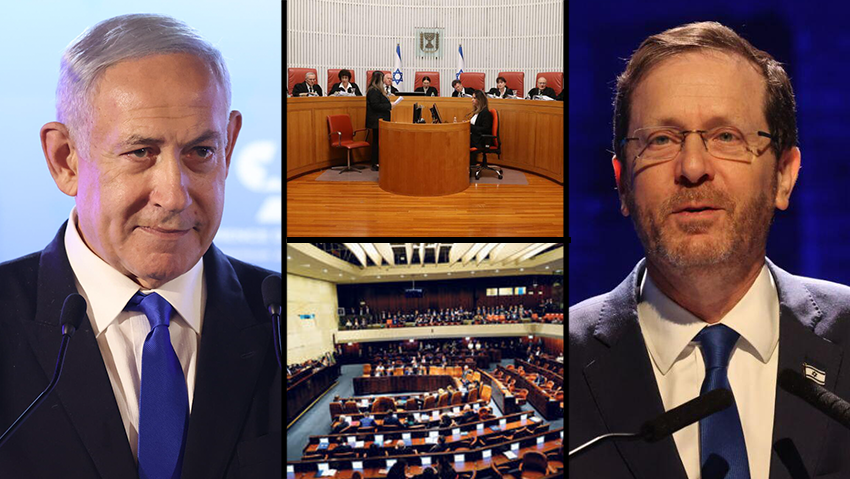 Prime Minister Benjamin Netanyahu is expected to address the nation on Monday, on the decision to fire his defense minister, the PMO said. No time was given for the speech. Coalition leaders were invited by the prime minister in the morning hours to discuss the crisis.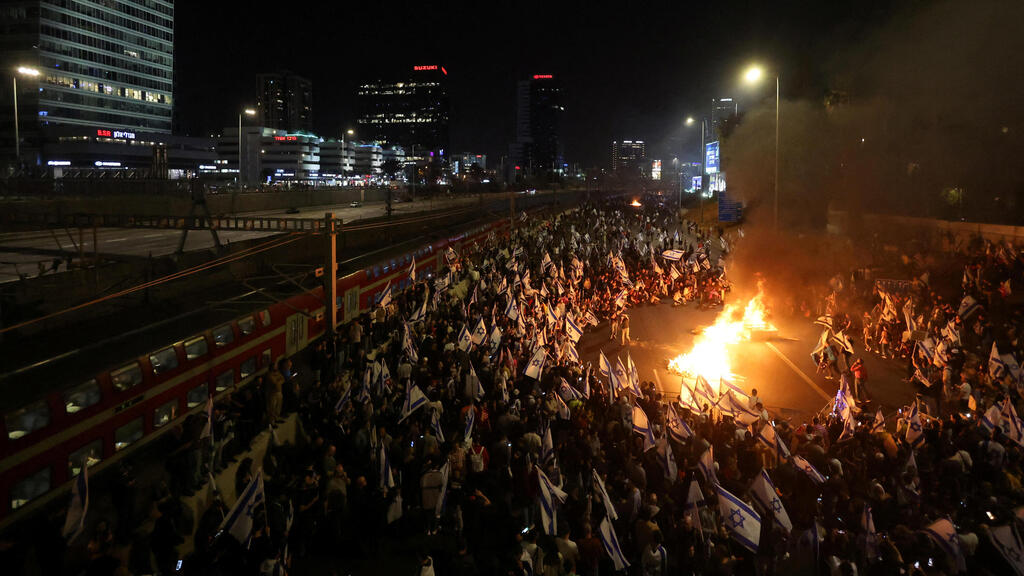 Meanwhile, some members of his ruling Likud party have called for a halt to the judicial overhaul legislation amid protests and strikes expected throughout the day.
Universities announced they would be on strike in protest as the national student council said they too would strike although the Education Ministry announced schools would remain open.
"We are not leaving our children alone," the ministry said.
"We continue to strongly urge Israeli leaders to find a compromise as soon as possible. We believe that is the best path forward for Israel and all of its citizens," White House National Security Council spokeswoman Adrienne Watson said in a statement.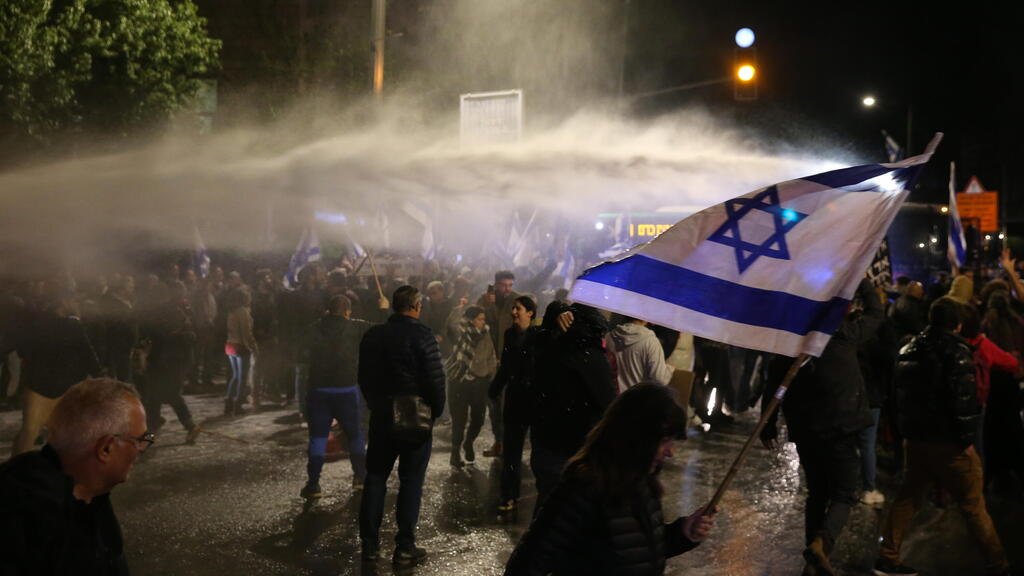 The head of Israel's largest labor Union, Arnon Bar-David is expected to announce a general strike in a press conference later in the morning. This would be the first time the Histadrut would join the protest against the government's legislative push despite the repercussions already being felt in the business and economic sectors.