Kenya's President William Ruto arrived Tuesday for his first state visit to Israel, and was received in a ceremony held at the residence of President Isaac Herzog in Jerusalem.
Accompanied by Israel's Ambassador to
Kenya
, Michael Lotem, Ruto visited Yad Vashem – The World Holocaust Remembrance Center and the Western Wall. Afterward, he met with Prime Minister Benjamin Netanyahu, Foreign Minister Eli Cohen, Tourism Minister Haim Katz and Environmental Protection Minister Idit Silman.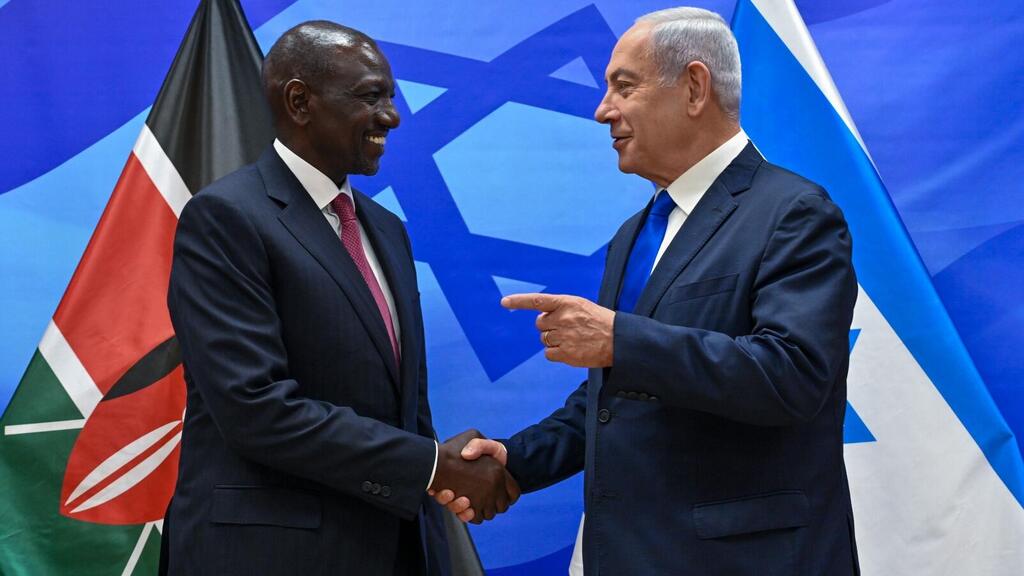 At the President's residence in Jerusalem, Ruto and Herzog discussed the bilateral relations between the countries and their cooperation in fields including agriculture, trade, education and security.
Herzog welcomed Ruto and his delegation to Israel and said that "I see this meeting as an important turning point in bolstering the relationship between the countries. I appreciate your friendship in international forums and wish you a pleasant visit to Israel."
Ruto, who changed Kenya's voting policy in the United Nations and instructed its diplomats to vote in support of Israel, said "the relationship between Kenya and Israel is strong, mutual and fruitful, and shares a longstanding joint history. I look forward to strengthening the relationship between our two countries and continuing to deepen our ties."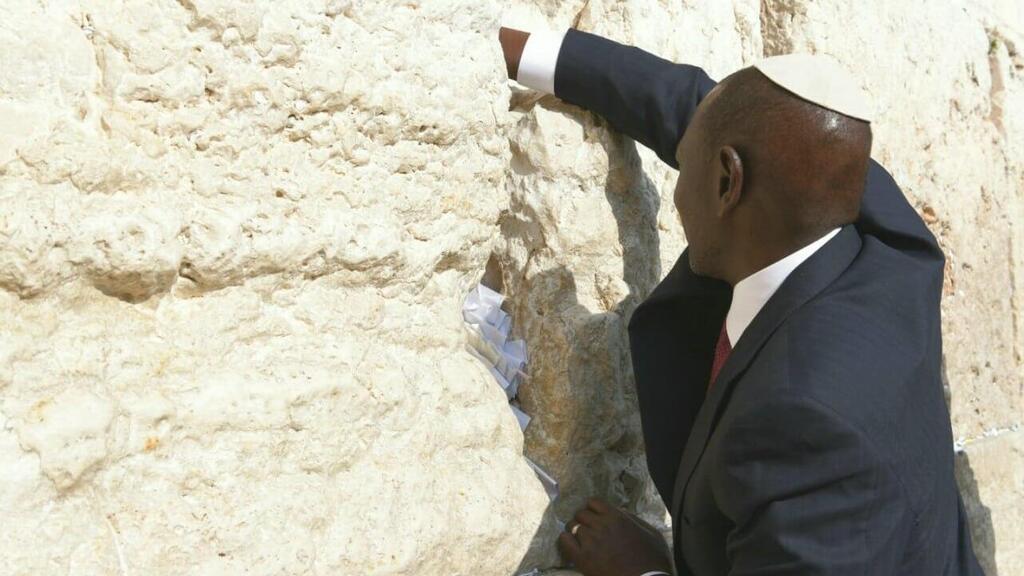 During their meeting, Netanyahu praised Ruto's commitment to promoting a strong relationship with Israel, and efforts to maintain regional stability.
At the start of the meeting, which also was attended by the foreign and agriculture ministers of Kenya, the two leaders signed a joint agreement under which the two countries will work for cooperation in the fields of tourism and environmental protection. After the meeting, Ruto invited Netanyahu to visit Kenya.
Katz, who pledged to cooperate with Kenya in the World Tourism Organization, praised the signing of the agreement and said: "Talks of direct flights are taking place, and we'll work together to advance tourism in the countries."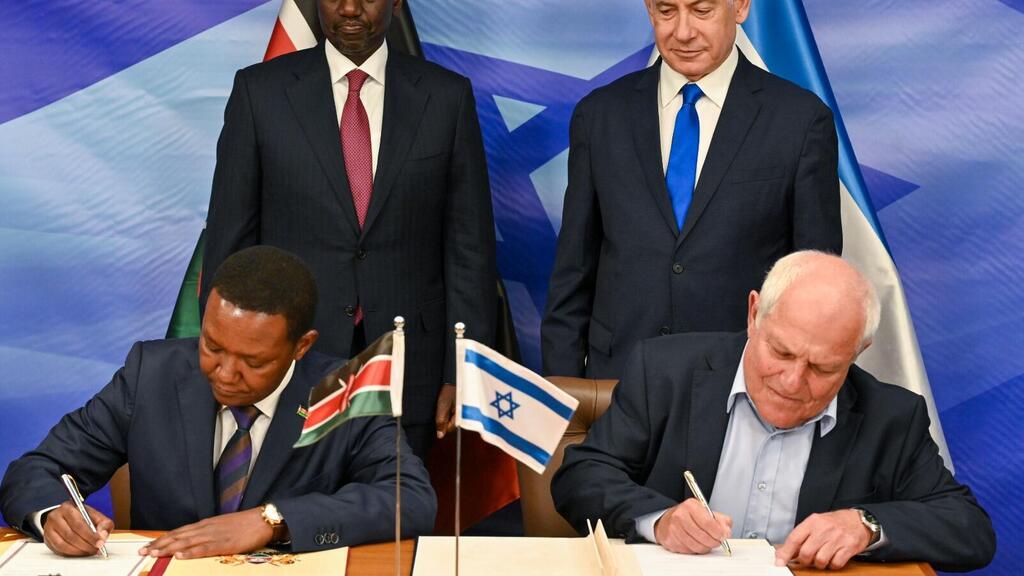 The two countries also agreed to promote joint projects between their environmental protection ministries, share knowledge and prepare for climate change while working to prevent air and water pollution.
Cohen, Israel's foreign minister said that he emphasized to his Kenyan counterpart "the ways in which we can deepen the relationship between the countries in the fields of security, trade and economy."
"Kenya has significant potential to assist in the expansion of the Abraham Accords to more partners in Africa for the benefit and stability of the region," Cohen also said.