A scheduled United Airlines flight to Tel Aviv's Ben Gurion Airport, which departed from Newark overnight between Saturday and Sunday was turned back three hours after takeoff, amid a fight between an Israeli passenger and the cabin crew onboard.
When the plane landed back at Newark International Airport outside New York, the passenger was arrested for misbehaving and speaking rudely to the flight crew.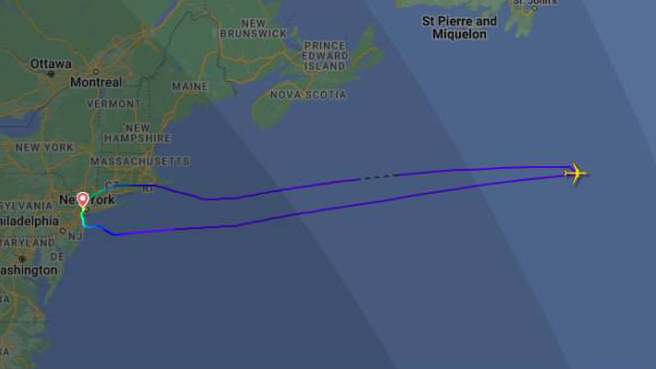 An eyewitness, Sholomit, another Israeli on the flight said the passenger wanted to use the bathroom and since none was available he sat down in a seat assigned to crew members only. A flight attendant raised his voice at him and the passenger responded in kind.
"Crew members told him that if he did not return to his seat, the plane would be turned back to New York," the eyewitness said adding that his response was ridicule and that he did not believe their threats. She said the rest of the passengers were surprised to see that the plane had changed course and was returning to the U.S. "No one bothered to inform us," she said. "We just noticed it on the map showing our flight path and when we landed, we saw the police waiting for the plane."
Because at the time, there was no space available for the plane to take off once again for its planned destination, the remaining passengers had to disembark and their trip was postponed. The flight is now set to depart on Sunday night.
Unfortunately, this was not the first time Israeli passengers disrupt flights operated by foreign airlines.
Last year, an Israeli couple on another United Airlines flight from Newark sat themselves in business class, without paying an additional fee and without the crew's consent. After less than an hour into the flight, the pilot decided to turn back and call the police to arrest the couple upon landing. They were taken in for questioning, and the flight was canceled because the crew had exceeded the maximum in-flight work hours per shift.