A scientist working on the production of precision missiles was killed late on Sunday, in a strike attributed to Israel, in the Syrian capital Damascus, security officials believe. They also said that, although his demise would not cause a major change to weapons production, it would have a real chilling effect and could act as a deterrence.
The officials' claim aligns with the position expressed by Western intelligence organizations that believe that Iran and Hezbollah were producing such weapons at the Syrian Scientific Studies and Research Center (CERS), which was struck in the attack.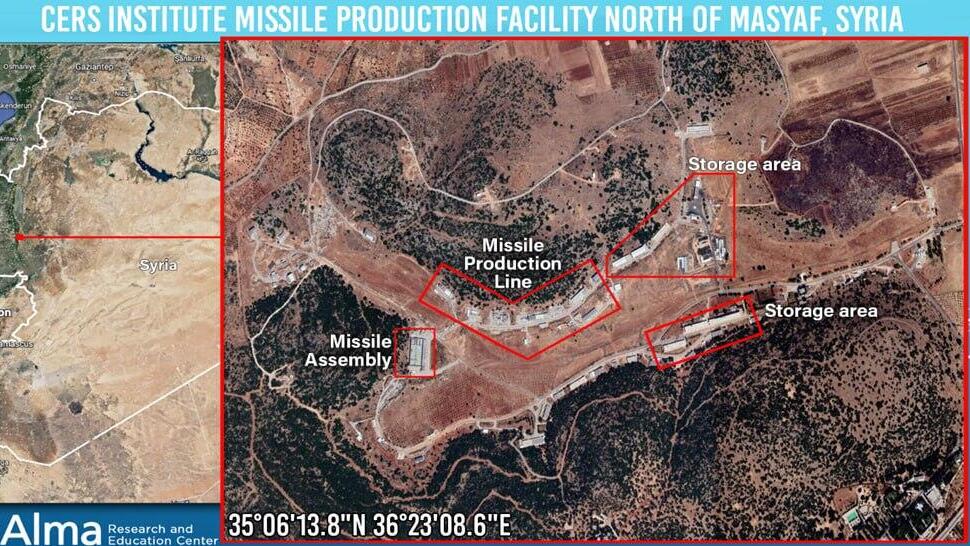 A
study published last week by the Alma
Research and Education Center, which specializes in Israel's northern frontier, provided a look into the real purpose of CERS, which is where Syria developed chemical weapons in the 1980s. According to reports, the facility had come under numerous Israeli attacks in the past year as well as in the more distant past.
The complex, which operates under the guise of a civilian institute for scientific research, houses classified military facilities that serve the Syrian army, the Iranian regime, and Hezbollah, and is used for the production of precision missiles as well as others, which pose considerable danger to Israel.
Those weapons include the ground-to-ground M600 missiles, produced in cooperation with Iran, which also manufactures the matching Fateh-110 missile, as well as Scud 275 missiles, Shihab 1, Shihab 2, ODAB, Zelzal, and Fajr missiles.
The Alma Institute report claims CERS' Institute 4000 may be working on the Iranian 'Labaik' project, which aims to modernize outdated Iranian rockets by adding sensors and remote guidance systems, enabling full rocket control after launch. According to the latest report, the weapons are produced for use by Hezbollah, under the supervision of Iranian experts.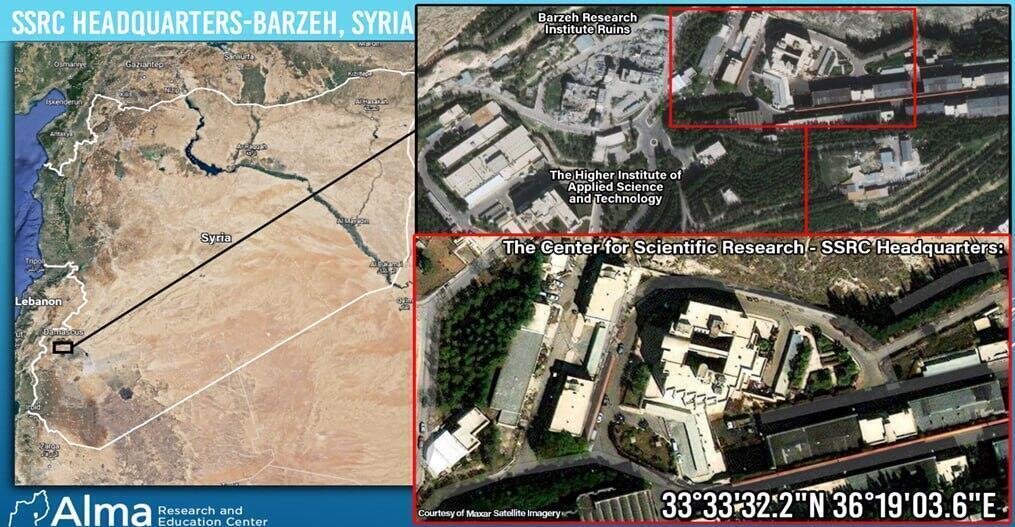 Some 20,000 people work at CERS, mostly Syrian researchers, engineers and members of the Syrian military. The industrial complex - which has facilities spread around Syria - includes research institutes, factories, production and storage sites. The CERS Center serves as Syria's military industry.
After the airstrike on the Damascus Airport and nearby Al-Kiswah, which was reported earlier this week, the UK-based Syrian Observatory for Human Rights, a group that is affiliated with the opposition to the Damascus regime, said that the attack targeted military sites and storage facilities containing weaponry belonging to local Iranian militias.
The rights group claimed six people, among them four Syrian soldiers and two others who were not identified, were killed and seven others wounded.