Former US President Donald Trump in a social media post on Sunday night wished a "Happy New Year" to the Jews of the United States, while sharing a post about the steps he took as president for Israel and hurling harsh accusations at the Jews who voted for Joe Biden in the 2020 elections.
"Just a quick reminder for liberal Jews who voted to destroy America & Israel because you believed in false narratives," Trump wrote on his Truth Social network. The post he shared read "Wake up Sheep - What Nazi/Antisemite ever did this for the Jewish people or Israel," pushing back against claims that he is antisemitic. "Let's hope you learned from your mistake & make better choices moving forward," the former president also wrote, adding: "Happy New Year."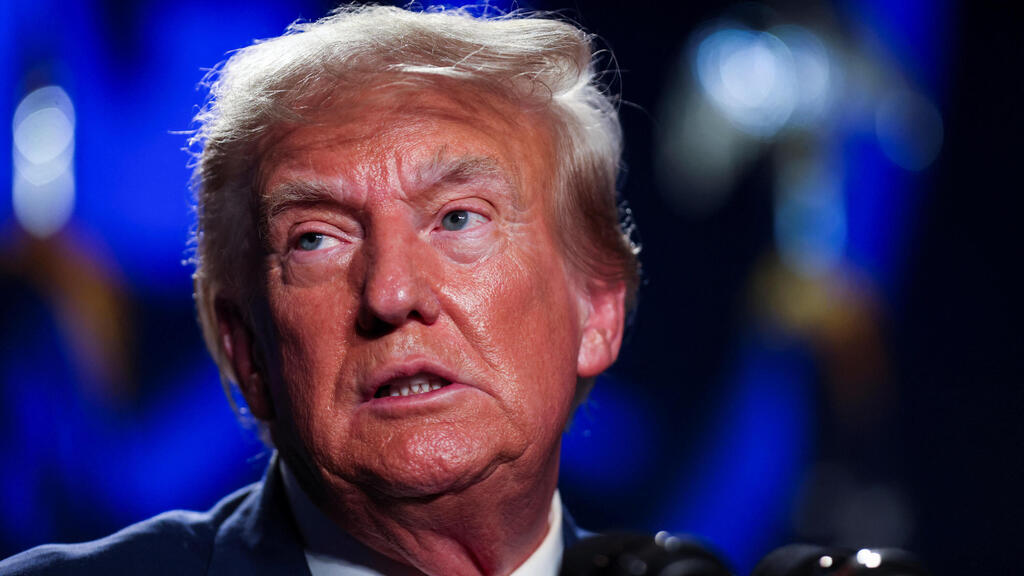 The post highlighted, among other things, the transfer of the American embassy to Jerusalem, along with recognition of Israel's sovereignty in the Golan Heights. The post notes that that during the Trump era, the US recognized Israel's sovereignty over West Bank settlements – when in fact the Trump administration only recognized that they "are not contrary to international law," in a statement that caused ripples at the time.
This is not the first time that the former president, who is running for the Republican nomination for 2024, has attacked American Jews, with statements that are often interpreted as antisemitic. According to Trump, they do not appreciate him as much as they do in Israel and they should "reset themselves" and appreciate what they have in Israel "before it is too late."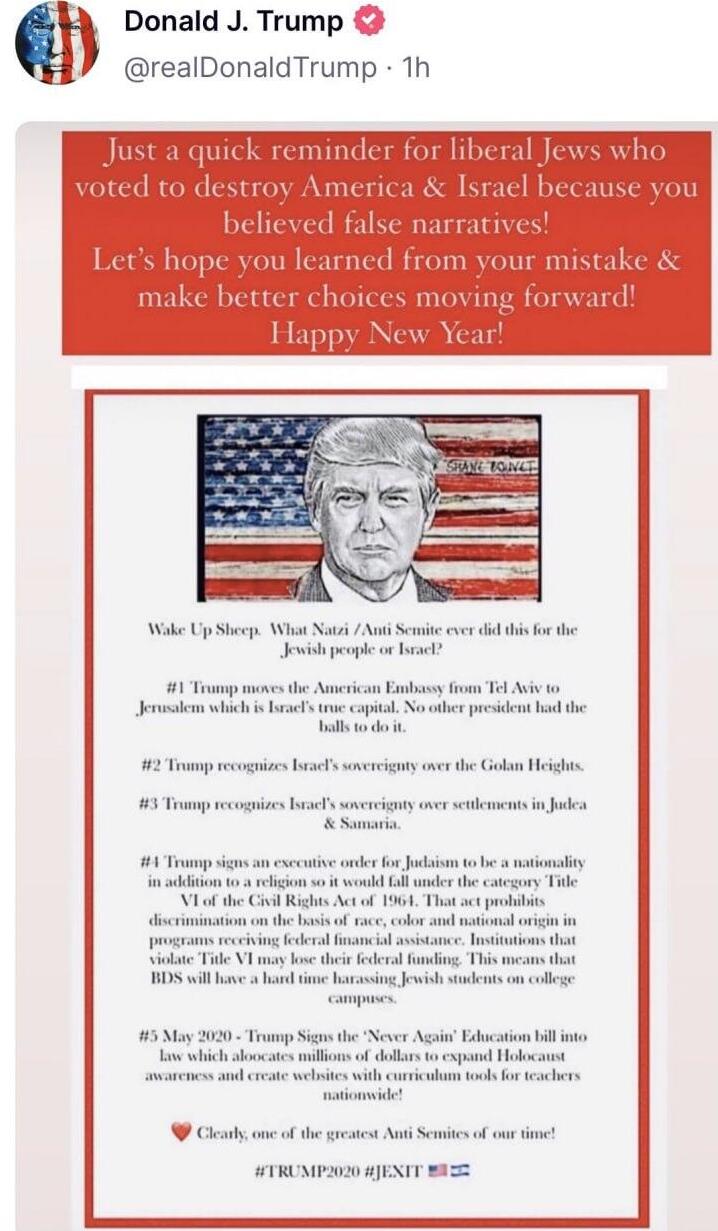 During his time as president, Trump supported many extremist groups, including neo-Nazis, in various contexts. His former advisor Michael Flynn recently blamed the Jews for their own deaths during the Holocaust .