Ukraine President Volodymyr Zelensky on Thursday said he told Prime Minister Benjamin Netanyahu that had he supplied Ukraine with the Iron Dome missile defense system, Jewish pilgrims in Ukraine would have been safe. Zelensky spoke at a meeting with representatives of the Hasidic Chabad movement working in Ukraine at an event marking the Jewish New Year.
"Netanyahu called me and asked for my help to reach Uman," Zelensky said. "he told me there were bomb shelters for only 11,000 people and 30,000 pilgrims were expected to arrive. I told him that if Israel would send us the missile defense system, it would help protect his citizens," he said adding that he promised the prime minister that he would go to Uman with him if he came for a visit.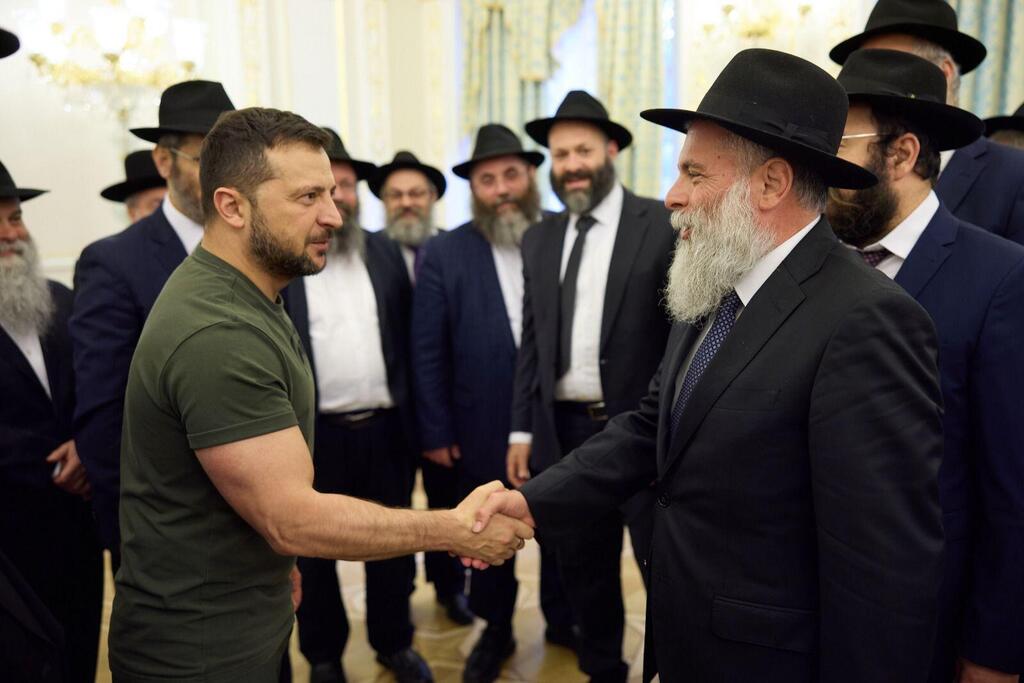 "The responsibility for the safety of tens of thousand of Jews who come to pray at Uman during the Jewish year, is on the Israeli government that does not do enough," Zelensky said in his strong criticism of Netanyahu who he is expected to meet in New York next week, in what will be the first meeting between the two leaders, since the Russian invasion.
Zelensky presented 15 Jewish Ukrainian soldiers, citations of honor for their valor in the battle fired, during his meeting with the Chabad delegation. He praised the religious group for remaining in Ukraine during the war, although they could have left. "Thanks to you, a great Jewish community can thrive here," he said.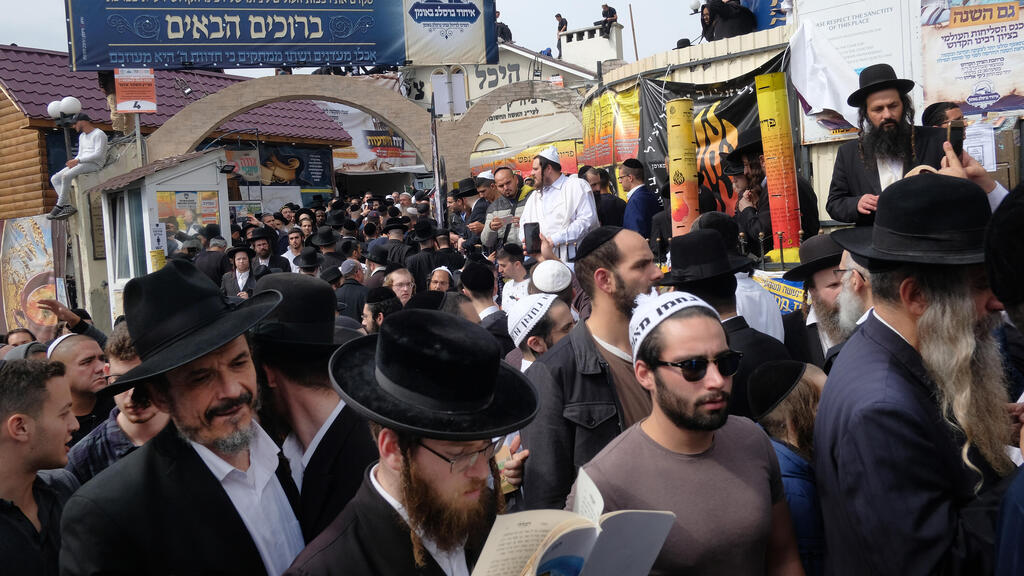 After the meeting the president's office released a statement thanking his guests for their support of Ukraine. "On the eve of the Jewish New Year I met representatives of the community in Ukraine, rabbis and warriors," the statement read. "I thank you for your support of Ukraine and for our aspiration for peace. Peace can be achieved only through Ukraine's victory. We believe we will succeed in return a just peace to Ukraine as soon as possible."
A day later, Ukrainian Prime Minister Denis Shmyhal sent a Rosh Hashanah greeting letter to the Jewish community of the country. The letter was addressed to the Chief Rabbi of Kyiv, Chabad emissary Rabbi Yonatan Markovitch.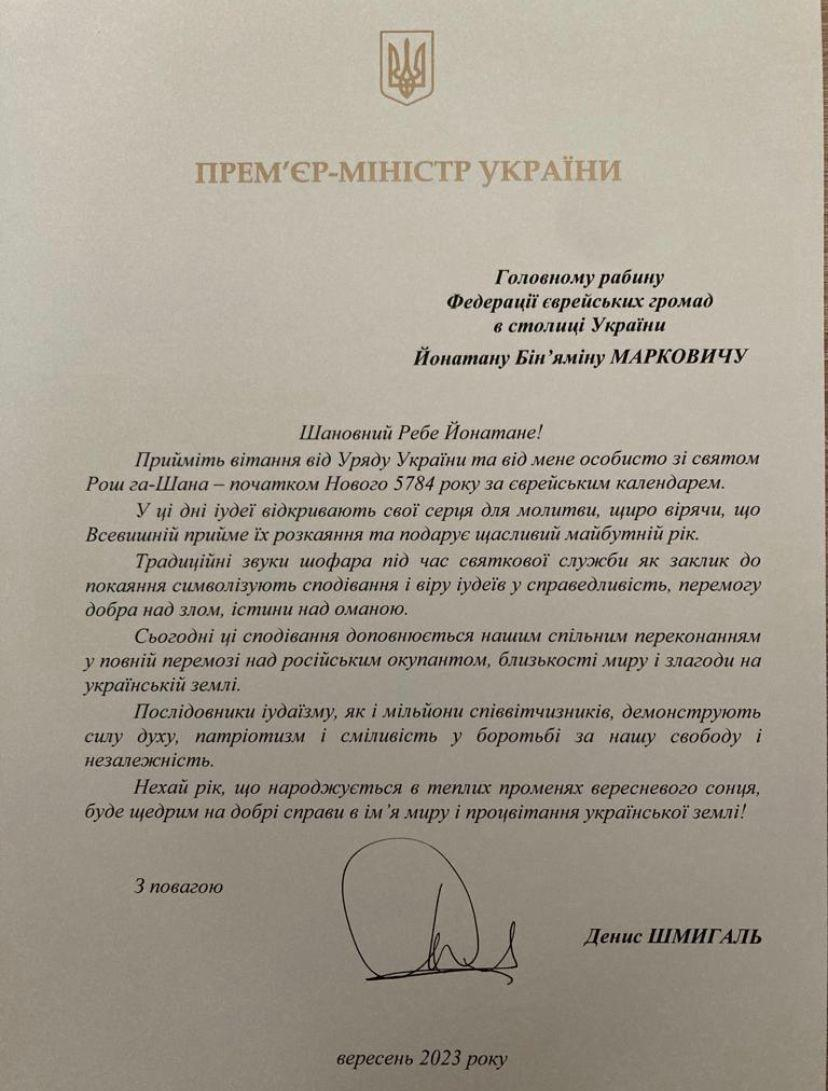 In the letter, which was issued in the name of the Ukrainian government, the prime minister highlighted Jewish prayers and the blowing of the shofar, which symbolize Jewish hope and faith in justice, according to his words.
"Today, these hopes are complemented by our shared belief in the complete victory over the Russian occupier," wrote the Prime Minister, concluding with a wish for a good year "filled with good deeds in the name of peace and prosperity for Ukraine."
First published: 23:26, 09.14.23