Israelis descended on the Ukrainian city of Uman over Rosh Hashanah weekend, with more than 45,000 Jews fulfilling a pilgrimage to the grave of Rabbi Nachman of Breslov.
Despite the festivities, a tragedy occurred on Sunday as a 55-year-old Israeli collapsed in front of the rabbi's tomb. Efforts to revive him by emergency medical teams were unsuccessful, and his death was declared shortly after.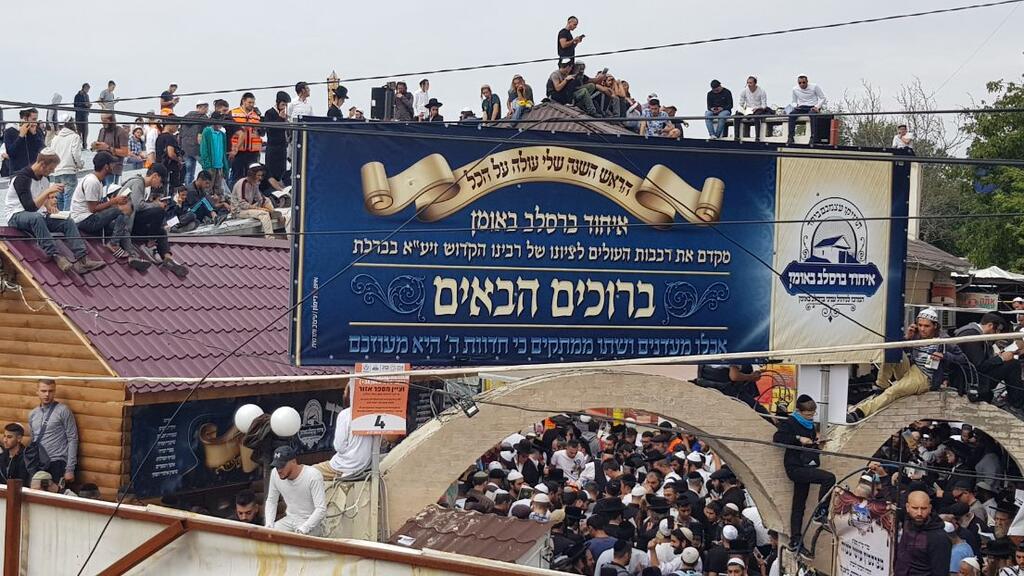 Israel's Foreign Ministry is working to return the body of the worshiper, who was identified as David Mirashvili of Netanya by Israeli media.
In addition, four Israelis were arrested by Ukrainian authorities on Thursday for drug possession as they crossed from Moldova into the city of Vinnytsia. The Israeli consulate in Uman and the Foreign Ministry are working on the case, according to reports.
Meanwhile, three more Israelis were arrested near Vinnytsia for their involvement in a fatal car crash that killed an Israeli woman.
Ukraine beefed up security to deal with the influx of pilgrims, deploying more than 1,000 police officers.
The mass celebrations come despite Ukraine's Ambassador to Israel Yevgen Korniychuk saying that his country was considering blocking visitors over Jerusalem's immigration policy for Ukrainians to Israel. The pilgrims were also unfazed by the Russian invasion of Ukraine and subsequent warnings against visiting the war-torn country, as Uman has also seen some fighting despite not being on the front.