The Israel Police intensified their efforts ahead of the LGBTQ Pride Parade in Jerusalem Thursday afternoon, and announced changes in traffic arrangements in the city for the arriving crowds.
Meanwhile, attorney and Deputy Mayor Yossi Havilio arrived at City Hall and attended a wedding ceremony in his office for six same-sex couples who signed a letter in which they express hope that more people will be able to hold similar ceremonies and feel comfortable.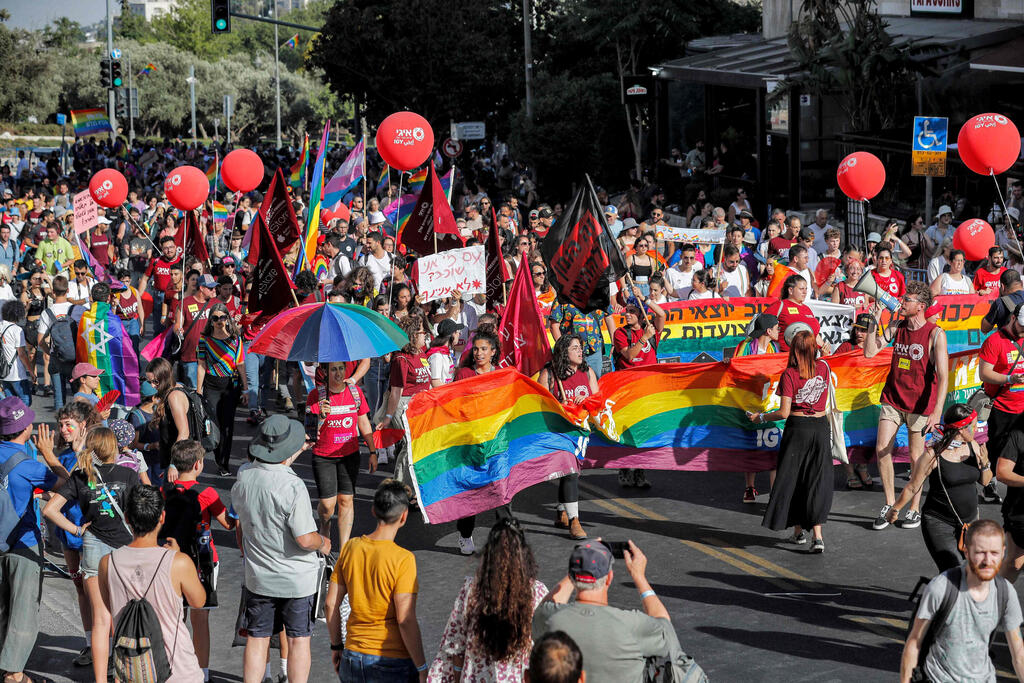 "We hope this will encourage other LGBT couples to boldly stand here and do what we do," the newly wed couples said.
During a recent session of the Jerusalem City Council, a set of measures aimed at enhancing the status of the LGBTQ+ community in the city was put forward. The discussion surrounding this topic stirred up controversy.
Yoni Yosef, a council member representing the United Jerusalem list, said at the meeting: "This is a subject that doesn't interest the majority of city residents. We have psychologists, we have psychiatrists. Why does everyone require special treatment? Is it acceptable to perform surgeries and gender changes on a 9-year-old girl?"
Aryeh King, a council member and Deputy Mayor of Jerusalem, echoed this viewpoint, questioning the need for separate budgets for LGBTQ+ individuals, saying, "If they are normal, why do they need separate budgets?"
In response to this incident, i Havilio announced that his office would be open for LGBTQ+ couples seeking to marry. He expressed his long-standing support for the LGBTQ+ community.
"Throughout my career, I have advocated for the LGBTQ+ community as part of promoting tolerance and acceptance of others. I fought for the Pride Parade to be held in the city, and I have personally borne the consequences."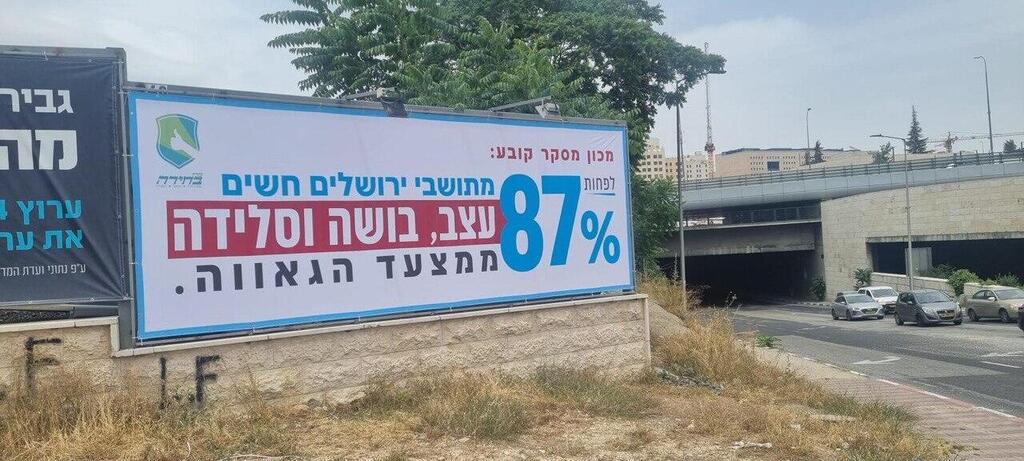 The first couple to get married in the office were Gil Yehoshua Dreyfus and Niv Abudaram. Both stood in the Deputy Mayor's office in Jerusalem, exchanged a few words, and signed a public form.
"This is a very significant milestone to do it here in Jerusalem," said Dreyfus.
"It's enjoyable to do it at home. We have children, but there are others who are struggling on their journey. We are fortunate. We hope that more people will be able to stand here and do what we are doing and feel comfortable," Abudaram added.
U.S. ambassador to Israel, Tom Nides, is set to take part in the parade as a gesture of good faith to the LGBTQ+ community both in Jerusalem and Israel at large.
Meanwhile, in the past 24 hours, police have apprehended three suspects who expressed threatening behavior toward the upcoming Pride Parade in Jerusalem. Two of the suspects were expelled from the city.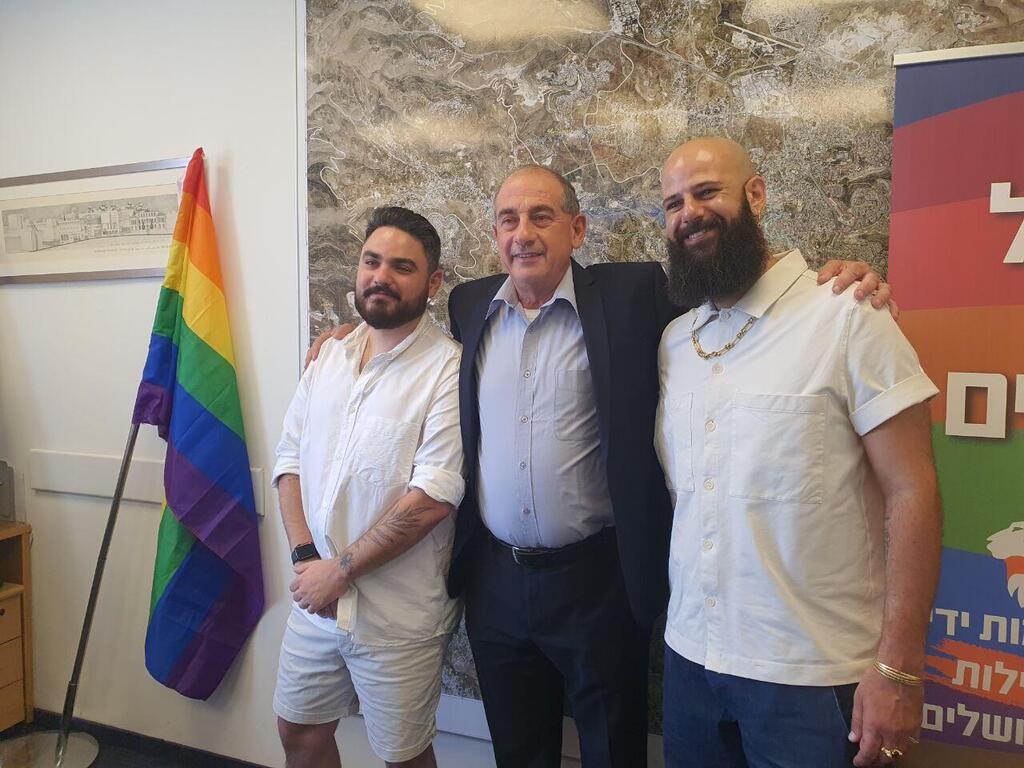 A regional council resident from Mateh Yehuda, a man in his 60s, was arrested yesterday after commenting on a post with the words "Let's go, another Banki," cynically referencing slain 15-year-old girl Shira Banki, who was fatally stabbed at the 2015 edition of the parade.
During the investigation, the suspect denied attempting to threaten or incite harm and claimed that it was not his intention. At the conclusion of the investigation, the suspect was sent to house arrest and banned from Jerusalem for five days.