The Shin Bet said on Wednesday that it had brought an indictment against a 20-year-old Israeli from the Arab city of Umm al Fahm for serious security offenses.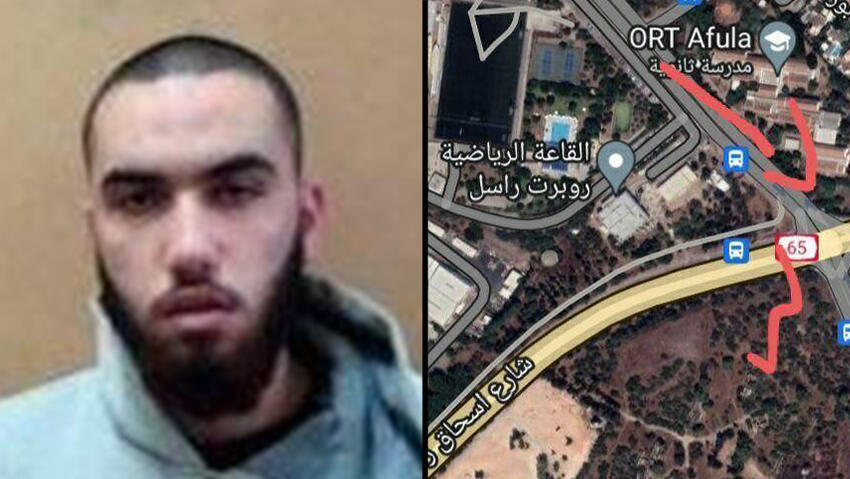 The suspect, Mohammed Nadir Mahajne was arrested and charged a fortnight ago on suspicion that he was planning to launch a terror strike using an explosive device.
The charges claimed he was tapped by the Hamas terror group in Gaza to carry out a bombing attack after he became close to the extreme Islamic ideologies and said he was willing to commit Jihad, in the wake of financial and emotional problems.
Mahajne's investigation revealed that he was first contacted on Facebook by a person who claimed to need his help. They moved their conversation on to a secure Telegram chat where the Hamas recruiter identified himself and asked Mahajne to join the organization.
The suspect then spoke with two other members of the terror organization who introduced themselves as experts in technology and Concealment and transferred instruction on how to conduct himself as he was preparing to carry out his attack.
He was told to turn off his Bluetooth and GPS to interfere with any surveillance efforts and speak only with via Wi-Fi with his handler. He was also told to have a spare set of clothing when he carried out his terror attack so as to avoid being recognized in surveillance footage.
Mahajne collected intelligence on possible locations for terror strikes inside Israel, with an emphasis on security sites and locations where crowds gather and sent it to the Hamas in Gaza.
Screenshots of his phone identified the potential sites where an explosive device could be placed, including garbage containers near Afula's soccer stadium.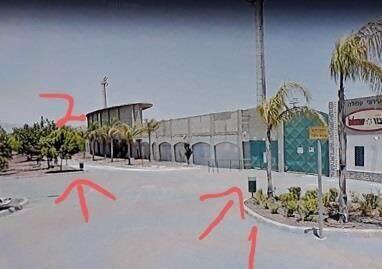 He also scouted locations around the military headquarters and Defense Ministry in Tel Aviv and relayed those photos to Gaza as well.
His handlers then asked if he would place an explosive device among the crowds in the weekly mass demonstrations held in opposition of the government's judicial overhaul, but he refused.
Hamas ultimately instructed him to carry out an attack on a public bus traveling from Hadera to Petach Tikva and arranged to have an explosive device delivered to him in a white Subaru, along with NIS 2,000 at the West Bank checkpoint near Jenin.
Mahajne arrived at the pick-up location and planned then to board the bus but when he approached the vehicle he found it locked. After failing to contact his handler, he left.
His plan was to leave the bomb on the bus and detonate it after disembarking and thereby killing many of the passengers, according to the charges. "He also planned to place a bag with an extra set of clothes that would cover the bomb should the bag be noticed as he was leaving the bus."
Shin Bet said that last January, two other Israeli citizens from the village of Mu'awiya in northern Israel were arrested after they too were conscripted by Hamas to carry out attacks. "Their interrogation revealed they were tapped by the same Hamas infrastructure," the Shin Bet said.
"The investigation shows once more, the efforts of the Hamas to carry out attacks inside Israel while distancing the terror group from direct involvement," Shin Bet said. "This while making cynical use of Israeli civilians tapped for terror attacks," the security agency said.
"The full responsibility for such action is that of the Hamas group in Gaza and its leader Yahya Sinwar. The Shin Bet and Israel Police will continue to foil attempts to carry out terror attacks and will use all means available to protect the security of Israel and its citizens and bring those involved to justice," the Shin Bet said.