The annual Celebrate Israel parade in New York set out on Sunday, with 40,000 people expected to march down 5th Avenue. Some 250 groups are said to take part in a festive day celebrating Israel with musical performances and some 30 floats in the biggest expression of support for Israel that has been taking place since 1964. Watch live.
New York City Mayor Eric Adams said support for Israel must be not only substantive but also symbolic, when asked why the parade was important. "We are focused on ending antisemitism," he said. New York's Democratic governor Kathy Hochul attended the first minutes of the parade before leaving.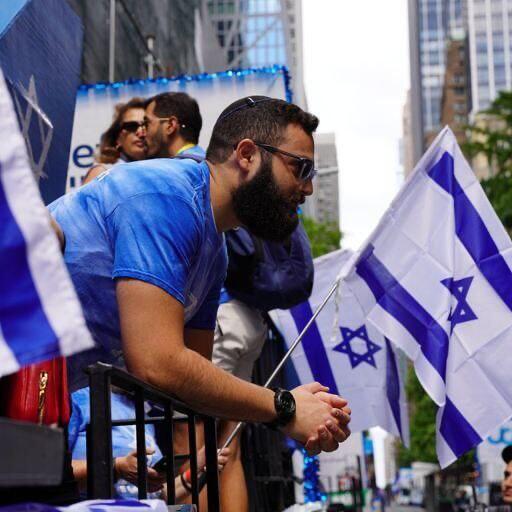 Among those marching, was Noa Tishbi, who had been outspoken on social media in her support for the country and her rejection of antisemitic messaging, often posted by Hollywood stars and influencersץ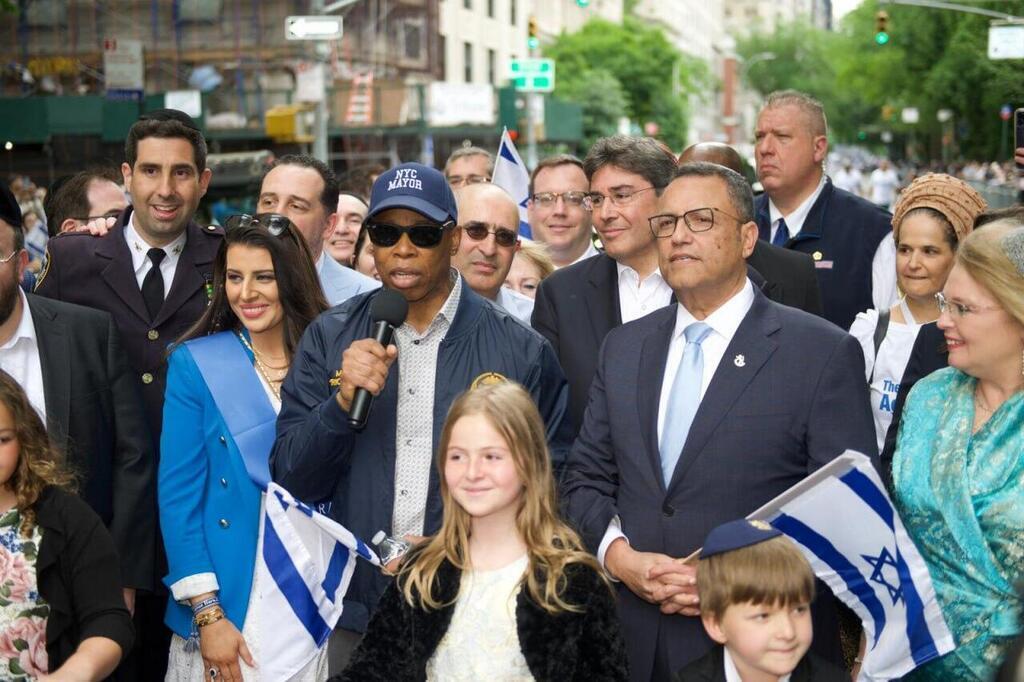 Tishbi who was asked to take on a formal role by then prime minister Netanyahu in his previous term was terminated after she criticized Netanyahu's judicial overhaul. But that did not stop her from marching.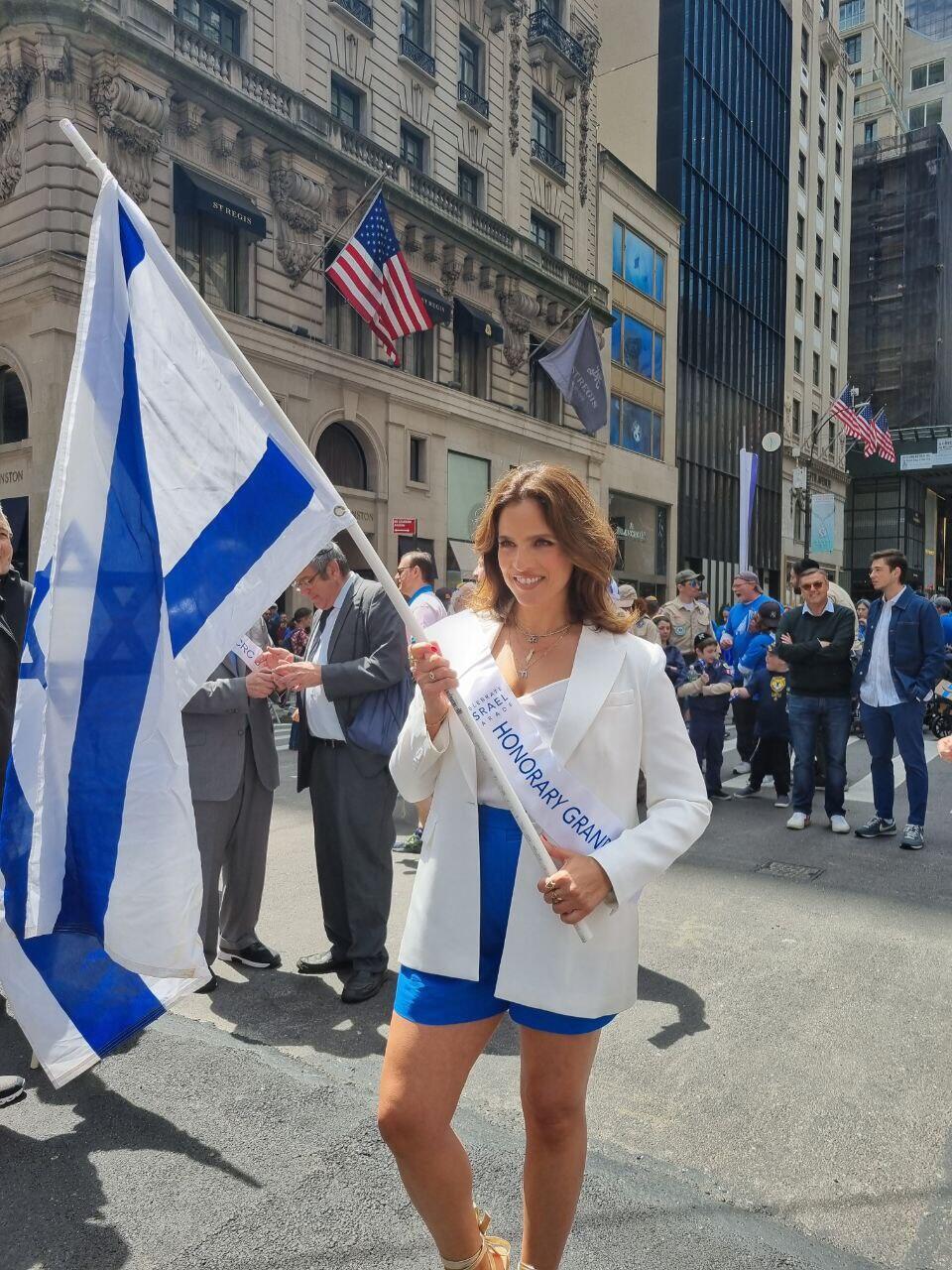 "This is an important event on Israel's 75th, Tishbi said. "Although I was fired it does not change my support for Israel and the Jewish People. 40,000 people are showing their support for our country and that is our power," she said. As she passed the group of protesters, Tishbi saluted them.
Israel's UN envoy Gilad Erdan heads a group of senior diplomats from the UN. Among them are members of the U.S. delegation, representatives of the Georgian Republic, Guatemala, Hungary, Lithuania, Ukraine, South Sudan, the Czech Republic, Moldova, Morocco, Australia, Romania, Eritrea, Bulgaria and more.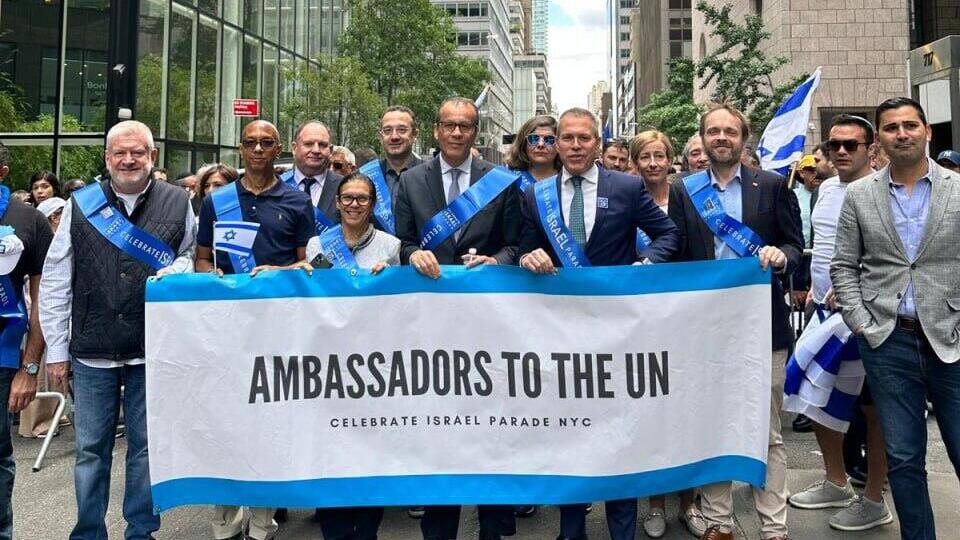 Beloved Ruth Westheimer, a former Israel and famous sex therapist celebrated her 95th birthday sitting in a convertible in the parade, waving to the crowd. She has been an advocate of Israel and likes to tell the story of her first sexual experience on a Kibbutz in the early days of the state. "I will be here next year too," Westheimer said.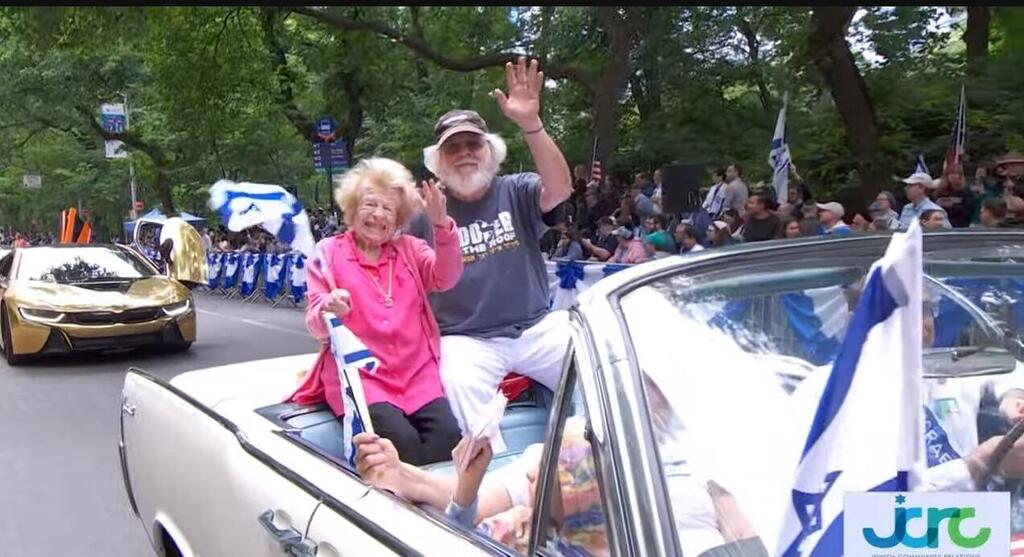 Alongside the participation of dignitaries from New York and Jewish leaders, this year the event was marred by the political turmoil in Israel prompted by the government's proposed judicial overhaul that has been bringing hundreds of thousands of Israelis to the streets for the past 22 weeks since it was announced by Justice Minister Yariv Levin last January.
After at least nine ministers from Prime Minister Benjamin Netanyahu's party traveled to the U.S. to attend and a similar number of lawmakers from the coalition also made the journey, Netanyahu said on Sunday, that one or two ministers would be enough and asked many of them not to attend the parade.
Science Minister Ofir Akunis and Economy Minister Nir Barkat were among those who complied with the request but Diaspora Minister Amichai Chikli, Information Minister Galit Distel-Atbaryan, Immigration Minister Ofir Sofer and Heritage Minister Amichai Eliyahu still decided to march as did the architect of the judicial overhaul Chairman of the Knesset Constitution Law Justice Committee Simcha Rothman.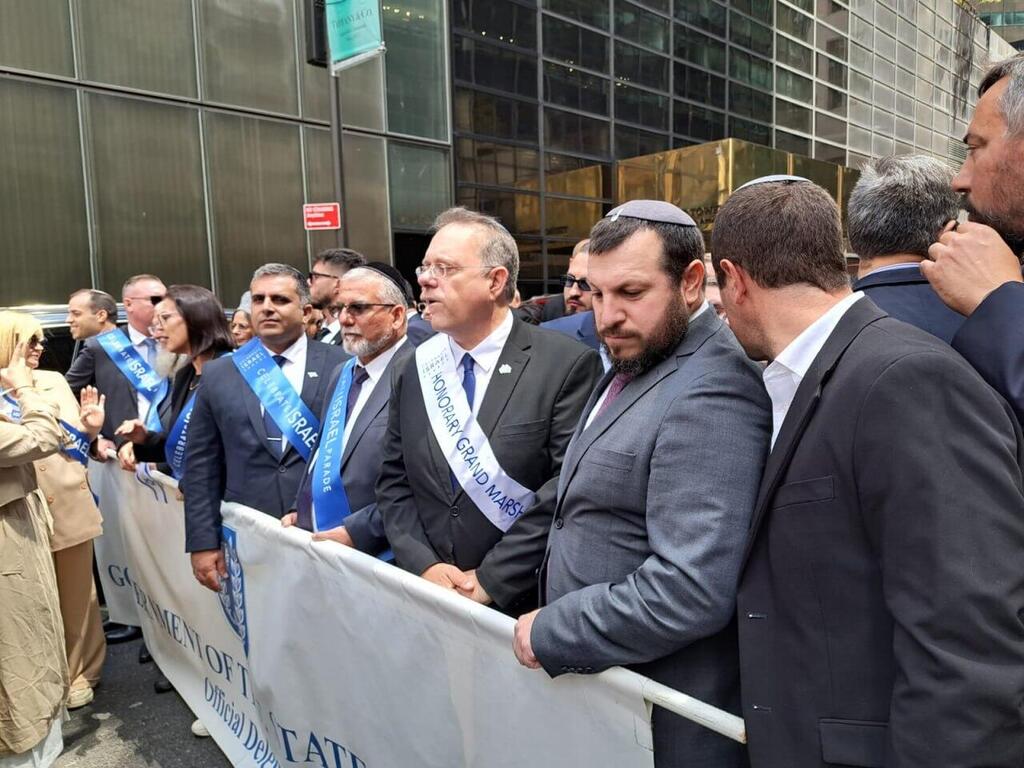 Rothman had an altercation with demonstrators over the weekend when he grabbed a megaphone from a woman who was walking behind him and his three bodyguards calling him out for his legislative push. The woman filed a complaint with the NY police while Rothman claimed he had been attacked by her.
Meanwhile, dozens of protesters were also poised to make their voices heard in New York demonstrating against the ministers on the march and wherever they can be found, although their schedules were not made public.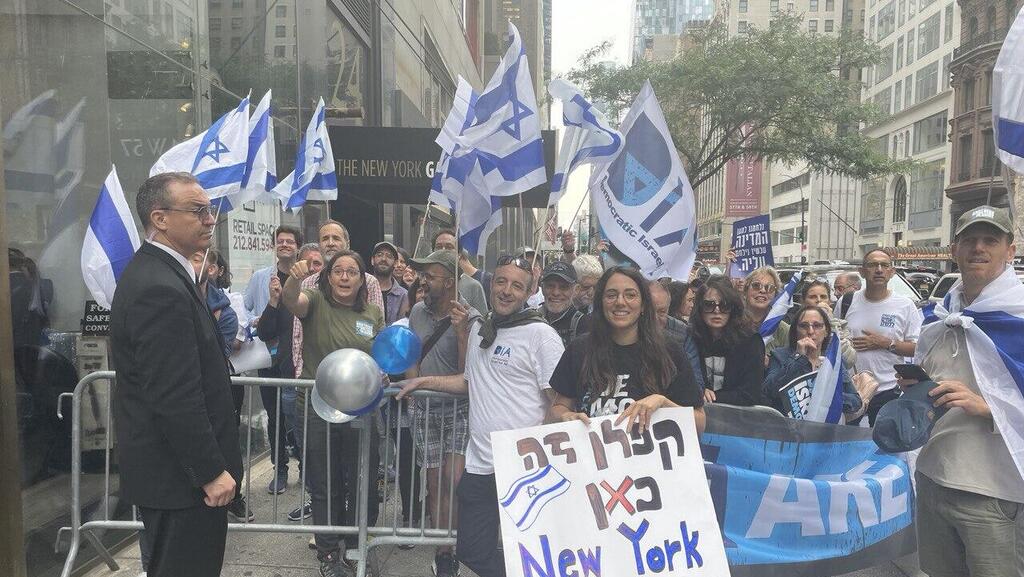 Despite the seemingly cooler relations between Israel and the United States amid the judicial overhaul organizers of the parade said participants from all political stripes will come together during the event.