During this period in Israel, one of the most vulnerable groups was the population of Holocaust survivors. The terrors of the ongoing war, especially the shocking massacres in the Gaza Strip, have transported many of them back in time, resurfacing old traumas they endured when they were young and defenseless.
Gad Partok, a 92-year-old Holocaust survivor from Ashkelon, was born in Tunisia and arrived in Israel in 1947 when he was just 16 years old. He reflects, "I've witnessed many wars, participated in numerous battles. Each war is distinct from the previous one. This one is among the most justified", he asserts. Addressing the appalling cruelty exhibited by the Hamas terrorists towards Israeli citizens, he emphasizes, "This cruelty is no less horrifying than that of the Nazis. Kidnapping babies, boys, and girls, elderly men and women, the sick and vulnerable... it's truly unimaginable".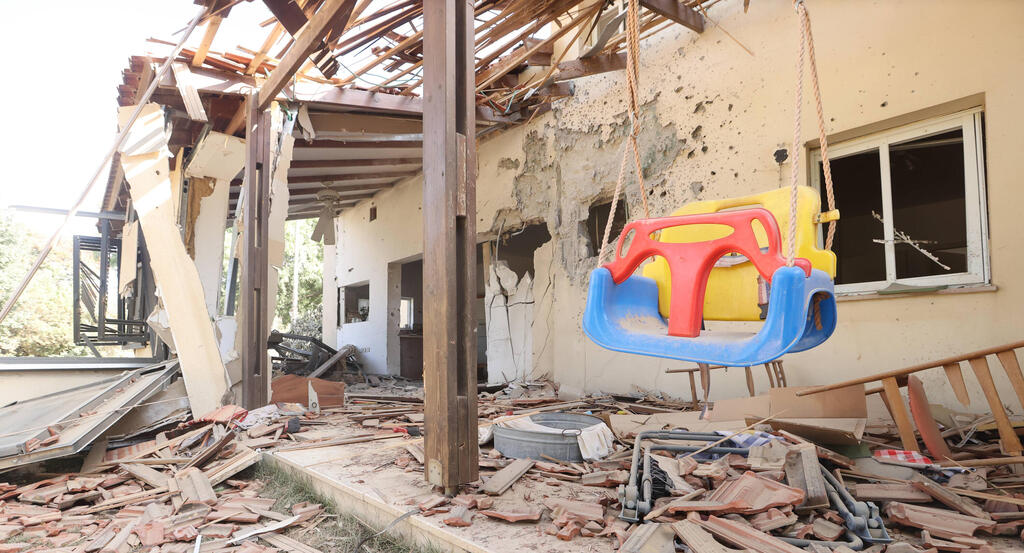 Partok levels substantial criticisms against the Governing parties, particularly, Netanyahu. "The prime minister is the primary culprit in this situation", he asserts. "All of his speeches revolve around 'me and me'. Why hasn't he admitted, 'I was wrong, we were wrong, and we will rectify it?' This man must shoulder the responsibility and step aside. This government showed apathy toward the horrors in Gaza; they had weeks and months of preparation. Haven't we learned from the Yom Kippur War? Where was the government?"
"The events of Saturday, October 7, haven't fully registered yet with me," he concedes. "Initially, I viewed it as another round of fighting. The existence of our country and this border is thanks to the people of the kibbutzim. It's dreadful to witness how they were burned, slaughtered, and abducted".
Do you believe Israel will win this war?
"With unwavering confidence. Unfortunately, it will come at a great cost, and we'll endure substantial sacrifices. However, all my children and grandchildren served in the army. I have a grandson who is still serving; it's concerning, but I have faith in him. I believe we will prevail, and we will endure. To my fellow Holocaust survivors, I urge you to gather your strength. You all fought in Israel's wars. Remain as steadfast as you were. Your composure is our strength for the generations to come. I see a future generation filled with kind-hearted individuals, eager to volunteer and assist those in need. I take pride in my country's defense forces".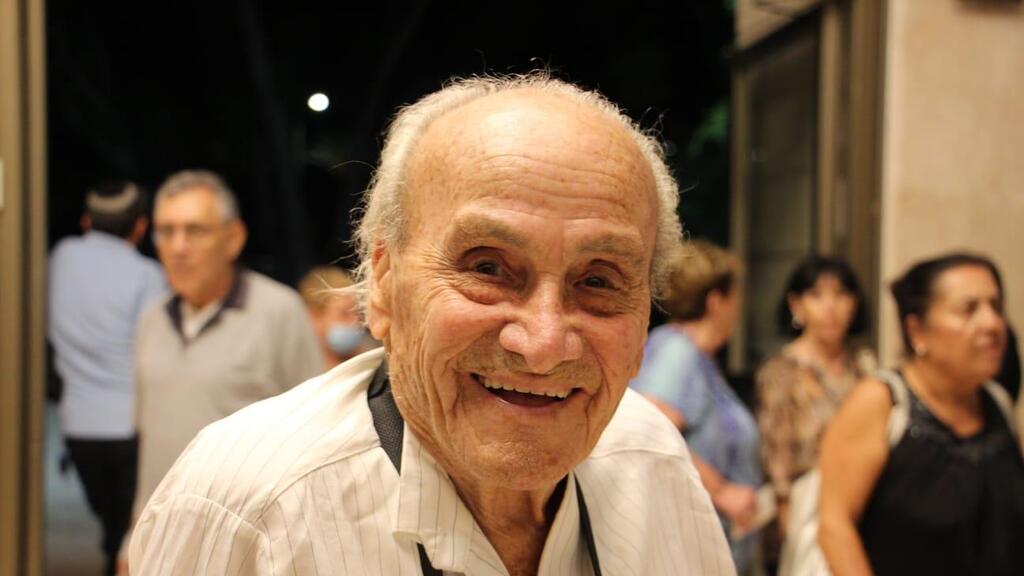 "We were bewildered, unsure of what to do"
Holocaust survivor Naftali Furst, aged 90 and originally from Slovakia, endured 3 years in various concentration camps from the age of 9 to 12, including Auschwitz and Buchenwald. His granddaughter, Mika Bibring, was rescued from Kfar Aza. "Mika and her husband Sefi Peleg reside in Kfar Aza. They have a two-and-a-half-year-old son named Neta. They lived in a vibrant community with a strong social life and had already begun building a house there," he explains.
On the morning of Simchat Torah, everything changed. "We were informed about incoming missiles, and suddenly, we heard gunshots echoing in the air. They sought refuge in a residential safe room. Sefi secured the door of the safe room with a telephone cord", the grandfather recounted. "They remained there for hours, cut off from electricity and without any food. They trembled, aware of the horrors unfolding around them, mentally preparing for the worst. Armed with knives, they locked themselves in the safe room, bracing for what might come".
"We were in sheer panic, uncertain of how to assist them during those harrowing moments," Furst recounts. "My daughter communicated with them, but their phone battery eventually died, severing their contact with us. Late at night, IDF soldiers arrived and rescued them from this terrifying nightmare. They escorted them on foot to a nearby gas station. When we received the news, relief washed over us knowing they were safe. Mika shared that their baby remained remarkably calm, and even the dog didn't make a sound. In stark contrast, Sefi's husband's parents, Tami and Eitan, tragically lost their lives in Kfar Aza.
Naftali Furst described his granddaughter and her family's ordeal: "They remained in the hospital for countless hours, gripped by fear. Aware that the neighbors' house was on fire, they braced themselves for the worst. Holding knives, they secured themselves inside the residential safe room, prepared for any threat".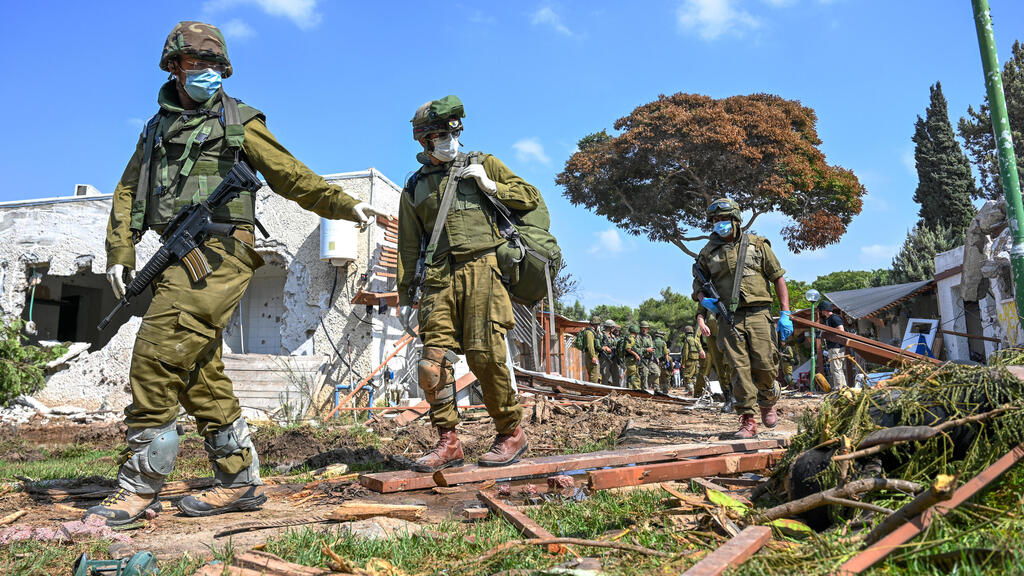 What do you think about the brutality of Hamas terrorists being compared to the brutality of the Nazis?
"The cruelty is unimaginable and limitless; words cannot fully convey the horror. However, it lasted a day - the Holocaust endured for a prolonged period. Unlike the Holocaust, there was no organized mass burning and killing of people. While the government's failures are glaring, I refrain from comparing this to the Holocaust. I survived three years in concentration camps and witnessed countless atrocities. One of the most heartbreaking aspects was children being forcibly separated from their parents, with the parents knowing that their children were headed for certain death".
Did you ever think something like this would happen in Israel?
"Absolutely not. I never anticipated or thought something like this could occur. Yet, over the past year, I sensed a decline in every conceivable way. We believed we were more intelligent, better educated, and technologically superior to them, but it seems that was not the case. They are not unintelligent, given their capabilities, military strength, and intelligence. They use slogans like 'We will win' and 'We will demolish'. Why brag? Confronting Hamas is clearly required. Personally, I believe that segregating Hamas from the average citizens living in Gaza would be advantageous. I am opposed to human misery. I believe in dealing with terrorists. Winning alone won't ensure our safety; unless we actively pursue dialogue and peace efforts, we'll still live under constant threat".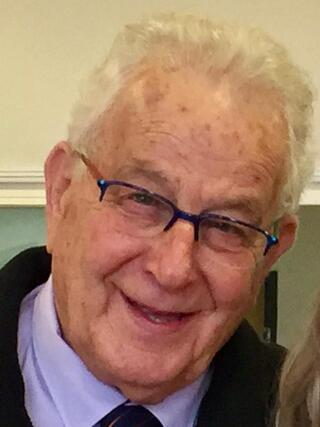 "I hope they return to the Gaza Strip"
Sarah Jackson, residing in Kibbutz Sa'ad, was forced to relocate to a safer location after the war began. "By noon Sunday, I had to make the difficult decision to leave. I didn't want to go, but there was no other option", she recounts. "My son, who is part of Tzachi —an emergency and community resilience team—resides in Sa'ad. His wife and children moved to Jerusalem. I spent a few days in Jerusalem with my daughter, and since Thursday, I've been staying at my sister's place in Alon Shvut."
Sara was born in Tomaszów-Lobleski, Poland. When World War II commenced, she was just four years old. "I may not recall where I placed my glasses now, but I vividly remember the bombings," she recalls. "My father, who owned a grocery store, befriended a soldier stationed in the city. The soldier warned my father, 'If you can escape, do it. The Germans who will come here won't be kind.' Despite my mother's objections, my father chose to heed this advice and leave."
Sarah Jackson from Kibbutz Sa'ad stated, "Some individuals escaped the party and sought refuge in Kibbutz Sa'ad. A group of young men spent the entire day at my house, gripped by intense fear. They locked the door, placed a heavy piece of furniture next to it, and sealed off the area tightly."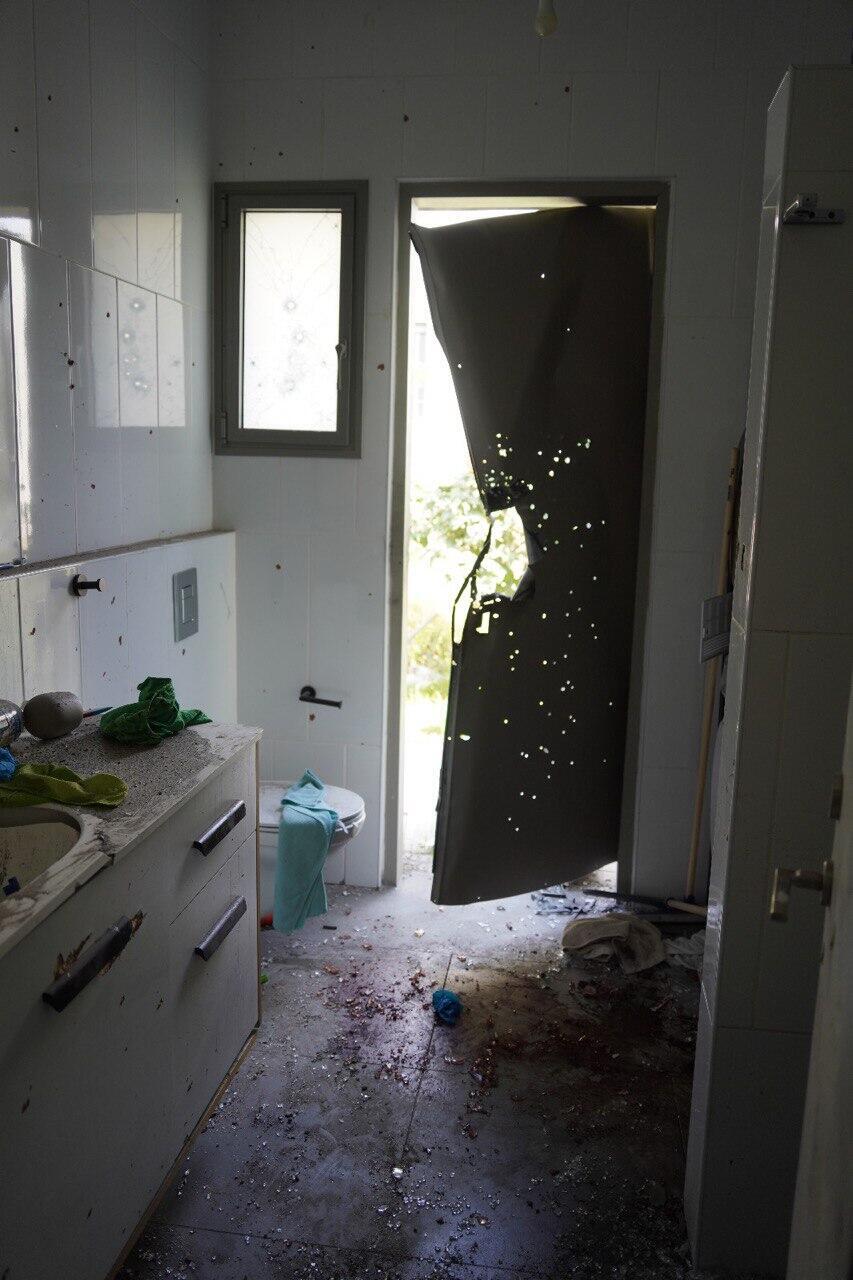 "We were loaded onto freight cars by the Russians and journeyed for five weeks until we reached Siberia," she reminisces. "Our parents had to labor cutting trees there, and as a young girl, I had very little to occupy myself. We experienced severe hunger; there was minimal bread distribution, but we managed to survive. When soldiers who came back reported that there were no more Jews left in Europe, their accounts were met with disbelief". After a lengthy period in a displaced persons camp in Salzburg, where the family relocated, she immigrated to Israel via Italy.
The incidents in the Gaza Strip left her utterly stunned. "I can't even fathom these events. It's horrifying. I never imagined such things could occur in our day and age," she says, her voice quavering. "Some individuals escaped the party and sought refuge in Kibbutz Sa'ad. A group of young men spent the entire day at my house, gripped by intense fear. They locked the door, placed a heavy piece of furniture next to it, and sealed off the residential area tightly."
"I long for my home", she confesses. "God willing, I will go back there. I truly hope they will return to live in the Gaza Strip. If we could emerge from the Holocaust and establish our nation, I believe this too shall pass. We arrived in Israel in 1949, alone and now we are a close-knit community. Every family built itself from scratch". She laments that "the impact of the protests was hurtful. My heart ached. I hold onto hope and prayers that we will find our way back to ourselves."
"I can't bear to continue living"
Colt Avital, the chairperson of the Israel Holocaust Survivor Organization Center, explains the challenges faced in reaching out to survivors and comprehending their situation: "We have information about 588 Holocaust survivors who resided in the Gaza Strip, based on the lists provided by the Authority for the Rights of Holocaust Survivors. Extensive efforts were undertaken to contact as many of these survivors as we could. However, reaching them has been proven difficult as most of the phones were inside their homes and inaccessible. We remain uncertain whether any Holocaust survivors are among the abductees; we have only heard rumors about it."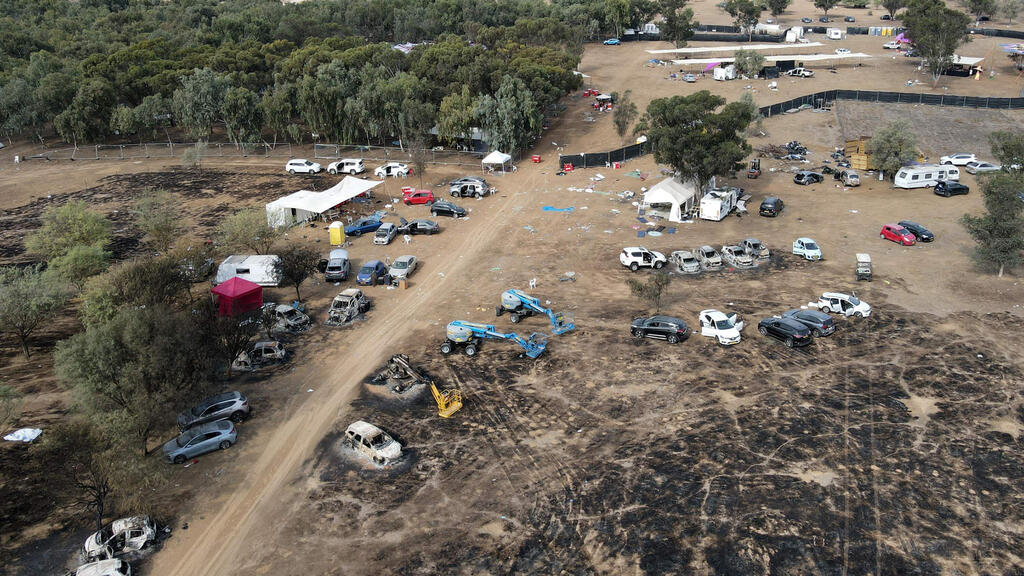 Colt Avital recounted, "A Holocaust survivor reached out to me, expressing, 'I can't bear to continue living, remembering what happened to me in Auschwitz'. This individual resides in Ramat Gan. It's unimaginable the kind of torment someone endures after witnessing such brutality."
She stated, "We can confirm that most people were relocated from the area, and for those who require assistance, there are organizations available to aid Holocaust survivors with hot meals, medical necessities, or mental support. The Claims Conference has allocated a specific budget to cater to the needs of the survivors, and there are civil society organizations like Latet, an Israeli humanitarian aid, that collaborate with us and offer help. Survivors just need to inform us of their requirements, and we will assist them."
Ultimately, these individuals experienced unimaginable horrors in their pasts and never expected to face such a brutal attack in Israel.
"My anguish about this situation runs incredibly deep. Reflecting on the unimaginable trauma these people endured, even before this recent tragedy, is heartbreaking. I received a call from a Holocaust survivor who said, 'I can't bear to live anymore, remembering what happened to me in Auschwitz.' This person resides in Ramat Gan. It's difficult to comprehend the nightmare someone endures after witnessing such brutality. None of us could have fathomed that upon returning to our homeland, in this supposed safe haven, such a horrific event could befall us."
One of the organizations actively assisting Holocaust survivors during these challenging times is the Living Room Memorial Association. This organization focuses on preserving the Holocaust memory and ensuring the well-being of survivors throughout the year. Their aid center, operational 24/7 in both Hebrew and Russian, extends support to over 4,000 Holocaust survivors in the southern region and other parts of the country. The committed team proactively reaches out to thousands of survivors daily, monitoring their welfare, addressing urgent requirements, and providing emotional support during this trying period.
The association's activists observed that numerous survivors are apprehensive about leaving their homes. To alleviate their concerns, they procure vital supplies like food, medicine, and household items. Moreover, they provide assistance by accompanying survivors to crucial medical appointments and ensuring their health requirements are fulfilled.
Phone numbers of aid centers for Holocaust survivors
Claims Conference: 03-5194400
The Authority for the Rights of Holocaust Survivors: 03-5683661
ERAN - Holocaust survivors' hotline: 1-800-24-2301
Amacha Organization: 02-6250745