Operation Shield and Arrow was a resounding success. The defense establishment and politicians got the credit they deserve, but we must keep things in proportion and remember that this was a confrontation against Palestinian Islamic Jihad, our most "convenient" enemy, without Hamas getting involved. The real concern is a war in Lebanon against Hezbollah.
Just to put things into perspective: Islamic Jihad began the operation with less than 6,000 rockets, most of them locally produced and short-range. They launched a total of 1,100 rockets in five days. About a quarter of them fell within the Gaza Strip, and only a few reached central Israel. The result was one Israeli casualty.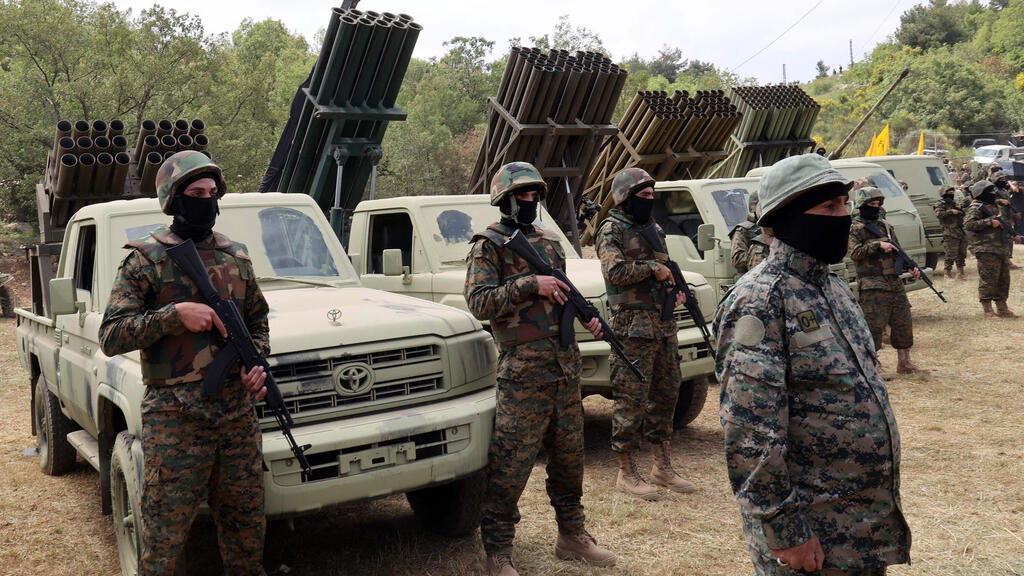 Hezbollah, on the other hand, can launch over 3,000 long-range, heavier, and much more accurate rockets in a single day. We need to be prepared for that. We must quickly stop letting ourselves be blinded by successful, yet minuscule, operations.
Just this Sunday, Hezbollah wrapped up a special military drill right on Israel's northern border, a demonstrative and
provocative display meant for the eyes of the IDF
. The drills simulated an attack against Israeli communities and the abduction of captives. In the documentation that circulated from the exercise, Hezbollah operatives are seen using drones, motorcycles, Israeli flags, and symbols of the star of David as shooting targets.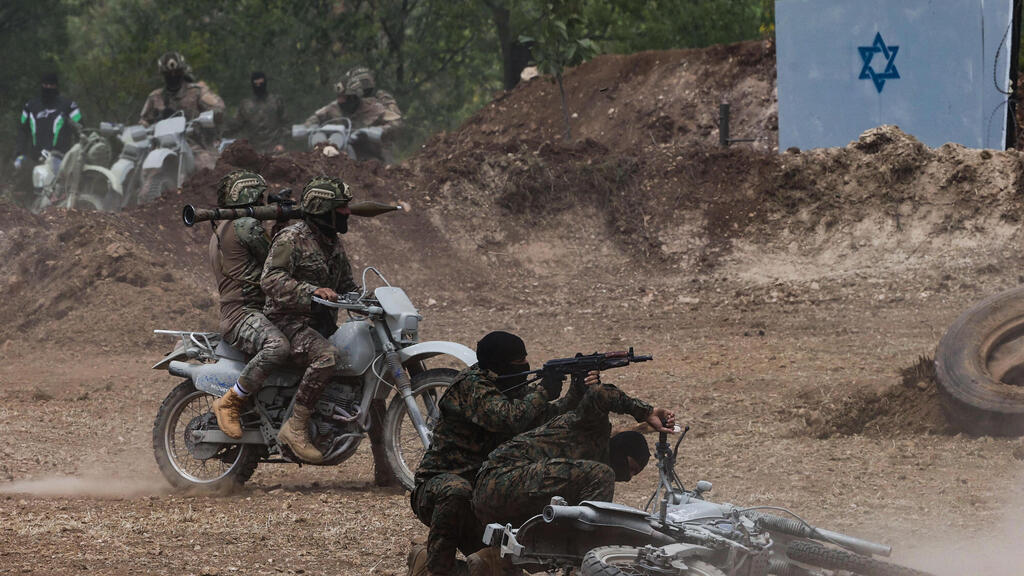 Some of the Israeli spectators ridiculed the absurdities seen in the videos, but we may want to think twice before belittling them. There has been a significant improvement in the capabilities of Hezbollah's ground units, especially the elite Radwan force, which now has operational experience in Syria.
Apparently, under Hezbollah Secretary-General Hassan Nasrallah's guidance, these forces have now been deployed to the border with Israel. This is a very conspicuous offensive move, signaling that they are merely waiting for the order to infiltrate. The training began in April 2022 and was completed within a year, with the intention of improving the level of readiness for war.
For over a decade, Nasrallah has been talking about the transition from "Lebanon's Shield" to "Galilee Conqueror." He is not referring to sending troops to Acre, but rather to special units infiltrating communities along the border. Unfortunately, it's not that hard a task given its forces are right on the fence.
In the past year, the Israeli public has been exposed to more and more videos of provocations and threats on the border. As mentioned, Hezbollah is adjusting its preparations on the front line and designing targeted instigation. They have bolstered the number of forces on the border, cut response time and upgraded their means of combat.
The organization no longer settles for isolated actions beyond the border. It demonstrates much more audacity and willingness to engage in conflict. For example, on one special operation, an infiltrator reached deep into Israeli territory. He
got all the way to Megiddo Junction
, some 70 kilometers (45 miles), from the border with a high-explosive device.
Had the plot been carried out successfully, it would have required a substantial Israeli retaliation, one that would have led to a level of escalation much greater than what we are familiar with from Gaza.
Major General Aharon Haliva, commander of the IDF's Military Intelligence Directorate, told a conference on Monday about the threats emanating from the northern frontier.
"The story of the terrorist at Megiddo Junction is not an isolated incident, unfortunately. Nasrallah is dangerously close to making a mistake that could plunge the region into a major war," he said. "Let there be no mistake about us. Deploying forces from Lebanon or Syria to Israel could lead to escalation and clashes on a large scale between Israel, Hezbollah, and Lebanon."
This statement should be taken seriously. It is reasonable to assume that if he delivered this remark publicly, he is basing his words on credible intelligence. Perhaps he is trying to deter future action against Israel by the very declaration.
The Military Intelligence Directorate received an alert prior to the incident in Megiddo regarding intentions to carry out attacks. The forces were prepared for it, and they were supposed to prevent the attack, but they missed the infiltrator. In light of all this, Israel must close gaps and better prepare for conflict.
The prevailing assessment in the IDF is that although Hezbollah is more audacious and willing to take risks, it does not plan to engage in a full-scale war. The expectation is of "days of battle," but it is difficult to predict exactly what they will entail.
The IDF Northern Command has already adjusted its readiness, strengthened its defenses with more lethal means, developed a response to potential activities by the Radwan force, deployed measures to neutralize an offensive plan with technological means, and even established a target pool. Whether it is a broad war against Hezbollah or a round of fighting, the opening strike will likely determine the extent of the conquest.