Lebanese media reported on Sunday that the leader of the Iran-backed Hezbollah group, Hassan Nasrallah met in Beirut with Hamas leader Ismail Haniyeh and his deputy Saleh al-Arouri, to discuss recent events in "occupied Palestine." Daniel Salami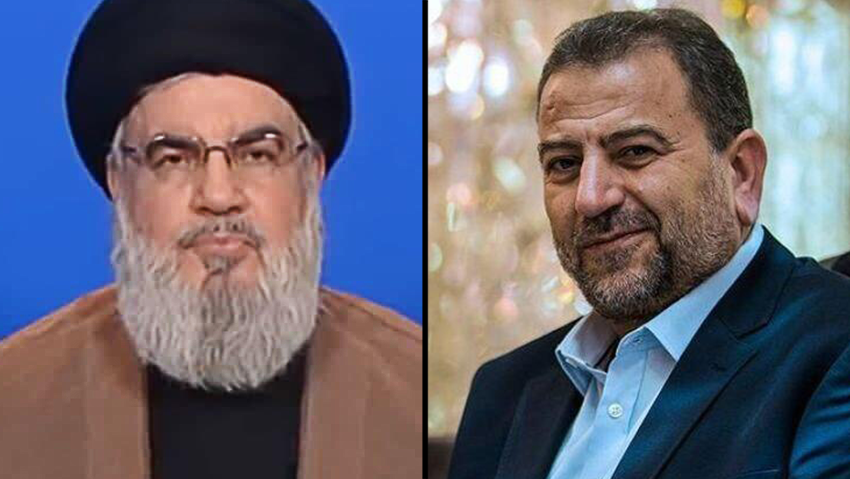 The meeting took place at the same time the visit of Iran's Revolutionary Guard Corps, Quds Force chief Esmail Qaani was on a visit to Damascus.
According to the reports, Nasrallah and the Hamas leaders also discussed regional developments and the violent clashes at the al Aqsa mosque during Ramadan prayers.
Head of Lebanon's caretaker government Najib Mikati in his first reaction to the launching of rockets from his territory and the Israeli attacks in response, said those who fired at Israel were not Lebanese. "The launches were in reaction to events at al Aqsa," he said. "We oppose any military escalation and any act that could further destabilize Lebanon," he said.
On Thursday, dozens of
rockets were fired at northern Israel
by Hamas operatives based in southern Lebanon prompting Israeli air raids on Palestinian targets around the southern city of Tyre.
Israeli military sources confirmed that Israel avoided targeting Hezbollah and Lebanese military bases and saw the Hamas terror group as responsible for the rocket fire. Hezbollah issued a statement at the time, distancing itself from the fire.
On Friday, the IDF took
down a drone
that had crossed the border from Lebanon, the second such aircraft in a week.