As thousands of Armenian refugees continue to flee Nagorno-Karabakh due to fears of ethnic cleansing by Azerbaijan and the recent blitz military operation by Azerbaijani forces, which has taken control of the disputed enclave, Israel and Azerbaijan are further strengthening their relations. This bond is inspired by the longstanding and successful security partnership between the two nations.
Azerbaijani forces have used a vast arsenal that serves as a showcase for the Israeli arms industry. Over the past two decades, reports indicate that Israel has sold key weapons systems to the Azerbaijani military to the tune of billions of dollars. This includes unmanned aerial vehicles (UAVs) such as the Heron from Israel Aerospace Industries, the Orbiter from Aeronautics and the Hermes 900 from Elbit Systems; SPIKE anti-tank missiles from Rafael; LORA precision ground-to-ground missiles from Israel Military Industries (IMI).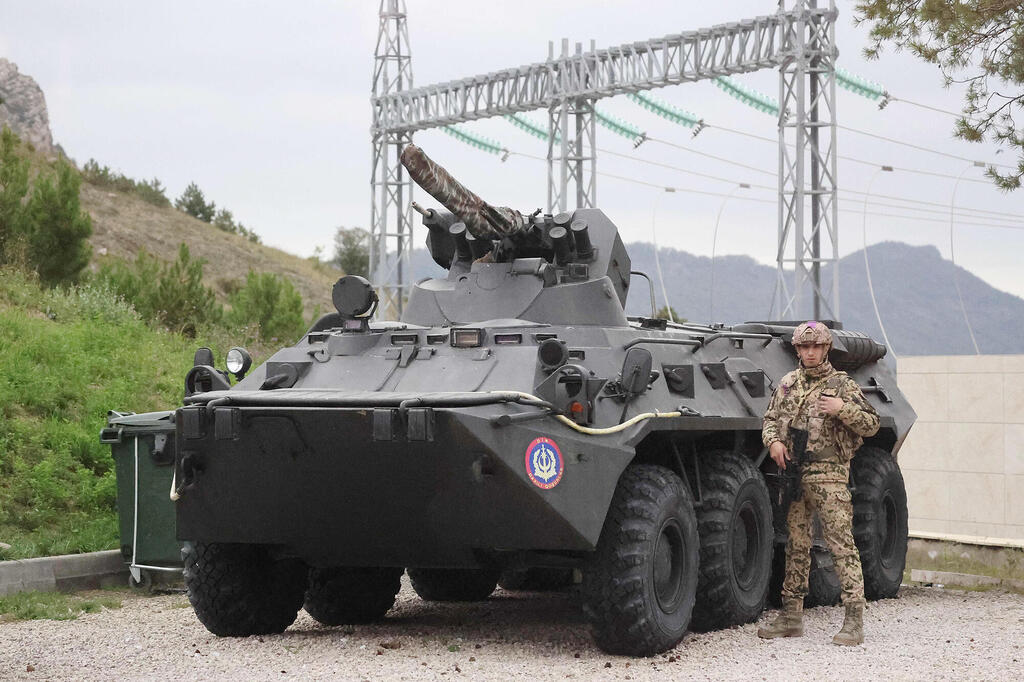 Furthermore, recent reports suggest that Israel will manufacture two reconnaissance satellites for the Azerbaijani security apparatus in the coming years.
According to foreign reports, in exchange for the significant weaponry that bolsters the capabilities of the Azerbaijani military against its neighboring adversary, Armenia, Israel is granted almost unrestricted and rare access to the lengthy border Azerbaijan shares with Iran.
Other reports claimed Israel maintains intelligence bases in Azerbaijani territory, and the Iranian nuclear archive, stolen during a Mossad operation in 2018, was smuggled through Azerbaijan before being brought to Israel.
Evidence of the strengthening security ties between the two countries came just days before the invasion of Nagorno-Karabakh. A post on social media network X (formerly Twitter) from the Azerbaijani Defense Ministry revealed that a high-level Israeli security delegation, headed by Defense Ministry Director-General Major General (Res.) Eyal Zamir was visiting the capital, Baku.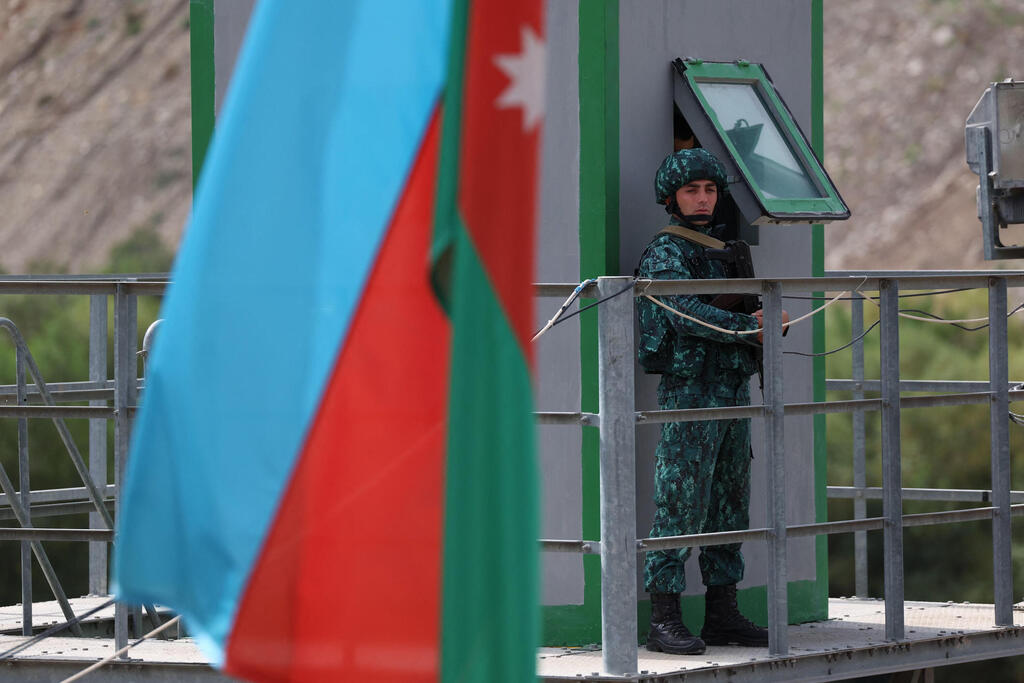 Israeli defense companies, which often boast about their expansive deals around the globe, remain tight-lipped when questioned about their extensive relations with Azerbaijan, once described as a "good client that pays on time."
Even those companies that release periodic financial reports, such as Elbit Systems and Israel Aerospace Industries, omit references to their bustling activities with the Shiite dictatorship in the Caucasus, even though it's considered one of their key export destinations.
Elbit and Israel Aerospace Industries's financial reports list sales to Azerbaijan under their general sales to Asian countries. From June 2022 to June 2023, IAI's sales to Asia, excluding sales to Israel, had the largest volume compared to any other continent, amounting to about $1.9 billion out of a total of $5.15 billion in sales. This volume is more than double its sales that same year to Europe, where the demand for weapons is at an all-time high due to the war between Russia and Ukraine.
Elbit executives exchange sealed-lip smiles when reminded of their low-profile client from the Caucasus. In 2022, the company, under the leadership of Micky Federmann, had sales to the Asia-Pacific region accounting for over 25% of its total global sales, amounting to about $1.4 billion. In the first quarter of 2023, its sales to Asia totaled approximately $340 million.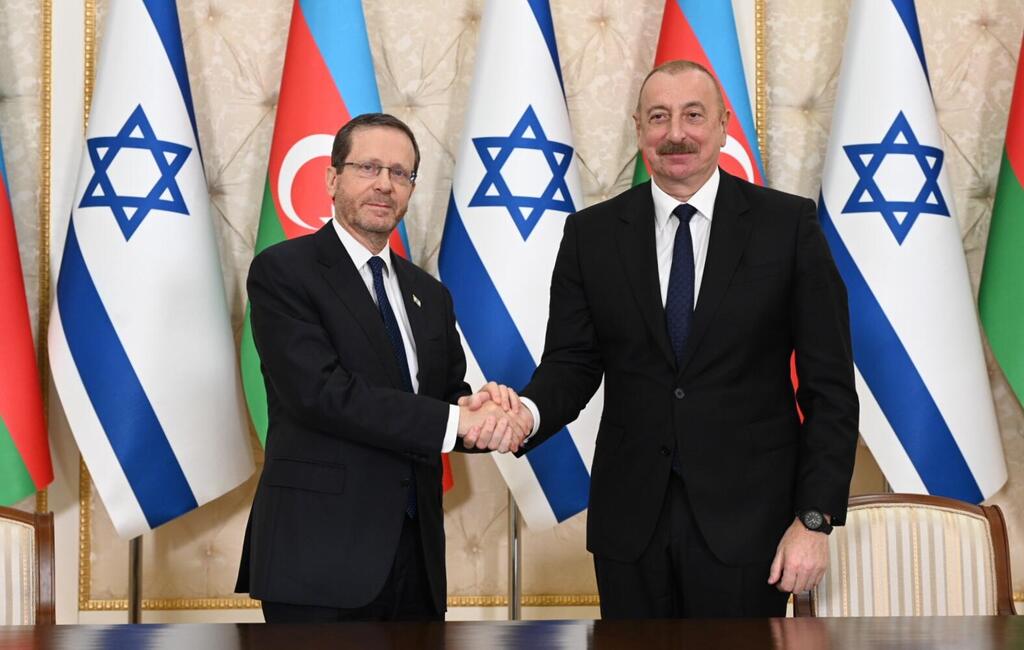 A Haaretz investigation revealed earlier this year that over the past seven years, nearly 100 cargo flights have taken off from Ovda Air Force Base in the Negev directly to the airport near Baku.
Last March,
Azerbaijan even opened an embassy in Israel
. This move aims to replicate the tight and successful security relations existing between the countries in other areas, with an emphasis on infrastructure, desalination, water management and agriculture.
Azerbaijan is already considered Israel's primary oil supplier. In 2022, it exported more than 2 million tons to Israel, which constitutes approximately 40% of the oil Israel consumed that year.
'Azerbaijan offers intriguing opportunities'
Last week, ASHRA, the government-owned trade risk insurance company, held a special meeting with Azerbaijani Ambassador to Israel Mukhtar Mammadov to discuss opportunities for Israeli businesspeople in Azerbaijan.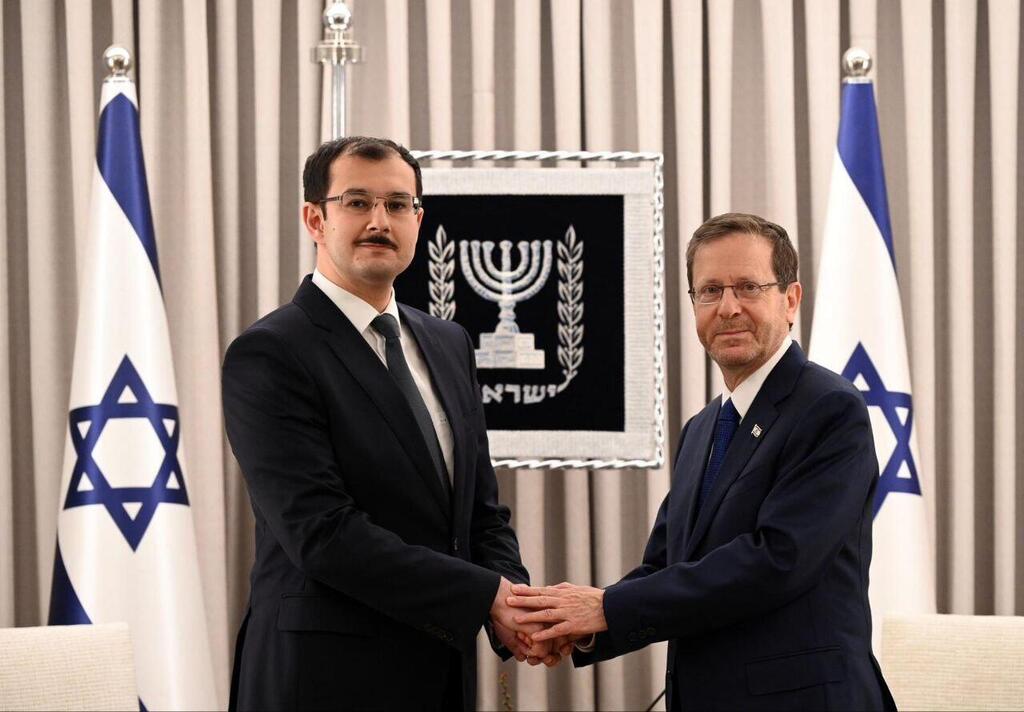 Israeli companies like Agrigu, Granot International and Agrotop, which specialize in smart agriculture and crop enhancement, were particularly highlighted during this meeting. The Azerbaijani ambassador tried to impress representatives of the Israeli companies and encouraged them to seriously consider investing in his country, which he said, "enjoys strong economic growth and presents a market with significant potential for companies from Israel."
To assist Israeli exporters in establishing operations in Azerbaijan, ASHRA will provide a framework of $200 million in credit insurance, so the country will share the risk they take when doing business in the Shiite nation that wishes to obtain much more than just weapons from Israel.
"We decided to set a higher ceiling for insuring transactions of Israeli companies operating in Azerbaijan. It's a developing country and offers intriguing opportunities," ASHRA CEO David Klein told Calcalist
Israel has previously expressed its indifference to the fate of the Armenians by refusing to recognize the "Armenian Genocide" that began in 1915. This genocide lasted about eight years during which over a million Armenians were massacred by Turks, Azerbaijanis and Kurds.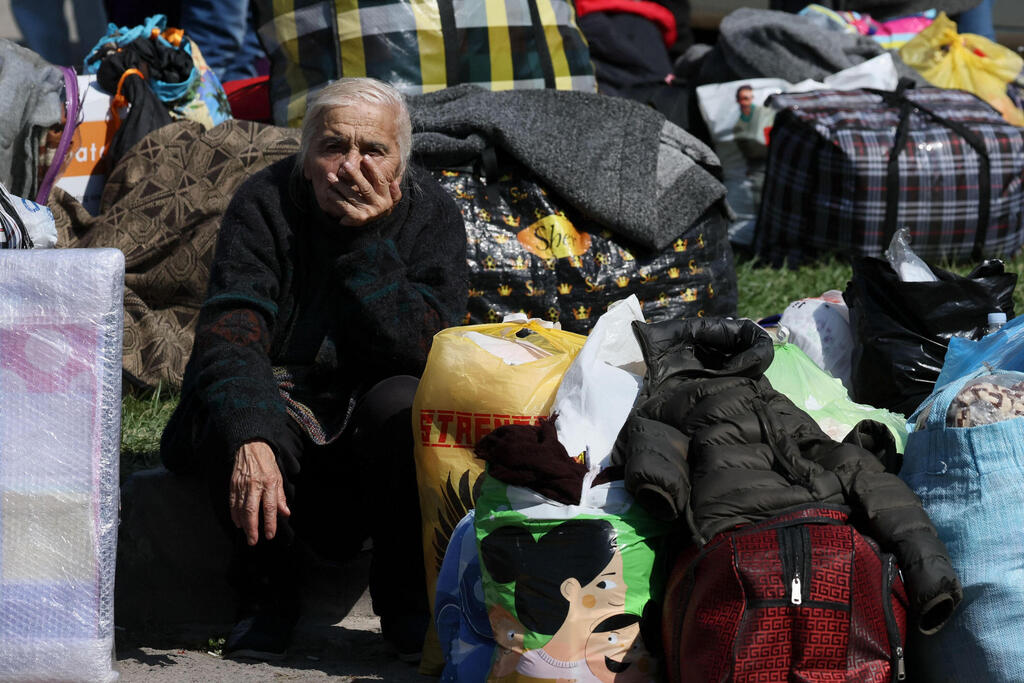 Last Thursday, Israeli security officials and senior AIA representatives celebrated at the German Defense Ministry's headquarters in Berlin the signing of a 4.3 billion euro deal to
sell Arrow 3 defense missiles
.
The Israeli dignitaries spoke with misty eyes about the completion of a cycle, where Jews, once persecuted by the Germans, now supply Germany with advanced missiles to defend against potential threats from Russian missiles or those from other countries in Europe someday. Some of the senior officials pointed out the obvious, noting that Germany is no longer the same old Germany. For others, it dawned upon them that the Jews are no longer the same Jews. However, they chose to remain silent.