At the annual Apple gala set to be held Tuesday night in Cupertino, the tech behemoth is set to announce the 15th iteration of its most prized jewel - the iPhone.
As usual, the hype machine lures tech journalists from all over the world to witness the unveiling of what Apple is trying to present as the greatest phone ever designed. That said, one person will be noticeably absent from the event - CEO Tim Cook will be in China.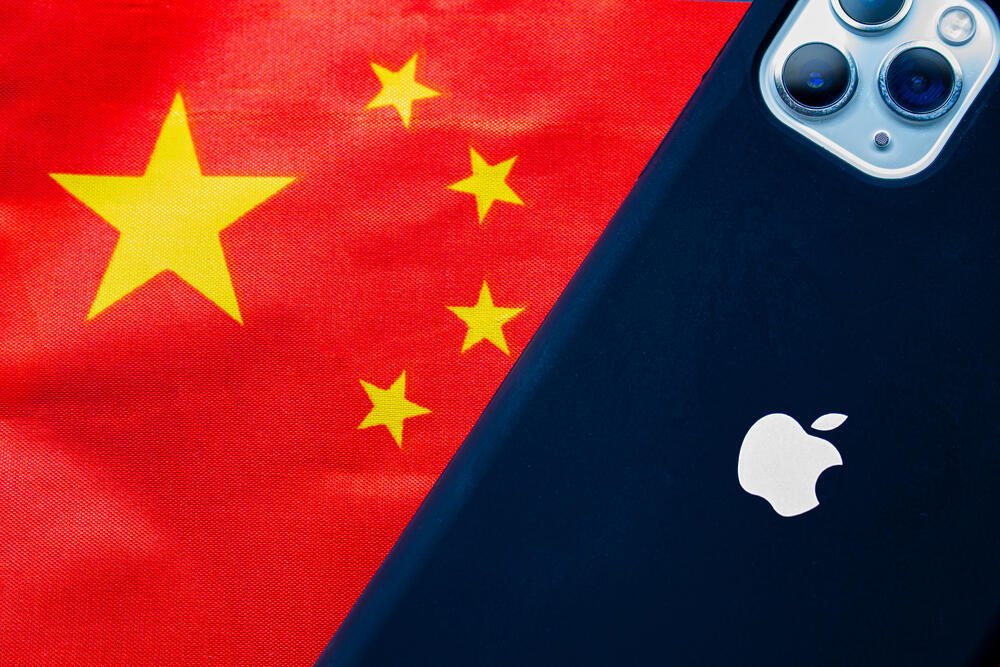 Until recently, Apple and China were a match made in a tech factory, providing a living for countless local laborers constructing the company's gadgets from the ground up. Even the 2020 pandemic and the ongoing trade war between Washington and Beijing have done little to alter the paradigm. Tim Cook himself has labeled their relationship as "symbiotic."
On their end, the Chinese reciprocated, as 20% of Apple's revenue can be attributed to the Far East super power, and in the 2nd financial quarter of 2023 it became the most "iPhoned" nation on earth, with more iPhone users than all of North America. It even resulted in many other cell phone manufacturers admitting defeat and substantially reducing their advertising footprint in China.
However, it seems the love affair might have soured a bit as of late. The Wall Street Journal has revealed a prohibition on using phones from foreign manufacturers for Chinese governmental employees for work or in the workplace. State-owned companies, including those in the fields of energy and space, have seen the same prohibition come in effect.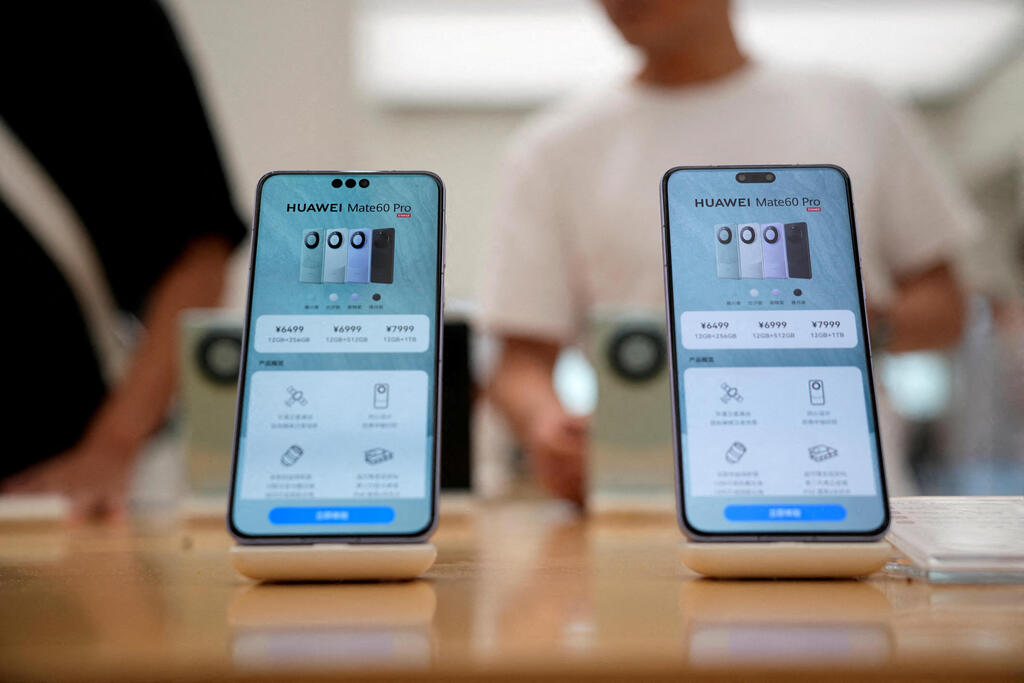 "In August, we were told by management not to bring Apple products to the office, neither phones nor laptops," a worker from the China National Nuclear Corporation told the Financial Times. "We were also told US intelligence agencies can hack iPhones remotely."
It is unlikely China is targeting Apple specifically. It is estimated to be a move designed to curtail dependence on Western technology and improve data security capabilities in various governmental agencies. That said, it means millions of lost customers for Apple, which explains Cook's presence in China.
Huawei's new breakthrough star
This Chinese "boycott" coincides with a surprising move by Chinese tech giant Huawei. After a slump following the 2019 boycott by the Trump administration, the company announced a new flagship phone in late August, the Mate 60 Pro. Uncharacteristically, Huawei did not divulge many detail about it, but independent examination confirm it's a 5G phone, something that has eluded Chinese manufacturers for a long time.
Despite a hefty $999 price tag, the Mate 60 Pro has galvanized Chinese consumers and all available devices were sold out in mere hours. For many Chinese, it isn't just a high-spec phone, but rather a victory over American sanctions.
Patriotic sentiments aside, the device packs a technological punch equivalent to the latest iPhone, often surpassing it. As an example, it offers an adjustable camera aperture, a rare feature not expected to be found on the iPhone 15 . On top of that, the company has announced the upcoming release of the Mate 60 Pro Plus, designed to compete directly with the upcoming iPhone 15 Pro Max.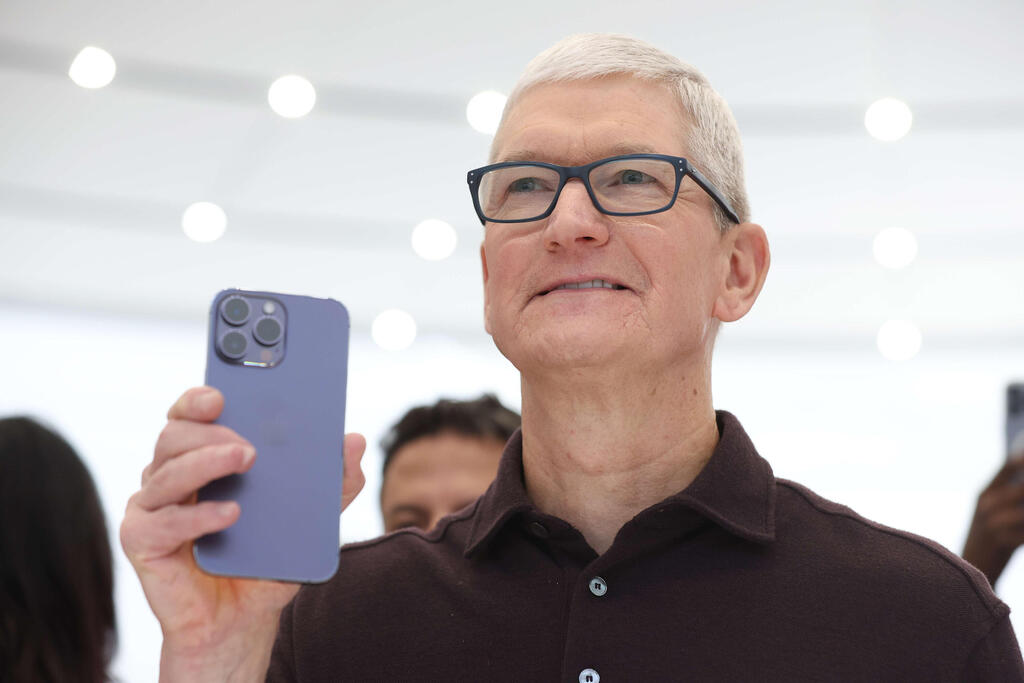 Bloomberg has reported that Huawei's newest flagship has brought about many Chinese social media users to swear off iPhones. "If Americans boycott Huawei, why can't we boycott iPhones?" one user wrote.
"The government ban on iPhone use and the new Huawei phones will be significant events for the iPhone," Martin Yang, an analyst at Oppenheimer, told WSJ. "The combination of these two factors could lead to more Android phone users upgrading to Huawei or iPhone users moving back to Huawei."
Bank of America estimate Apple sells 50 million iPhones in China annually, and that the upcoming Chinese boycott could reduce that number by up to 20%. It's already taking a toll in the stock market, as Apple shares are down 7% from last week, which constitutes a loss of value of about $200 billion.
Courting Vietnam and India
But Apple is anything but clueless. Company officials saw this coming and have taken steps to move a substantial part of its manufacturing to Vietnam and India, so at least dependence on Beijing might decrease a bit. The problem? China might take it personally and impose further sanctions. It's a balancing act that requires Cook's presence in China, so you will have excuse him for missing this year's Cupertino event.
That said, Apple has been mum about the latest geopolitical US-China storm and it's doubtful it will even acknowledge it. The company is relying on Cook, who back when he served as Apple's chief operating officer nurtured many business and political ties in China, so it remains to be seen what trajectory the Apple-China relationship will take.