One of the most notable and interesting announcements at the IFA 2023 technology exhibition, which concluded on Tuesday, was a glimpse into the very near future of wireless charging.
The well-established Qi standard, made about 15 years ago, received an update at the beginning of this year, known as Qi2, and now we're beginning to see the first accessories that support it. These will hit the stores in the coming months and will address some of the most significant issues of the first generation.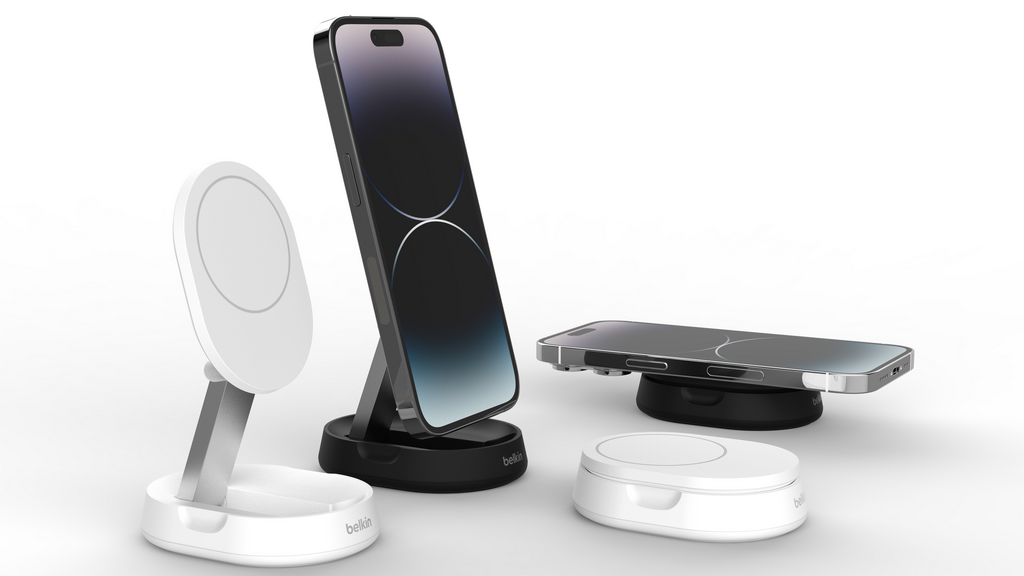 The most significant innovation in Qi2 will be familiar to iPhone users from the past few years: the magnetic locking ring, both on the charger and the device being charged. When Apple introduced the magnetic locking ring with the iPhone 12 and named it MagSafe, after the magnetic charging connection on MacBooks, it was a significant technological advancement. Apple created a solution that ensured the charging coils of the charger and the device being charged, would be closely aligned, minimizing energy loss during charging.
The energy that was previously lost when the charging coils did not only affect charging speed but also translated into a significant amount of heat being generated. If you've ever picked up your phone in the morning and found it not fully charged but quite warm, that's the reason. Apple, which joined the consortium responsible for the Qi standard in 2017, has incorporated its development into Qi2 to prevent such issues.
In the initial phase, devices that will support Qi2 from the receiving end will include smartphones and wireless earbuds. The maximum charging speed will remain at 15 watts, just like in the first generation of the standard. On the charging side, you'll find a variety of docking stations and power banks. Two prominent companies that have announced products supporting the new standard at IFA are Belkin and Anker, both leading manufacturers of charging equipment today.
It's worth noting that, as of now, no smartphone has been announced to support Qi2. The rumors surrounding the Pixel 8, the highly anticipated Android device expected to be unveiled in the coming months, suggest it won't support the new standard. It's possible that the first wave of phones to support Qi2 will arrive around the beginning of 2024. The iPhone 15, launching next week, is likely to support MagSafe, while Anker already states that its Qi2 products are compatible with Apple's standard.
Future updates for Qi2 are expected to push charging speeds beyond 15 watts and expand compatibility to larger devices like tablets and virtual reality headsets, but it's unclear when these developments will come to fruition.