In a world with autonomous cars, sophisticated drone and super computers in our pockets, doesn't it strike you as a bit strange that we all still have battery anxiety?
"Is my phone going to make it through the day?"
"How long is it going to take me to charge my car if I need to drive a few hundred kilometers tonight?"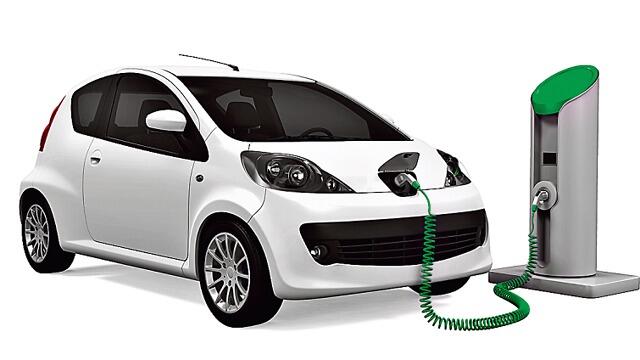 Truth be told, these are questions we really shouldn't have to ask ourselves in today's day and age, and yet here we are.
Technology has disrupted almost all areas of our lives including transportation, hospitality, communication, insurance, and more. But battery technology has not fundamentally changed since, well, forever. The number one barrier for adoption of EVs is Range Anxiety. There has to be a better way!
We all depend on batteries and it's time batteries entered the 21st century.
StoreDot, a Herzliya-based company, is making the impossible, possible.
Imagine charging your car for 5 minutes and being able to drive 100 miles, or 160 kilometers, on that charge. That is the vision of this company, and they are well on their way to accomplishing it.
StoreDot was founded in 2012 by Doron Myersdorf, Gil Rosenman, and Simon Litsyn. Today, 130 people work at StoreDot globally and a quick visit to their Herzliya headquarters will leave you feeling like you just left a science lab, which is really what this company is, seeing as they're developing deep proprietary technology that is more like science fiction than just "plain innovation."
"Show me who your investors are, and I'll tell you who you are," many say.
While that might not be true for all tech companies, it sure is the case for StoreDot.
A quick glance at their list of investors and you get a clear picture of just how serious this company is.
They've raised a whopping $200 million from names like Daimler, Volvo, Polestar, Vinfast, Ola, TDK, Samsung and others.
They have 15 leading car manufacturers testing their battery technology as we speak. Those manufacturers are located around the world including in Korea, US, Vietnam, Europe.
StoreDot also has research and development labs in California to cater to its U.S. customer base and to tap into emerging technologies where they are developed.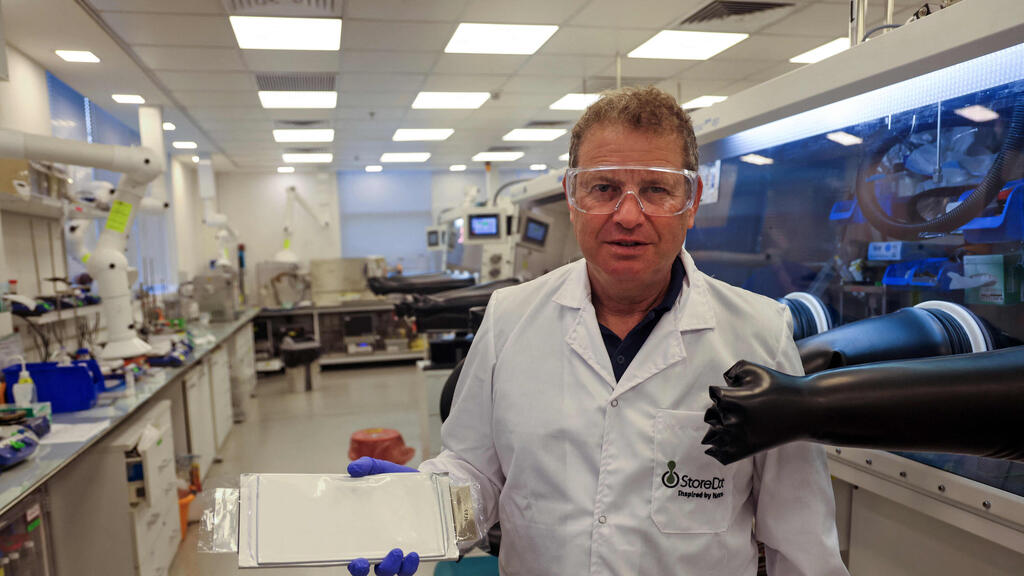 I asked Doron Myersdorf about his mission and this is how he described it:
"To drive mass EV adoption with extreme-fast charging (XFC), we reinvented the battery chemistry by replacing the traditional Li-ion graphite anode with our patented silicon nanoparticles that accelerate ion diffusion, for proven, safe, stable and ultra-fast charging," he explained.
"Our groundbreaking nano-sized silicon is synthesized together with proprietary small-molecule organic compounds, resulting in a highly potent active material that withstands silicon changes, such as the volume expansion during battery charging, issues of energy fade, preeminent rate capability limitations, and enhanced safety.
"Nowadays, many battery providers talk about the ability to fast charge. The truth is that applying high power places a lot of stress on the battery. Our batteries are durable enough so that the extreme power doesn't hurt the battery," he said.
"The secret sauce is in our integration of molecular composition and nanoparticles, carefully assembled into an optimized extreme fast charging battery cell, achieved over a decade-long R&D process applying rigorous Machine Learning and AI-based data science," he concluded.
I mean, I'm all about simple communication but with technology as sophisticated as theirs, not sure there's a better way to describe it.
By 2024, the company aims to be ready to accommodate a 100 mile, or 160 km range in 5 minutes of charging. Every two years after that, you can take off another minute of charging. That's a huge leap.
By 2032, you'll be able to drive 100 miles on just 2 minutes of charging. How's that for science fiction?
Fast charging is one of the most important features for people looking to buy electric vehicles (EVs) for several reasons:
Convenience and Time-Savings
We all have that one friend. "I'll go electric when charging my car is as seamless as filling up gas at a gas station."
Well, that is exactly why we need fast charging.
If you're driving locally, a quick charge at home should suffice. But anyone who owns an EV has surely had the experience at least once of having to drive long distances and having to add an hour to the journey because of the need to stop and recharge.
Fast charging allows for extended travel by letting drivers quickly recharge and continue their journey. Without it, long trips might be impractical for many users.
While increasing battery capacity is one solution, it also makes EVs more expensive and heavier. Fast charging mitigates range anxiety by ensuring that even if the battery runs low, a quick recharge is possible.
It's worth noting that while fast charging is an important feature, it's also crucial to ensure that the batteries in EVs are designed to handle the stress of rapid charging without degrading prematurely. That's exactly the magic that StoreDot was able to achieve – no degradation due to fast charging! This was considered impossible to do until just recently.
StoreDot's batteries also use a proprietary electrolyte that helps to improve the battery's performance and lifespan.
And just in case you really thought this was science fiction: In December 2022, the company announced that it had successfully charged a 30Ah pouch cell battery to 80% capacity in just 5 minutes. StoreDot is also working with several automotive manufacturers to develop extreme fast charging batteries for commercial use.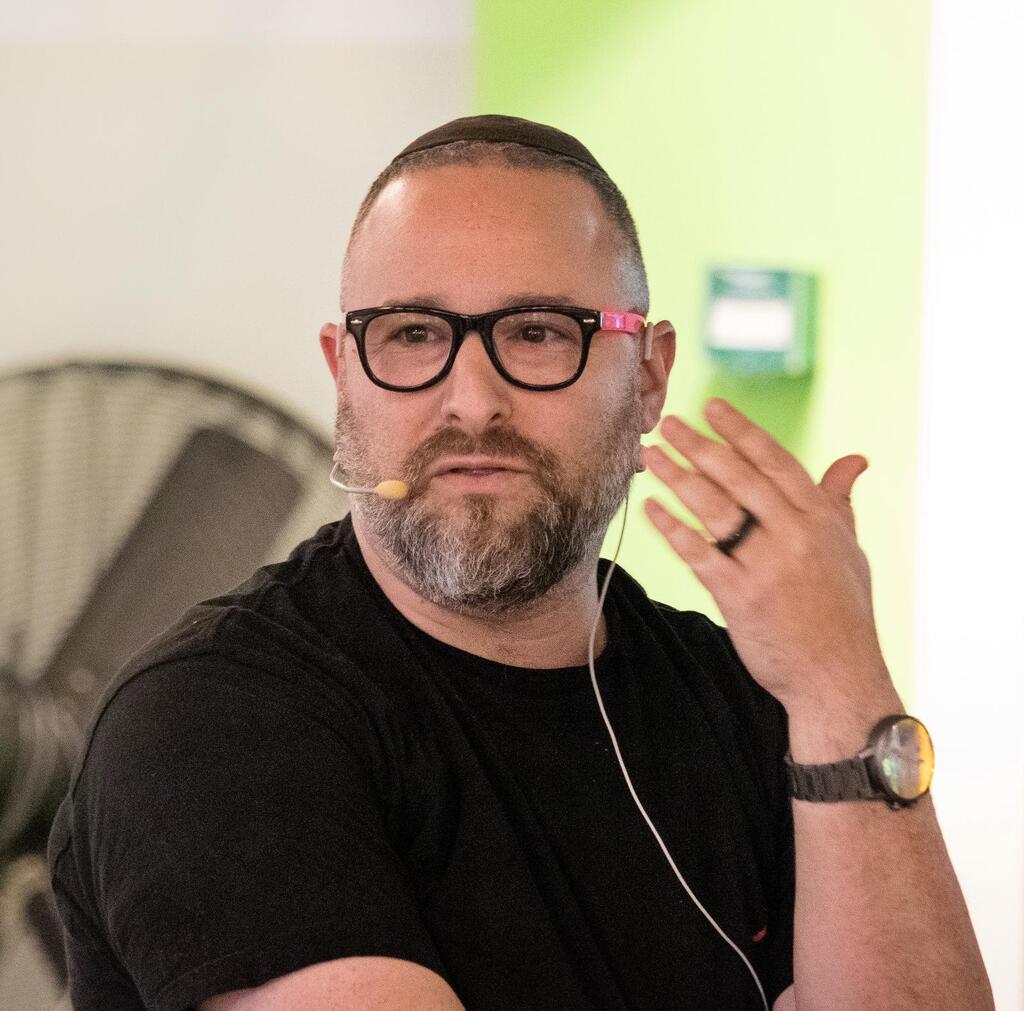 Electric vehicles are only the first application of StoreDot's tech. Think phones, electronic devices of all kinds, and more. This has the potential to fundamentally change the game!
It's time battery technology evolved to meet our needs and the company leading the way on this front is StoreDot. There is no doubt about it.
When StoreDot's technology penetrates the market, you can expect the adoption of EVs to exceed that of old school fuel-powered automobiles. And the good news is, it's right around the corner.
Hillel Fuld

, named Israel's top marketer is a global speaker, tech journalist, and online brand ambassador working with companies including Google, Microsoft, Facebook, Intel, Huawei, and more. Google referred to Hillel as a startup guru and Forbes called him "The man transforming Startup Nation to Scale up Nation." You can read more about Hillel's work

on his site

or contact him online at the screen name @Hilzfuld