Israeli billionaire Ziv Aviram, co-founder of Mobileye—which was acquired by Intel for $15.3 billion in 2017—has announced the launch of an investment fund, created in partnership with former U.S. President Bill Clinton, which will primarily focus on addressing climate issues.
At the Clinton Foundation's annual conference in New York on Monday, Aviram and Clinton announced the launch of Eco-Bridge, a fund focused on technological investments in regions impacted by the climate crisis. Hillary Clinton, former Secretary of State and presidential nominee, as well as co-leader of the foundation, was also present at the event.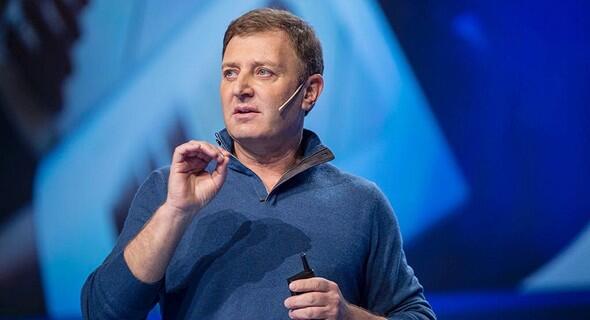 In 1999, Ziv Aviram and Prof. Amnon Shashua co-founded Mobileye, where Aviram served as president and CEO until its acquisition by Intel. Aviram now serves as chairman of OrCam Technologies, a company committed to creating devices that assist individuals with visual impairments and other disabilities in reading, as well as recognizing people and products.
In 2005, former U.S. President Clinton established the Clinton Global Initiative (CGI), which according to its website, "brings together established and emerging global leaders to create and implement solutions to the world's most pressing challenges". The website further highlights that since its inception, CGI has facilitated the formation of 3,800 "commitments to action" that have positively affected the lives of over 435 million individuals across more than 180 countries.
In accordance with the announcement, a joint fund has been established, with Aviram and co-founders leading the initiative. Dubbed "Eco-Bridge", it will form an "Impact" committee, also known as a "social investment" committee, which aims to generate both social and environmental impact while pursuing profits. This committee will examine the implications of the climate crisis across various political, economic, and governmental dimensions. President Bill Clinton will serve as the committee's chairperson, and the Clinton Foundation will provide support to ensure that the fund's investments align with the foundation's objectives in the areas of education and climate impact.
Aviram and Clinton are no strangers
Aviram, along with his four children, established a family foundation in 2021. The foundation's mission is to enhance the lives of Israeli citizens and the broader region. Over the past two years, they have organized a competition that recognizes and rewards startup companies from Israel, Arab countries, and North Africa. As part of this initiative, three companies received grants ranging from $50,000 to $500,000 at the early stages of their development this year.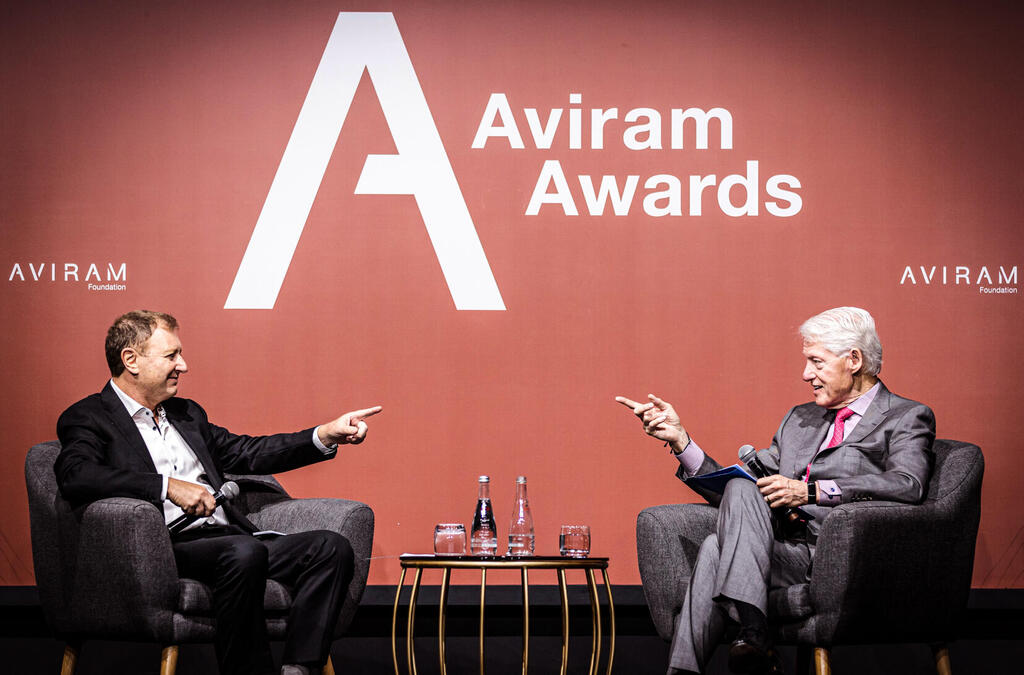 Aviram played host to former President Clinton in the distinguished grand finale of the competition held at the Four Seasons Hotel in Marrakech, Morocco, back in May. It seems that their collaboration is still progressing and evolving.
When asked by Ynet during the grand finale event if the prize winnings can have a significant impact on the early stages of a startup, Aviram responded, "A half a million dollars is not just a symbolic prize; I put in a lot of hard work to earn that money. For last year's winner, this funding was crucial for their survival.
"It's not an investment where I expect anything in return. My goal is to promote an idea that aims to integrate businesses and make a positive global impact. The prize is intended to support that goal and provide recognition to the company, which is the truly meaningful aspect. I would've loved to receive such attention for the companies I have founded."
Still, maybe these startups could use more money and less PR.
"Succeeding without promoting your idea is extremely challenging. The odds are not in their favor, making any support a company can receive highly valuable. However, even with that support, success is not guaranteed, particularly in the early stages. Therefore, the prize, coupled with public relations and the guidance (provided by Aviram), serves as a significant catalyst for the company's growth."