Ford has revealed an upgrade for its F150, the smaller model in the American family of pickup trucks that has continued to be a best-seller for over four decades, with almost 3.75 million units of its current iteration sold in the past three years.
The new model's upcoming design changes are modest. At the front, different lighting units and a redesigned grille have been installed, while at the rear the integrated swing comes with three opening angles (37 degrees, 70 degrees, or 100 degrees) available and a retractable step to allow an easier climb into the cab.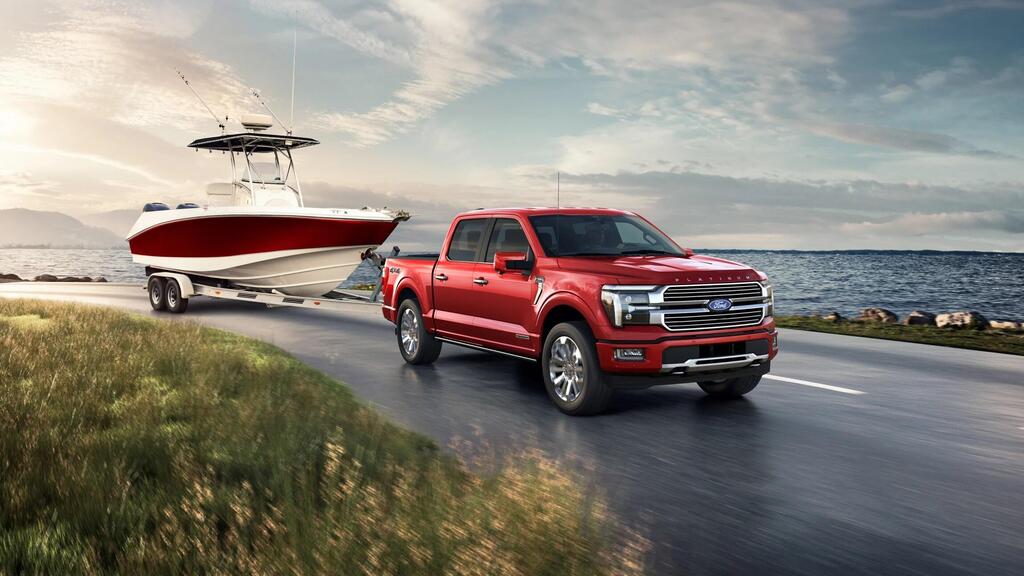 As before, the model's cargo bed includes electric outlets, providing 2 kW for gasoline models and 7.4 kW for hybrid versions. The model's driver area remained largely the same, but a digital dashboard and a large (12-inch) touchscreen also have been installed.
The model's safety has been upgraded with safe exit alerts, in addition to automatic emergency braking, lane-keeping, adaptive cruise control and blind-spot warning systems that were offered previously, along with a self-driving system (2.5) available on defined highways. An additional feature is an app that provides alerts for any attempted break-ins.
As before, the model features a reverse driving aid while towing and a system that calculates the weight of the trailer and warns if it exceeds the allowed weight (6.1 tons), which is the biggest in its category according to Ford.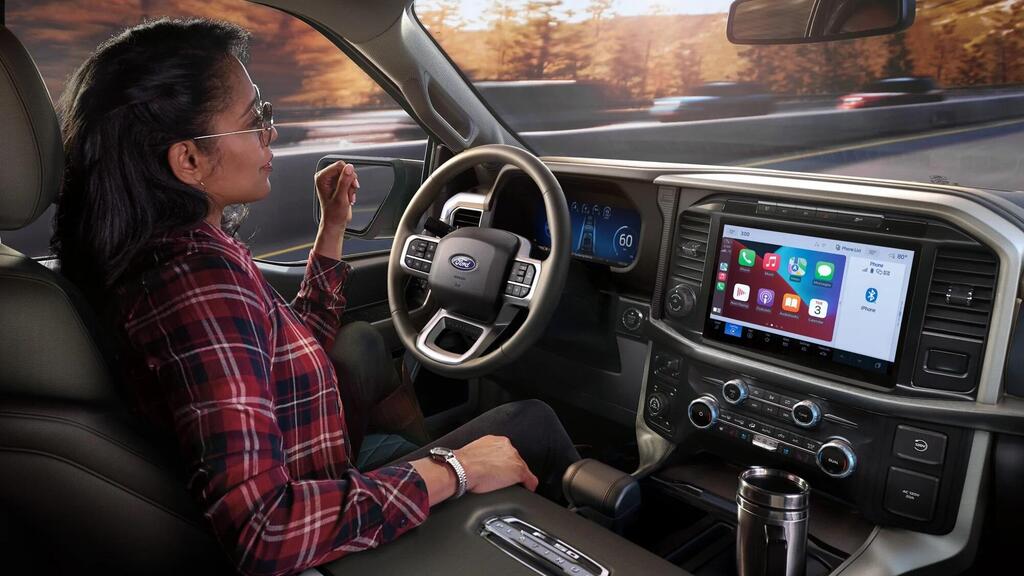 As in the past, 2.7-liter or 3.5-liter V6 gasoline engine versions are offered, along with a 5.0-liter V8 atmospheric engine version. Both have been adjusted, with no output figures mentioned in either case by Ford.
In addition, a hybrid version will be offered, combining a 3.5-liter V6 engine with an electric motor producing 430 hp, which Ford expects to bring about 20% of the model's sales in the coming year, compared to 10% today. All engines are paired with a 10-speed automatic transmission and rear-wheel or all-wheel drive with a power take-off.
Off-road versions, including the basic Tremor, and more advanced Raptor models, also add a rear differential lock and limited-slip front differential (Torsen). Both come with a front bumper that allows for the installation of a winch (WARN 12,000) or an LED lighting battery.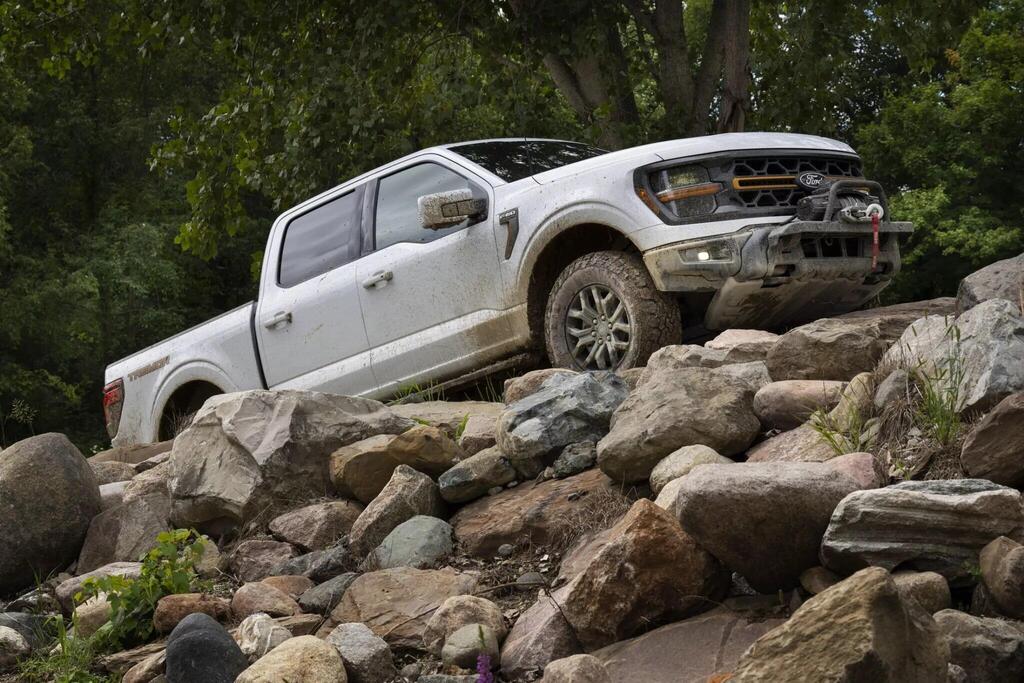 The Raptor will also be offered with a dual-turbo 3.5-liter V6 engine or a 5.2-liter V8 with its high-performance R version in the future. FOX's adaptive shock absorbers from its updated series will adjust the suspension's stiffness hundreds of times per second adapting to the terrain. Traction is still handled by off-road tires, with 35 inch or 37 inch sizes available as an option in the V6 and as standard in the V8.
The upgrade Ford has given the F150 is expected to allow it to compete with its traditional rivals from GM, and especially against the new Toyota Tundra, which is emerging as a tough competitor for Ford's best-seller.
However, it appears that the most intriguing battle for the company will take place in the electric vehicle arena, with the veteran Lightning version expected to compete with completely new rivals like the Silverado EV and Ram REV.