Jaden Smith, the son of renowned actor Will Smith and his wife Jada Pinkett Smith shared unexpected family anecdotes recently. With a touch of humor, he said that psychedelic experiences became a topic of conversation, playfully attributing the initial step to his mother. According to Jaden, she took the plunge, paving the way for the rest of the family to explore these unique experiences in their own individual ways.
Smith's enthusiasm for psychedelic encounters extended to the positive impact they had on his relationships with his siblings. He expressed heartfelt sentiments, stating, "The emotions I feel during and outside of these experiences are something deep and beautiful," and emphasizing the connections they fostered. Pinkett Smith, always one to keep the suspense alive, said she would respond to her son's revelations soon. "I will respond to everything in my book that will be released very soon," she said. It seems the Smith family knows how to keep us intrigued with their early PR tactics.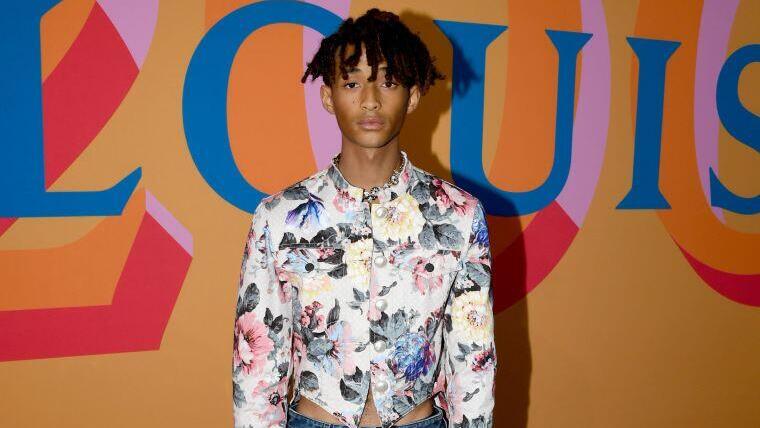 For those familiar with the colorful history of the Smiths', this revelation may not come as a shock. They have been known for their unconventional ways and bold statements, from rumored open marriages to unexpected Oscar slaps. Their candid and transparent approach to the public is no secret. As Jaden celebrated his 25th birthday last Saturday, it's clear that despite his young age, he has already made quite the tabloid splash. His journey serves as an interesting example of a child navigating the complex world of Hollywood, where nepotism can be both a blessing and the most tormenting of curses.
Born in 1998, just a year after his parents' marriage (Will's second), Jaden was destined for the spotlight as the son of one of the world's biggest stars. He made his on-screen debut at the tender age of 8 in the film "The Pursuit of Happiness," alongside his father in a rightfully fitting role. This first venture into the industry proved to be a remarkable success, with Jaden garnering acclaim and accolades in the Young Actor category at esteemed ceremonies like the MTV Movie Awards and the Teen Choice Awards.
A couple of years later, Jaden found himself sharing the screen with none other than Keanu Reeves in "The Day the Earth Stood Still," a film that also garnered him praise. Riding on the wave of success and buzz, he landed his first leading role in the 2010 remake of "Karate Kid," starring alongside the legendary Jackie Chan. The film struck gold, both critically and commercially, raking in a whopping $360 million worldwide, firmly establishing Jaden as a Hollywood up-and-comer.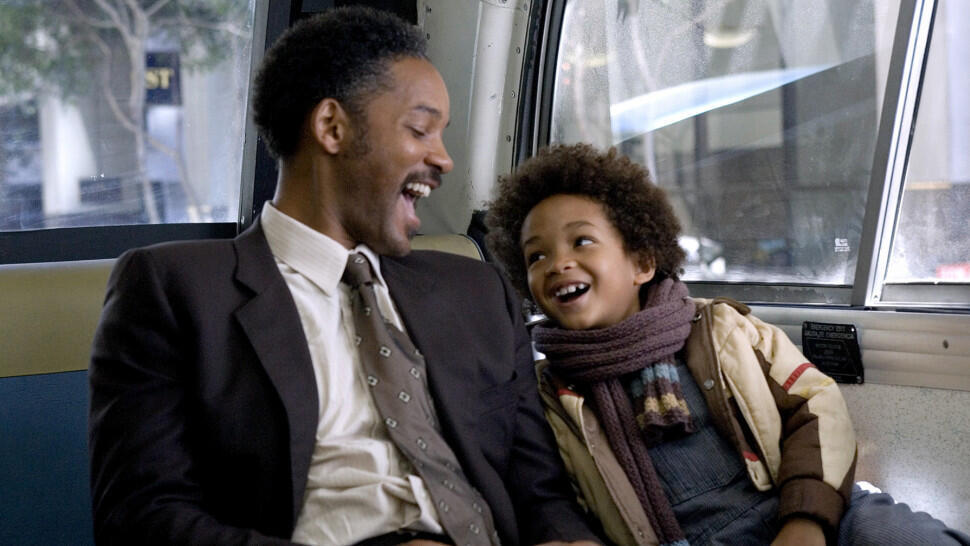 Despite his initial success, Jaden didn't quite seize the moment and his next film didn't hit the mark, releasing three years later and marking a decline in his cinematic journey. The film, "After Earth," a collaboration with his father was expected to be a summer blockbuster in 2013. Alas, expectations and reality collided, resulting in one of the biggest flops of Will's career.
It was a moment of family embarrassment, with the film earning six Golden Raspberry Award nominations for the worst cinematic performances, and both Jaden and his father taking home the unwanted prizes. Jaden won the "worst actor" award, while his father scooped the "worst supporting actor" award, and together, they clinched the "worst duo" award. Reflecting on the experience, Will candidly admitted, "It's the most painful failure of my career because my son was also involved, and I led him into it."
While the elder Smith managed to bounce back from the setback, Jaden's career took a different trajectory, starring in a string of films that failed to generate much buzz. The once-promising Hollywood prodigy found himself facing a disappointing reality, realizing at the tender age of 15 that his peak had come and gone. It's a tough pill to swallow after being showered with accolades at such a young age.
Following his film setbacks, Jaden ventured into the world of music, although it didn't quite set the world on fire. Nevertheless, he found his groove and even embarked on a global tour alongside his sister and as an opening act for renowned artists like his pal Justin Bieber. "I didn't receive any intriguing offers, so I figured, why not explore my own path instead?" he said reflecting on his transition.
Smith exemplifies the intriguing phenomenon of "nepo-babies" that has sparked much discussion in recent years. These offspring of famous parents can be categorized into different groups: the talented ones who thrive on their own merit, those who rely heavily on their family name rather than their own abilities, and the unfortunate ones who, despite their talent or family connections, struggle to make their mark.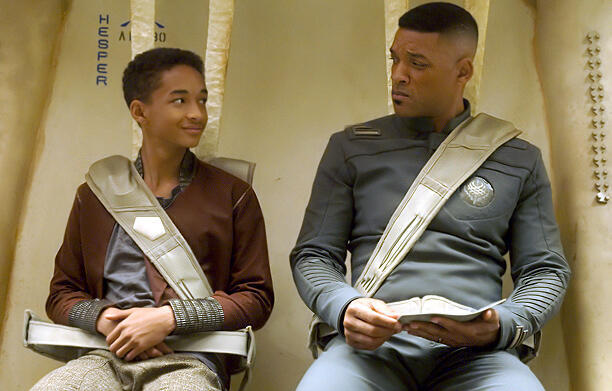 While sister Willow falls into the first category with her successful music career and impressive streaming numbers, Jaden's place is a bit more elusive. Although his name is widely recognized, he is often perceived more as "the son of" rather than solely as a singer and actor, which he undoubtedly aspires to be.
While he has certainly made headlines in recent years, most of them were for his eccentric behavior, unique fashion choices, and peculiar statements. It's quite possible that many people associate him with being a rather unconventional individual. And let's be honest, he has given us plenty of reasons to think that way.
At the age of 15, he shocked his parents by expressing his desire to be emancipated and live independently. "I can understand why children want to assert their independence and do things on their own," his father said in an interview with The Sun website. Mom Jada admitted that it was a heartbreaking moment when Jaden revealed his desire for independence. Unlike typical parents who might have been taken aback and grounded him for a year, The Smiths' are the kind of cool parents who roll with their children's outlandish requests and actually grant them.
But in the end, it was Jaden himself who realized what many of us come to learn later in life: living with parents was way more fun and, above all, cheaper. He hilariously shared with Ellen DeGeneres. "People don't understand that everything is free in my parents' house, and I can have whatever I want. So I'm gonna be there in 20-30 years," he said. "Dad always says, 'As soon as you have a movie that's more successful than mine, you can move out.'"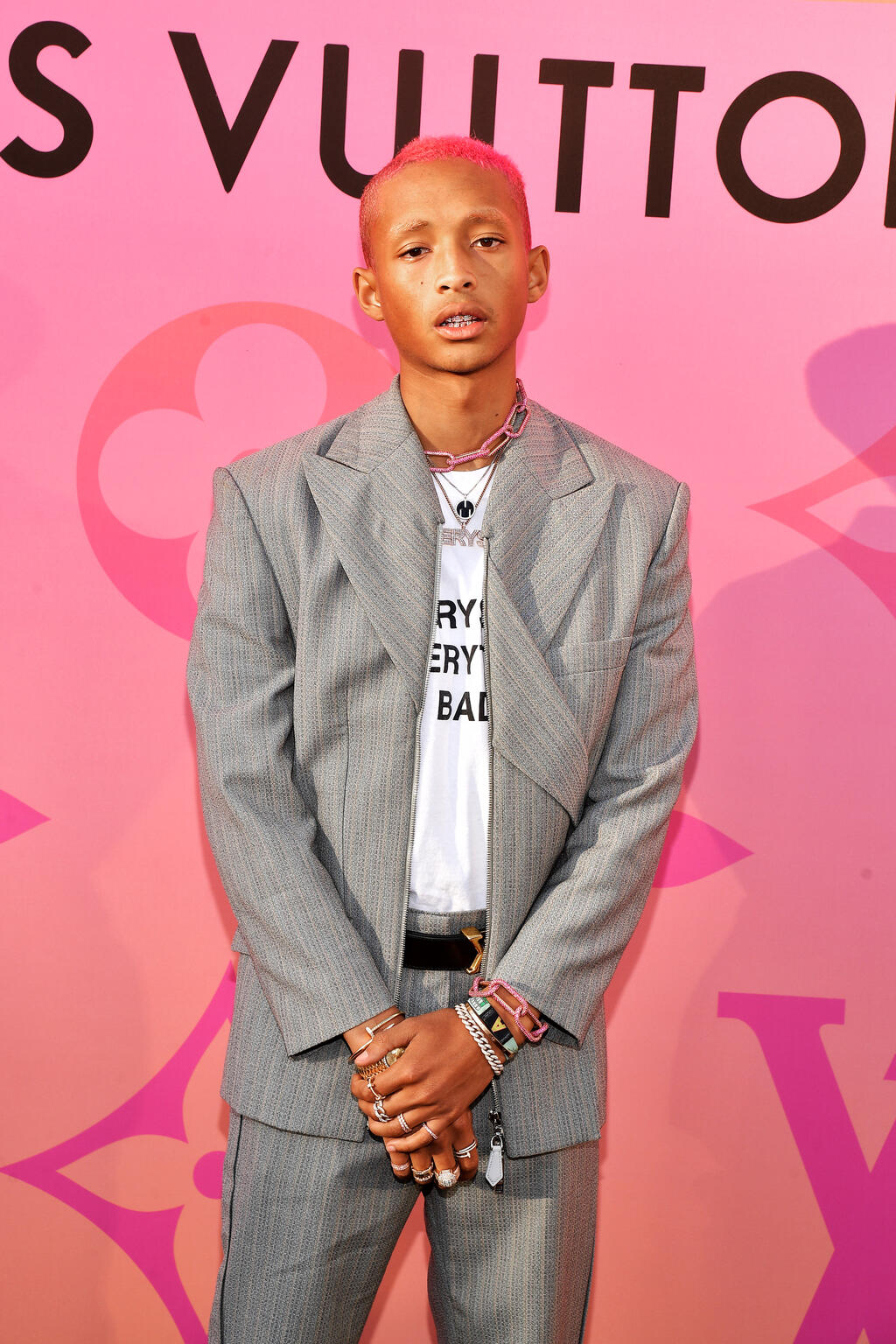 In a rebellious move, at the age of 15, Jaden made a bold decision to ditch his private school and opt for homeschooling. He certainly ruffled some feathers when he took to Twitter and boldly declared, "Schools are just brainwashing tools for the youth. If babies could talk, they'd be the smartest folks around. Imagine if we all retired from school - we'd have a super-intelligent society!" His statement definitely got people talking, regardless of whether they saw eye-to-eye or not.
Interestingly, before embarking on his homeschooling journey, Jaden attended a unique school co-founded by his parents, which followed the principles of Scientology education. Will explained their belief in the concept during an interview when the school opened its doors in 2007. However, it seems the school didn't quite capture the attention of many parents, as it eventually closed down due to financial constraints.
Believe it or not, Jaden's Twitter escapades had no shortage of eyebrow-raising moments. He had a knack for sharing intriguing thoughts like, "How can mirrors be real if our eyes aren't real?" and "The more awake you are, the more you sleep." He even dabbled in self-proclaimed non-humanity, stating, "I'm not human and I don't speak English." And who can forget his insightful query, "If you can always get a certain book in a bookstore, does that mean no one reads it or does everyone read it?" Clearly, Jaden's tweets were a rollercoaster ride of philosophical ponderings and musings on mental well-being...or maybe just a touch of teenage quirkiness.
Even in his younger years, Jaden had grand plans for his future: "In 10 years, no one will know where I am. They'll wonder, 'Where did he come from?' I've been plotting this since I was 13."
While some dismissed it as mere whimsy, Jaden insisted, "It's all true. I defy expectations. I refuse to be confined by the standards set before my time. I'm my own master."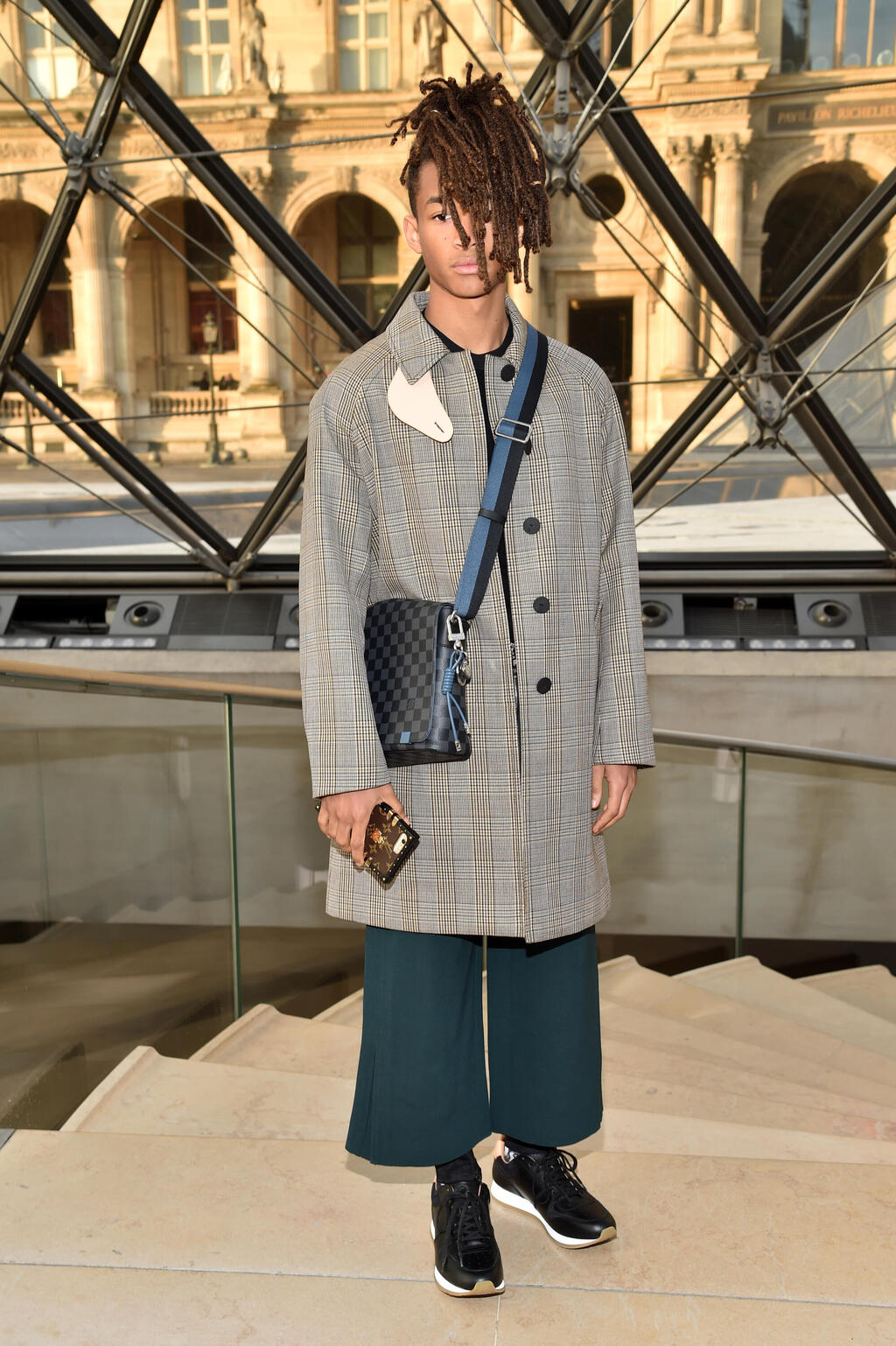 As time went on, he began to tone down his tweets and confessed that the backlash got to him: "Sure, I still say wild things on Twitter sometimes, but the responses have changed my relationship with social media." It seems even the enigmatic Jaden Smith is not immune to the power of public opinion.
While Jaden's antics raised some eyebrows, it's important to consider his unconventional upbringing: "I didn't really mingle with regular folks when I was a kid," he shared in an interview. The unique treatment he received from both his surroundings and the media at such a tender age had its consequences: "People treated me like I wasn't just your average Joe, and you start to question yourself, 'Am I really cut from the same cloth?'"
Jaden's romantic escapades made headlines, with a roster of celebrity names like Sofia Richie, Kylie Jenner, Amandla Stenberg, and Cara Delevingne, his co-star in "Life in a Year." In 2018, he caused a stir by claiming to be dating rap star Tyler, leaving fans wondering about his true preferences. Tyler, however, dismissed it as sarcasm. Much like the X-Files, the truth is out there.
In a candid moment, Jaden's parents expressed concern over his health as he appeared visibly thinner and malnourished. Jada shared on her network show, "It felt like he was vanishing, losing his vitality day by day. He simply wasn't getting the nourishment he needed." Will chimed in, "He had these dark circles around his eyes, and it seemed like his skin was turning gray over time. We were genuinely worried, but thankfully things have taken a turn for the better."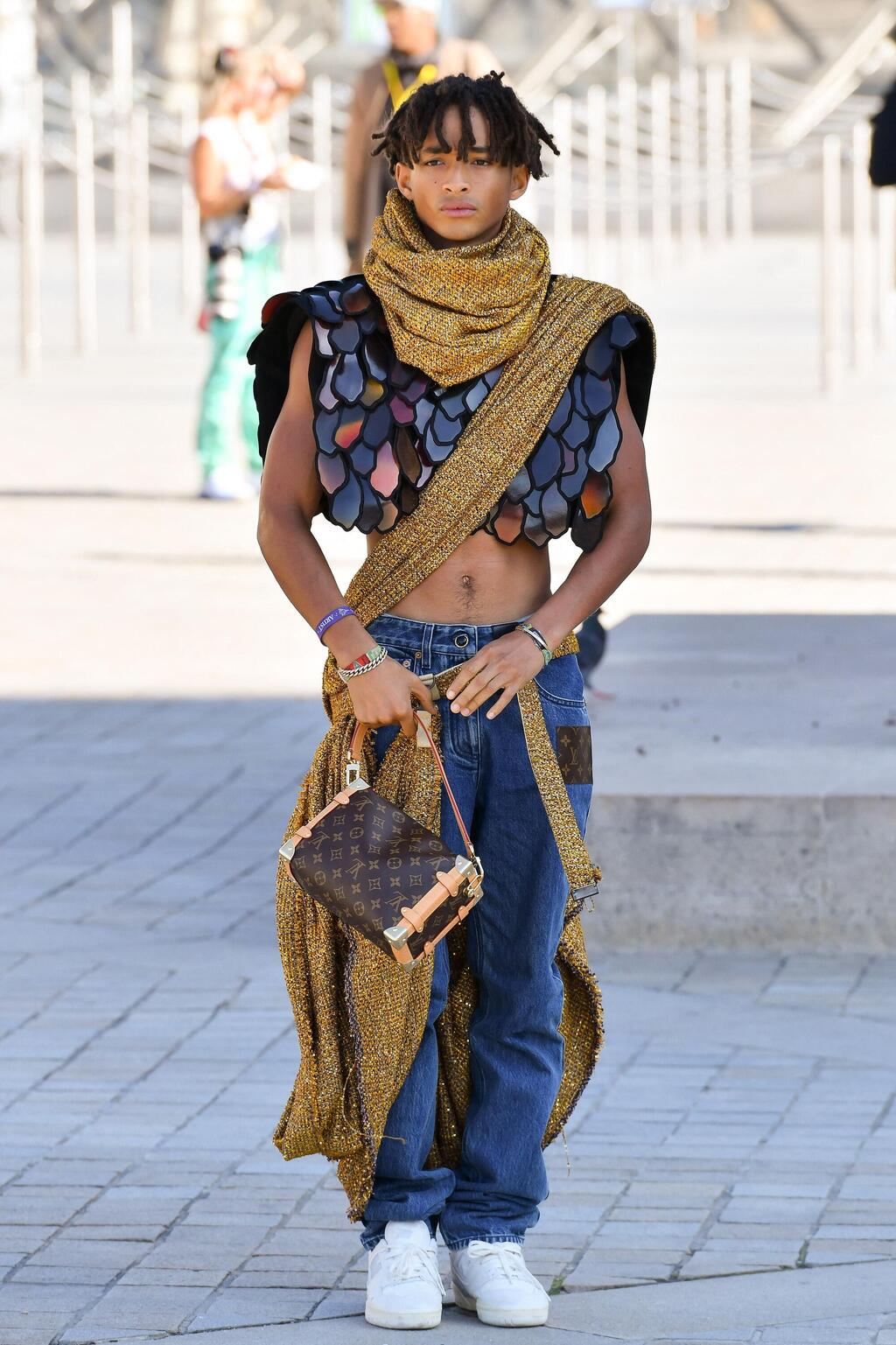 In a refreshing fashion twist, Smith made headlines with his gender-fluid clothing choices, donning dresses, skirts, and high heels. From his appearance in "Vogue Korea" magazine to accompanying Amandla (not a typo) Stenberg to prom in a fabulous dress, he boldly broke barriers. As the first man to grace the Louis Vuitton catwalk in women's clothing, he elucidated the point that there's nothing greater than being a trailblazer.
Smith has developed a thick skin when it comes to public criticism, saying, "The world may keep roasting me, but I'll keep shrugging it off. My mission is to help people feel comfortable and shed their fears. I'll keep pushing boundaries and taking the heat, so that future generations, including my own children, will embrace what was once considered 'abnormal' as totally normal."