Celebrities including Israel's own Gal Gadon, flocked to the Shrine Auditorium in Los Angeles on Sunday for the premier of the most talked-about summer film "Barbie," starring Margot Robbie and Ryan Gosling. In Israel, the count down had begun in anticipation of the film's release to theatre in just 10 days' time.
On Sunday, the celebrities flocked to the Shrine Auditorium in Los Angeles, and we were happy to see that most of them stuck to the dress code, and sported pink outfits to complement the pink carpet.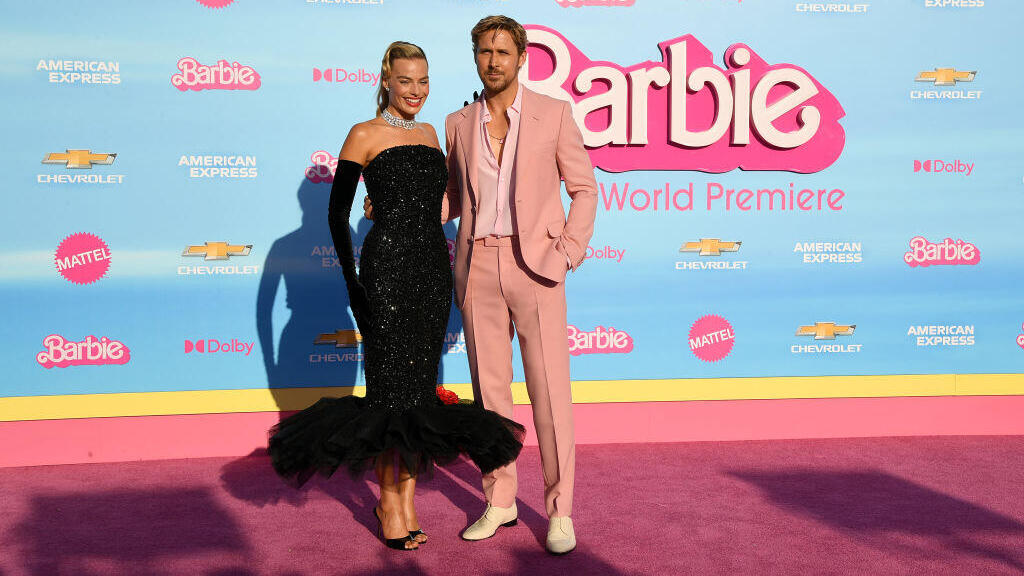 Margot Robbie appeared on the pink carpet, in a black dress which was a recreation of the original Barbie "Solo in the Spotlight" strapless from the 1960 collection of Mattel's doll. Every detail in the outfit was spot on - from the necklace to the red flower at the bottom.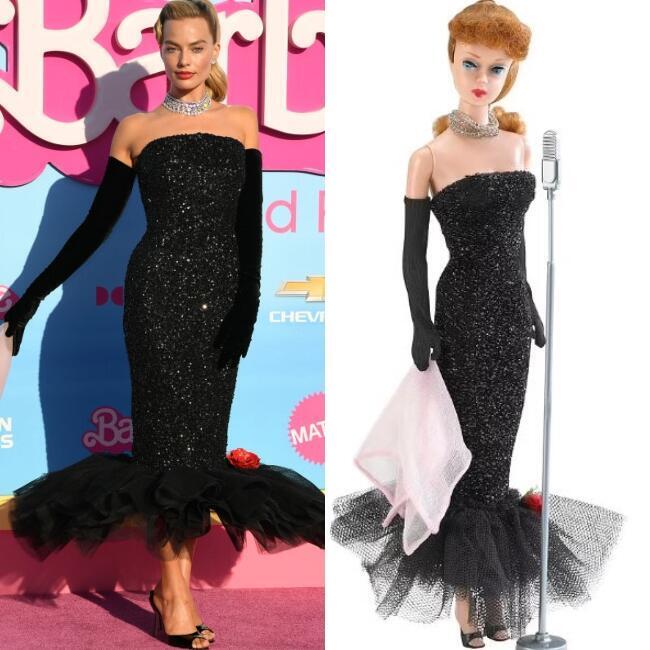 In contrast to Robbie, who clearly invested hours in preparations for the premiere and dropped jaws with her priceless look, her co-star Ryan Gosling wore a brighter and simpler outfit. His stylist Mark Avery dressed him in a chic pink Gucci suit and completed the look with white Oxford shoes.
And with all due respect to Margot and Ryan, it's time to acknowledge the guest of honor (at least from our perspective) Gal Gadot. The Israeli star strayed from the dress code with an eye-catching brown leather dress, but we all know Gal doesn't need to wear pink to look like a Barbie.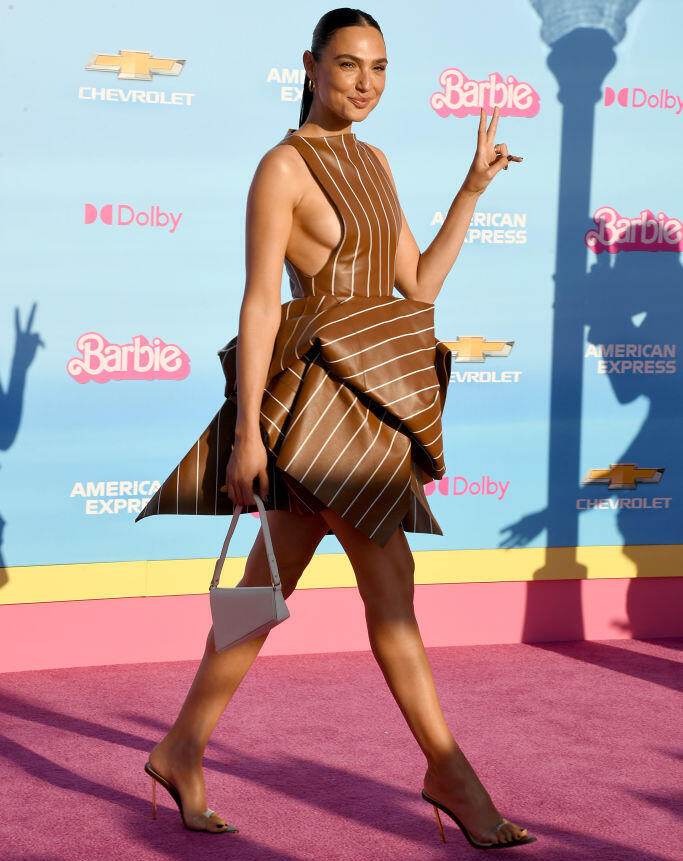 Amongst the other stars on hand at the glamorous event were Finneas O'Connell, Dua Lipa, Billie Eilish, Nicki Minaj, America Ferrera, and Ashley Graham - each of which added his/her stylish touch to the Barbie-themed event.