The 62nd annual Israel Festival will open in August featuring International concerts, theater, dance and performance over 10 days in three Jerusalem venues, some without cost and others limited to no more than NIS 180.
"We live in a special time. A time when art meets struggle. The street meets the stage. The artists meet the city square. This year the festival offers artistic adventures that in our eyes are an answer to the fascinating relationship between seemingly opposite concepts," Art | Battle artistic directors Itay Mautner and Michal Vaknin said.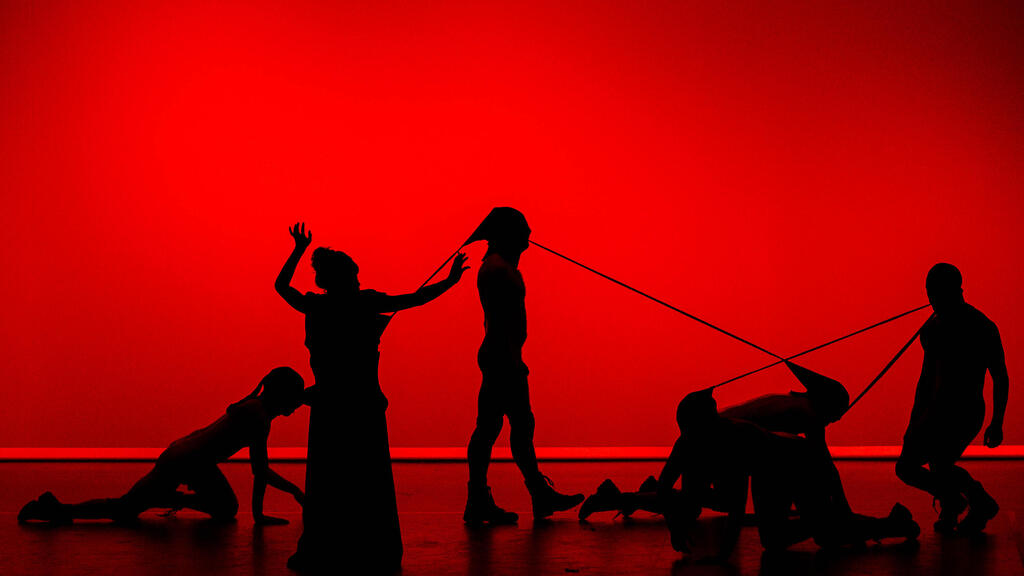 "Early in our work on the upcoming festival, we couldn't help but take note of the real-time events, which led us to think about the concept of "martial arts." All the while, as the artistic program was taking shape, we were looking for answers to questions about the role and place of art in the current conflictual reality. And once that thought entered, it began to take root," they said.
"Martial art. On their own, these two words are worlds apart but together they share a fascinating connection: values such as observation, devotion, sacrifice, practice and transformation. Characterizing these two words are pioneering thinking, deep listening and exceptional ideas that ultimately have an impact on the entire world. The Israel Festival 2023 seeks to put these words in the center, on stage, in the public space, in graphic images, in written texts," they said adding they will offer their audiences artistic adventures that may be a remedy to the challenges of the time.
The festival will open with 2 large concerts in Ha'atzmaut Park and then move into the stages of the Jerusalem Theatre. It will close with three packed days of performances in the Jerusalem Arts Campus.
Rising names and big stars from around the world will participate in this year's festival including podcast icon Ira Glass, Tank and the Bangas, theatre director Lola Arias, and Argentinian choreographer Alice Ripoll with Herenseble.
Here is a small taste of what will be on offer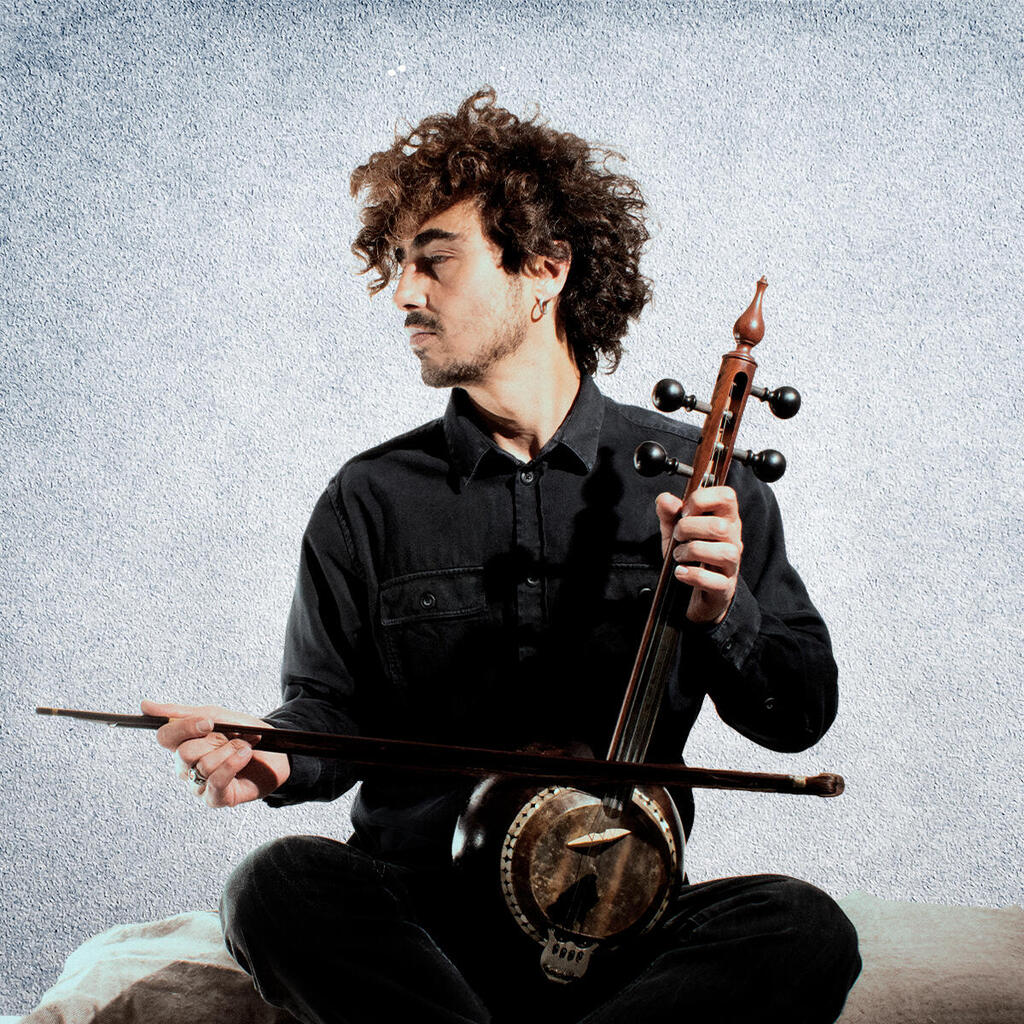 Mark Eliyahu will host Rita, one of the richest voices of Israeli music, the Sufi master from Turkey, multi-instrumentalist and vocalist Omar Faruk Tekbilek, the man with the biggest soul In Asia, Shai Tsabari, and the heartbreaking singer and performer, Valerie Hamaty. The compositions that will play out live on stage invite you to be drawn into an evening of fantasies and take in the encounters, where the modern meets the ancient, the secular approach the sacred, East faces West, and where the deepest emotions can turn into a celebration.
Date & Hour: 1.8.23, 20:30
Location: Ha'atsmaut Park
How Do We Get Rid of All This Dirt? is a performance by Brazilian choreographer Alice Ripoll presenting an ancestral past filled with struggles, but also with secrets about joy and cheerfulness, widening the cracks that separate the clean from the dirty.
Six dancers, a blue plastic sheet, buckets, water and soap. The dancers clean, scrub and polish their bodies, the floor and each other, in an effort to make everything sparkling.
More than cleaning, Lavagem ("wash" in Portuguese) deals with what we designate as dirty. Cleaning's familiar movements are transformed into a poetic-political dance that expresses the absurdity of trying to live in a clean, unsullied world. We are the perennial losers in a never-ending war against what is marked as dirty in this world: The dirt never really comes off; it's only temporarily cleared away
Dates & Hours: 10.8.23, 18:45 | 11.8.23, 13:00
Location: School of Visual Theatre
Ira Glass Tells a Story about How to Tell a Story
Since the middle of the last century, people have been declaring the death of radio, but it has witnessed an extraordinary rebirth as podcasting. Ira Glass is one of the people behind that renaissance. He invented a style of audio storytelling that's been widely imitated in that boom.
Glass' show, This American Life, is the most popular weekly podcast in the world. He was also one of the creators of Serial, which launched the podcasting explosion in 2014.
In this show he weaves together audio, video and music, bringing alive the mechanism by which he crafts compelling, memorable stories along the way.
Date & Hour: 9.8.23, 20:30
Location: Beit Ha'am Cultural Hall
In a second performance Glass will host author Etgar Keret in Half-baked Stories about My Dead Mother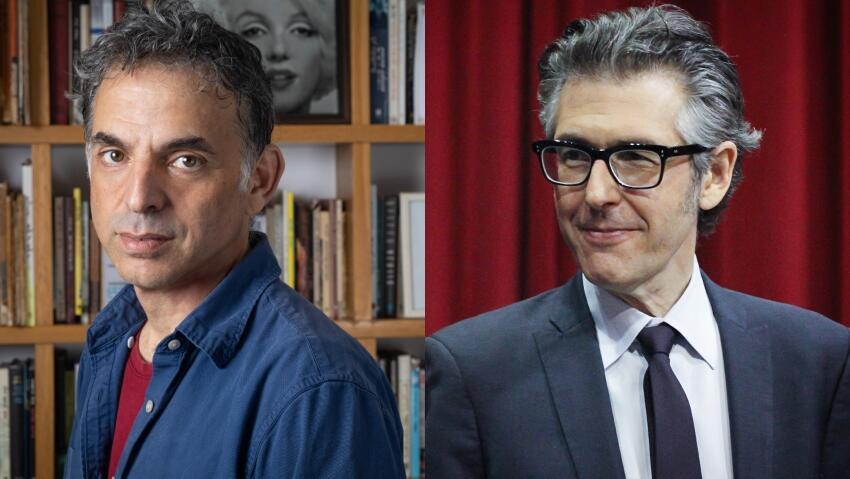 "This show really began on a bus heading out of Tel Aviv last summer," Glass explains. "Etgar told me a story that went off like a dense little bomb of feeling – really one of the most remarkable things I'd ever heard – and I thought 'I have no idea how this can be a show but we have to make it into a show.'"
It was a story about his mom. Etgar had spent his life writing books on every conceivable subject but somehow was never able to write about his mom. Then he started writing these tiny stories, each just four or five paragraphs long, that capture different sides of her. His mom, Orna Keret, was complicated. She was vengeful and loving. Maria in West Side Story and Thanos in the Marvel Cinematic Universe. Capable of extreme action.
"When I began publishing my stories, they were immediately classed as 'fantastic' and 'unrealistic' but I was just trying to tell things as they were. It was only when I started sharing my mom's life story with Ira and saw him listening, the way you listen to a fairytale that I realized that the stories I write are fantastical because I was raised by a fantastical mother who made me take the surreal for granted."
Date & Hour: 10.8.23, 21:00
Location: Beit Ha'am Cultural Hall