When Lior Raz and Avi Issacharoff, creators of hit Israeli action series Fauda, worked on the mini-series Ghosts of Beirut, which focuses on Lebanese arch-terrorist Imad Mughniyeh, Hezbollah's military chief and second most important operative who was killed in a 2008 car bomb explosion in Damascus, they looked for a Hollywood star to portray one of Mughniyeh's first victims: Robert Ames, an American spy and head of the Middle East division at the CIA, who was killed in a 1983 suicide bombing of the U.S. Embassy in Beirut by a Shiite terrorist.
Lebanon at that time was in a state of chaos after the first Lebanon War. The Americans, who tried to reach an agreement and bring about the withdrawal of Israeli forces, relied on Mossad personnel in an attempt to capture Mughniyeh.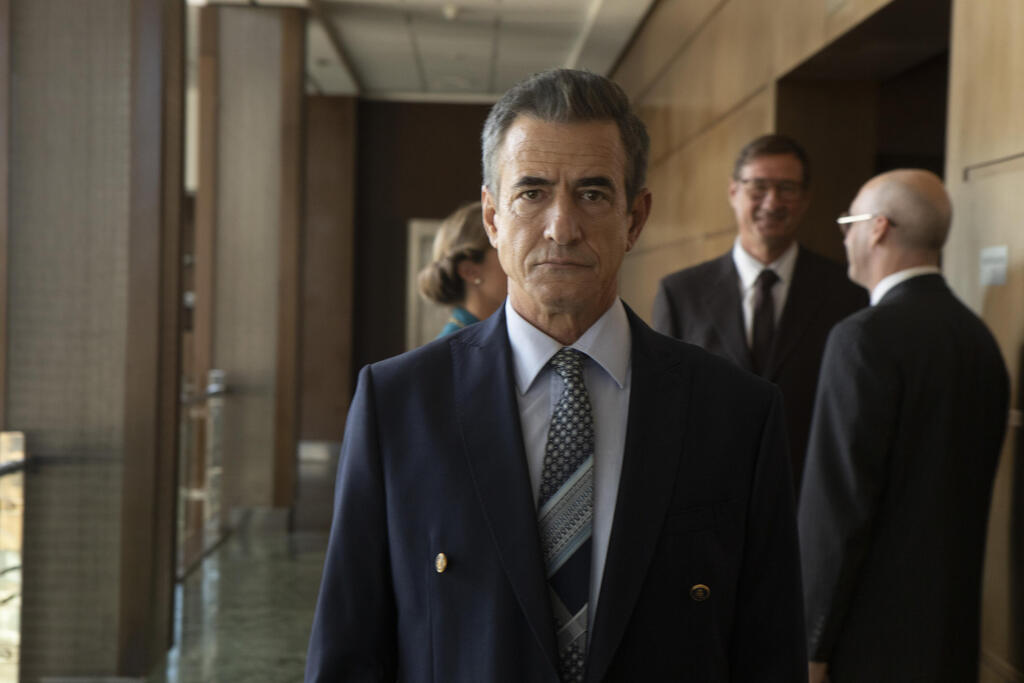 In the end, Raz and Issacharoff cast Dermot Mulroney, forever remembered from the romantic comedy My Best Friend's Wedding where he starred alongside Julia Roberts.
"Dermot is an excellent actor, who can play a character like Robert Ames," explains Issacharoff. "And it was a pleasant experience working with Dermot, a fascinating person who wanted to learn more and more, and managed to bring to the role the complexity and difficulties that Ames dealt with."
The show's fourth and final episode, which aired last week on cable network Showtime worldwide and on Yes TV and StingTV in Israel, is an excellent opportunity to talk to Mulroney. "The script came to me and immediately I recognized what an honor it was being asked to play Robert Ames in our country," he tells Ynet in a transatlantic Zoom call.
How did you prepare for the part?
"There's a wonderful biography about him and lots of incredible source material of the relations in the region at that time. But for me, I felt a very close connection to the character of Robert Ames once I learned about him because he's from the same part of the country I grew up in, at the same vintage, meaning he would be my father's age. Lots of kids, Catholic family in the 70s and 80s, father traveling for work.
So I did a lot of things that felt similar to me and helped me create a deeper bond between myself and the character, and then I was called upon to play a tragic part of the storyline too."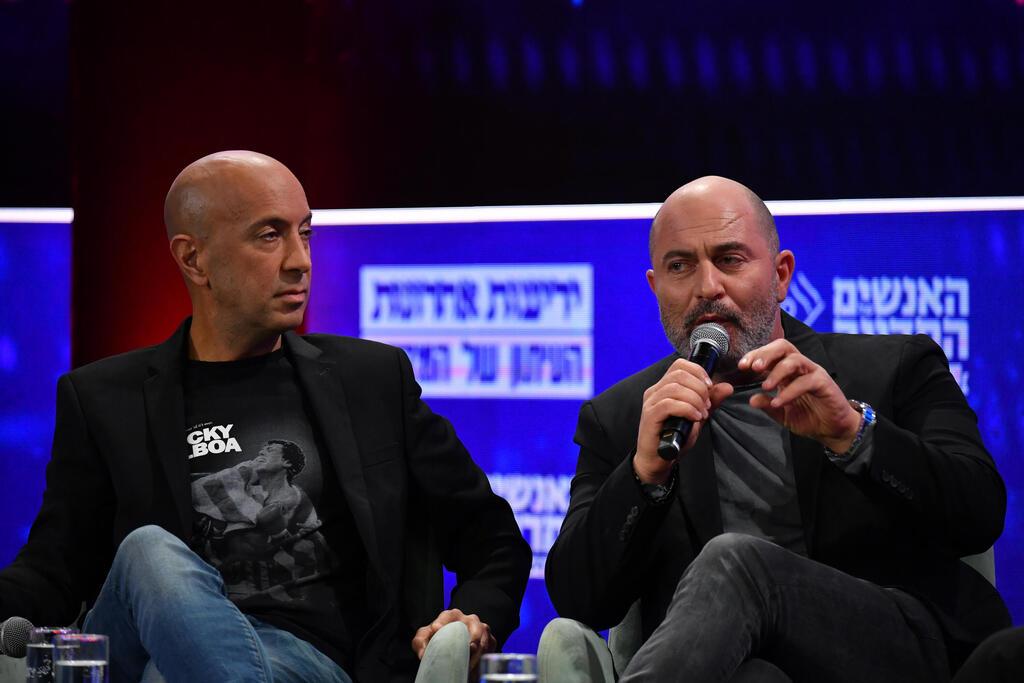 Did you watch Fauda before, and how was it working with Lior Raz and Avi Issacharoff?
"Amazing. I believe Avi even makes a brief appearance on screen in Ghosts of Beirut. And of course, their work on Fauda is internationally renowned and that was one of the elements that drew me to want to do the project. They came to me.
I didn't know Greg Barker. I'm so glad I do now. He's the director, researcher, filmmaker, documentarian that put the whole thing together. But yes, Fauda and its success was a large part of why I knew I was in good hands, and indeed I was... I knew I was working with filmmakers who have no fear telling big, difficult, even tragic stories. I knew I was in the hands of very experienced, very impressive filmmakers who take on huge challenges and that's what I like to do too."
Both Palestinian and Israeli actors feature in Ghosts of Beirut, from Amir Khoury (who portrays a young Mughniyeh) and Hisham Suliman (who portrays Mughniyeh in his later years) to Yuval Scharf, Michael Moshonov (who portrays Meir Dagan, a former head of the Mossad), Yaakov Zada Daniel, Ido Goldberg, Tzahi Grad, and Hadar Ratzon-Rotem.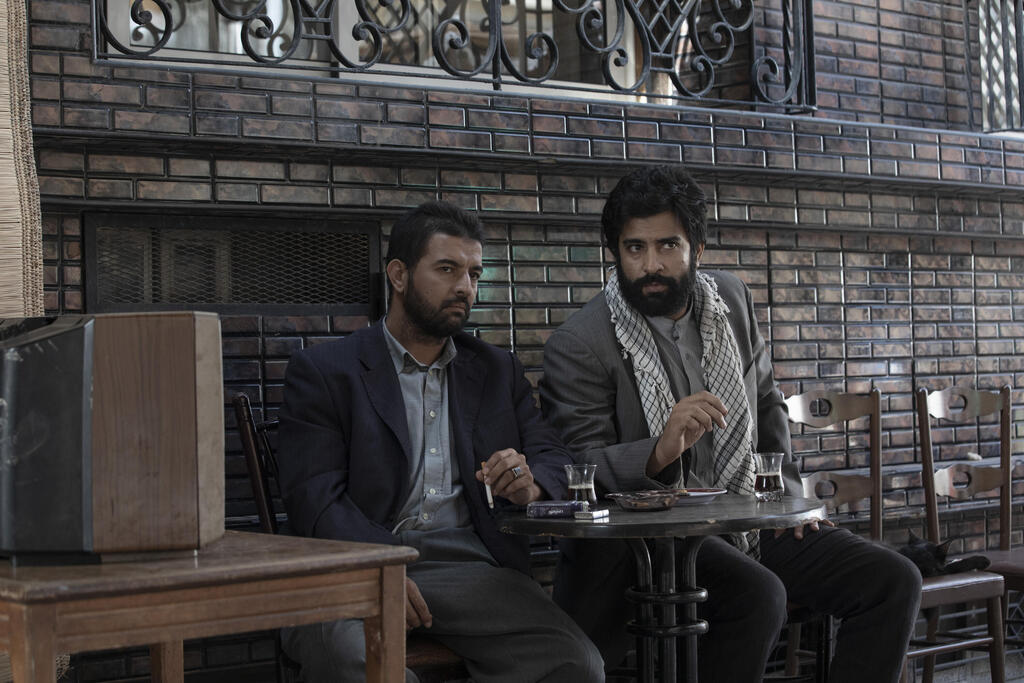 "The most amazing thing for me was working with actors from both nations, from different regions, really all across the Middle East," Mulroney says, who adds that he's fostered a particularly close friendship with Zada Daniel and Moshonov during shooting sessions in Morocco.
"Michael Moshonov is a good friend of mine, that I worked with very closely because we went even further out of Casablanca together. We shot those incredible scenes where we're looking for the identity of the suicide bomber and where he was rooted and how they thought, which I think we know very well now, but our story is telling the dawn of the inception of this tactic of sending somebody in who's willing to kill themselves to blow up their adversaries.
So it's a weird story to tell, but that's partially what we're telling about, the advancements in the technology of terrorism, that bomber, played by the incredible Amir Khoury who played Mughniyeh. But of course, there's several actors that play that key role and Ghosts of Beirut is really a manhunt story, ultimately. To track down who this phantom of a terrorist and idealist, fundamentalist, zealot and criminal is. To point out and track him down."
Mulroney says he's never been to Israel but working with the Israeli cast aroused his interest in visiting the Jewish state.
"Moshonov invited me repeatedly from the moment I met him. It's the most welcoming group of actors, saying 'you must come, you must come'. So I will one day. Yes, but I have not had that pleasure yet."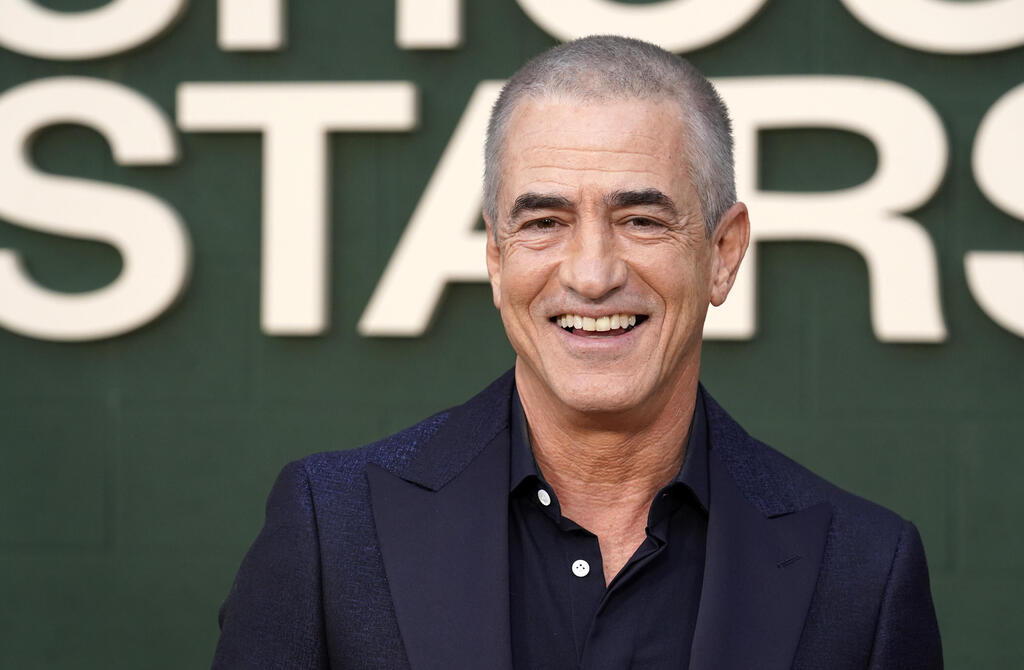 Mulroney was born in Alexandria, Virginia, the third of five children. His father was a law professor and his mother was a performer in a local theater from whom he inherited the love of acting.
"I always loved acting. From seven years old straight through college. But I always thought 'that's impossible. Don't be a dreamer, learn a trade, teach yourself something useful that you can use later on.' But instead, all along I was doing plays, trying a little bit. So many teachers emerged in my life, I looked back and so many people were so key in key moments."
After graduating in communications, Mulroney moved to Hollywood and appeared in the 1988 comedy Sunset alongside Bruce Willis. And he hasn't stopped working since, appearing in films such as About Schmidt alongside Jack Nicholson, My Best Friend's Wedding with Julia Roberts, David Fincher's Zodiac and his critically acclaimed role in August: Osage County alongside Meryl Streep and Julia Roberts
Recently he was also featured in Scream 6 and the romcom series Four Weddings and a Funeral. Mulroney is also a talented cellist and has played on the soundtracks of numerous TV shows and movies.
Mulroney, who used to be a staple on "sexiest men in the world" lists in the past, has appeared in 153 movies and TV shows, but he is most associated with 1997's My Best Friend's Wedding - a romantic comedy in which he and Roberts play two best friends who swore to each other that if they hadn't found their true love by the age of 29, they would marry each other.
When Mulroney's character invites Roberts' character to meet his fiancée, she suddenly realizes she's in love with him - and now has four days to get him to realize he's in love with her too. To ruin the wedding, she seeks the help of a gay friend, played by Rupert Everett.
"My memories [from the shooting of the movie] go on and on. Every day, someone will bring that up. I mean, every day for 25 years. Let's say five times a week for 25 years, someone has brought up that movie. So you do the math," he laughs.
"So it is a big part of my life and the memories continue to this day. And I'm so amazed and honored to be in a movie that gave people memories that have lasted now a lifetime. Granddaughters are talking about watching it with their grandmother now that the movie is three generations old. I'm so touched and honored to be a part of it
Are you still in touch with Julia?
"Yes, I'm still really close in touch with Julia. Last weekend, she was on the tour boat on the Chicago River where we have that scene that I will always remember. The two friends, one last minute together before the wedding activities kick off when we find ourselves dancing together on the tour boat under the bridge. So Julia five days ago sends me cell phone footage of the boat going underneath the bridge."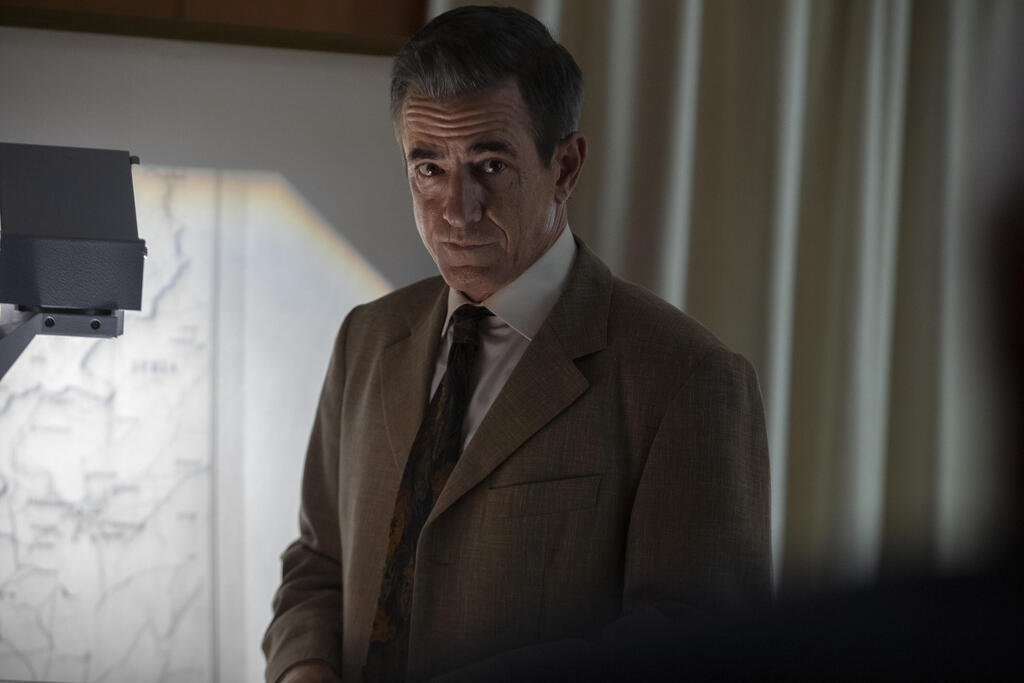 Mulroney, a father of three, will celebrate his 60th birthday in late October. "Can't believe it, right?" he laughs. "I feel great. I was born on Halloween, which is a really fun holiday over here in the States. So I've never minded birthdays at all. Sixty seems like a nice round number. You know who else is turning 60 this year?"
No, who?
"All the 59-year-olds, so we're in it together."
I really appreciate you taking the time to chat with me, given how busy you are. I saw on IMDb, you're currently working on 17 upcoming projects.
"I've been very busy," he laughs, "and so blessed and I'm so deeply grateful."
What drives you to work so hard?
"There's a lot that goes into that. I was brought up to be a very hard worker, with a strong work ethic from my family. That's kind of built into me and my siblings, so I honor my father by working hard the way he did and I've had latent times too as an actor…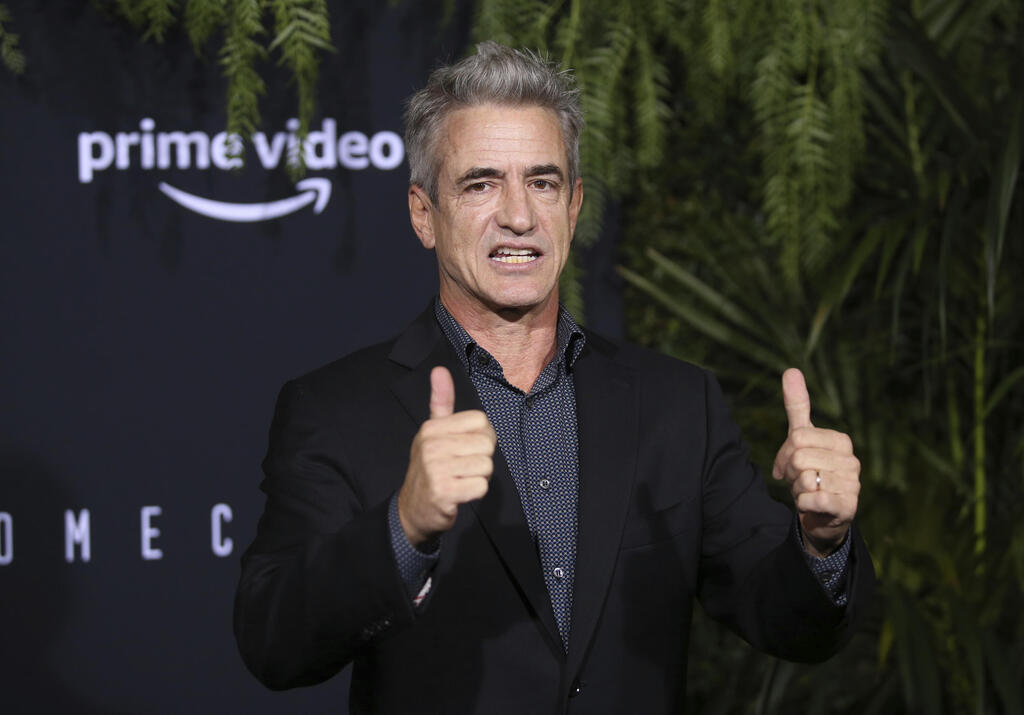 One of my father's terms was 'make hay while the sun shines', so I'm doing that, and quite frankly, I keep receiving the most amazing opportunities in the form of the most intriguing acting roles, such as Robert Ames and some of the other roles I've done recently, even in some maybe smaller films, independent movies... I get so many different types of parts that they're irresistible and I have to take them. I'm so pleased to be included in Ghosts of Beirut and so happy that I took upon the challenge of this role and being one of the many parts that put together many different perspectives on this complex story."
Age 60 is a good time for soul-searching. When you look back on your life and career, do you have any regrets?
"No, no regrets. Are you mad? I've loved every minute of it. Can't believe my good luck."