As with everything these days, this heated public debate started with a tweet. Last year, when the second season of the series "Euphoria" premiered on HBO, a young individual on Twitter exposed some not-so-revelatory scoop, and revealed that one of the actresses, Maude Apatow, is the eldest daughter of director Judd Apatow and actress Leslie Mann.
From that moment on, TikTok became an operation room of investigations and a platform exposing hundreds of celebrities who are actually children of celebrities, many of whom became stars even before Generation Z was born. The young TikTokers were left speechless - Nepotism? In Hollywood? Impossible!
Pretty quickly, the term "nepo baby" was coined, referring to the children of celebrities who have succeeded in careers, usually the same, or adjacent, career to their celebrity parents or other esteemed relatives.
Maude admitted that she felt "a little sad" when she first learned that people think she's a "nepotism baby."
"I try not to let it get to me because I obviously understand that I'm in such a lucky position," she explained, while also noting that her career is still in the "early" stages, so "I don't have much to show yet, but hopefully one day I'll be really proud of the stuff I've done by myself."
It's a bit unfair that the subject of the initial outrage happened to be Judd Apatow's beloved daughter, who isn't much of a big star. A quick look at the list of cases of nepotism in Hollywood throughout history puts things into perspective, and proves that this revelation is nothing to write home about.
Kiefer Sutherland is the son of Donald Sutherland; Emma Roberts is Julia Robert's niece; Sofia Coppola is the daughter of Francis Ford Coppola, and Nicolas Cage is her cousin; Lily-Rose Depp is the daughter of Johnny Depp and Vanessa Paradis; Zoe Kravitz is Lenny Kravitz's daughter; Kate Hudson is the daughter of singer Bill Hudson and actress Goldie Hawn; Hailey Bieber is one of the Baldwins; Brooklyn Beckham is the son of Victoria and David; Kaia Gerber is Cindy Crawford's daughter; Liv Tyler is Steven's daughter; Apple Martin is Gwyneth Paltrow and Chris Martin's daughter... take a breather, 'cause this list can go for miles.
Willow and Jaden are Will Smith's children; Lily Collins, AKA Emily in Paris, is Phil Collins' daughter; Dakota Johnson is the daughter of Don Johnson and Melanie Griffith; Margaret Qualley is Andy MacDowell's daughter; Rashida Jones is Quincy Jones' daughter; Tracee Ellis Ross is Diana Ross's daughter; John David Washington is Denzel's son; Jamie Lee Curtis is Tony's daughter; Ben Stiller is Jerry's son; Angelina Jolie is the daughter of
Jon Voight
; Charlie Sheen and Emilio Estevez are Martin Sheen's sons; Michael Douglas is Kirk's son; Jane Fonda is Henry's daughter; Liza Minnelli is Judy Garland's daughter. And so on and so forth.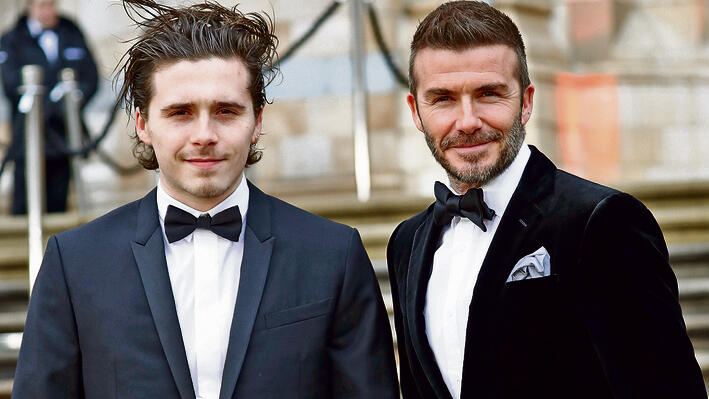 The fact that these famous and successful people are children or relatives of other famous and successful people is not really surprising, but the term "nepotism baby" acts as a trigger. It's unpleasant, to say the least, to be defined that way. No one wants to think that they succeeded only because their father is famous, and second-generation celebs fight a long battle to break free from their parents' shadows.
The discussion took on another dimension when Lily-Rose Depp, who can now be seen in The Idol, the series created by the late Sam Levinson – son of the legendary director Barry Levinson, rejected the term "nepotism baby" and the accusations altogether.
"The Internet cares a lot more about who your family is than the people who are casting you in things," the 23-year-old said in an interview with Elle Magazine in November. "Maybe you get your foot in the door, but you still just have your foot in the door. There's a lot of work that comes after that.
"It's weird to me to reduce somebody to the idea that they're only there because it's a generational thing. It just doesn't make any sense. If somebody's mom or dad is a doctor, and then the kid becomes a doctor, you're not going to be like, 'Well, you're only a doctor because your parent is a doctor.' It's like, 'No, I went to medical school and trained.'
"I just hear it a lot more about women, and I don't think that it's a coincidence," she added.
The internet, of course, didn't like Depp's response, which certainly had some logic to it, but also some ignorance. The backlash to her interview only further proved the privilege of being a "nepo baby," and brought it back to the headlines.
Gwyneth Paltrow, both the mother of Nepo Baby and a Nepo Baby herself (she is the daughter of the wonderful actress Blythe Danner), responded with a nuanced angle: "As the child of someone, you get to access other people don't have, so the playing field is not level in that way.
"However, I really do feel that once your foot is in the door, which you unfairly got in, then you almost have to work twice as hard and be twice as good," she said.
The Vulture magazine came out with a whole series of articles about Nepo Babies, including a breakdown of different levels of inheritance and DNA. However, it was also highlighted that some celebrities are so talented that they would have become stars anyways, including Jamie Lee Curtis, Jane Fonda, Laura Dern, Ben Stiller, Liza Minnelli, Angelina Jolie, Michael Douglas and Maya Hawke (daughter of Uma Thurman and Ethan Hawke).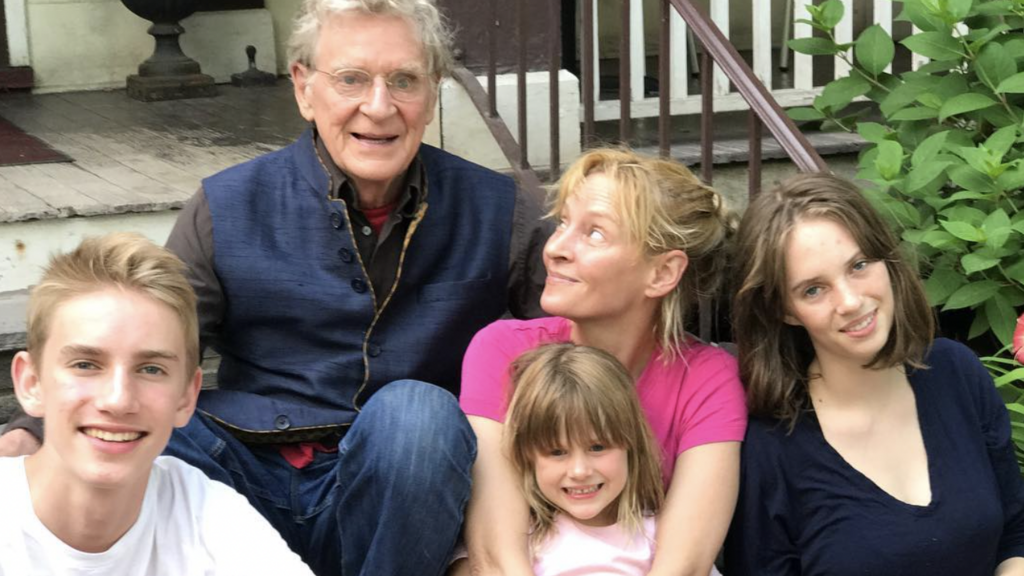 "I feel like the only way to handle the nepotism thing – which definitely gives you massive advantages in this life – is, you will get chances for free, but the chances will not be infinite," Hawke told Rolling Stone in 2022. "So you have to keep working and do a good job. If you do a bad job, the chances will stop. That's my ethos."
The best response from the younger generation in Hollywood came from Allison Williams, one of the hot names in the industry and the daughter of the legendary TV presenter Brian Williams.
"All that people are looking for is an acknowledgment that it's not a level playing field. It's just unfair. Period, end of the story, and no one's really working that hard to make it fair. To not acknowledge that me getting started as an actress versus someone with zero connections isn't the same — it's ludicrous," she said.
"It doesn't take anything away from the work that I've done. It just means that it's not as fun to root for me."
It's understandable why people focus on nepotism in Hollywood particularly, but from George Bush Jr. to Justin Trudeau, nepo babies exist in every industry. Generational wealth is passed down just like Vanessa Paradis' cheekbones were passed down to Lily-Rose.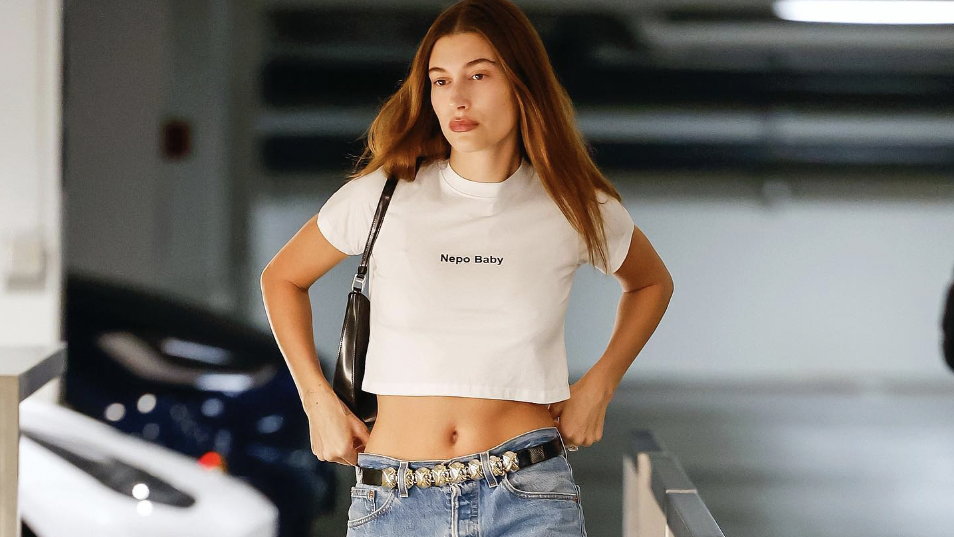 Tom Hanks has four children, and all of them are actors. He was recently asked several times about this phenomenon and answered similarly to Lily-Rose Depp, but from a parent's perspective.
"This is the family business. This is what we've been doing forever. It's what all of our kids grew up in. We have four kids, they're all very creative, they're all involved in some brand of storytelling. If we were a plumbing supply business or if we ran the florist shop down the street, the whole family would be putting in time at some point," he said. "The thing that doesn't change no matter what happens, no matter what your last name is, is whether it works or not. "
Hanks added, "I think my kids are all like Renaissance artists, you know? [They] are good at whatever they choose to be. But the question here is, can you make it stick? You've got to have a passion, you've got to have a drive. And yeah, our household has existed in the company town that is Los Angeles."
Zoe Kravitz didn't understand the fuss, stating, "It's completely normal for people to be in the family business."
Neither Hanks nor Kravitz are mistaken. When it comes down to the facts, studies show that children of doctors are 20 times more likely to enter the medical field, and children of academics have five times higher chances of attending university. Of course, this doesn't make those born without these advantages feel any better.
Jamie Lee Curtis is probably the only celeb who isn't pushing away this title. "It's important for me, given that I'm this bougie princess from Los Angeles – even if I claim I worked hard, I've never really worked hard a day in my life," she said.