Recently uncovered journals belonging to Israel's first prime minister David Ben-Gurion have been supplying historians with an intimate look into the man who is considered the father of the nation.
Among the many revealing aspects of his life, Ben-Gurion's long years of marriage to his wife Paula, and her ever-felt presence and dedication to his work, have been well documented. But in his journals, the leader describes the beginning of their union in curt terms unbefitting what was later to be seen as a close partnership. "I was married," he noted, without even mentioning his bride's name.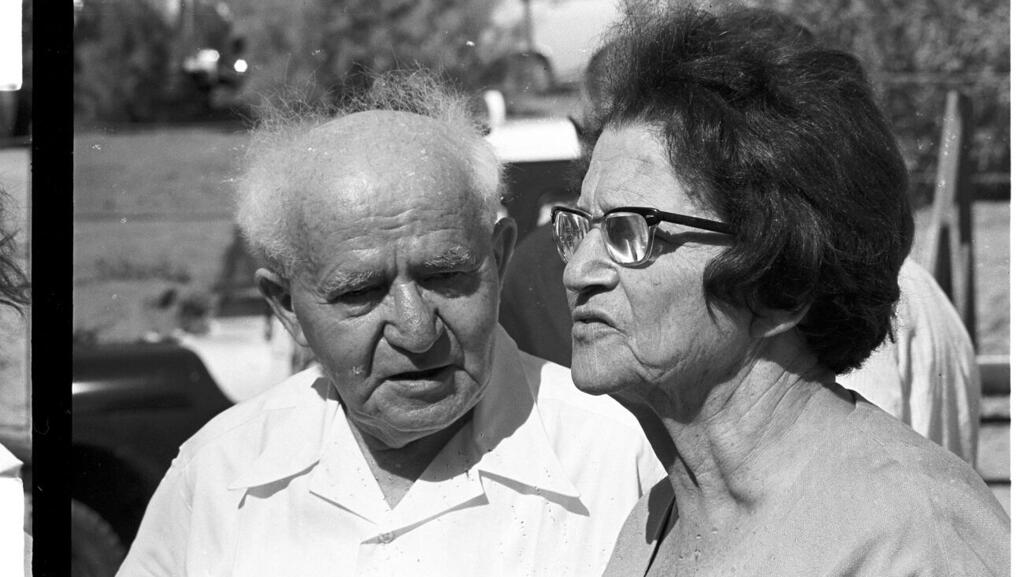 "I met Paula at Dr. Alsberg's home where she had her own room," he wrote of the 1916 encounter. "That is where we became familiar and close. She was not a Zionist and was an anarchist, like many of the left-leaning younger generation of the time," he wrote.
Paula had at the time been studying medicine and after her father had died became a nurse.
"When we fell in love, I told her that if she agreed to marry me, she would have to leave the United States and travel with me to a small, poor country, without electric power or gas, which does not have electric automobiles. She agreed."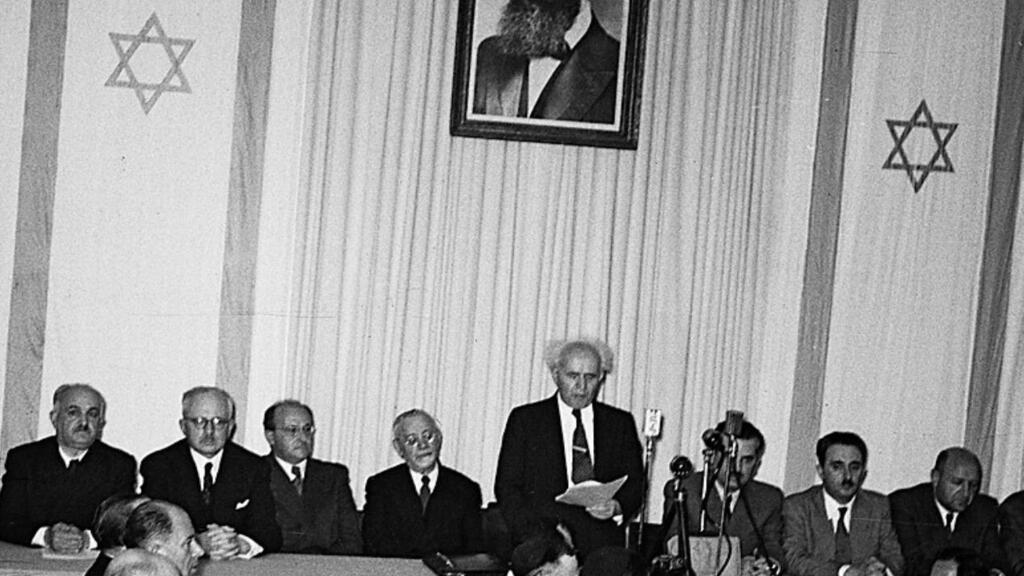 The couple were married in a civil ceremony at the Manhattan Registrar in 1917. There were no guests at the ceremony, no presents, or a party and they had not taken the time for a honeymoon. Immediately after the wedding, Ben-Gurion hurried off to a meeting he was already 15 minutes late for, and Paula went to work.
"They were probably not particularly excited about the wedding itself, " Ramon Ziv Av, the head of the archive at the Ben-Gurion Heritage Institute in the Negev, said. " It likely reflects both their personalities. I think the journals teach us quite a bit about how little thought they gave the wedding itself. It was their love that was important to them," he said. "But she was already paying the price, right from the start."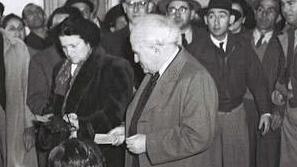 "Now, that you have taken upon yourself the heaviest of burdens a woman can bear for the man she loves, I don't think there is anyone else in this world that I could love more," Ben-Gurion wrote to his bride a year later. "I know the price that you have paid, for me and my ideals, in youth and personal happiness."
A day later, he wrote more, "My Paula, My great love. After our wedding, I find you more beautiful and kinder, than I could ever have expected. Now this is more than love. You are my saint, my tortured angel who hovers above me unnoticed, and to whom my soul is drawn." Ben-Gurion wrote.