In July 2017, legendary rock band
Guns N' Roses
took to the stage at Yarkon Park in Tel Aviv for one of the best rock performances ever seen in Israel.
The 60,000 people in the audience, all sworn fans, didn't stop dancing and shouting during the three-hour hit-packed show. Most of the attendees listened to the band during its heyday in the late 1980s and throughout the 1990s, and have grown up since with lead singer Axl Rose and guitarist Slash (AKA Saul Hudson), who poured their souls out on stage.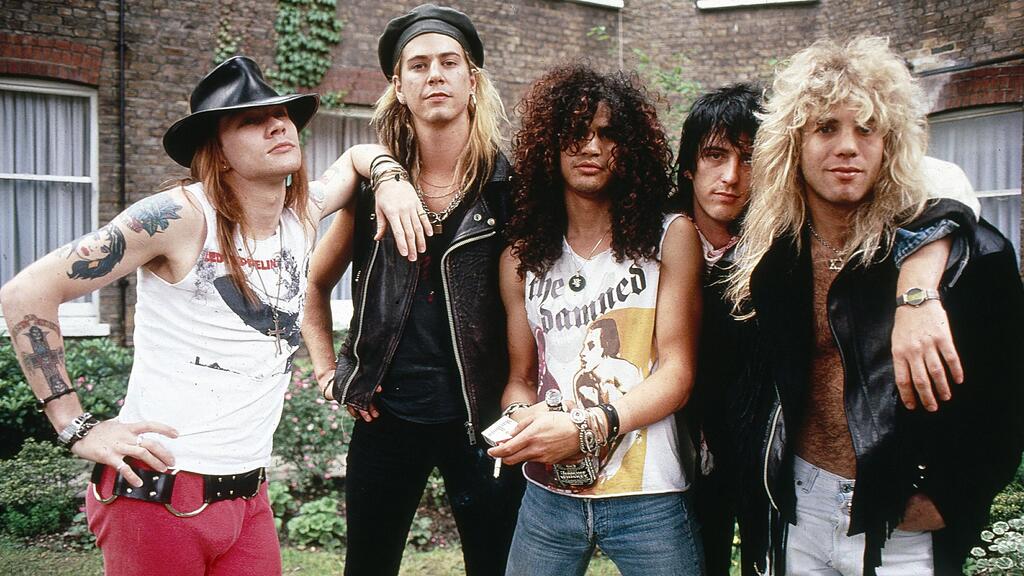 The crowd showed their adoration toward the band members by wearing clothes associated with them: red bandanas wrapped around their heads or arms, ripped jeans, tight-fitting leather pants, colorful tights, shirts with cut sleeves and the band's logo prints, shirts fitted with studs and of course, the American flag.
Next month, the band will land for another show in Israel, providing an excellent opportunity to reminisce about the band's impact on the worldwide fashion industry.
Axl Rose and Slash, the band's leaders, are still considered fashion icons through a combination of elements from other bands and musicians, and trendy fashion styles that created a cohesive and prominent look for them.
This includes inspiration from the glam rock of the 1970s and the new romanticism of the 1980s, Art nouveau jewelry, American-style elements, and tributes to David Bowie and Mick Jagger. Scottish kilts, slashed turtlenecks, velvet blazers, tight pants, and a unique dancing style were all adopted by the band's frontman, Axl Rose.
Slash established his fashion status through a black top hat, which became synonymous with him even today.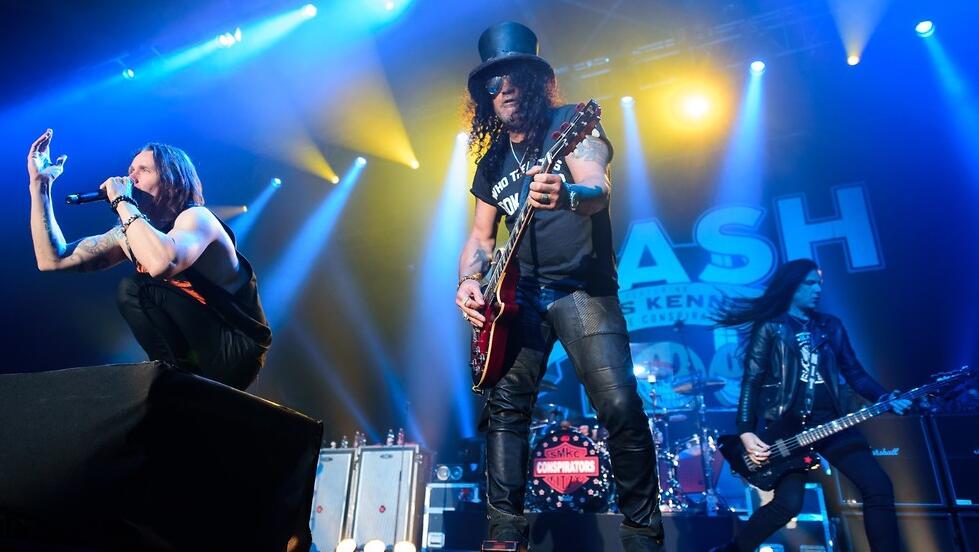 The person behind Guns N' Roses' fashion style over the years is Australian fashion designer, Ray Brown, who previously helped refine the fashion style of musicians Ozzy Osbourne and glam-metal band, Motley Crue.
"When they came to me they didn't have any money, they'd blown it all on drugs," Brown said in a 2011 interview with Vice magazine, where he talked about the loans the band took from him to finance their drug addiction.
"As they began to get more popular, Axl got weirder and weirder. There was one incident where I was really busy and he wanted me to pick up some denim vests he wanted patches added on to. I'd sent a girl I had helping me out to pick it up, and he was so annoyed that I didn't come to see him personally that he threw a chair through a window at her," he said.
One of the interesting points revealed in the interview with Brown touches on the band's holistic style, deciding to dress up with the same clothes they usually wear, unlike most artists who have different wardrobes for every day and for shows.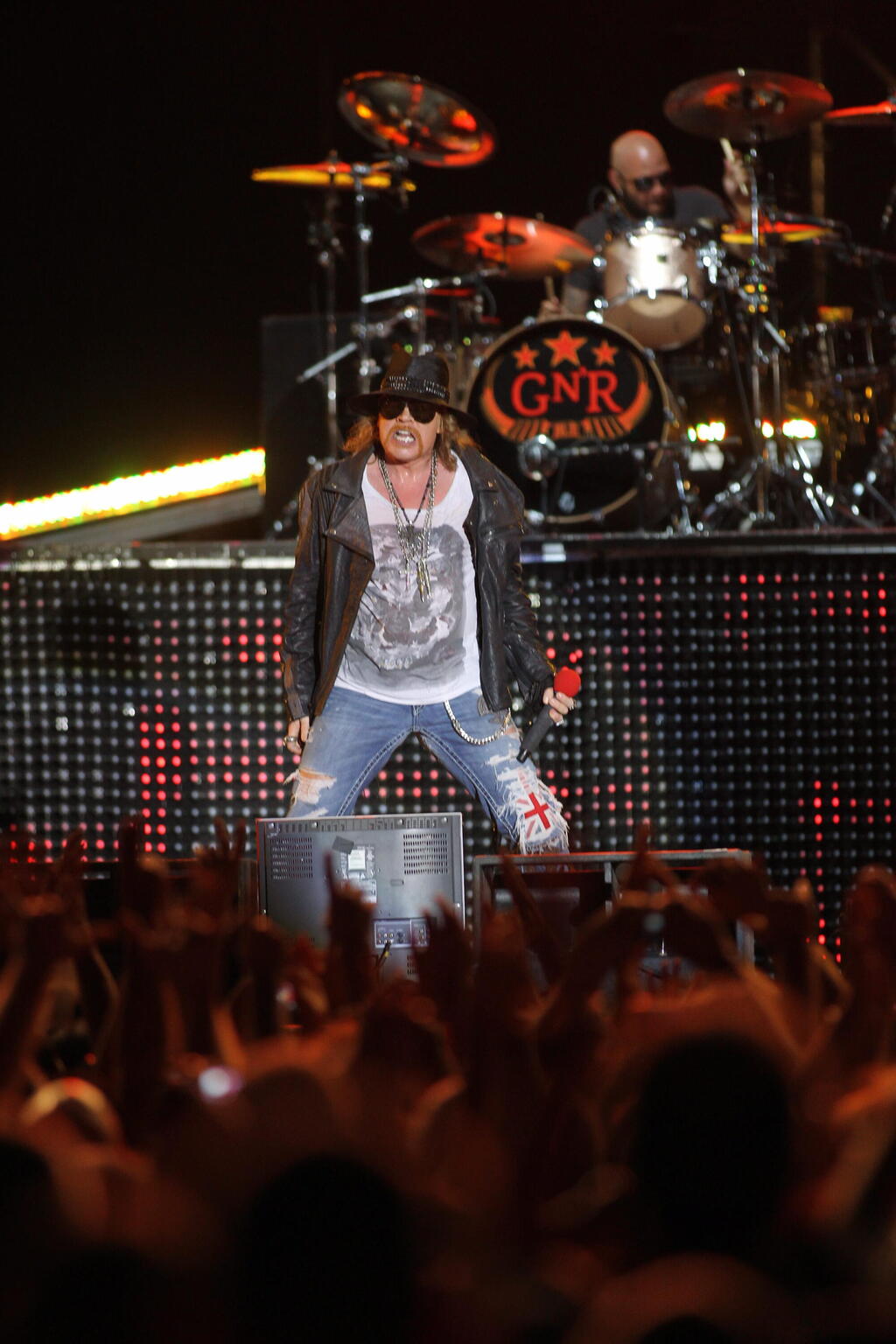 "Guns N' Roses, all the time, would wear the same stuff during the day straight onto stage," he said.
"If you saw them on the street, you'd know they were in a band, from the way they put their clothes together. Even though the stuff they wore during the day wasn't as outrageous as the stage stuff, you could still tell that they were in a rock band. It's a whole attitude about dress."
The band also used fashion and clothing on stage and in music videos to cause provocation, especially with American symbols: tight pants designed after the American flag worn by Axl for performances throughout the 90s or his red t-shirt sporting the image of murderer Charles Manson worn in front of 60,000 viewers in Japan and in the music video for the song "Dead Horse" from 1993.
But it wasn't just clothing that made Guns N' Roses an iconic band. From the beginning of their career, famous models participated in the band's music videos, led by Stephanie Seymour - one of the prominent models at the time who later became Rose's girlfriend.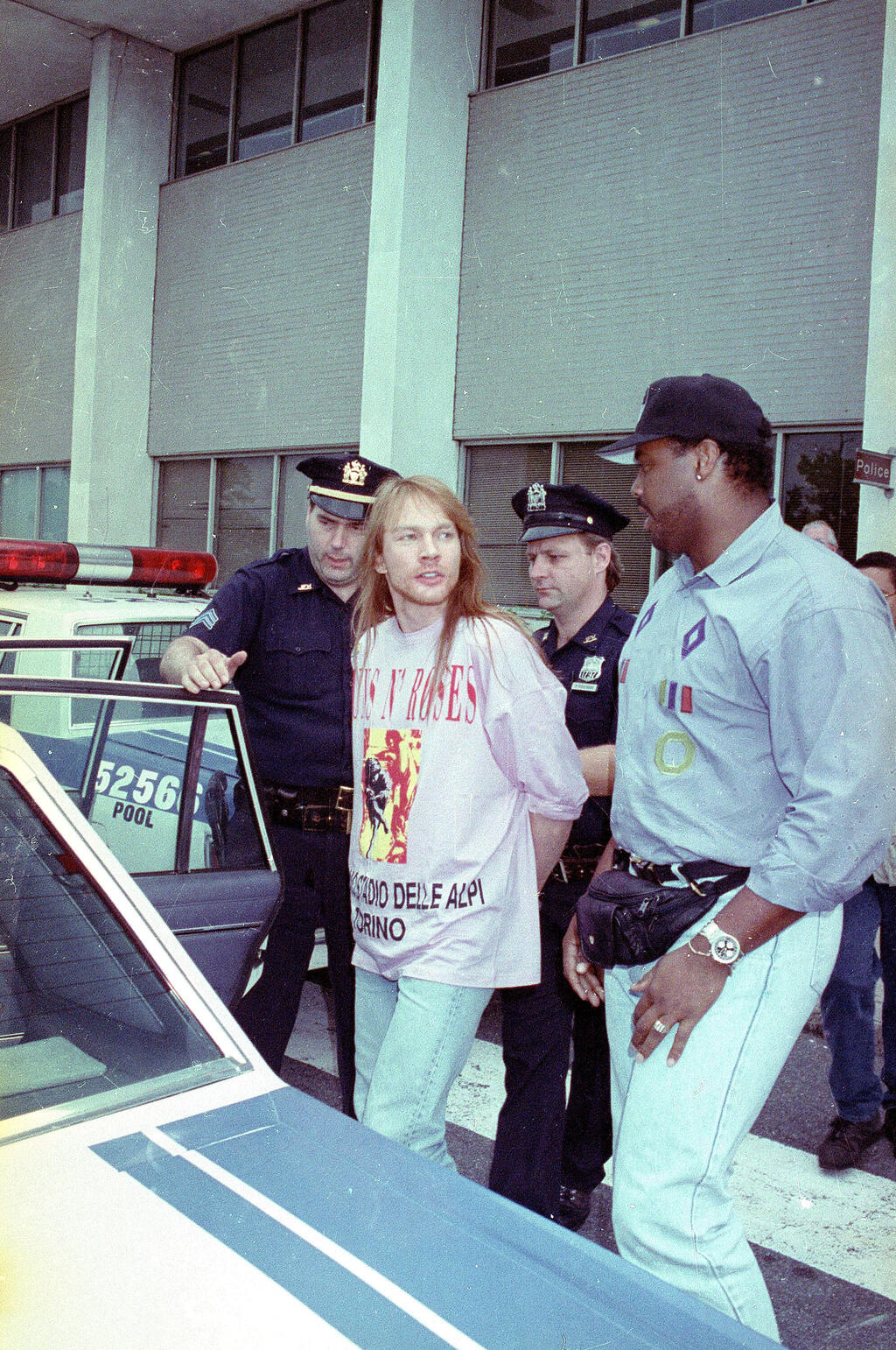 Seymour appeared in two videos for the songs "Don't Cry" and "November Rain," in which she dies and is buried deep in the ground. In reality, the model later revealed that their love had died long before the clip was shot.
She also said that Rose had emotionally abused her, while he claimed that Seymour was never loyal to him. The two separated after an unstable and tumultuous relationship that lasted two years at the beginning of 1993.