British pop star Robbie Williams surprised locals and tourists alike by singing with a busker on the Tel Aviv promenade, two days before his highly anticipated concert.
The two sang Williams's hit song 'Angels' from his first solo album released in 1997.
Williams returned to perform a show in Israel after an eight-year absence. He gave a press conference on Tuesday, ahead of Thursday's performance in Tel Aviv's Hayarkon Park as part of a concert that will include other artists participating in the Summer in the City festival. He then made this spontaneous appearance in Tel Aviv.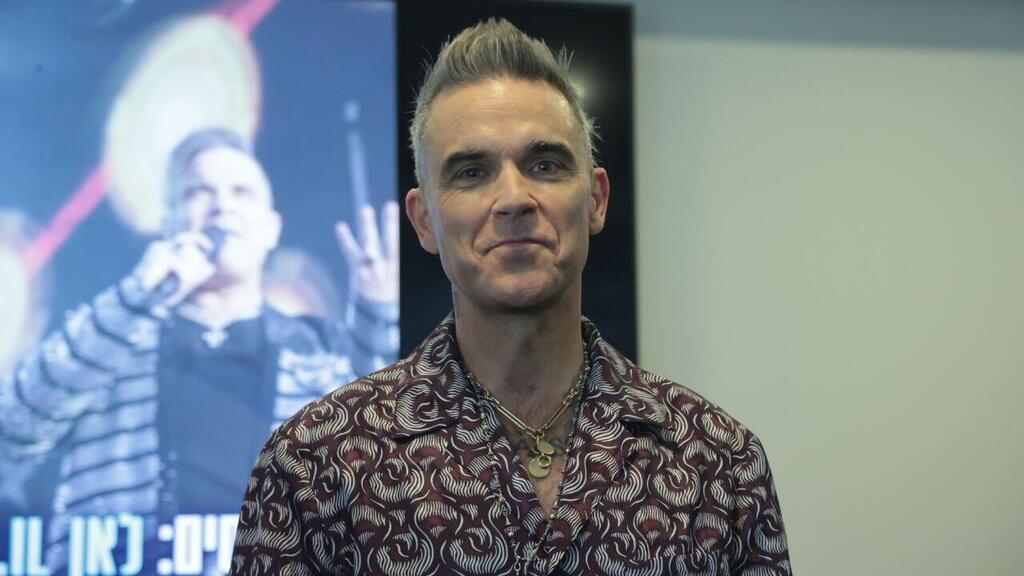 "The last time I was here, I was excited to discover Israel and its people," he told reporters during the press conference.
"There's a lot of smiling, welcoming, and kindness here," he added.
"I had no qualms about coming to Israel," Williams asserted, having asked in advance not to get questions about politics. "I'm here, that's my answer. In body, soul and spirit, I'm here in front of you and I'm very happy to be here."
In February, Williams declared that Israel held a special place in his heart when interviewed by a free Israeli daily newspaper. He confessed that the word Israel immediately brought to mind "the land of my beloved's ancestors." His wife and mother of his children, Ayda Field, is Jewish. He added that it would even be a reason for him to choose Judaism if he had to choose a religion.
On Monday, it was revealed that Williams invited local singer Noga Erez to perform with him on stage. He first showed interest in the Israeli musician six months ago, by tweeting a link to her song, and continued to express his appreciation for her music that he said he and his daughter enjoy.