Real Madrid goalkeeper,
Thibaut Courtois
, considered one of the best in the world, and his Israeli model fiancée, Mishel Gerzig, recently gave an interview with Spain's Vanity Fair magazine and gave a dive-in into their relationship.
The couple is set to get married in June after
Courtois proposed to Gerzig back in 2022
. Pictures of him kneeling on a yacht went viral. "I was really nervous and didn't plan anything", he said, after which Gerzig jokingly told him that "you were lucky it went well."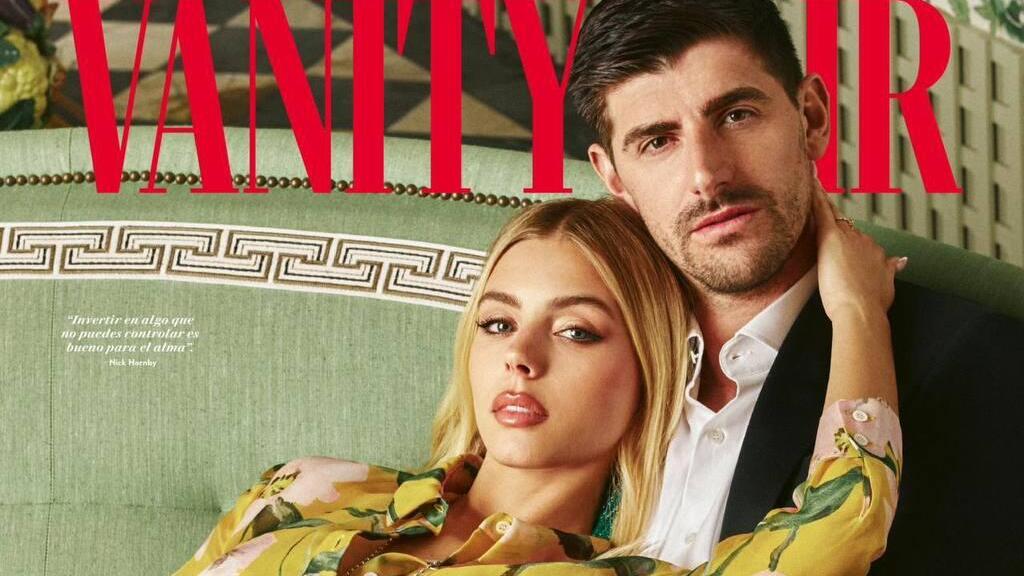 In an interview with Paloma Simón, the goalkeeper added, "I wanted to propose to her in January, but I preferred to wait for the right moment. Mishel loves the sea, so I planned things for the summer."
Unfortunately, a paparazzo ruined the surprise. "He followed us, I guess he was expecting it. And he caught us," he said. "We didn't like it, but we appreciate the love and attention we're getting."
They met on Instagram when Courtois commented on a post of her dog, and continued messaging and calling until the international romance was uncovered and Gerzig's career took off.
In the magazine, she is referred to as a "celebrity in Israel", adding that she started working when she was 13 to help support her family.
"They immigrated from Russia, as part of a Jewish immigration wave looking for a second chance," she said, adding that her parents instilled in her a love for Israel - which she knows and acknowledges isn't always seen in a positive light around the world.
Gerzig served in the IDF Navy where she commanded 15 soldiers, even putting her modeling career on hold for the duration of her service.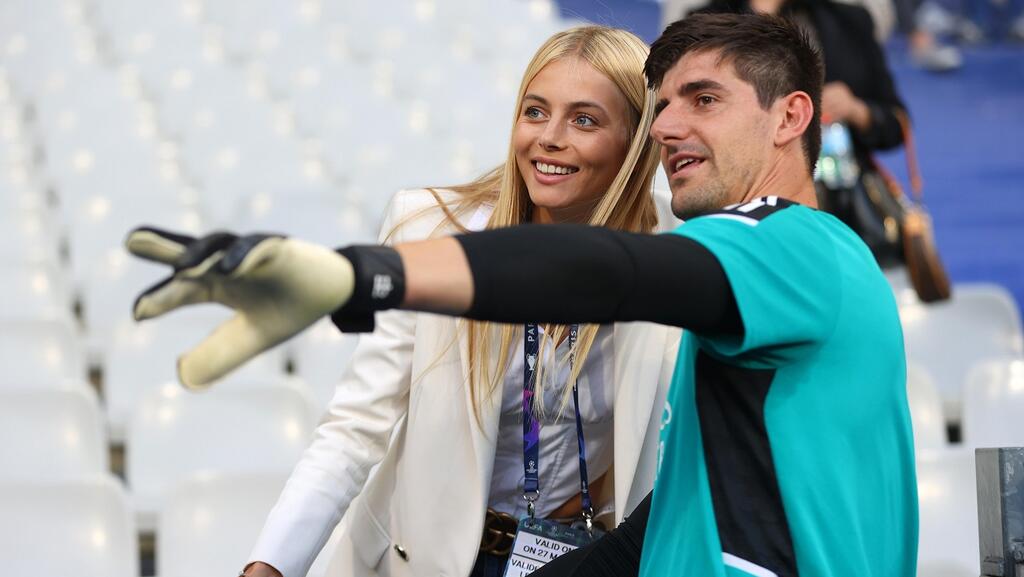 In the interview, Gerzig spoke for the first time about the anxiety attacks she experienced throughout her career. "As soon as the airplane doors closed, I started feeling out of breath. I couldn't feel my legs. I saw everything faded, I trembled, and felt cold sweat," she said.
The first thing I thought was that I was having a heart attack. I started screaming for them to get me out of there," she recounted the incident on one of her flights to London.
Gerzig explained that her anxiety attacks affected her work because she couldn't board a plane or attend photoshoots alone, but that things also got better. "It was the worst year of my life, but I feel lucky because not only did I realize that I am surrounded by wonderful family and friends, but also because I saw that I can do something for others."
She started sharing her situation and Instagram and said, "talking about it helped me to open up, accept myself, and help people who have the same problem. Today, I can say that I can handle my anxiety attacks," she concluded.
Gerzig explained that even before she met Courtois, she loved soccer, just like many Israelis. "Soccer in general and Real Madrid, in particular, are very popular in Israel."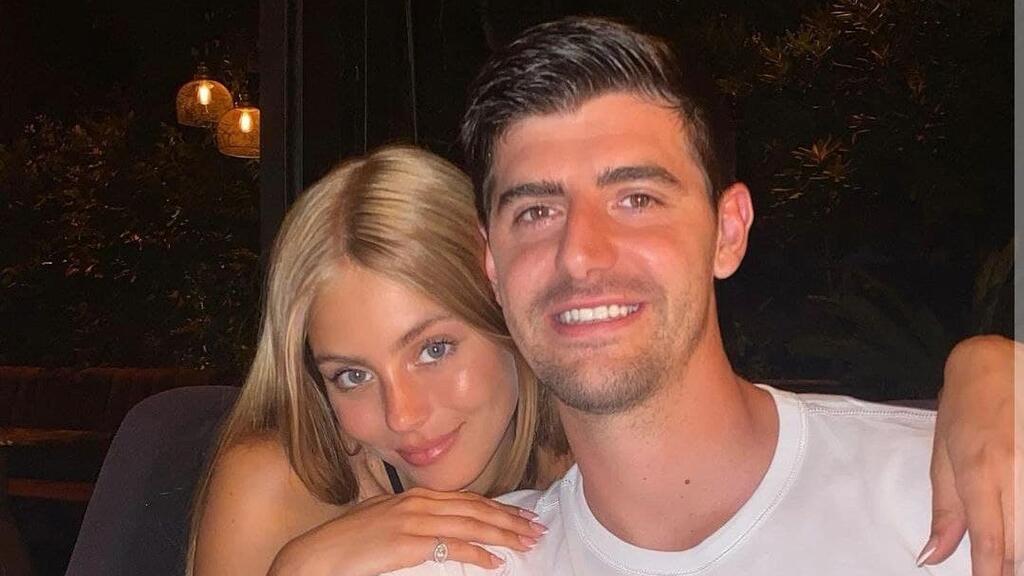 In the interview, Courtois said that being a goalie of one of the world's leading soccer teams also means dealing with large amounts of money. "It's one of the lessons I learned during my first year in Madrid. I come from a small town, and yes, people came to me for my money," he said.
"You rely on those who were with you before you gained fame. And you learn to appreciate those who support you during hard times. We have a good circle of friends who we treat like family. We know who we can trust."
Courtois has two young children, Adriana and Nicolas, from his previous relationship, but says their relationship with Gerzig is great, as is his relationship with his ex. "We have a very good relationship, she lives next to us, we're a big family," he said, adding, "The children see in Mishel a second mother."
Gerzig also confirmed that "I know their mom is there and I greatly respect that. I am Adriana and Nicolas's friend, they know they can rely on me for anything they need." Gerzig also added that the children have an important role in the upcoming wedding, and she has already chosen clothes for them - by an Israeli designer.