- 2 large onions, cut into strips
- 1-2 cups of silan (date syrup)
- 1/2 teaspoon ground cinnamon
- 1/2 teaspoon ground nutmeg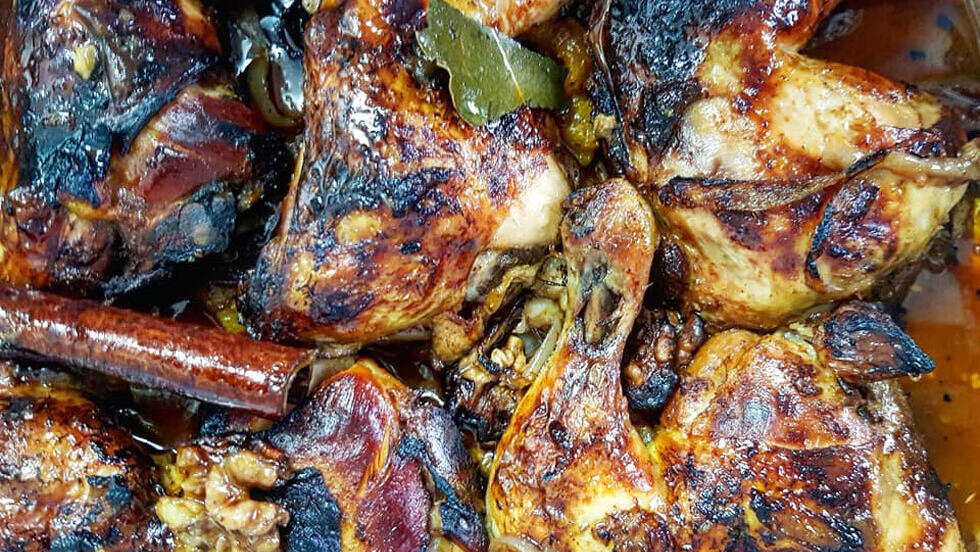 1. Preheat the oven to 200 degrees Celsius on turbo mode. Place the onion strips, walnuts, dried fruits, and spices in a baking dish, and arrange the chicken thighs on top.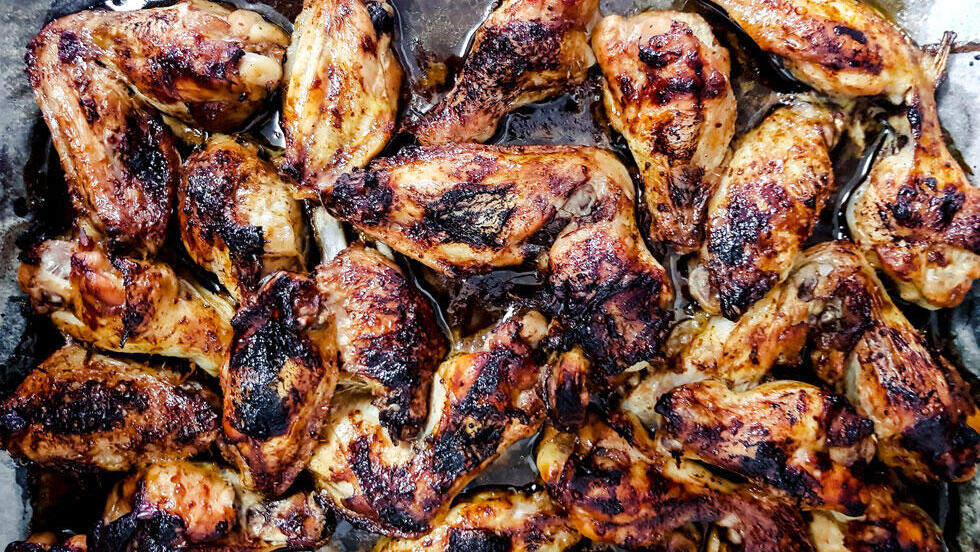 2. For the sauce, mix together the olive oil, silan, salt, paprika, ground cinnamon, and ground nutmeg. Pour this sauce over the chicken thighs. Cover the dish with aluminum foil and bake in the oven for about 1 to 1.5 hours until the chicken is cooked through.
3. Reduce the temperature to 180 degrees Celsius, remove the aluminum foil, baste the chicken with the sauce in the dish, and bake for an additional 15-20 minutes until the chicken is browned.