Draped in a designer denim suit, exuding an air of sophistication, Maya Hawke reclines in a lavish suite along the illustrious Cannes promenade. Unapologetically flaunting her lineage, the singer-actress-model possesses an unwavering pride in her remarkable pedigree, an inheritance that has guided her to this very moment.
Daughter to Hollywood luminaries, Uma Thurman ('Pulp Fiction' and 'Kill Bill') and Ethan Hawke, the revered actor, director, and emblematic figure of Generation X in the vibrant 90s, Maya stands as a quintessential modern-day "Nepo-Baby".
Hawke eloquently voices her discontent with the term and passionately asserts that a genuine comprehension of its meaning is sorely lacking. She adamantly dispels the misguided notion that those with influential connections effortlessly secure roles, dismissing the notion of bypassing auditions or relying solely on parental influence.
Although she acknowledges the advantages bestowed upon her by her lineage, she equally recognizes the distinctive obstacles she encounters along with the invaluable opportunities afforded to her by her parents. With conviction, Hawke illuminates the singular trajectory of her artistic path, acknowledging the profound significance and arduousness of forging a career in the industry without the scaffolding of familial support.
The Hawke-Thurman family made an indelible mark on the illustrious 76th Cannes Film Festival just last month. Uma Thurman dazzled on the opening ceremony stage, captivating the audience with her presence and grace, while also bestowing a well-deserved lifetime achievement award upon the one and only Michael Douglas.
Stepping onto the red carpet, she was accompanied by her 21-year-old son, Levon. Ethan Hawke, on the other hand, made a striking appearance for the premiere of his latest cinematic endeavor, 'A Strange Way of Life' – a groundbreaking gay western crafted by the visionary Pedro Almodovar.
Meanwhile, Maya Hawke made an unforgettable entrance at the premiere of Wes Anderson's 'Asteroid City', a film in which she herself takes part. As the festival unfolds, all eyes eagerly await her performance, set to captivate audiences in Israel this Thursday.
Anderson, the acclaimed filmmaker known for his meticulous and distinctive style, has garnered a devoted following among the discerning crowd. His repertoire includes beloved films such as 'Moonrise Kingdom' and 'The Grand Budapest Hotel', which have become synonymous with his artistry. Notably, Anderson has cultivated a recurring ensemble of talented actors, including the likes of Adrien Brody, Willem Dafoe, Tilda Swinton, Jason Schwartzman, and Edward Norton, who frequently grace his cinematic creations.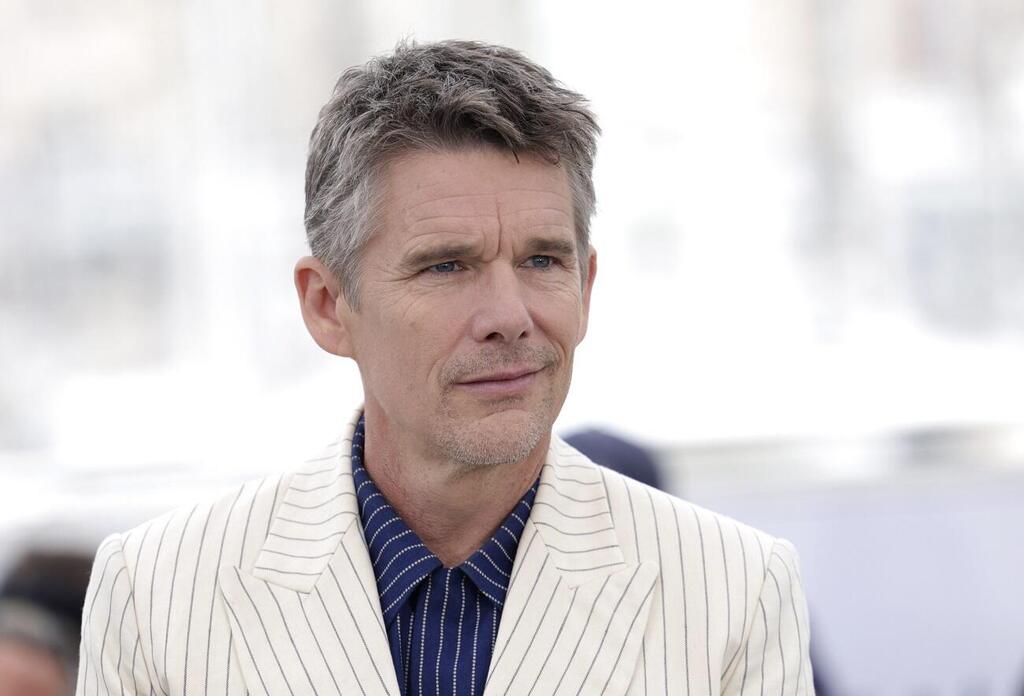 In his latest venture, 'Asteroid City', which is set to make its debut in Israel, Anderson elevates the casting process to new heights. Joining the esteemed ensemble are acclaimed actors Scarlett Johansson, Bryan Cranston (renowned for his role in 'Breaking Bad'), and the iconic Tom Hanks. 'Asteroid City' unfolds within the confines of a fictional desert town in Arizona during the mid-1950s, where a convention of young space enthusiasts takes an unexpected turn when a mysterious incident prompts a government-imposed quarantine. Within this captivating setting, Maya Hook portrays a young teacher, further enriching the ensemble's dynamic performances.
Sharing her experience, Maya Hawke discloses her audition process for securing a role in 'Asteroid City'. While auditions can often be arduous, requiring actors to memorize extensive amounts of subpar dialogue, Hawke found a refreshing and enjoyable atmosphere with Wes Anderson. She fondly recalls the audition as a delightful experience. Expressing her aspirations to become a part of Wes's esteemed circle, she playfully taps a sideboard adorned with an evil eye for luck. With hopeful anticipation, she eagerly awaits the opportunity to collaborate with Anderson once again.
What makes working with Wes Anderson special?
"He's really interested in the humanness of the people that he's, he loves actors. Yeah. And I think that's the thing. He loves them and he wants them to be themselves and to get to rise and, and express themselves and play. And I would come up to him every day cuz it said 'and then they dance' in the script and I'd say I can't dance. So we need to have a rehearsal. Like, I need a dance teacher cuz I was terrified. And he was like 'I mean, sure. We'll do a rehearsal.'"
As Maya Hawke reminisces about her time working with Wes Anderson, she recalls a heartfelt moment on her last day of shooting. Standing in the yard, Anderson emerged onto his porch and acknowledged that it was her final day. Playfully, she responded by saying she felt broken.
Surprisingly, Anderson inquired about her availability for the following day and her response of having no obligations prompted him to take a moment. He retreated to his room and subsequently included her in another scene as an extra, which was filmed a week later. This experience left a lasting impression on Hawke, evoking a sense of joy, love, and a genuine feeling of belonging within the industry.
She equates this sentiment to the pure delight she experiences when engaging in creative endeavors, whether it's uploading plays with friends or organizing late-night readings accompanied by a bottle of wine. In those moments, she reconnects with her inner child, driven solely by the desire to play.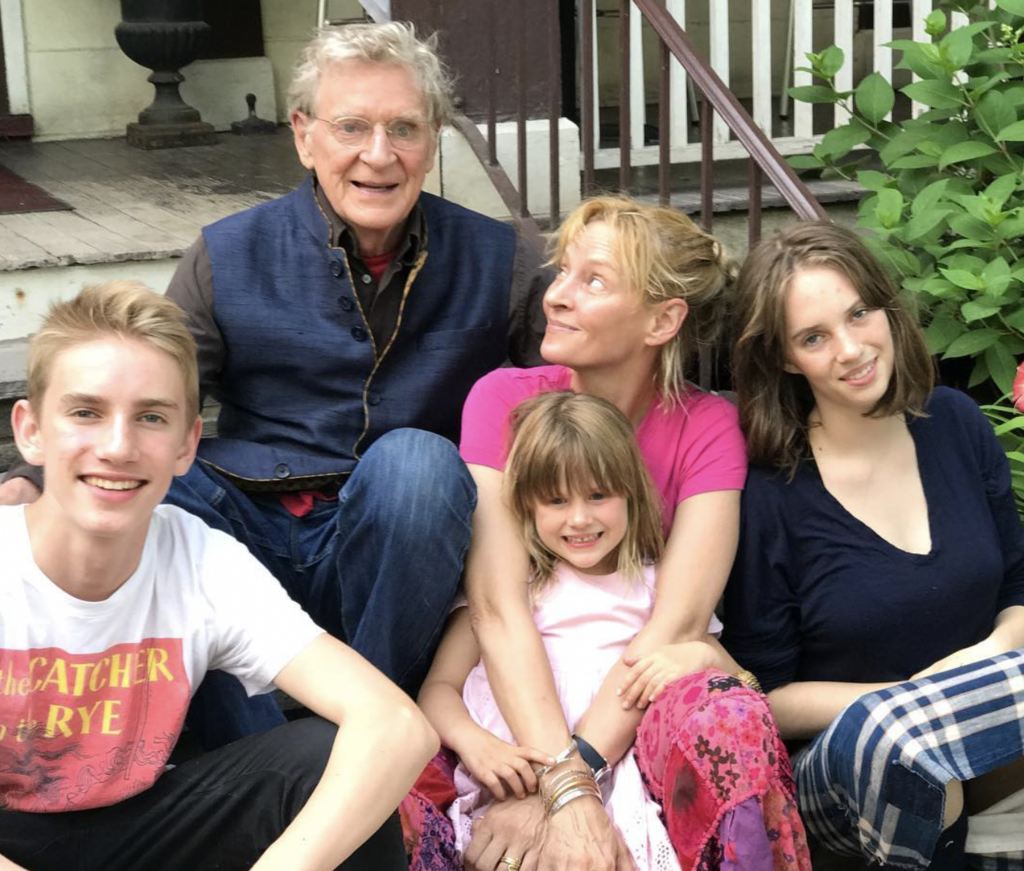 Raised amidst the tumultuous aftermath of her parents' highly publicized divorce, Maya Hawke's early years were entangled with the tabloid gossip that followed. The affair between her father, Hawke Sr., and the family's nanny Ryan Shawhughes became a sensationalized event. Despite the turbulence, Ethan and Shawhughes eventually married, adding two daughters to the family.
Hawke recalls her childhood as a whirlwind, constantly on the move alongside her renowned parents as they traversed filming locations and attended premieres across the globe. This nomadic lifestyle left her with a profound longing to discover a place to call home, a sentiment she candidly confesses.
Have you forgiven your parents actually for dragging you all over the world?
"Oh, of course. Dragging is a strong word. It was amazing. But I definitely did spend a lot, especially in my very early years, then I stopped as I got older. My fourth birthday was in China, you know, and so there's nothing to forgive them for. It was a wonderful gift.
"It was a wonderful gift, you know, to have that experience, but I think it definitely made me have a really high value on when you got to come home and come in. But I love to try, I love to be here. I love to travel and adventure, but definitely, my focus is always on getting back."
When asked about pets, Maya says she doesn't have any. Similar to her choice of not having children, it is based on her realization that she wouldn't be able to provide them with the necessary care and consistency. She acknowledges her own limitations in this regard. However, she does express a desire to eventually have sheep or goats as part of her life.
Maya Hawke rose to prominence at the young age of 18 with her role as the spirited Jo March in the miniseries adaptation of the beloved novel, Little Women. This breakout performance showcased her talent and garnered attention from audiences and critics alike. Building on this success, she later had the opportunity to work with family friend Quentin Tarantino in the film Once Upon a Time in Hollywood (2019).
"No one gets to make a movie the way Quentin gets to," she says. "We did the scenes a hundred times in different ways and shot it from every possible angle and it was really freeing and fun and playful and we pulled four all-nighters or something exhausting like that.
"To me, the way he pushes just feels like joy and love of the movie business and relishing in the opportunity to get another take. He loves the movies so much, and he wants you to be so good at it. And if you do something he likes, he fucking loves it, you know?"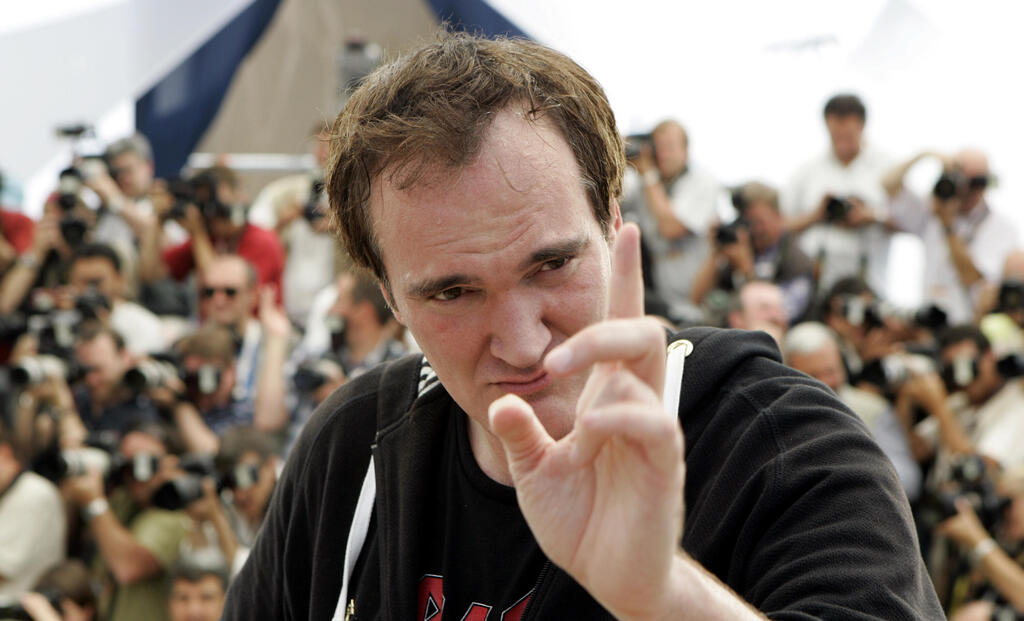 However, it was her role in the popular Netflix series 'Stranger Things that catapulted Maya Hawke into the spotlight and gained her widespread recognition. The show, known for its blend of horror, nostalgia, and 80s themes, quickly became a cult phenomenon. Hawke joined the cast in the third season, portraying the character of Robin Buckley, who is notable as the series's first openly gay character. Her portrayal in 'Stranger Things' further solidified her place in the entertainment industry.
"It has opened my eyes to how much one's sexuality, if it deviates from some idea of 'normal' and you are open about it, can become the only thing about you anyone wants to talk to you about.
"There are so many qualities about Robin that the people who connect with her care about. Her bravery, intelligence, awkwardness, her friendships. But the press only wants to talk about who she might want to kiss, when due to the excellence of the Duffer brothers writing that is such a small part of the kaleidoscope of who she is.
"Society's obsession with sexuality and our desire to categorize everyone and pin them down is really intense. On a global level and a personal one. On the other hand, it has connected me to groups of really wonderful strangers who get exactly who she is and feel seen by her and that's amazing."
Maya is set to appear alongside Bradley Cooper in the upcoming film 'Maestro,' which explores the life of renowned composer and conductor Leonard Bernstein. She also nurtures her blossoming singing career. She has already released two albums, showcasing her musical talent and artistic expression. Influenced by icons like Leonard Cohen, Joni Mitchell, and Patti Smith, Hawke's music is shaped by their profound influence and serves as a testament to her diverse artistic inspirations.
"My friends inspire me to make music, the way music helps one connect to other people around you. I don't know if I'm still finding myself as a musician, but it's a part of my life that brings me so much joy."
A 24-year-old Nepo-baby or not, Hawke exemplifies an intriguing sense of maturity. "In some ways one could argue that asteroid city kind of reflects like a basic human condition that most people are confronted with, which means like you grow up in confined environments and then you kind of break free and the world is open to you and you explore the world. And in what ways have you, with your diff different backgrounds ever felt like, okay. I need to break free from something."