A tawny owl that was recently found stuck to a glue trap in northern Israel has died after employees of the Safari Zoological Center and Nature and Parks Authority were unable to save it.
About two weeks ago, an Israeli hiker found the owl lying on its back with a glue trap stuck to its abdomen and other areas of its body. The bird of prey is believed to have been caught in the trap while hunting as it was found in an area known for being replete with rodents.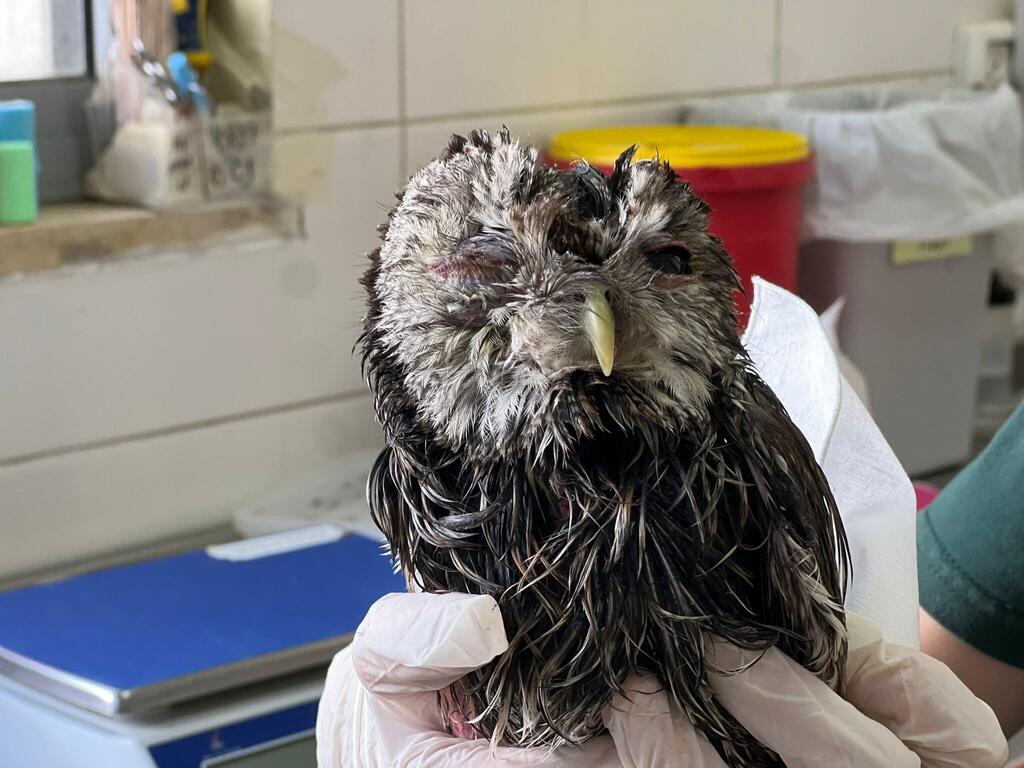 The owl attempted to fly with the trap attached to its body but crashed to the ground and remained lying there until morning. The hiker contacted the Nature and Parks Authority's animal emergency call center, and released the owl with the help of Dr. Hila Retig-Plakovich, who was on her way to the Israeli Wildlife Hospital.
Upon arrival at the hospital, the owl's abdomen, wings, face, and eye were stuck to the trap, which was likely set to capture rats. To remove the adhesive, the wildlife hospital staff applied oil to the owl, which they later removed using soapy water.
During its week-long stay at the hospital, the owl received antibiotic treatment for inflammation and irritations on its skin, as well as painkillers and supportive care as it is unknown how long it has been stuck.
"Glue traps are one of the cruelest methods of pest control. They're used to catch rodents, but many animals such as birds, reptiles and hedgehogs get trapped in them either accidentally or while trying to prey on a captured rodent," the hospital staff explained.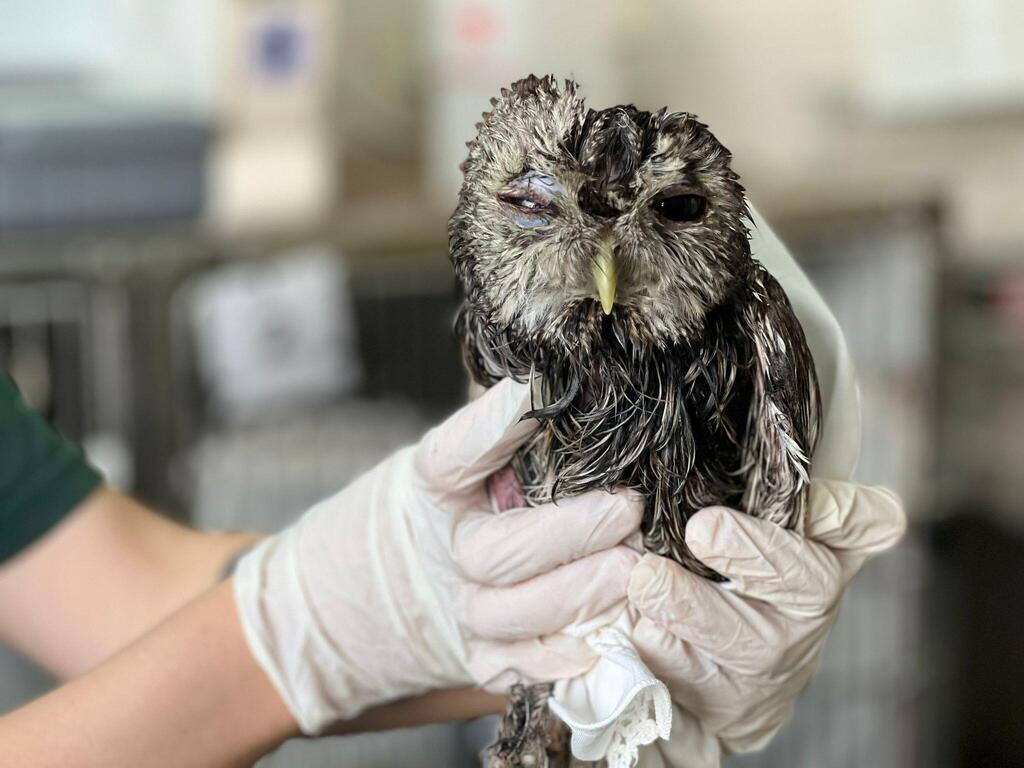 The staff added that animals they manage to save from these traps often suffer irreversible damage because the adhesive destroys their feathers, which has implications for their ability to fly. This fact prolongs their hospitalization period as they can't return to nature until all their feathers have regrown.
Hospital staff initially thought the owl was lucky to have survived. However, after a week of treatment, the owl was found dead.
The hospital added that baited mousetraps can be a solution for these unfortunate incidents because they can be used more than once and are cheaper compared to glue traps. These traps constrict the animal's movement while not causing it any harm or causing poisoning like other pest control methods.
"It's unclear how glue traps (whether used for capturing rodents or insects) are still allowed for use, but it's time to take action and put an end to it."
A bill to ban glue traps has already passed a preliminary reading during the term of the last government but hasn't progressed since.
Shmulik Yadov, head of the Wildlife Department at Safari Zoological Center, said, "Glue traps are a non-selective pest control method, which can capture all animals and cause their death. We encounter many cases of animals getting caught in them."
"There are alternative humane traps and legislation on this issue isn't progressing, but we don't need an explicit law in order to stop using such hurtful traps," he added.