Eighty-six sheep were found dead in northern Israel's Golan Heights over the last few days after apparently consuming a poisonous plant.
Yehuda (Yudi) Noked, a shepherd from the religious moshav Nov who has been herding sheep for over 40 years, took his herd to a grazing area near the Heital Reservoir in southern Golan Heights. Less than a day later, the sheep began convulsing and gradually lost consciousness before dying. The animals are believed to have eaten rough cocklebur - a poisonous thorny plant.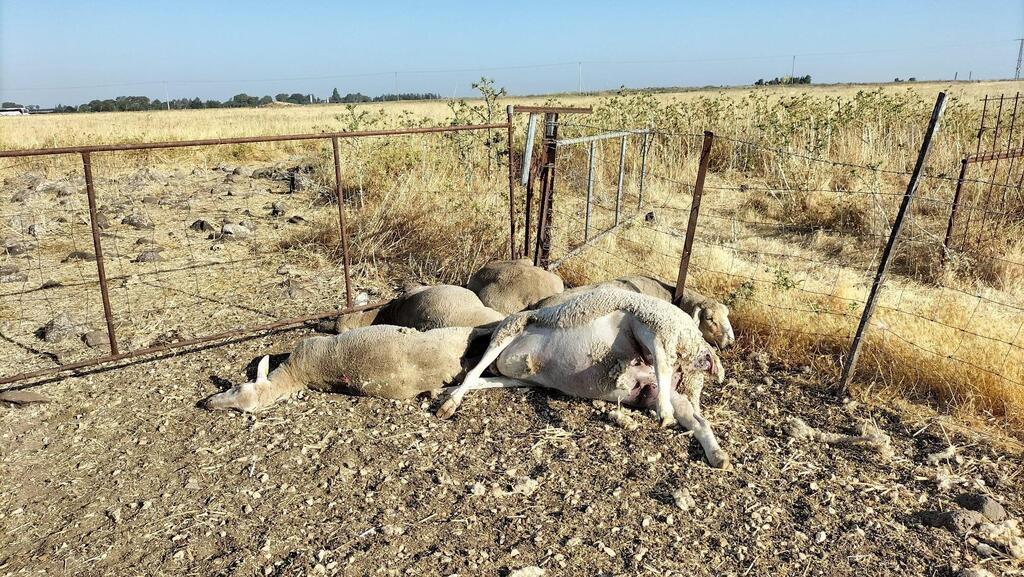 "I have never seen such a horror in my life," he said while counting the scattered dead sheep across his grazing land. "It's simply a catastrophe. All the treatments were of no use. In every corner lies a dead sheep, who died in agony."
The sheep that died apparently ate from the plant that is spreading in waterways, especially artificial ones, in the Golan. Only in recent years has it been discovered that the plant is poisonous during certain stages of its growth.
Researchers only discovered its danger about five years ago when sheep died in grazing areas. At first, they believed that its toxicity was only high during its early growth stages when its seeds are abundant.
It is now possible that, due to climate change, the plant may be dangerous even in its maturity, because of extreme conditions such as temperature variations and changes in water and soil composition.
"The rough cocklebur plant is currently spreading in Israel. In the scientific world, it has not been extensively studied to fully understand it," said Dr. Oded Cohen from the Shamir Research Institute in Golan Heights.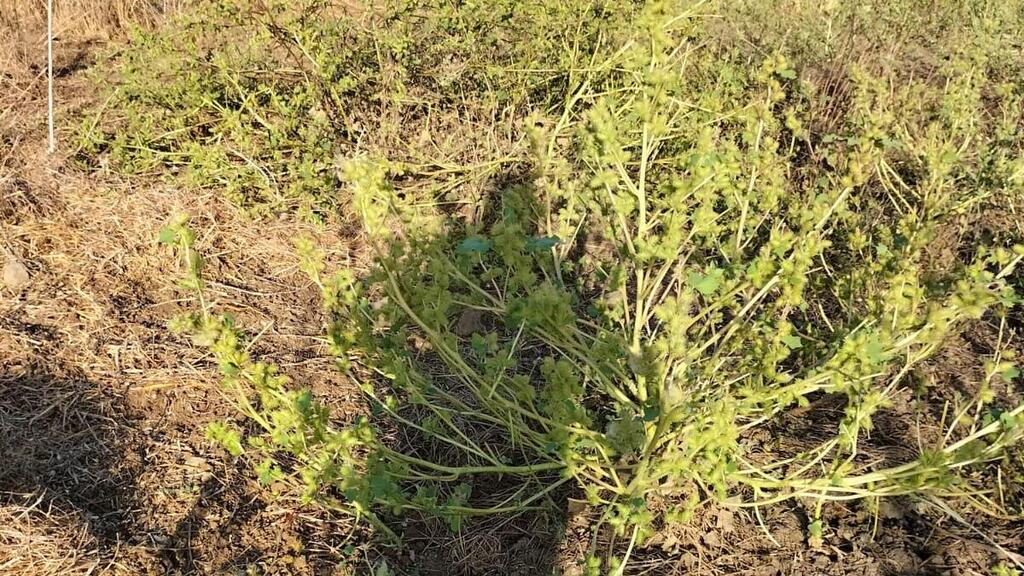 "It is a plant that usually proliferates and spreads in artificial cultivation areas around water bodies that have significant water level fluctuations throughout the year. When the water recedes, the plant proliferates, and during its growth stages, it becomes highly toxic, with decreasing toxicity as it grows."
Dr. Cohen added that there may have been previous casualties due to the poisonous plant. "We suspect that calves in the Golan have also died in the past from excessive consumption of the rough cocklebur plant, which is certainly a concerning phenomenon, but so far, it seems to be local. We haven't seen it spreading significantly in other regions of the country."
The rough cocklebur can reach a height of up to 120 cm and is considered resistant to herbicides. Dr. Cohen noted that the plant dominates the landscape in an unusual manner because no other plant can survive the fluctuations in water levels. "Therefore, its concentration is very high in the absence of other plants," he said.
The plant is known to be dangerous primarily to sheep, cattle, and pigs but can also be lethal to dogs that consume it.
The Plant Protection Department of the Agriculture Ministry stated that this plant, whose "fruits" resemble small eggs surrounded by sharp and painful thorns, sticks to the fur of animals that spread them from one place to another. The plant first arrived in Israel even before the establishment of the state. Furthermore, Dr. Cohen points out that there is archaeological evidence of its presence in Israel hundreds of years ago.
"At the Shamir Research Institute, we are trying to promote research that will explore the basis of understanding the relationship between the various growth stages of the plant and its toxicity levels," he stated.
"Unfortunately, there is not much information available in the world about it, except for a few articles from 30 years ago. We also want to examine which environmental factors are conducive to the plant's toxicity and find ways to manage grazing areas and cope with it."
In the meantime, Noked called this "a ticking time bomb for animals." He believes that authorities should take action to deal with the spread of the plant and uproot it.
"We have 800 dunams of grazing land around it. Fishermen and people who have no business there constantly break into the reservoir area. They leave gates open, and the sheep pass through and get harmed," he said.
The Golan Heights Water Authority, responsible for the reservoir and its surrounding area, argue that they are very concerned about the incident, but they are not responsible for the sheep that the farmer chose to bring there.
"We have no desire for this plant to spread here, but so far, no clear recommendation has been established for dealing with it," they stated.
In response, the Agriculture Ministry states that "the ministry's guides have provided and continue to provide information on the subject through lectures and personal training sessions for sheep and cattle farmers."