Yulia, Israel's favorite Mediterranean monk seal, who has been exciting Israel for the past two and a half weeks, turned up on Monday morning resting on one of the quiet beaches south of Rishon Lezion. After gaining strength, with no one to bother her, she returned to the water. In an interview with Ynet Studio, Guy Levian, director of marine nature reserves at the Nature and Parks Authority, said that the rare seal is staying on the shores of the country "because it appears she's doing well here."
Yulia was first spotted on May 12 at the beach in Jaffa. She came to Israel to shed her fur and also to rest. Since then, she has been spotted on several beaches – from Netanya in the north to Palmachim in the south.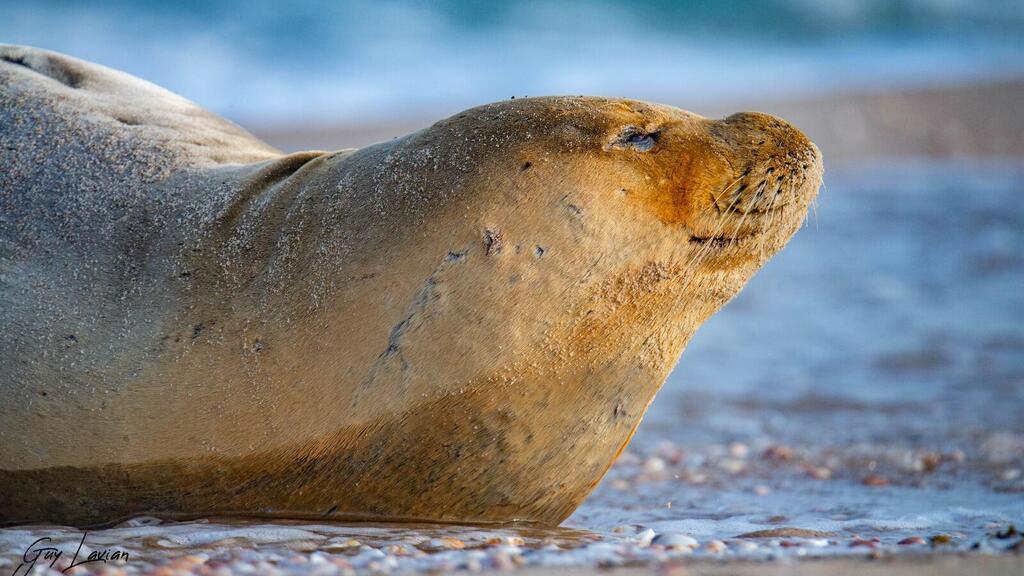 Levian explained why the seal finds it worthwhile to rest on the shores of Israel: "She enjoys our beaches, the relative peace she continues to have here. Yesterday we saw the video of her on the beach in Bat Yam where, unfortunately, the curiosity of the people caused her to return to the sea. But, to my delight, she was seen again this morning napping as she usually does on one of the protected beaches we have. Later in the morning, she returned to the water, as she continues her travels."
This is an extremely rare event, because seals – which used to live on the shores of Israel – do not usually come here. The last time a seal was recorded in Israel was in 2010, when a seal was spotted on a breakwater in Herzliya Marina. That is why Yulia's long visit to Israel excites so many and perhaps gives hope for optimism that in the future seals will return to our shores. This is the hope of the Delphis association, which started a crowdfunding project to return the Mediterranean monk seals to Israel.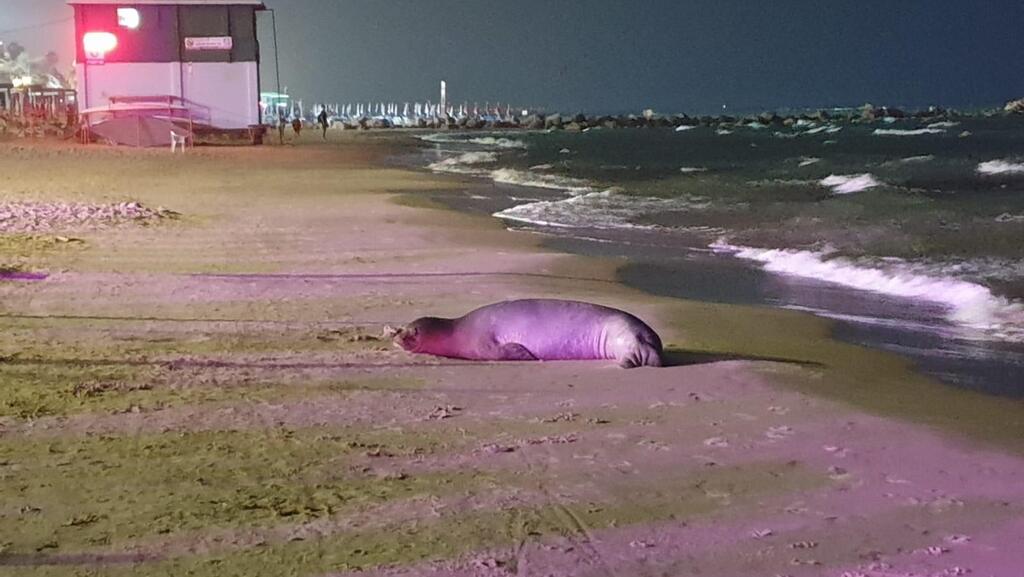 Levian also referred to the history of the seals in Israel. "Unfortunately, we don't have colonies of seals, we only have Yulia, who after decades arrived, and has been with us for over two weeks," he said. "It's very happy. She feels comfortable here. Maybe she'll adopt our beaches and stay with us. Maybe it's good news for the future, that we'll see more and more seals here."
But even though Yulia is good in Israel, it is likely that she will not stay in the country. Levian: "Today she is active from north to south – from Netanya, to Havatzelet HaSharon to the Palmachim beaches and the south of the country. She does travel, and the hypothesis is that she will continue to one of the northern beaches or return back to Turkey, and we will have to say goodbye to her in the near future."
Levian updated us on the condition of the rare seal: "She looks very energetic. You can see that she is gaining more and more energy and just yesterday they saw that she entered the water."
He also commented on the fact that sometimes people disturb her or get too close to her: "As you can see, she doesn't like being approached too much. We ask the public to keep their distance, give her space until we can get to the area, and allow people to see her, but not too close. She needs the time to rest, she really likes to sleep, she consumes a lot of energy in the process of changing her coat; in order to do that she needs to rest."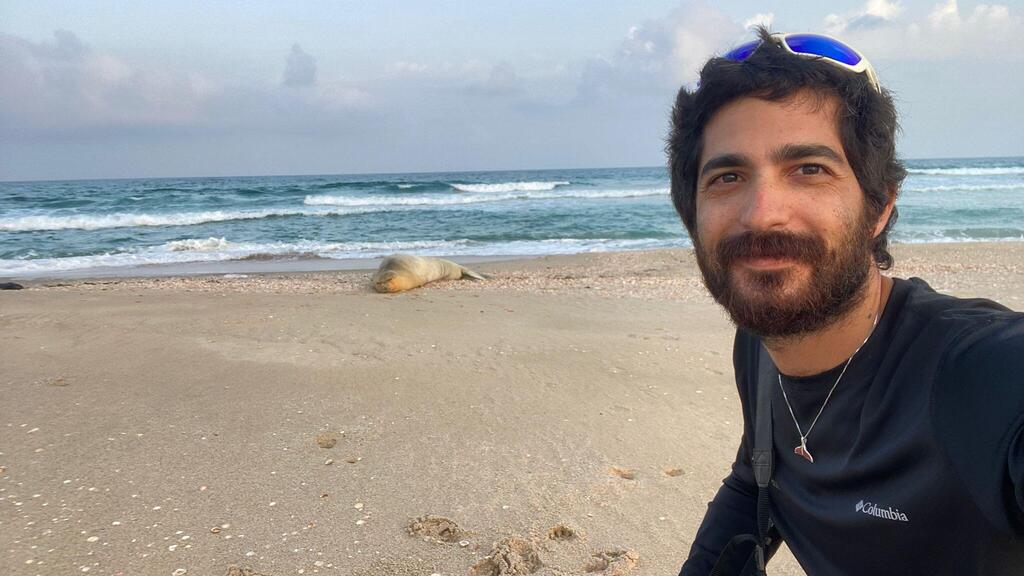 And what about food? It turns out that she finds it in the sea and in abundance. "She doesn't need us, she knows how to find her own food – she eats fish, crabs, squid and octopus – which is the food she likes the most. She is not in a state of malnutrition. She is healthy overall and she does what she is supposed to do," according to Levian.
What do you do if you encounter Julia?
1. First of all: keep your distance! This is a wild animal, and it should not be disturbed.
2. You can report to the Nature and Parks Authority hotline 3639*, to the Delphis association on its website: https://www.delphis.ngo/reporting, or directly by phone to Mia Elasar: 050-3225227.
3. Take pictures (from a distance and without using flash). It is advisable to shoot both in stills and in video.
4. If the animal is on the beach itself, keep dogs away (and make sure to keep them on a leash) and keep the peace.
5. Thank you for the opportunity to be part of a rare and exciting event.