Zion-Neev, also known as
Abu Malek
, the lion cub who was smuggled to Israel and gained popularity on social media before he was located and rescued, is adapting to his new home in South Africa.
The cub is no longer afraid to roam the wilds and has also made friends with other lions that are found at the sanctuary where his is now living.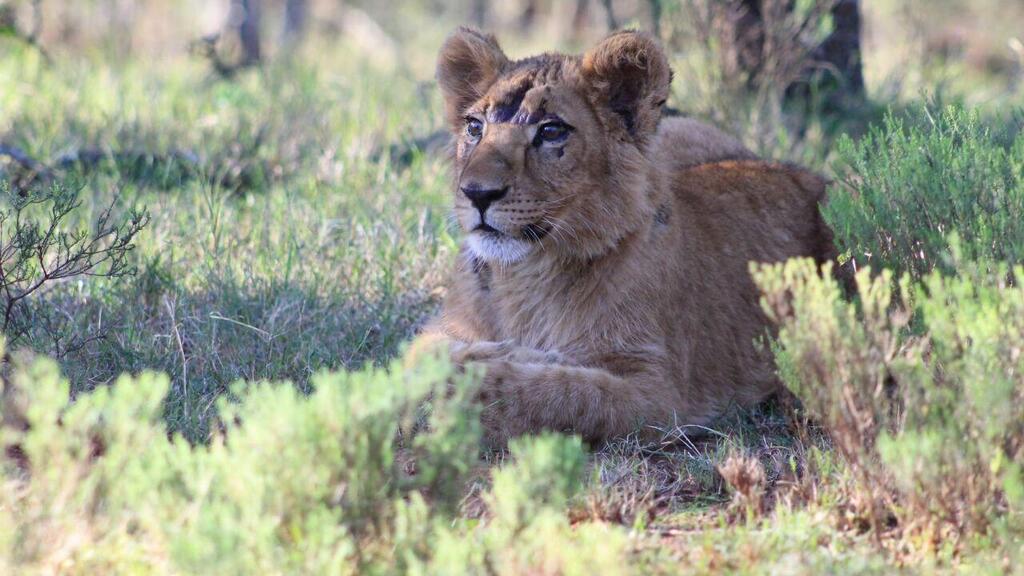 In new footage from the Warriors of Wildlife sanctuary, the young lion cub is seen resting in the sun. In another video, he is shown dozing off comfortably next to his caretaker. The sanctuary is located in Simbonga and serves as a home to many lions.
Zion-Neev, who was named in honor of the son of Dr. Nicole Benjamin-Fink, an Israeli environmentalist and founder of the organization Conservation Beyond Borders, which focuses on preserving ecological habitats, is recovering from his long journey from Israel to South Africa.
Soon, another lion cub will arrive from one of the other reserves in the area, after it decided to allow lion hunting there for sport purposes to encourage incoming tourism. "We're trying to deliver the lions in that reserve to shelters," Benjamin-Fink told Ynet.
The team at the Safari Wildlife Hospital in Ramat Gan took care of the cub, who spent an hour in isolation after being located in an apartment, and helped him recover. He later sustained a head injury during his journey and is being treated with antibiotics.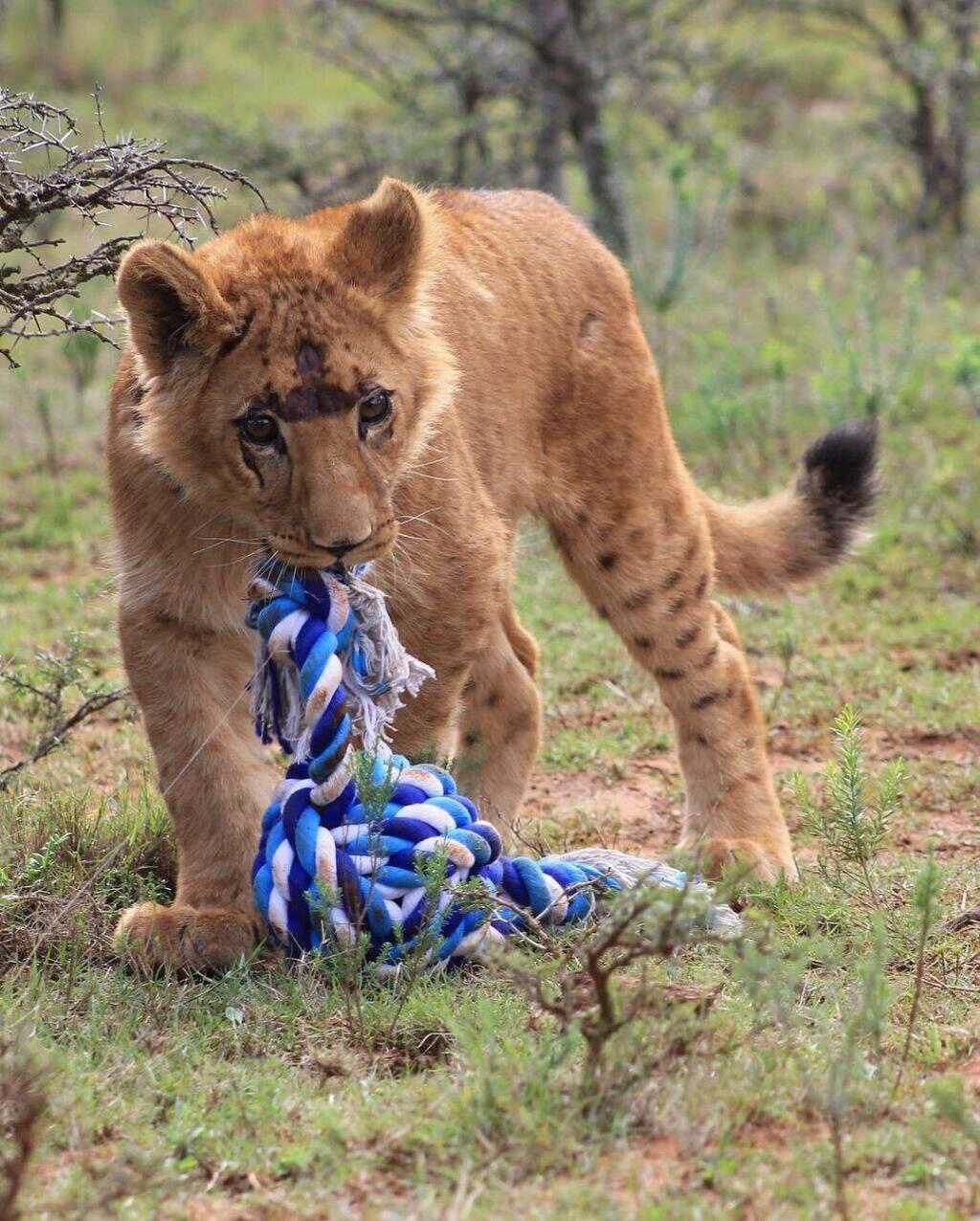 "When we released him, he was extremely scared and anxious," Benjamin-Fink explained. "He walked around the sanctuary, sitting with his back against the fence and watching. Now he plays around and enjoys taking naps."
"Initially, he only ate chicken, but now he also eats ribs, which is a sign that he feels comfortable changing his diet and being curious in his new home," she added.
Benjamin-Fink also said that the cub's condition is good. "His condition is fine. He arrived with a few injuries to his face and shoulder, and now we see a noticeable improvement in his health."
"He's very sociable and is now coming out of his shell. Around 4:30 in the morning, all his lion neighbors roar, and he roars along with them," she added.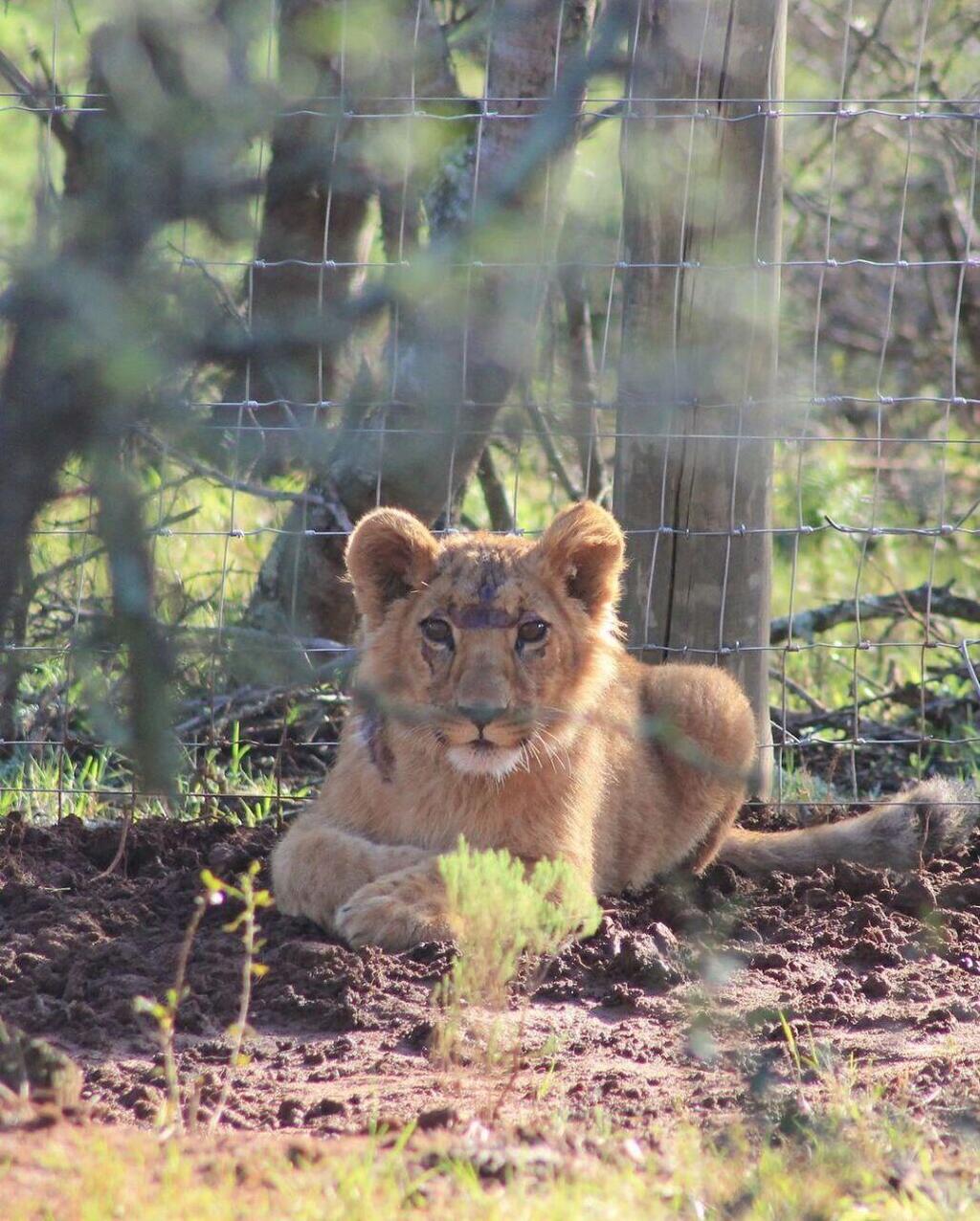 "In the first couple of days, he didn't do that. It's such a satisfying feeling to know that we saved him from a life of captivity, and he arrived at a place where he'll be taken care of in a place filled with nature," she also said.
Ultimately, the goal is for the young lion to not rely on human companionship and to learn to survive in the wild like other lions.
"His caregiver is very aware of the fact that Zion-Neev was taken care of by humans, so he's trying to compensate for that by limiting his interaction with him. They do it slowly every day," Benjamin-Fink explained.
"This way, Zion-Neev doesn't feel abandoned. The caregiver spends several hours there every day and, over time, the time spent will decrease until he'll no longer interact with him at all," she added.