Among those grieving the loss of Dror Bahat, a kibbutznik from Beit Alfa who was murdered by Hamas terrorists at the
October 7 music festival massacre
, is his cherished dog Rider, who had been by his side for the past six years.
For over two weeks now, 7-year-old Rider has been wandering around with a sense of sadness and disorientation, searching for his beloved owner. "Dror adopted him from a dog pound," recounts Dror's father, Idan Bahat. "He cared for Rider and nurtured him as if he were his own child. They shared a deep bond and Dror loved him dearly."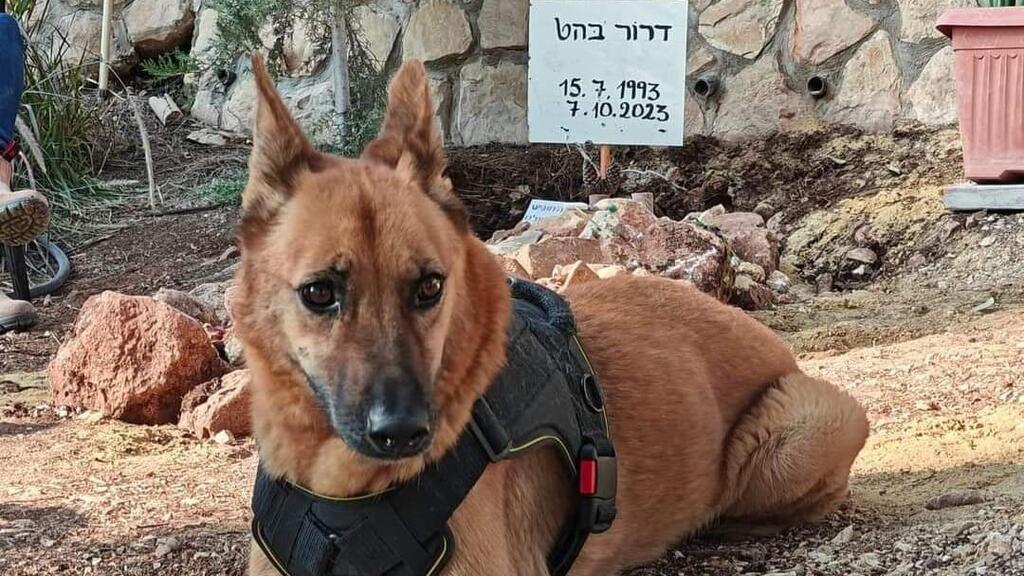 In recent times, Dror resided in the small community of Nehemiah and later in Kibbutz Sde Nahum. Dror's father explains, "Dror would occasionally leave Rider in our care. He left for work at a party, assuring us that he would return on Sunday. Unfortunately, he never did. Since then, Rider has been heartbroken. He is an incredibly sensitive dog who had a difficult start in life, having been mistreated as a puppy. Dror showered him with unwavering care and devotion. Every day, my wife Ella visits Dror's grave, and Rider accompanies her, lying beside Dror's resting place. I can't fully comprehend what Rider understands or feels. We have another dog at home, and naturally, Rider will remain with us as part of our family."
During the devastating events of that horrible Saturday on October 7, amid the chaos and destruction, there were some heartwarming stories of injured dogs and cats receiving dedicated treatment to save their lives, with the hope of reuniting them with their owners and bringing some much-needed joy back into their lives.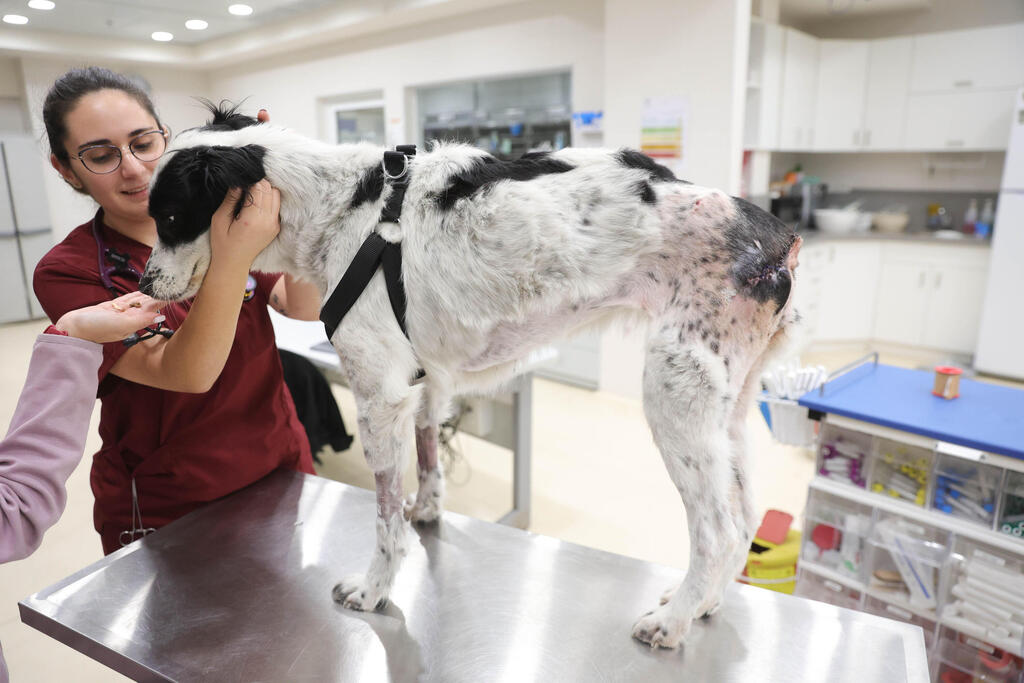 One of the dogs that was brought to the veterinary hospital of the Hebrew University in Beit Dagan is Mika, a 7-year-old mixed breed from Kibbutz Nir Oz. As the attack unfolded, Mika sought refuge in the safe room alongside her family—a couple and their three young children—while Hamas terrorists relentlessly attempted to breach the secure door.
One of the bullets, intended for the safe room door, struck the family father in the leg and then hit Mika's back, causing her to bleed. Despite the family's efforts to control the bleeding, the terrorists proceeded to set fire to their home, forcing them to navigate through thick smoke in search of safety. They managed to escape through a window, but unfortunately, injured Mika also fled and she disappeared.
Despite their strong desire to search for Mika, security forces forbade the family from doing so due to concerns for their safety. Finally, on Sunday evening, over a day after the attack, a reserve officer found Mika within the vicinity of the kibbutz. He promptly transported her to the Beit Dagan hospital where she received critical medical attention and her condition stabilized. However, she still requires surgery to amputate her injured tail and repair the pelvic fractures she sustained.