Yaeli Aach has battled and overcome cancer three times. She is currently undergoing treatment at Memorial Sloan Kettering Cancer Center in New York, where she is receiving advanced therapies and experimental drugs. However, both her health insurance and private insurance are denying her further aid.
Yaeli's family is turning to the public for financial assistance due to lack of funds. Yaeli's mother Yasmin says that the family needs $1.44 million to afford her treatment.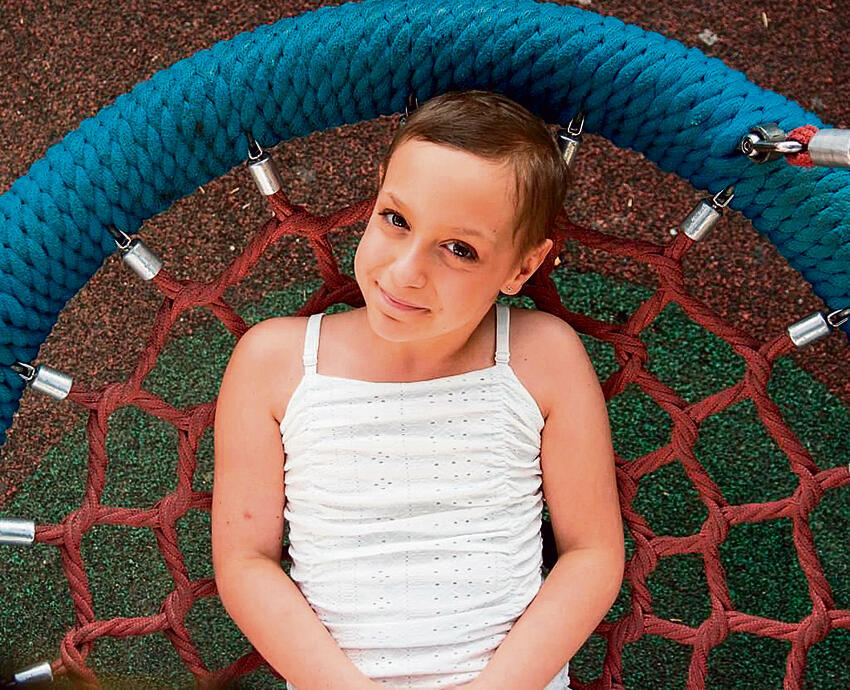 Yasmin shared, "In July, a PET scan revealed new tumors that Yaeli is once again fighting against. Upon arrival at the hospital, further imaging showed a significant tumor on one side. Yaeli's treatment involves a cocktail of several medications and immunotherapy.
"Since we weren't referred here from Israel, but chose to come of our own accord, we are not receiving any assistance. Neither from our health maintenance organization nor from private insurance. As any parent would, we've done everything in our power to ensure she receives treatment at the best possible facility. We can't afford to gamble on her health. Our aim is to conclusively end this battle and return home with Yaeli fully recovered."
Yaeli's family, residing in Shoham, is deeply rooted in Zionist values. Her father Yigdal served in the IDF as a commander in the Golani Brigade. Her brother David tragically succumbed to cancer after diving in the heavily polluted waters of the Qishon River during his military service.
Her parents echo a shared sentiment, "Every bit of help counts, whether it's financial contributions, spreading the word about the campaign on social media or garnering support from others. Yaeli's wish is to return home, which for a 10-year-old girl, isn't too much to ask for. Please help us give Yaeli the greatest birthday present: a genuine chance at life."