"Unfortunately, opportunities are missed," Aeyelt Goldin Kaufman says after a truce was agreed between Israel and the Gaza-based Palestinian Islamic Jihad on Saturday, ending 5 days of fighting.
She and her family were hoping that this time, the ceasefire would include the return of her brother's remains along with another soldier also MIA, and two Israeli civilians all held by the Gaza-ruling Hamas terror group.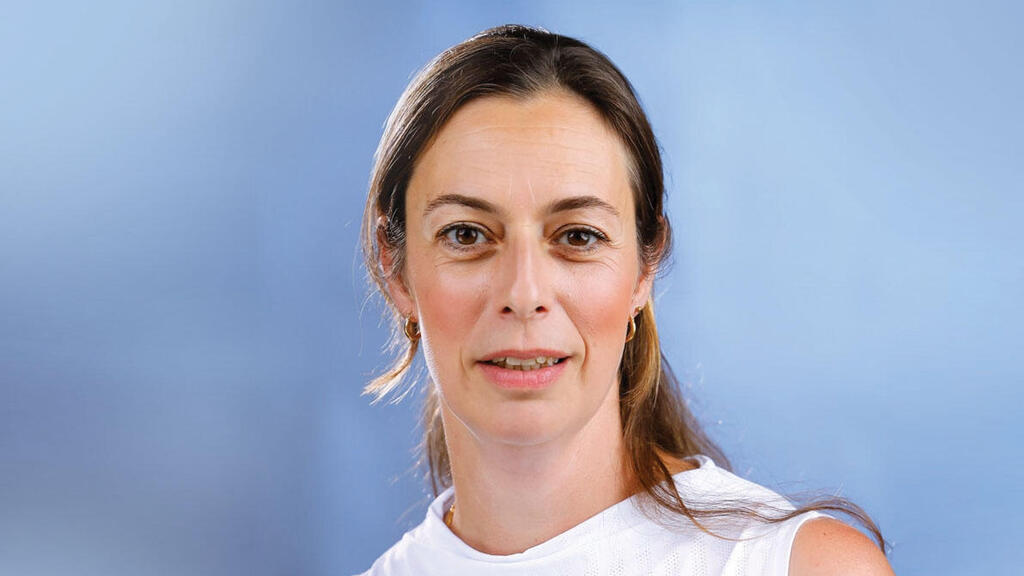 But since the 2014 war, when Hadar Goldin and Oron Shaul went missing, believed by the IDF to have been killed and their remains abducted, - the families have seen numerous opportunities come and go and consecutive Israeli governments fail to bring their nightmare to an end.
"I am grateful for the ceasefire, certainly for the residents of the south but we feel abandoned," she says. "It sometimes seems that the government prioritizes the rights of terrorists over ours," she says.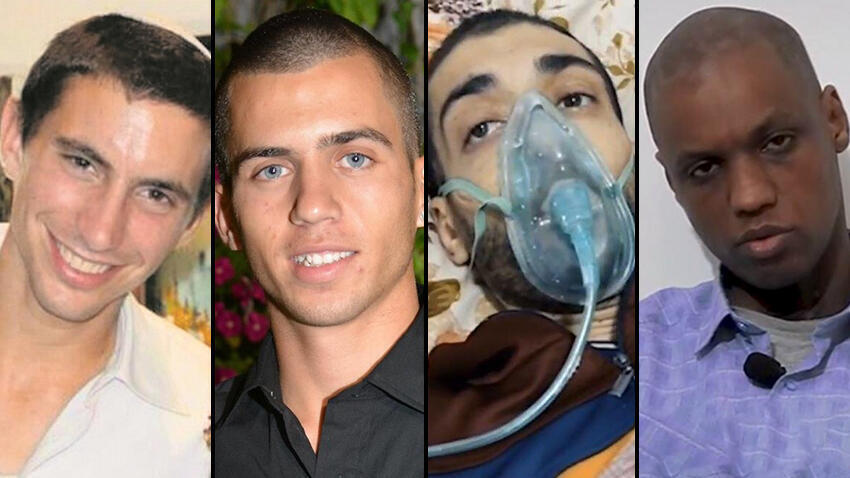 Hadar Golding was killed after a ceasefire was announced in Operation Protective Edge when he was ambushed in a Hamas attack tunnel.
"We knew he was abducted and hoped he was only injured but the chief rabbi of the IDF arrived to tell us that indications on the ground were that he did not survive," Golding-Kaufman says.
"We were promised then, that everything possible would be done to return him home. We are people of faith and believed the authorities. But we have been waiting for nine years," she says.
What has your life been like since then?
I have twin boys who were born a year after Hadar was killed. I saw their birth as a sign from him. I called them Neta (planted in Hebrew) because Hadar was planted in our hearts, and Yair (will bring light- in Hebrew) because he would light our way.
Our family has grown in number and age, we live as Hadar would have wanted. We are simple people from a family that survived the Holocaust. We are honest and look up to our leadership but receive no answer.
He was killed when he was just 23 and a twin brother to Tzur. We, the older siblings always viewed them with wonder but after Hadar was killed we understood how wonderous they were. We discovered things that were written about him and they all indicated he was a wonderful person, with a smile that extended inward and a positive outlook on life, and a sensitivity toward others.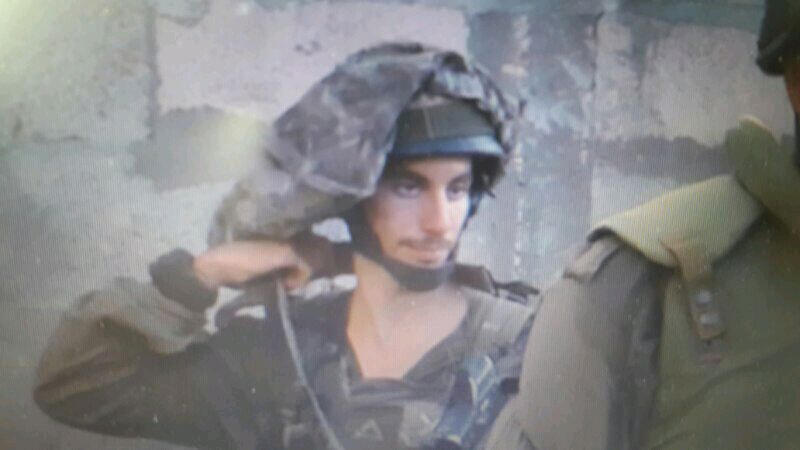 What do you think can be done to return him home?
A lot. It is enough to see the treatment of terrorists in our jails. Enough to sand at the border crossings to Gaza and see the number of trucks bringing produce and supplies, or the number of Gazans entering Israel for work. It is all good and well but why was nothing demanded in return?
We are facing a terror organization and cannot fight them with one hand tied behind our back.
Would you exchange terrorists with blood on their hands for his remains?
That is a populist question. Do you know how many such terrorists have already been freed in the past nine years since Hadar was killed? Hundreds. They returned to their homes quietly, under the radar, with nothing demanded in return.
Hadar is not a body. He is a soldier killed in action and we have a moral duty to him.
A country that deserts its soldiers has lost its way and its values. I call on our leaders to bring the values we have lived by, back.
Where do you find your strength?
Between you and me I don't have any strength. Each round of fighting and more perks for Hamas is exhausting but what can we do? We take draw strength from Hadar's spirit. He would have done the same for me. We show up weekly at the Gaza border area, every Sunday, we stand outside the prime minister's office. We are working all the time but there is just so much one family can do, instead of the government.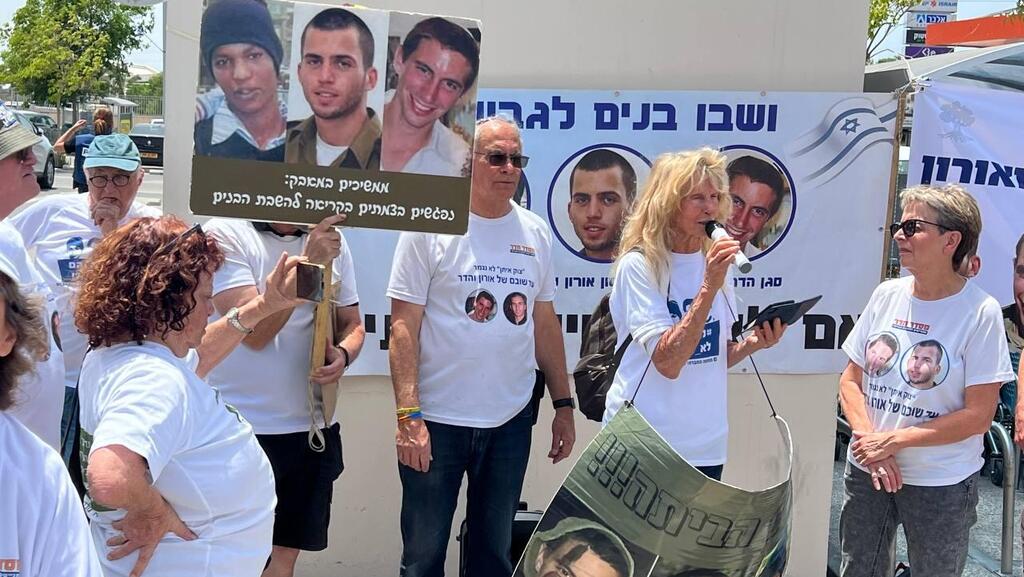 Goldin-Kaufman appeals to the public to speak up and support her family in their fight for Hadar warning that the next round of fighting might bring see another soldier deserted in the same way.